Subscribe to join thousands of other ecommerce experts
Recap: Conversion Conference 2016 Berlin / Data Driven Business
I just returned from Berlin's Data Driven Business conference and I want to share some impressions from this awesome experience. The Data Driven Business conference consists of the Conversion Conference where I had my (German) talk about "Datengetriebene Conversion-Optimierung für Google Shopping", the more KPI-based eMetrics and, of course, the data science part Predictive Analytics World. However, this blog post will feature some sessions from every track, most of them were given in English.
Tl;dr
Impressions from my talk and download
Dean Abbotts great talks about Predictive Analytics and Big Data
Mind the Gap? Hype Cycle and Reality – by Sven Crone
Impressions from the Data Driven Business
Impressions from my talk
I'm really sorry to confess that I missed most of the interesting keynotes because I had to prepare my own talk. Jim Sterne is always a great speaker and last year he presented his book "The devils data dictionary" – read more about it here.
But anyway, I prepared myself in the speaker lounge and met our moderator Tobias Fox, who also took the second picture (thank you!). The Salon Paris rapidly filled after the keynote and after our session partner's talk about optimization of product sites I talked about data-driven conversion optimization for Google Shopping.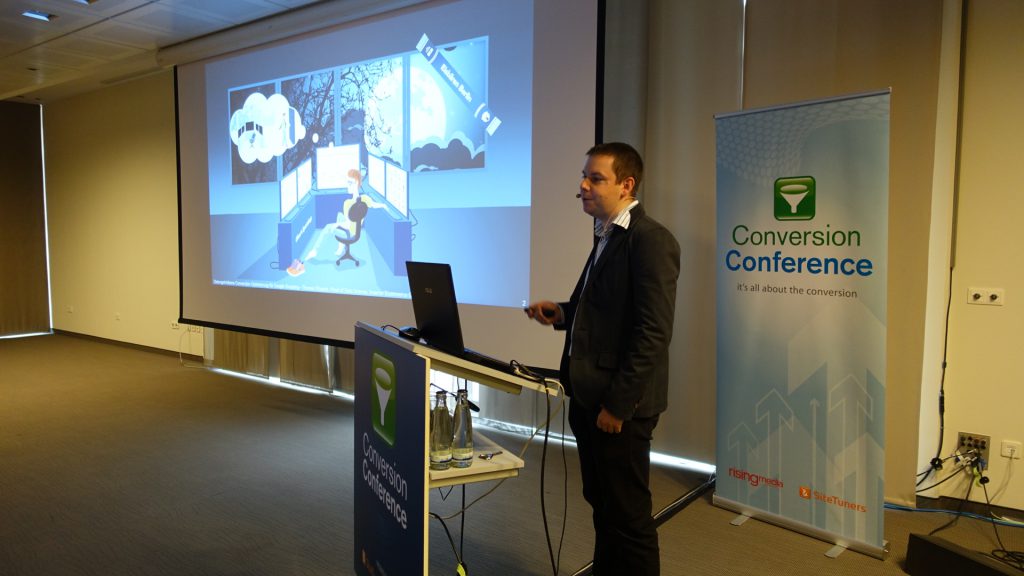 My talk was heavily influenced by Nancy Duarte's great books Slideology and Reasonate. I put a lot of effort in preparing cool slides and a consistent story, all around about the fictional Online Marketing hero Oliver and his daily struggles with Google Shopping.
Understanding the Long Tail in #GoogleShopping is essential for success! Note: It's different than at regular Ads #ConvCon #eMetrics #pawcon pic.twitter.com/ByS7HvIvLj

— Whoop! (@whoop_app) November 8, 2016
You can download the slides in our resource section. Note the slides are in German.
In a nutshell, my talk tackled following topics:
How the long tail in Google Shopping works
How to optimize the conversion rate
How to use custom labels for deep insights of your Shopping campaign
How the Google's "last-cookie-wins" concept works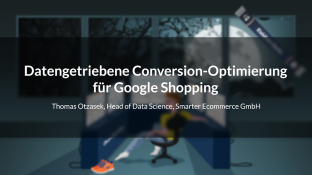 Dean Abbott's great talks
Full house at and a nice keynote by @deanabb from @SmarteHQ! #bigdata #ConvCon #eMetrics #pawcon pic.twitter.com/3VRns4tR8b

— Whoop! (@whoop_app) November 8, 2016

I was very happy to hear two talks of the great Dean Abbott one before and the other directly after lunch. From my data science perspective, the three main takeaways from the first talk, called "Predictive Analytics Breakdown", are:
It is not difficult to build a model, but it depends on the implemented features. Feature engineering is the holy grail.
Different models find different patterns. Compare the picture below for some examples.
Build more and different models. They almost always outperform single models.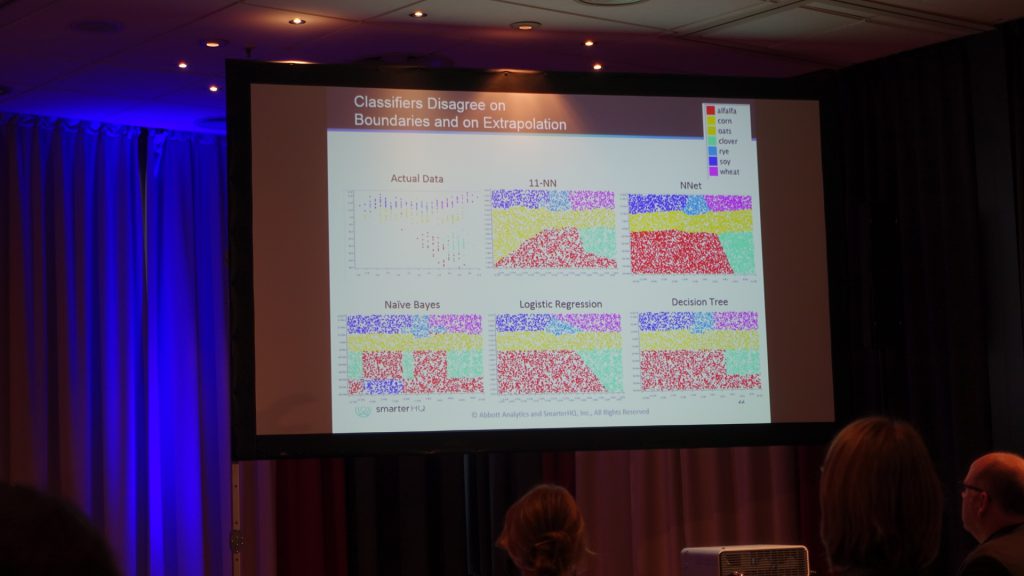 His second talk was about the good, the bad and the ugly of Big Data, he called this keynote "How Predictive Modelers Should Think about Big Data". The main takeaway: Big Data is more data and more data results in lower p-values.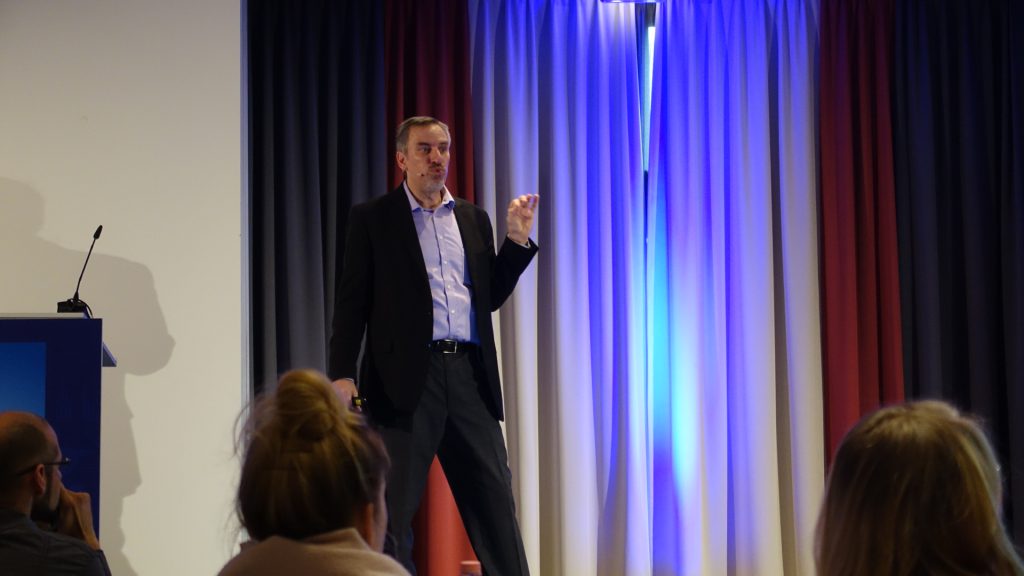 Networking Event
Of course, there was a mandatory networking event in the evening. This year, the location was in the Bikini Berlin Garden and called "SUPER Concept Space". Apart from great drinks and food, there also was a photo box where I took this funny picture with Conversion Conference moderator Tobias Fox.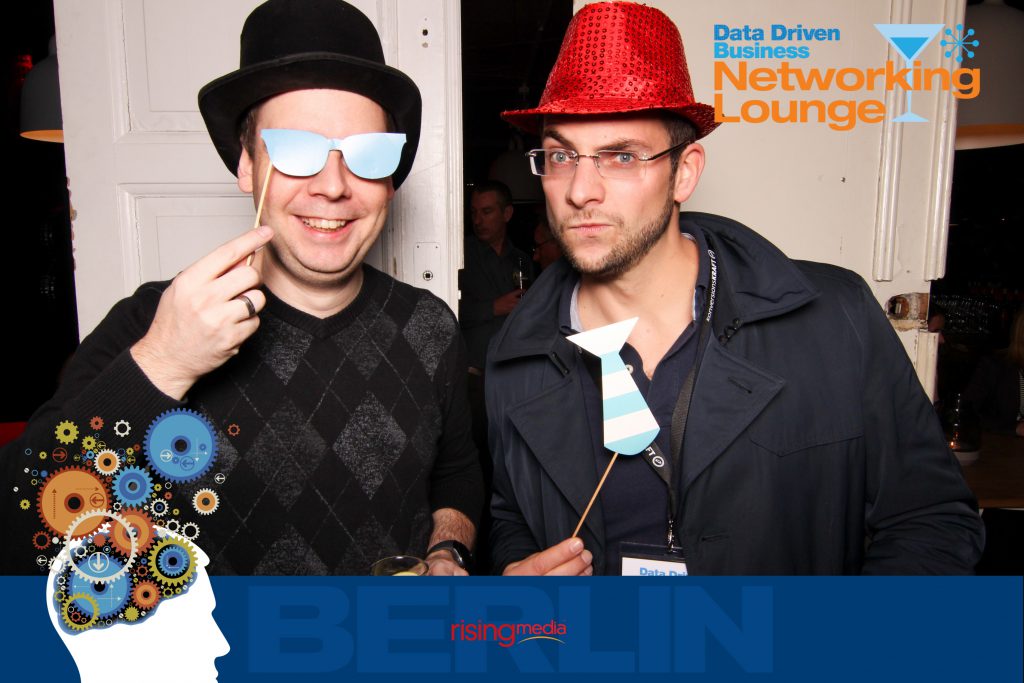 Mind the Gap?
The last talk I want to mention was from Sven Cone. The title of the talk was "Mind the Gap? From Hype-Cycle To Reality Of Predictive Analytics (A Time Series Forecasting Perspective)". Long title but also a great talk. Once more, Rexer Analytics results were used to describe the state of the art in predictive analytics.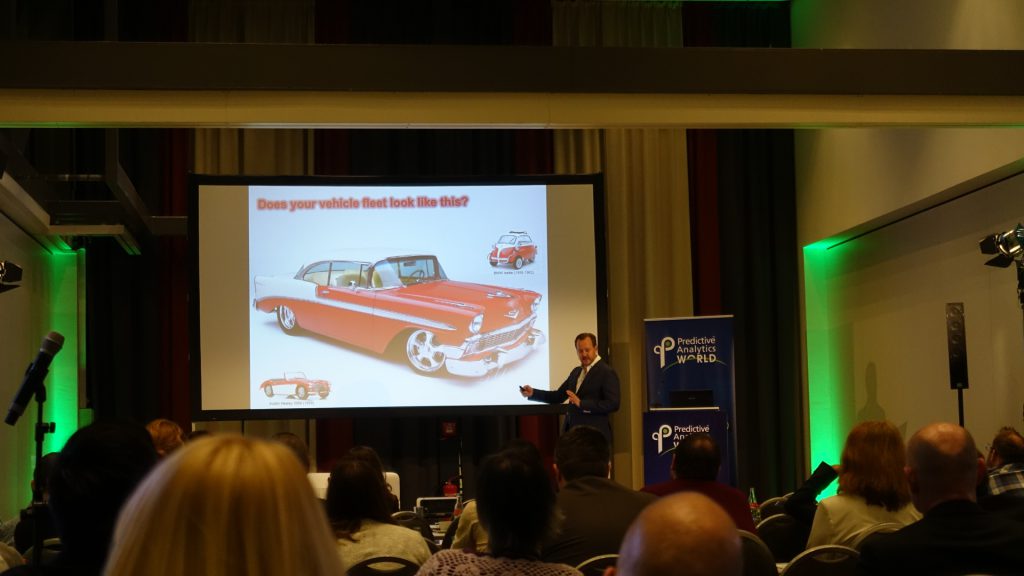 The first thing which comes to my mind if I think about his talk: a hammer. A hammer is an old tool. Even older than regression analysis and other statistical tools which are mainly used by modern data scientists.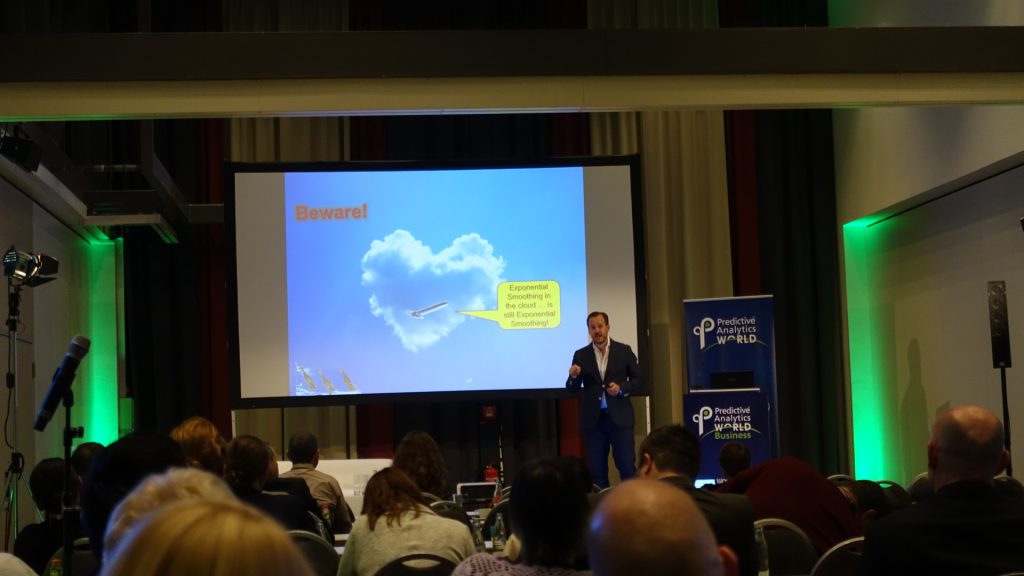 If you put a hammer in a cloud – it will still remain a hammer. Most data scientists still use regression and decision trees which were developed decades ago, apart from the fact, that newer and better methods already exist.
Sven further told about some very interesting anecdotes from his work for AB, where he was forecasting beer consumption. According to him, there is a correlation between heat and beer consumption as well as soccer and beer consumption. It is very difficult to forecast the German beer consumption because the weather changes very fast and sometimes there are soccer matches too. No problem in England, it's always raining and there is always a soccer match 😉
Impressions from the Data Driven Business
The Data Driven Business was hosted in Germany's biggest hotel – the Estrel Berlin. You can see the hotel, the impressive Atrium and parts of the Conference center here: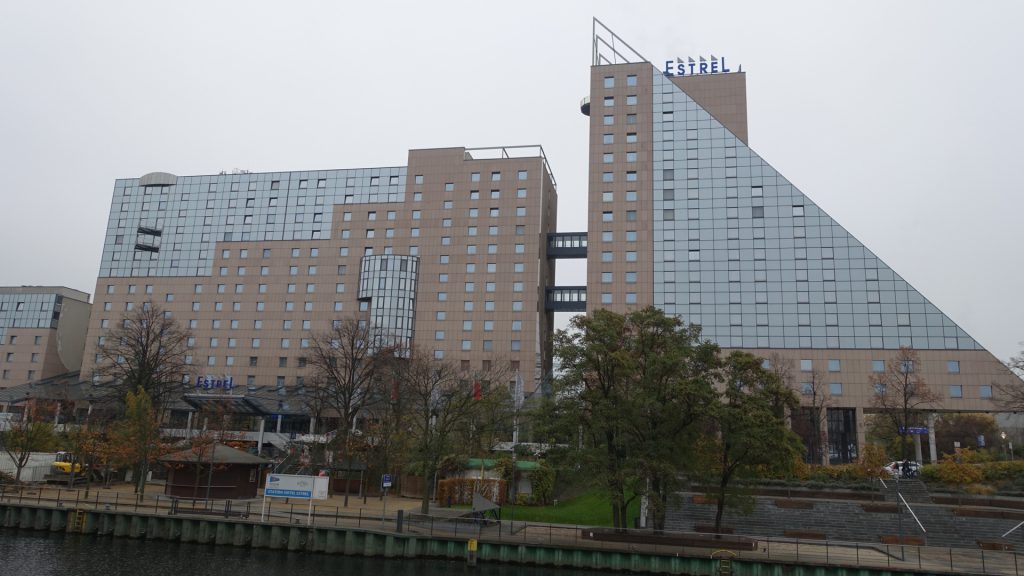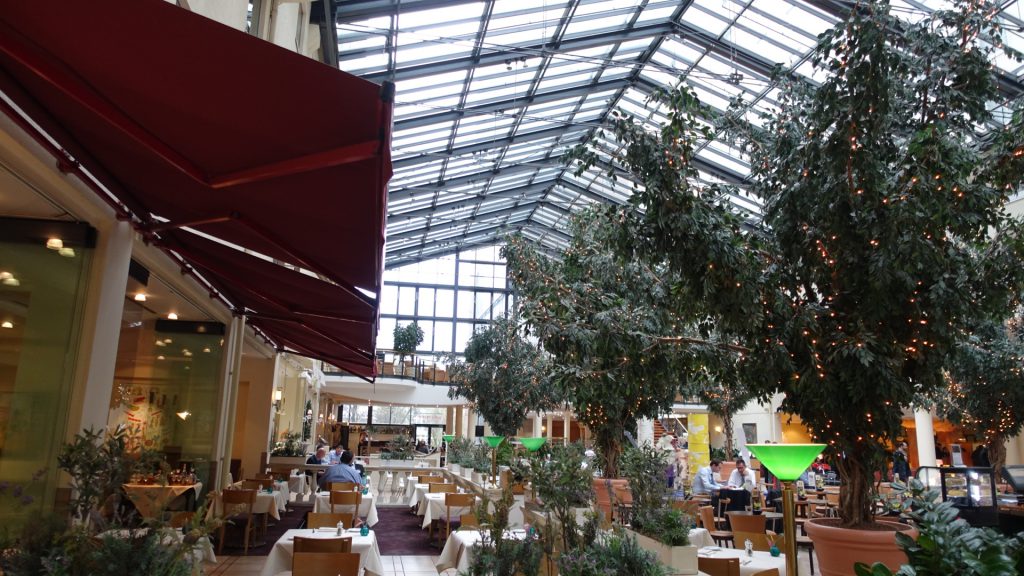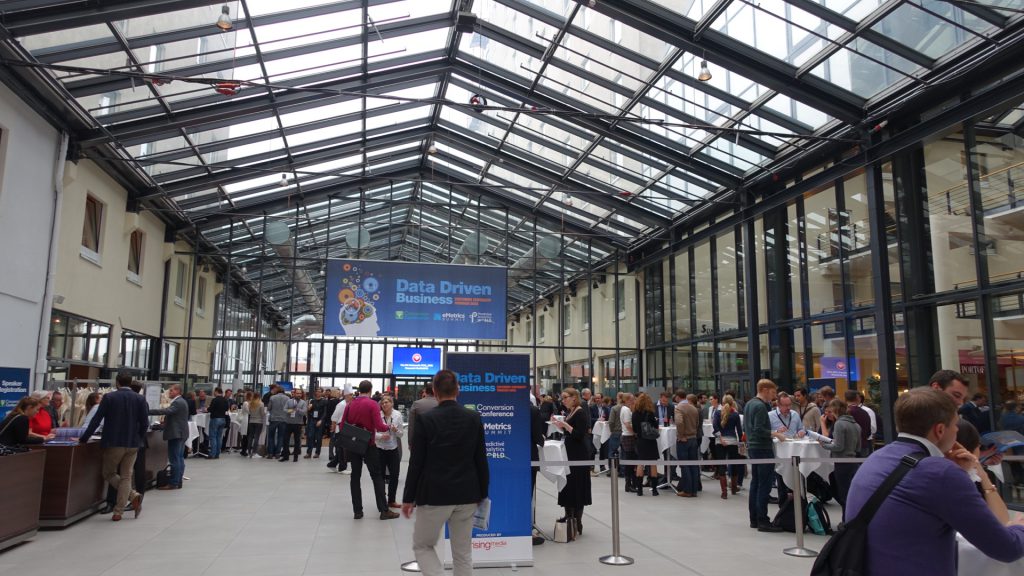 To sum it up: It was an awesome conference. The quality of the talks was great and I can recommend all three parts of the conference to everybody who is into digital marketing or data science!