Subscribe to join thousands of other ecommerce experts
Black Friday in Review: Gateway to Google Shopping's High Season
For decades, US retailers have been building Black Friday into an offline sales paradise. It has now become a worldwide phenomenon, and one which has reached ecommerce with explosive success — especially within Google Shopping.
Let's take a practical look at how solid preparation combined with the right promotions and the right tools delivered a super-successful Black Friday for fashion retailer BSTN.
Case in point: BSTN
BSTN is a catchy upmarket store for street- and sportswear culture, taking 90s basketball and hip hop trends and infusing them with minimalistic Scandinavian designs. In their assortment are shoes, shirts, hats, and accessories for both sexes, with a blend of proprietary and international brands. Established in 2013, BSTN opened their first store in Munich, Germany and launched a second location in Hamburg just a few weeks ago. Since online sales are so crucial these days, BSTN also sells from their own webshop, which enables them to promote their products across 14 target countries using Google Shopping. Not too shabby!
Online fashion retail is one of the most competitive markets in history, with plenty of deep-pocketed veterans. But since many consumers start their buying journey in Google Shopping, this comparably democratic channel is growing nonstop. And on Black Friday it smashed all records.
But what exactly made BSTN's Black Friday so successful? And what can you get out of their success?
Tip: check your own Black Friday performance with Orbiter's free Shopping Seasonal Heatmap visualization
How to plan & prep your Black Friday promos
In Google Shopping, there are two main factors to consider when it comes to appearing or not appearing in a search query: the bid and the quality of your submitted data, or fundamentally your product data feed. Getting these right is do-or-die for competitive placement and conversions.
Regarding the data feed, make sure that there is the lowest possible number of error messages. It can be gritty work, but make sure to submit as much information as possible so it's easier for Google to crawl and display your products. Check the diagnosis tab in your Merchant Center: In many cases, required attributes like GTIN, image link etc. are missing and that's the reason why those products can't be shown in Google Shopping. Missing this means missing potential customers.
Fill up attributes like [sales_price] and [sales_effective_date] so that your ad clearly signals shoppers that you have special Black Friday offers. And make sure that the data feed is uploaded in time — if you've been experiencing a long verification time from Google, upload the feed at least one day before so it will be ready on the big day.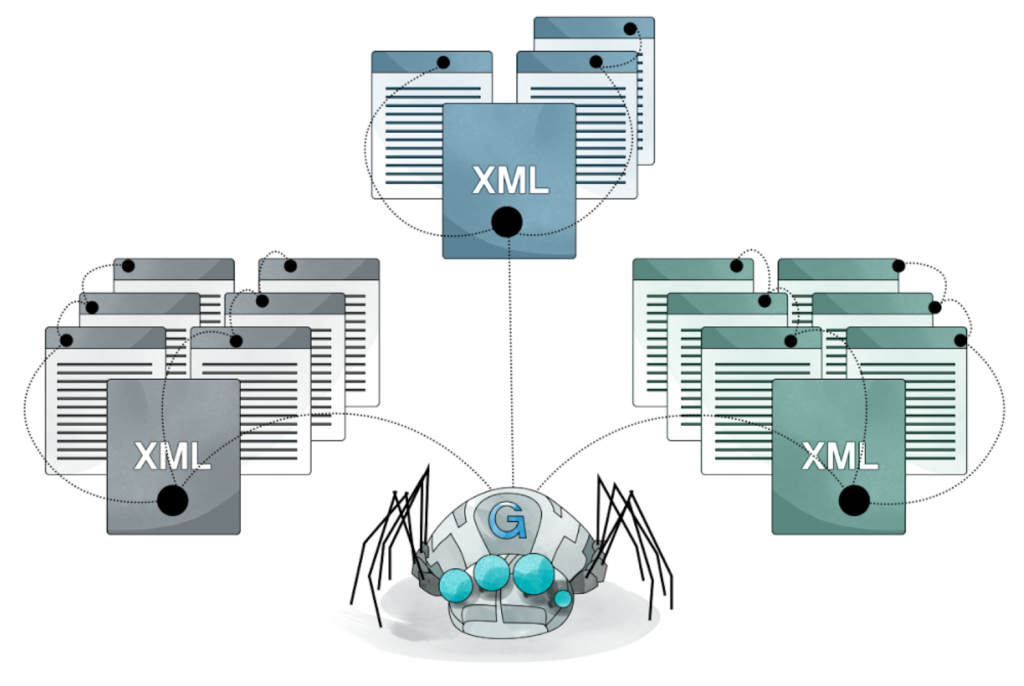 Optimizing your data feed makes it easier for Google to crawl it, leading to more impressions 
Providing a high quality data feed is one thing, but another major point is the announcement of your Black Friday offers.
Ask yourself:
→ When should I start broadcasting these offers?
Many of your potential customers begin searching for deals several days before Black Friday. Make sure that you are present and shining when people are hunting. Most critical is Thursday evening, because it's the calm before the storm and user want to spread their money most efficient over many shops.
→ Which channels do you use for cross-promotion?
Do you communicate via your website alone, or do you have other channels like newsletters, social media, etc? Make sure that you address your target group on time with attractive, aligned messages to maximize conversion rates.
BSTN held a wargaming session with smec's Customer Success team on the Monday before Black Friday. Our team offered best practices while BSTN shared their learnings from the year before and outlined which products they wanted to advertise most aggressively. With a few clicks in the Whoop! dashboard, we created powerfully targeted PPC strategies specifically for Black Friday.
On Thursday evening, BSTN started listing special buys on their website. Simultaneously, the new enriched data feed was uploaded to the Merchant Center so supporting PLAs were available with perfect timing.
This structural prep work is suitable for advanced planning, but when it comes to always having the right bid in a highly volatile and competitor-dense setting, it's a whole different story. What about your rivals — will they raise their bids? Who else is out there and what strategic plays will they make?
With the smec team, BSTN decided to advertise only those products with a higher bid, that have special sales in the shop. Only those products got a higher bid and therefore more visibility which was easy by simply creating Advanced Bid Strategies. And this higher visibility was worth it.
Results of Black Friday
For many online retailers, a steady or declining cost-revenue ratio (CRR) is a strong key performance indicator (KPI). Of course no retailer wants to see costs overrun an excessive percentage of their revenue in the long term — instead, when it comes to healthy growth in ecommerce, retailers should generally see other KPIs grow while CRR stays relatively flat. Just as CRR is important throughout the year, it is a critical measure of success on Black Friday when featured prices are lower than usual and costs can run high.
In BSTN's case, their Black Friday search volume increased by 40%. According to the search query report, many conversions happened only after searchers entered the shop's name. This shows that a lot of customers already informed themselves about special Black Friday offers and they knew where to get them.
Compared to an average day of the year, Black Friday's conversions increased by 180% while the cost-revenue ratio improved by 45% on this day.
Thanks to Whoop!'s Advanced Bid Strategies it only took us few clicks to create powerful bids for Black Friday. This was the main contributor to the campaign's fantastic success.
—Nicolas Decker, Head of Online Marketing @ BSTN Store
Scalable targeting and efficient campaigns
BSTN put in plenty of hard work preparing their data feed for Black Friday and shipping orders to all their new customers afterwards. But when it came to getting their bids right and sharing Google Shopping knowledge, they had a proven partner in the smec team and our predictive bid management tool, Whoop!. Our machine learning algorithm predicted the bids needed to achieve an over-performing CRR from their top-notch data feed. But also, Whoop!'s Advanced Bid Strategies helped BSTN to push specific products with outstanding ease and efficiency. And after the big day, it took just one click to remove those strategies and return to business as usual.
Want to break records like BSTN? Get in touch to speak about exceeding
your business goals.