Subscribe to join thousands of other ecommerce experts
Dos and Don'ts In Your Product Feed Descriptions
You want online shoppers to find your products easily? Should your products be listed in Google Shopping? Describing your products and using the appropriate attributes will help you in this case – that's why we would like to show you the Dos and Don'ts in your Product Feed Descriptions in this blog post.
Tl;dr
Dos and Don'ts in your Product Feed Descriptions
What to consider when it comes to product title, description, category  and title? 
What about the landing page?
Don't forget about the availability and unique product identifiers
For Product Listing Ads, Google automatically targets all your products, and you rely on individual products and product groups. These ads depend on product feeds, consisting of values and data you assign to Google-created "attributes".
In this blog post, we will show you the Dos and Don'ts in your Product Feed Descriptions. These Dos and Don'ts protect Google's reputation for professionalism and help you to optimize your online advertising.
At the beginning, we would like to show you how to prepare your product information:
Title
The first thing you have to think about is the title. Be specific and distinguishing when you name the product. Include its brand, color and model number (if it has one), at a minimum. Take note of particular types of products when assigning titles. Here are some examples: 
Mobile phones and tablets. When it comes to mobile phones and tablets, you can identify a lower price, even "$0.00," if it comes with a service contract. For these subsidized devices, submit the feed using the Google product category of "Electronics > Communications > Telephony > Mobile Phones" or "Electronics > Computers> Tablets." Note: You should add the phrase "only with contract" in the title. 
Clothes. Include the size, color, pattern and whether the item is gender-specific or unisex in the title.
Variant Products. Submit the common title for products that come in different styles. For example, if you offer a "Men's Crew-Neck Sweater" in blue and green, you can have just "Men's Crew-Neck Sweater" for both colors or you add "- Blue" after the common title for blue sweaters and "- Green" for green ones.
Avoid the following in your titles (and product descriptions):
Numbers or symbols in place of letters in words, such as "[email protected]"
ALLCAPS

Repeating words multiple times in a row, such as "flowers, flowers, flowers" or "free, free, free"

Promotional items, such as extended warranties or free shipping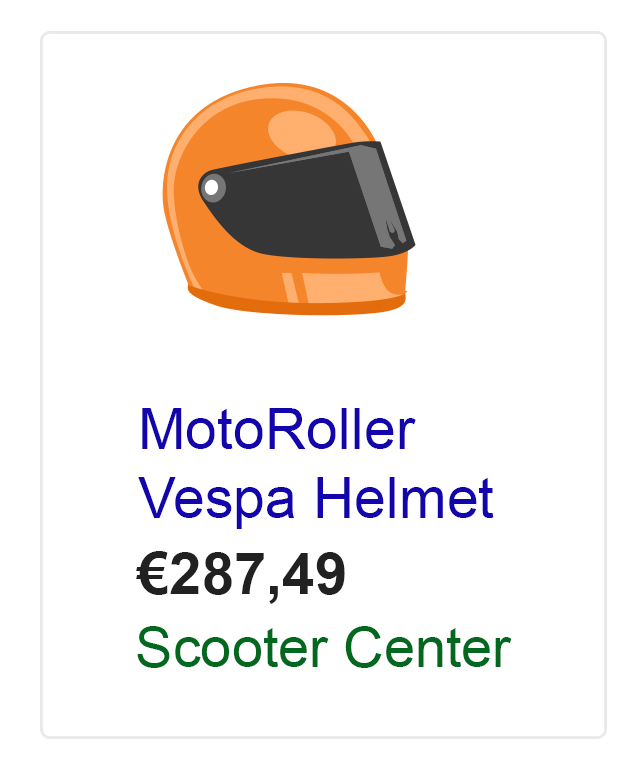 Product Description
Aim for brevity in the description part of your product feed. Your ceiling is 5,000 characters, but try to stay between 500 and 1,000 characters.
Use characteristics such as color, pattern, texture, and design. Address the essential specifications and technical attributes that meet potential customers' needs and preferences. For example:
Bed sheets. Size (queen, king, twin), threat count, material, whether it's machine-washable, color and pattern.
Lawn mowers. Blade length, turn radius, available accessories (such as bags, detachable trailers), engine horsepower and brand, maximum speed, and transmission type.
Refrigerators. Color family (e.g. stainless steel), maximum storage capacity, the presence of a through-door cubed or crushed ice and water dispenser, humidity-controlled crisper.
Product Category
From biology class, you likely were taught the hierarchy of taxonomy: i.e. Kingdom (animal or plant), phylum, class, order, family, genus and species.
Google uses predefined values, or labels, for a product's taxonomy, or category. For example, on "Coats & Jackets," your "tree" would appear as 'Apparel & Accessories>Clothing>Outerwear>Coats & Jackets." Don't put quotation marks separately around 'Coats & Jackets' in the product category feed.
The taxonomy is a must under Google's rules for apparel and clothing, software and media. For other product categories, Google recommends but doesn't demand a product category.
Product Type
The product type differs from product category in that, here, you can use more than one type if your product fits in multiple categories. By using product type, you can bid for PPC based upon particular categories. Google recommends this approach if you're categorizing your products.
The Landing Page
Each item you sell through Google Shopping gets its own URL. A click transports the shopper to that item's "landing page," which magnifies the product and informs the shopper about it. Here are the general Dos and Don'ts for the landing page:
Don't obstruct the product's title, description, image, price, availability and currency (e.g. USD for United States dollars) with devices such as pop-ups.

Prominently display the product being offered, with the variants, similar or related items being smaller.

Don't have an "under construction" page or link customers to an "error page" or one displaying an error code starting with 4 or 5, such as "404 URL not found."

Avoid leading shoppers to email addresses or a file.

Don't link to files that require additional applications to run. Don't use mobile links that require design elements such as Flash, Silverlight, and ActiveX.

Show on the landing page the same item as provided in the ad that sent them to the page. No substitutions or general search results are allowed.

Match the variants, such as color, size, and pattern, on the landing page with those shown in the ad.
The Image URL
The product's main image first appears on the product detail page. The link for the product's image takes them there. Use the image URL link for the main image and dispatch the "additional image link" if you want multiple views of the product. For products:
Go full-size, largest size and highest resolution. The maximum file size is 16MB.

For most products, Google recommends 800 x 800 pixels. Your apparel images must be at least 250 x 250 pixels, and all other must measure a minimum of 100 x 100 pixels. 

Don't send thumbnails for images or scale them up. Keep the product between 75 percent and 90 percent of the full image.

Leave out borders and obstructions or overlays, such as watermarks, brand names, and logos, on the products.

Don't submit promotional material, such as action calls, warranty information, price points, free or reduced shipping specials and adjectives such as "cheap."

Google accepts .gif, .jpeg, .jpg, .png,.tiff and .bmp file formats for images.
The Condition
Your feed must state whether each product is in "new," "refurbished" or "used" condition:
New. Your item must not have been previously used, not opened and is not outside its original packaging.
Refurbished. A professional has restored the item to a working, "as-new" state and has a warranty. "Remanufactured" goods come within the refurbished realm.
Used. Call it "used" if it's not new or refurbished. "Used" products may include, for instance, a refilled printer cartridge, an item whose package is missing or has been opened.
---
Try the first and only tool specially designed for Google Shopping!

---
Availability
You must tell shoppers whether your item is available for purchase with one of these feed values:
Pre-Ordered
Pre-Ordered means, that you've taken orders on these products but haven't released them for delivery. A separate attribute allows you to state when these are available for delivery. Use the "YYYY-MM-DD" format for the availability date. Also include the time zone (e.g. Eastern Standard Time, or EST) for the time of availability.
In stock
You're accepting orders for the item and can fill them on time because you have it in stock or available to be ordered.
Out-of-stock
This means you don't have any items in stock to be purchased, or you're not taking orders for it. Use this label if you want to halt visits to your site through Google because you're temporarily closed, such as for a holiday. Don't remove the product from your data feed unless you no longer sell the item and don't plan to resume offerings of the product in at least the foreseeable future.
Price
When you submit the price of your item on the product feed, you need prominence and accuracy. Keep these specific standards from Google in mind:
Leave out the sales tax if you're selling in the United States. For all countries other than India and Canada, include the value-added tax.

Mention the currency in which the payment is accepted. Use the payment for the country you're targeting.

Don't use "zero-price" unless it's for a mobile phone or tablet that comes with a properly-indicated service contract.

When you're running a sale, provide both – the sales price and the regular price. Provide the starting date and time as well as the end date and time for the sale. Don't forget to include the time zone.
Unique Product Identifiers
Each item or its variation has an individual marker. This unique product identifier eases the grouping and location of the product and enhances the performance of your Google Shopping campaigns.
These identifiers take three forms and Google advises that you avail yourself of them:
GTIN (Global Trade Item Number)
In the United States, this is a 12-digit UPC number that you'll see below the bar code. You likely won't have this code for used, custom-made or pre-ordered items or products original equipment manufacturer (OEM) or manufacturer replacement parts. You don't need a GTIN if you're the only seller of the item.
Brand identifier
Don't use your store name unless you make the inventory you're advertising.
MPN (Manufacturer Part Number)
The manufacturer of the item supplies this number and is unique to every variation. For instance, an alabaster 34' by 72' vinyl mini-blind will have a different MPN from a white vinyl mini-blind of the same dimensions.
The following video shows you, how to fix your feed disapprovals:
Conclusion
There are many Dos and Don'ts you have to be aware when you prepare your Product Feed and Product Feed descriptions. When your feeds don't comply with the editorial requirements, the information you want to provide won't be shown in your ads. Google also prohibits the advertising on its platforms of certain products such as illegal drugs, counterfeits and those products that may violate trademarks and weapons.
Always try to keep our Dos & Don'ts in your mind – consistent violations can result in Google suspending your account, which prevents you from advertising. You want to know more about the Product Feed and its Attributes? Check out our Google Shopping Compendium!