Subscribe to join thousands of other ecommerce experts
Google Shopping Ads (PLAs) Growing Rapidly
Merkle RKG published their well known Digital Marketing Report for Q3 and as always their numbers are a good indicator for the whole PPC sector. We took a brief look and present you some (in our opinion) interesting results of the study.
Too long; didn't read version: 
• Merkle RKG published their Digital Marketing Outlook
• Paid Search is still growing
• Google Shopping Ads (PLAs) growing stronger than regular tex ads
• New iOS9 ad blockers don't affect search ads so far
The Overall Paid Search Spending is still growing
The market for paid search ads is still growing and even faster than the last quarter.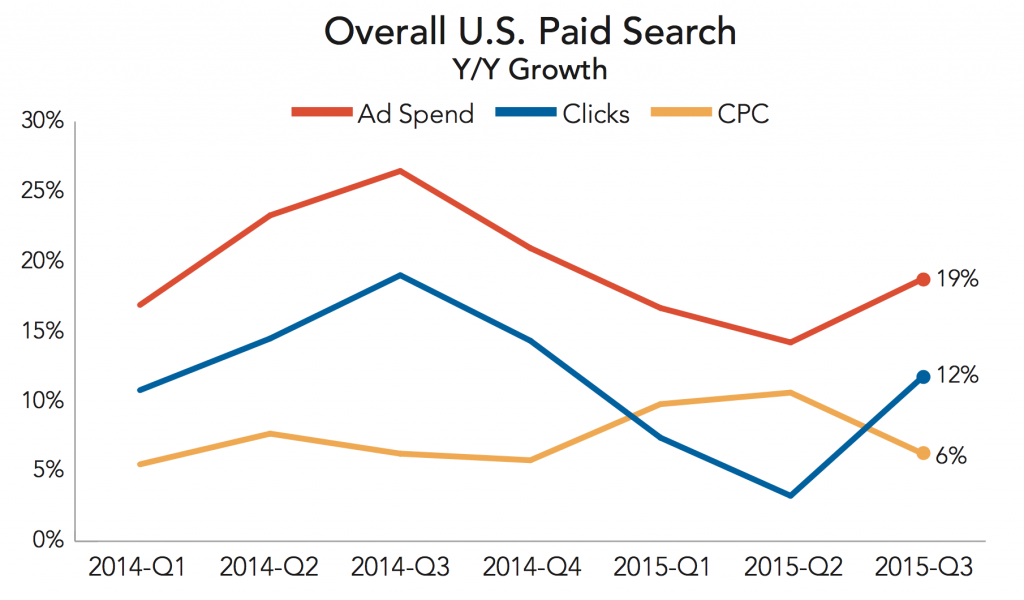 In Q3 2015 the advertisers spendings grew 19% compared to 14% in the previous quarter. Even more impressive is the click growth which quadrupled from 3% in Q2 to 12% in Q3. The CPC growth brakes a little from 11% in Q2 to 6% in Q3.
Text Ads growing slightly, Google Shopping Ads (PLAs) increasing enormously
The good old text ads are growing with 1% which is almost nothing compared with the 47% growth of product ads. Even more impressive is that the clicks on Shopping Ads (PLAs) on phones grow 166%.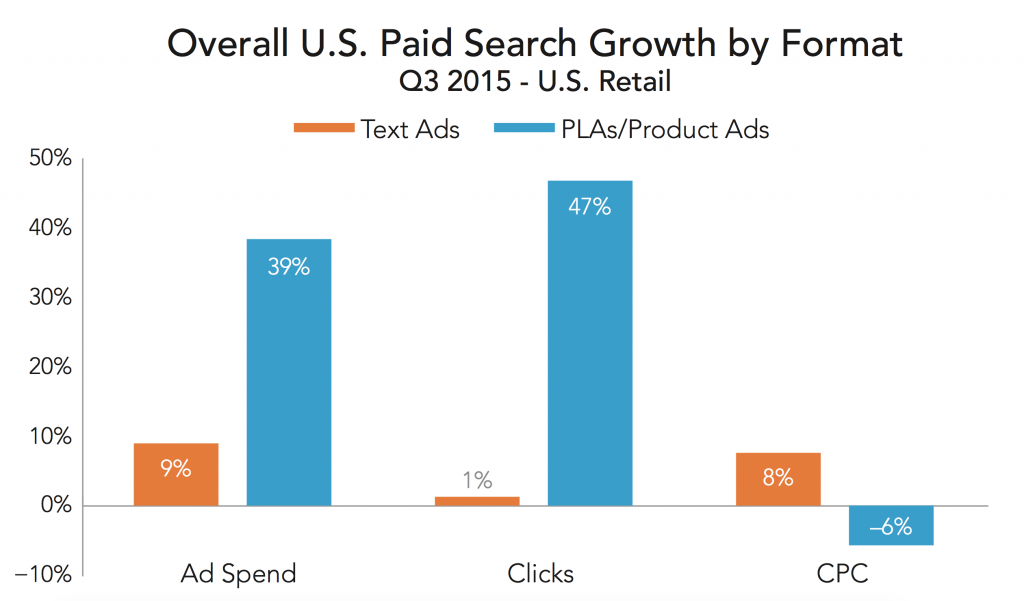 Shopping Ads CTR Still growing but slower
In Q3 2014 Shopping Ads had an enormous CTR advantage of 163% compared to non-brand text ads. The advantage in Q3 with 90% is still impressive but significantly smaller than a year before. Merkle RKG mentioned that one reason could be the shift to phones. With Google's efforts to push Shopping Ads on mobile we are curious about the further developments in the next quarters.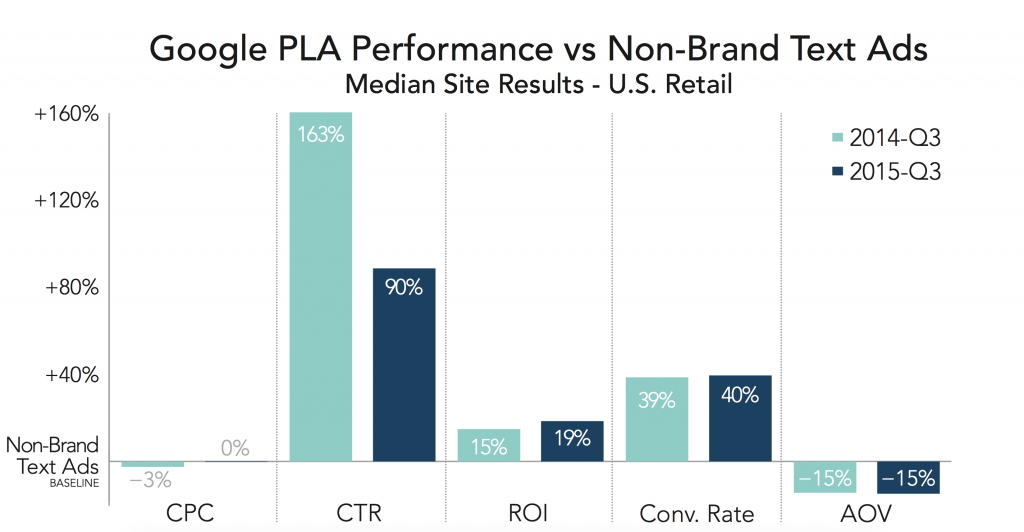 Ad Blocking in iOS 9 does not affect paid search (yet)
A couple of weeks Apple published the new version of iOS and for the first time users got the possibility to install AdBlockers on their iPhone.
Immediately search advertisers were afraid of a loss of revenue. The good news: It seems that there is no or little impact on paid search so far. Although AdBlockers are on top of the App Store charts, there is no need for panic so far.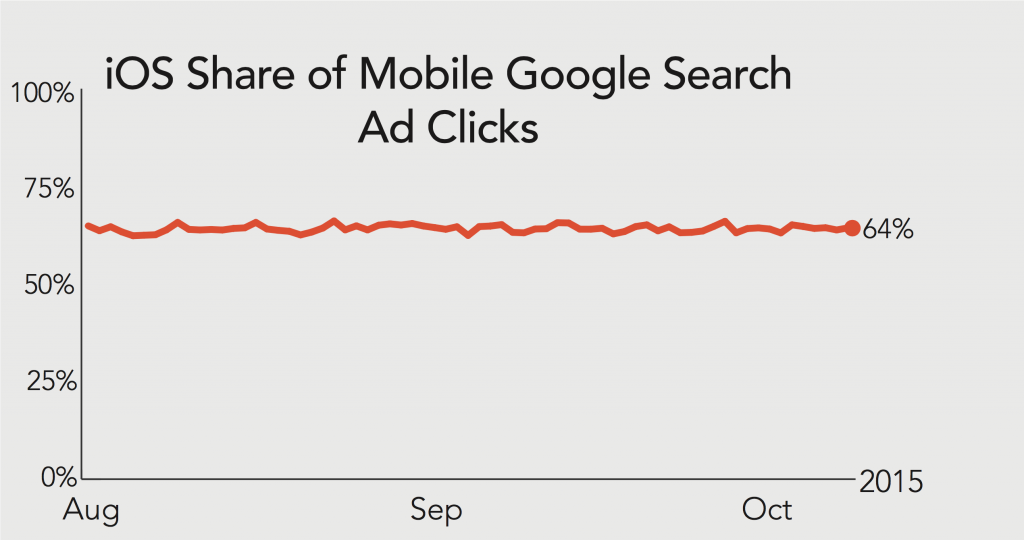 Conclusion
The paid search market is still growing and growing. But even more impressive is the rapid growth of Shopping Ads (PLA) which is a clear signal for retailers that they should take the advantage of them.