Subscribe to join thousands of other ecommerce experts
Inside Whoop! Interview with Customer Service Manager Christopher Rogl
Today you get to know our Customer Service Manager Christopher. He helps our customers with their daily struggles around Google Shopping since we started with Whoop!. Together with his other colleagues from the Whoop! Support Team he is responsible for answering customer requests, the billing process, FAQs and many things regarding Whoop!.
Let's start with an easy question: What was your intention to join the Whoop!-Team?
Before I came to Whoop!, I was working as a Hardware Engineer for industry automation solutions for 3,5 years. Now I have nearly finished my Marketing and E-Business studies and was looking for a new challenge. Luckily, I got part of the Whoop!-Team and started a new experience with Google Shopping and Whoop!.
How does a typical day in the Whoop!-Office look like?
The first and maybe most important part is: A cup of coffee in the morning 🙂 . Afterward, I immediately start with my daily work which consists of answering customer requests, have an eye on the billing process, support our content team and much more. But as mentioned before, most of the time I am working on customer requests and I really love to get in touch with them.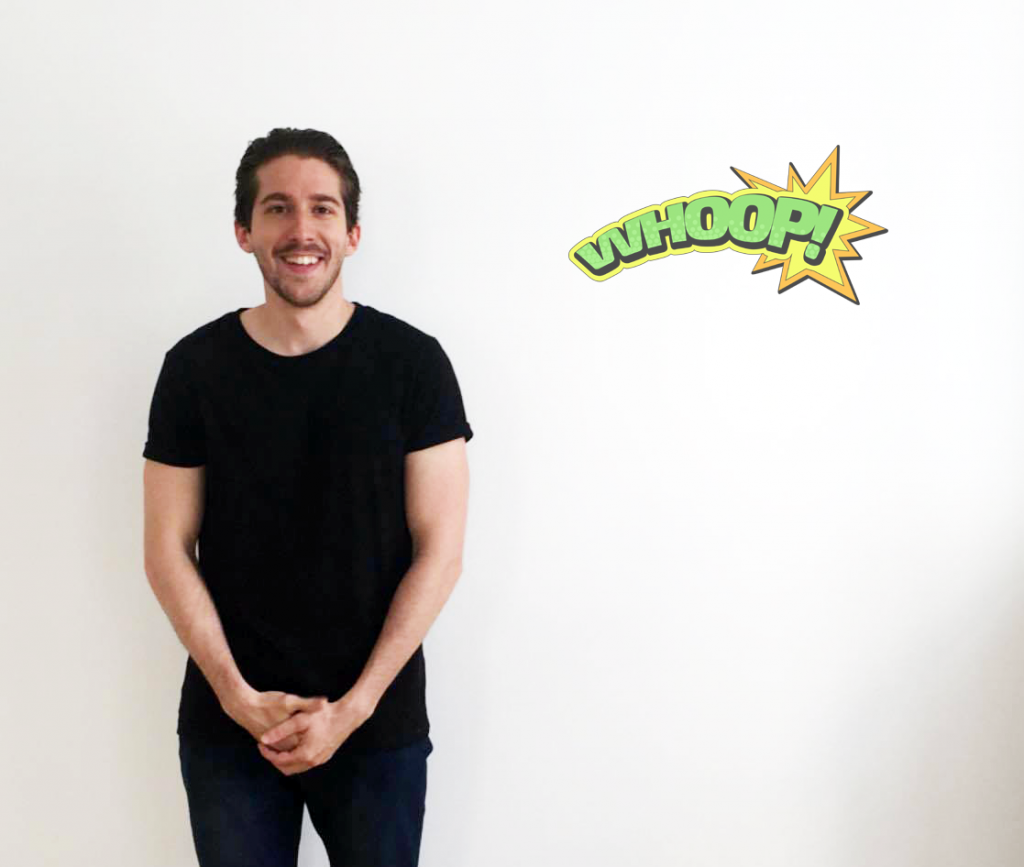 What are your daily challenges as a Customer Service Manager?
Google Shopping is a really complex topic. With Whoop!, we reduce the complexity, but this is only possible up to a certain point. There are many other factors we can not influence. For example, the success of every online shop depends on many external factors, e.g. seasonality or special events. Therefore I get in touch with a lot of different customer requests and concerns. Most of them are Data feed and tracking issues.
And what do you like most about being a part of the Whoop!-Team?
The mixture of the different tasks is just great. You learn a lot of things around topics like marketing, E-commerce, E-business and of course Google AdWords or Google Analytics. I like to get challenged during work – otherwise, it would be a bit boring. AND for sure, I like my colleagues 😉
The Whoop!-Team is rapidly growing. What's the ONE profession you bring to the Team?
I think, with my versatility, I can help the whole team. On the one hand, there is my technical and management background which I gained from my last job. On the other hand, I have profound marketing and E-business knowledge which perfectly fits the team.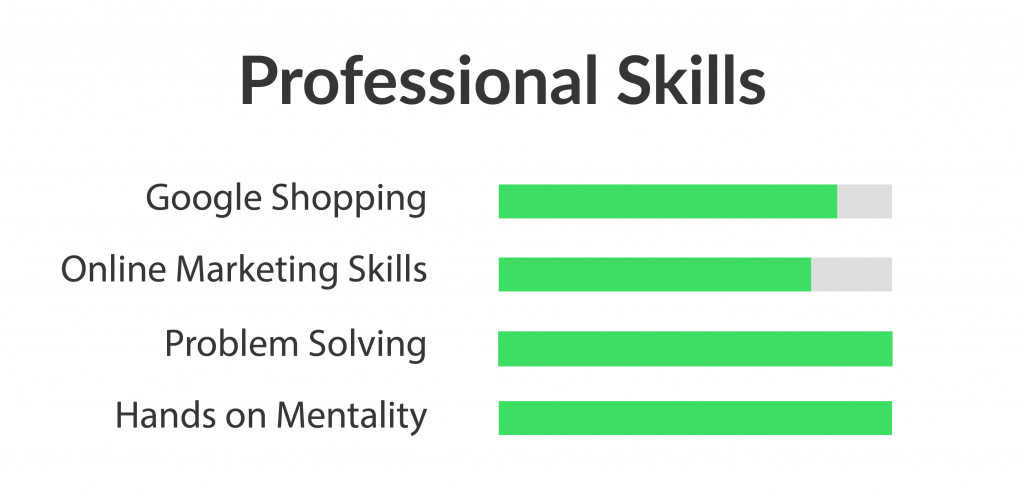 What will be your personal highlight in the next few weeks?
My professional highlight will be the release of the Whoop!-wizard which will give our customers the possibility to setup the Whoop!-Account on their own – I'm quite sure this will be awesome. My personal highlight will be the graduation of my studies in this year's fall.
What do you think: How will PPC change in the future?
I think the development or change of the whole PPC industry will be the same like in other branches: Everything will be more automated.
Everyone needs some time out, especially after so many questions. How and where do you reload your energy during your lunch break/after work?
To recharge, I do a lot of sports like running, swimming, and going to the gym. But I also like to grab some cold beers with my colleagues in a nearby pub.
What would you recommend for somebody who would like to work in your position?
Many basics and news can be found online. I can recommend PPC Hero, Search Engine Land, the Inside AdWords Blog, Think with Google, CPC Strategy and our own blog. There are plenty of other great blogs out there, but these are the ones I would clearly recommend to build up your PPC knowledge.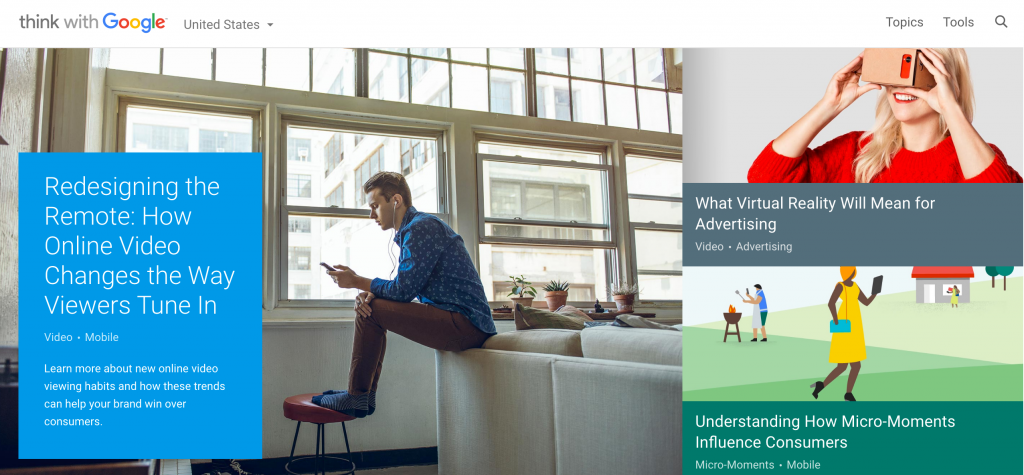 Christopher, what makes your day go Whoop!?
I would say my colleagues and the daily challenge with variating tasks.
Last but not least: In the Whoop-office we have the "Freaky Friday"-ritual, where one team member is responsible for the music on this day. What song or band is a must-have on your playlist?
I listen to a lot of different genres starting with old-school Hip Hop and ending with Heavy Metal. At the moment I am listening to a lot of Pop Punk.