Subscribe to join thousands of other ecommerce experts
Inside Whoop! Interview With Martin Zauner
Martin has been part of the Whoop! team since the very beginning. He started as a Business Developer and soon advanced to become the head of our international sales team. Today, he oversees internal processes and the strategic optimization of data streams.
Let's start with an easy question: What was your intention behind joining the Whoop! Team?
I am part of smec since early 2013. Our AdEngine was, and still is, the smartest tool on the market for handling text ads for complex AdWords accounts but with our knowledge of the market and our technical background, it was only a matter of time till we'd come up with a solution specifically for Google Shopping. When Google tested PLAs in Germany we immediately felt that this would be a huge opportunity for us — today our solution is used all around the world. Being a part of this journey is a great experience and incredibly rewarding.
How does a typical day in the Whoop! office look for you?
There is no such thing as "a typical day in the Whoop! office". 😀 There are new challenging tasks every morning — and that is awesome. Of course, there are some routines but developing strategic plans, super-urgent-last-minute-task, or joking around with my colleagues is exciting and makes me start my days at smec with a big smile.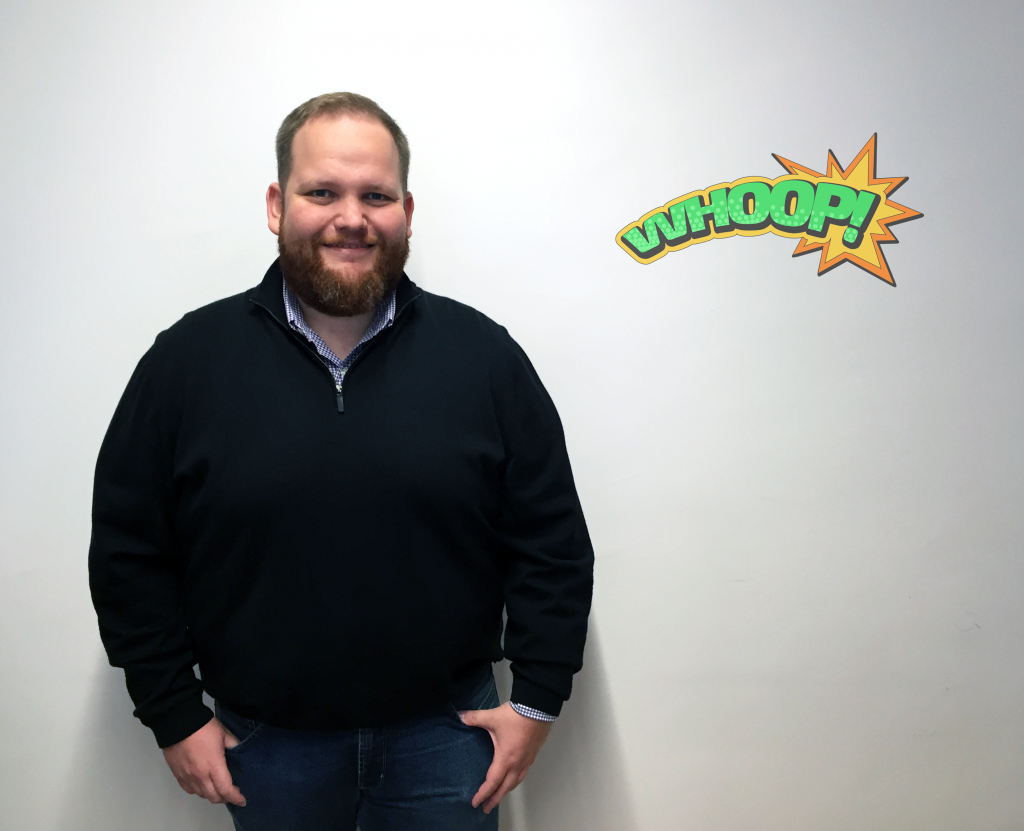 Over the years I have learned that every team, every client and every company battles their own challenges. In our fast-paced world, it has become important to adapt quickly and to work hard but also to collaborate and to exchange know-how. I started as a Business Developer for DACH — now I'm working on more strategic projects. I know first-hand what it means to adapt to new situations, therefore, I try my best to help our sales managers grow — personally and as a team.
And what do you like most about smec?
I love the energy and diversity! It's awesome to sit in the office and hear different languages and learn about different cultures. Everybody has a different approach and we are all open to learning from each other. It's a truly fruitful cooperation.
What will be your personal highlight in the next few weeks?
Every year at the end of summer a really busy time begins. My 3-week long vacation was great to recharge my batteries and now I'm eager to start with a bang in Cologne at dmexco. A glance at the calendar tells me, that we have lots of interesting meetings with barely any time to breathe – especially our Head of Sales Chris. 😀
What do you think: How will PPC change in the future?
It's hard to predict the future, but Whoop! introduced me to the SaaS+ sphere and now I can't imagine how SEA Managers could do their work without tools like Whoop! or the AdEngine. I would say, online retailers and their PPC Managers have to rely even more on tools like Whoop! to compete.
Everyone needs some time out, especially after so many questions. How and where do you reload your energy during your lunch break/after work?
During breaks, I like to talk with my colleagues about random stuff like Pokemon Go or NFL Fantasy League. After work, I usually relax on my couch and enjoy some of my favorite TV shows (atm Mr. Robot and The Office US) or listen to podcasts.
What would you recommend for somebody who would like to work in your position? (Books, Blogs etc.)
Of course the smec Blog. 😉 If you are looking for information about the SaaS+ business on a manager/executive level, I would recommend the saastr.com blog and podcast. It's nice to know how executives or founders think or how they approach different issues.  If you want to know more about your market, check out internetworld.de and gruenderszene.de. I recently finished the book "Predictable Revenue" and am currently reading "From Impossible to Inevitable" — both books are brilliant reads.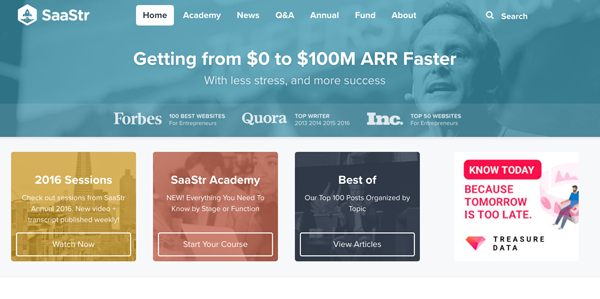 Last but not least: What makes your day go Whoop!?  
My day goes Whoop! when a new company decides to join our Whoop! community — C'mon what can beat this!?!? Well, maybe our "Freaky Friday" music ritual.