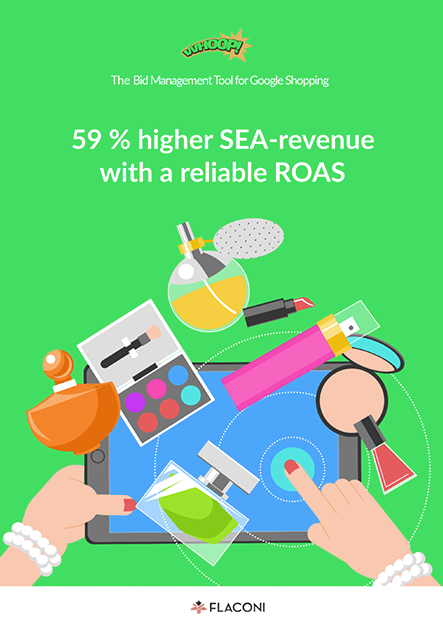 Flaconi
The online perfumery Flaconi is one of the biggest online shops for perfume and beauty products in Germany. Before Whoop! was used by Flaconi, a product-centric modulation was nearly impossible and bid adjustments were extremely time consuming.
Which role played Whoop! for Flaconi?
How could Whoop! help Flaconi to improve their performance?
What are the results after one month with Whoop!?