Past Events
Here you can see where we've already left our mark!
Digital Growth Unleashed Berlin
Interested in Google Shopping? Come and meet us in Berlin!
SMXL Milan 2017
3 days dedicated to SEO, SEM and online marketing optimization
XIII Targi eHandlu w Warszawie
The biggest event for online business in the CEE region.
SEAcamp Hannover
SEAcamp Hannover: discuss your AdWords and PPC knowledge with the best
SMX East 2017
Meet us at THE search marketing conference in New York!
Hero Conf London
A fun gathering of PPC and digital marketing pros!
Digital Growth Unleashed London
Meet us in London to learn more about Google Shopping!
eCommerce Expo
The only event dedicated to the entire breadth of ecommerce!
dmexco
The Global Business and Innovation Platform
SAScon 2017
UK's finest Search, Analytics and Social Conference
Web Marketing Festival
One of Italy's leading conference series about SEO SEA and online marketing
K5 World Expo
Trade show for digital business and marketing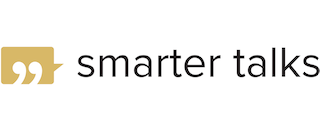 smarter talks
Branding in a Digital Age

SMX Advanced
The biggest Search Marketing Conference Series worldwide

SearchLeeds
SearchLeeds brings together leading experts to talk about the latest developments in e-commerce and the future of the industry

E-Commerce Connect Zürich
The conference for retailers, manufacturers and brands - for pureplayers, omni-channel-retailers and marketplaces - for C2C, B2C and B2B

SMX London
SMX - The biggest Search Marketing Conference Series worldwide

eCommerce Innovation Summit
eCommerce Innovation brings 28 speakers together with an interactive audience of 100 senior level leaders working in eCommerce & marketing
Expo Publicitas
One of the biggest events for multichannel in Mexico

MarTech
MarTech is a conference for the growing community of senior-level, hybrid professionals who are both marketing-savvy and tech-savvy

XII Targi eHandlu
Poland's leading conference about digital marketing

e-Commerce Forum
Italy's top trade show for digital business and marketing

e-Commerce Day 2017
The e-Commerce Day hosts more than 1.000 visitors and turned into one of the most important e-commerce events in Germany

OMEXPO by Futurizz
OMEXPO provides you with a conference full of industry experts and professional agenda content

SEAcamp 2017 in Jena
The SEAcamp offers SEA and PPC managers the opportunity to meet in a relaxed environment and exchange their knowledge

eShow Mexico
eShow Mexico - The Trade show for e-commerce

eTail Connect East
75+ of the World's Biggest Brands and Retailers meet 30 of the Most Innovative Solution Providers

Internet Retailing Expo
Internet Retailing Expo provides you with an event full of industry experts and unrivaled agenda content

ADworld Experience
Trade show about the future of digital business

SMX West
The biggest Search Marketing Conference Series worldwide

eShow Barcelona
The cross border E-Commerce Event of the Year

SMX München
One of the most important gatherings for search marketing

Bidex
A conference dedicated to the exchange of thoughts, ideas, and insight from the world of biddable media

eTail Connect
eTail Connect is a fantastic peer-to-peer networking event, providing the right mix of topics

Online Marketing Rockstars
The best entertainment, networking opportunities and development programs in the industry

Mobile Shopping
Learn from some of the best thought provoking speakers representing mobile innovators from all over Europe