Subscribe to join thousands of other ecommerce experts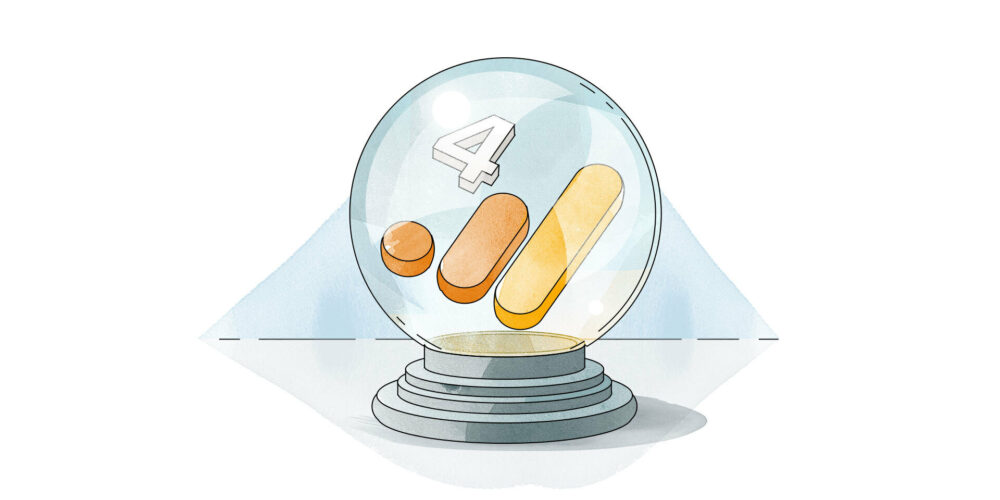 Officially presented on 14 October 2020 and available to all ever since: Google Analytics 4 – a new kind of property introducing the next evolutionary step of Google Analytics.
A new Google Analytics 4 property?
The new Google Analytics 4 property – formerly known as "App + Web" – replaces its predecessor Universal Analytics and offers different insights than the previous generation. With the launch of Google Analytics 4 (GA4), all already created "App + Web Properties" were automatically switched to the latest Google Analytics generation. In doing so, Google unites valuable learnings from the past and facilitates the transition into a future-oriented system available to capitalise on.
But why introduce this new type of property?
Universal Analytics has already offered a variety of possibilities in regards to tracking and reporting, right?
Well, the reason for introducing this new property type doesn't necessarily lie in the vast number of possibilities you have at your disposal but instead in realising the vision of building a future-oriented system better suitable for tackling external factors.

Ready for the future with Google Analytics 4?
One thing that can be said with certainty when looking at what's ahead: The way data will be collected and stored in the future will remain an important topic and will also be accompanied by increasingly tighter rules and regulations. The protection of personal data and transparency is anchored in EU law which only signifies its importance further.

Although increasingly stricter privacy regulations mean having to go the extra mile, we support such measures ensuring the protection of privacy.
Google Analytics 4 – what's it all about?
The new functionalities of Google Analytics 4 can be categorised as follows: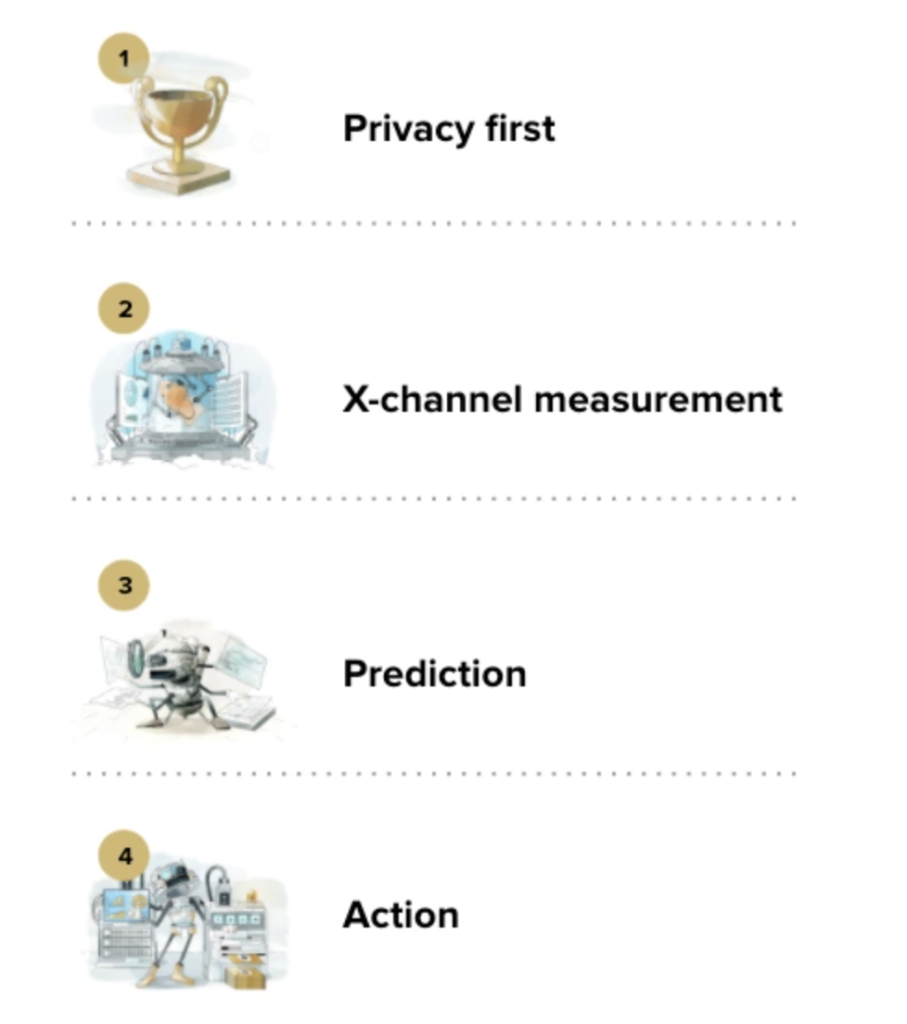 1. Privacy first
As mentioned in the beginning, the privacy of users is more important than ever and is a topic continuously gaining more awareness.
By giving their consent, users decide if and what data is measured during the time spent on a website. Obviously, this is not news and is only indirectly related to Google Analytics 4. Why? Well, the topic of user consent ultimately influences data analyses and can lead to the creation of blind spots. And here's where GA4 comes into play: By tapping the power of Machine Learning, these created gaps can be filled – namely, with already collected and available data.
What this means:
Looking at privacy-related standards and concerns users as well as businesses may have, further development on Google's side is, without doubt, of utmost importance. First and foremost, it is crucial to be aware of the fact that further improvements will be conceptualised to be in line with GA4, which is why this newly introduced property should be adopted as soon as possible.
2. Cross-channel measurement
The new generation of Google Analytics offers possibilities of cross-channel measurement in regards to user behaviour which is why businesses capitalising on websites and apps are maybe in a jubilant mood now.
What this means:
The new property doesn't only combine reporting from different platforms but it can also be perceived as a positive change in the system landscape. For example, Google Analytics and Firebase don't need to be used separately but instead are now presented in a holistic manner.
3. Prediction
What's already been possible with the paid version of Google Analytics is now available to use for all businesses – without having to incur heavy expenses. To be more precise: We're talking about access to raw data linked to Google BigQuery.

What this means:
Machine Learning algorithms can be defined to predict user behaviour which helps in setting campaign periods, budgets and target audiences.
4. Action
As there is the possibility to connect Google Ads with Google Analytics 4, it might be tempting to reactivate gathered and processed data.
What this means:
Having these additional insights is like having an ace up your sleeve. Why? It can help you significantly in establishing and pursuing more specific audience targeting approaches.
Google Analytics 4: Adopt it now
Our recommendation: Use the benefits of the new property sooner than later. Why? Google Analytics' new data model reflects the shift from a session-based towards an event-based data approach. Hence, data acquisition using the new property means having to start from zero.
This translates into: The sooner you change to GA4, the more potential competitive advantage you can reap. Google will continue on this path – so, why wait? The clock is ticking…
The new Google Analytics 4 property in a nutshell:
Shift from a session-based to an event-based data model
Website and app data are united in one property (cross-channel measurement)
Connection to BigQuery possible
A variety of events available per default without further implementation
Baked-in Machine Learning for further analyses
Further development of privacy-relating matters
Use the new Google Analytics 4 property sooner than later because:
data acquisition starts from zero.
possible competitive advantages may surface sooner.
events can be looked at in retrospect (including historical data).
valuable experience can be gained.
it's the future of Google Analytics.
For further information or support, feel free to get in touch with us. We're happy to help. To know more about this topic, check out this video.