Subscribe to join thousands of other ecommerce experts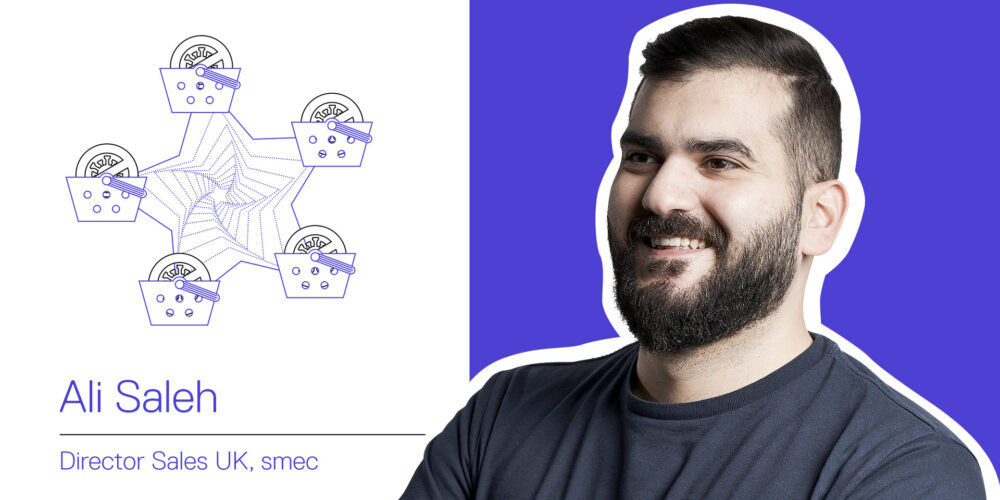 The outbreak of COVID-19 caught consumers and retailers off guard. Traditional business models have been challenged and replaced, while those with strong online presence eyed up new opportunities, and potentially new competition. Such challenges have prompted businesses to reassess their operations and act quickly to rein in costs and find new revenue sources. Here, we are going to look at the five major Covid-19 ecommerce trends and what to learn for your best course of action:
Check out our free Google Ads reports for continued and live updates on evolving trends, specifically for your industry!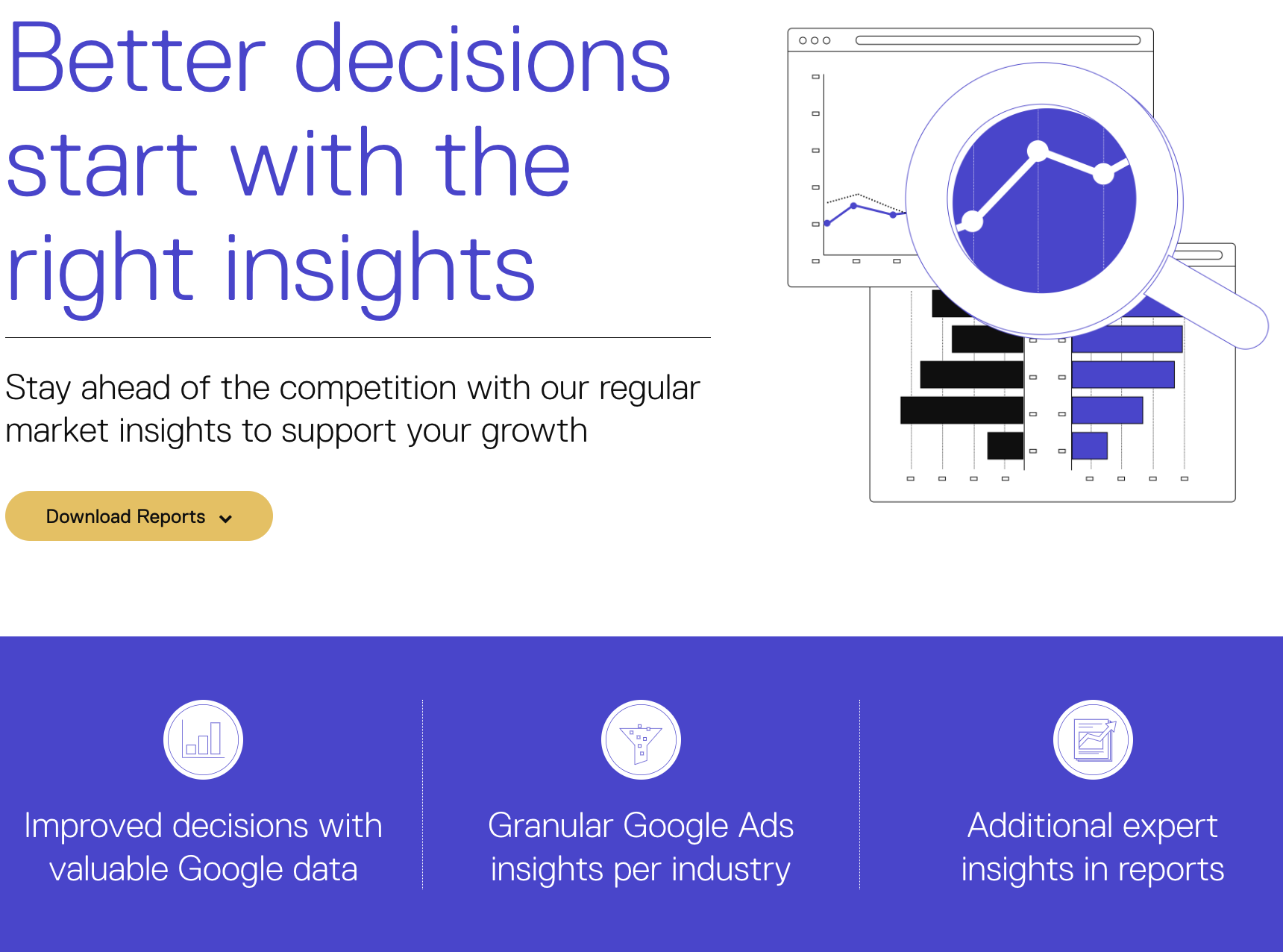 1. Ecommerce is now central to business
Ecommerce has been a rising star for years, but it's never 'taken over' retail purchases as some have predicted. By now,  April 2022, we can assess that COVID-19 contributed decisively to a shift where ecommerce became the normal method of purchasing. Online sales transactions grew by 74% compared to the year before the pandemic, while in-store shopping has collapsed.  
However, there are differences in how these changes are playing out between countries. European consumers in lockdown, such as those in the UK, France, and Italy, are placing more orders with pure ecommerce brands. Those brands are seeing on average a +40% to +80% year-on-year growth, contrasted with a steady decline in growth in Sweden (where currently is no lockdown). This would indicate a modulation of demand patterns over the coming months. 
There are also differences across industries. Our tracking of ad costs shows significant spikes and declines. For example, PPC costs related to musical instruments, food and beverages, and IT equipment are all up by more than 60%. Pharmaceuticals are up nearly 175%. At the same time, travel and hotel ad buys have dramatically reduced. 
What you should do:
Consider ramping up your ecommerce presence, multi-sourcing your supply chain, and maintaining inventory. Make sure you are visible to customers on as many platforms as possible and target your spending where you are getting the most conversions. 
Focus on fast delivery
Another interesting trend in the current situation has been the rise of online window shopping. Shopping cart abandonment has never been higher. Although there are multiple reasons, longer than expected delivery times are likely one contributing factor. Focus your ad spend on products you can fulfill in less than a week. 
Retain active customers
According to the 80/20 rule, 80% of your revenue is coming from 20% of your customers. Make sure you know who those customers are and keep them engaged with your brand. According to benchmarketing.io, the best-performing businesses manage to retain 60% of their new customers. Getting them to purchase again within 90 days is key.
Increase social media presence
Right now, people are more active than usual on social media. Take it to your advantage and shift your budget to retarget your valuable existing customers rather than spending so much on acquiring new ones. The customers you already have, need you more than leads and prospects, which will be more scarce during a pandemic. Make sure you reach out to your customers with posts and live stories to keep your at-home customers engaged with your brand. For now, even if you aren't, you must pivot to behaving and operating as a dot-com-only business.
2. Rapid changes in demand
Panic buying, changes in buying patterns, loss of consumer confidence, and supply chain shocks have all converged to create very abnormal purchasing patterns and brand capabilities to match demands. 
Most retailers have at least a few product lines that are now over-stocked. A drop in demand left them with more products than they know what to do with. On the other hand, anyone selling 'essential goods' has almost certainly run out of stock. Furthermore, supply chain disruption is wreaking havoc everywhere. 
What you should do:
You cannot sell what you don't have. The main thing to do is carefully track changes in demand while monitoring your supply chains. Then, align your advertising strategy with both. 
If demand dries up:
Reduce unnecessary expenses, implement prudent assessment and planning of cash flow, and ensure sufficient capital flows. In the short-term, go into survival mode. Expenses not directly related to the company's survival should be minimised. Use data analytics to identify any log jams to sales, and develop responsive and customised approaches that take into account the specifics of different commodity categories.
If demand is outstripping supply:
Consider using pricing to stem the flow — but be careful of being perceived to be price gouging — all online ecommerce market platforms are watching for this and will be ruthless if they think they have found it.
Look to strengthen upstream and downstream working collaboration. Actively seek available resources, and look to work with partners when possible to overcome obstacles. 
Keep an eye globally
Another trend to watch has to do with lockdown itself. Based on observing different countries, consumer spending online goes up when lockdown measures are tight, and goes down when restrictions are lifted. If restrictions in your important geographics are about to be lifted, plan for the change.
This has gotten clearly evident when contrasting the UK and France in a phase when both countries extended their respective lockdown arrangements, while Denmark and Norway begun to relax theirs — reopening childcare, some schools, and certain services like hairdressers. Ecommerce brands in the UK and France continued to achieve 60-90% growth in revenue compared to this time last year, while Denmark and Norway moved towards the baseline set at this point in 2019.
3. Lockdowns: Stay at home for work and leisure
More than 3.9 billion people, or half of the world's population, have been asked or ordered to stay at home. According to Love the Sales, in the UK exercise equipment, beauty/grooming, and loungewear are the big winners in the new 'Lockdown Economy', with record levels of demand.
Moreover, working from home is having an impact on clothing as waist-up video conferencing becomes the norm. 'Top half' clothing categories (t-shirts, formal shirts, jumpers) are being searched for 132% more than 'bottom half' clothing (trousers, shorts, joggers). 
Our Google Ads reports are showing just how volatile the market is at present and how advertising spending on categories is reflecting this — for example, it's not a good time to be advertising insurance, but it is a good time for car mechanics.
What you should do:
Again, this comes down to matching your ad spend with the current climate.
Observe market trends:
In addition to looking at your logistical capabilities, you need to watch market trends. Although your product data is the best indicator of what is working for your brand and what is not, looking at general trends is a great way to get a general sense of where you should focus. 
Explore alternatives:
If you are low on inventory, one area to consider is promoting online experiences related to your brand. Free experiences can engage customers right away, but there may be customers who are willing to pay for more in-depth offers such as classes or exclusive home-based sessions. For example, there is a trend for restaurants and food outlets to share their "secret" recipes online to keep their customer base engaged.
4. Changed spending patterns
Economists have generally viewed epidemics as temporary events that need not cause long-term economic damage, provided widespread business failures and unemployment are avoided. That was the basis for consensus forecasts of recovery the year 2020. In 2022, it clearly can be stated that the longer the pandemic goes on — the less likely this scenario looks.
With bounce effects being compared to a V shape, a U shape, and in the UK's case, a wheelbarrow shape, it looks like boom time is a little way off. According to the IMF, the 'Great Lockdown' is projected to shrink global growth dramatically.
In general, consumption demand and expenditure are seeing a significant downtrend year-on-year. A localised, stop-start recovery is probably what we can expect.
What you should do:
Listen to your customers:
It has never been more important to listen to consumer needs to respond to new spending patterns. Communicate in a way that rings true with the needs of customers and use data points to inform your next steps to navigate through.
Explore innovative paths to growth:
Actively seek innovative paths to growth. For example, the influence of live streaming ecommerce during the outbreak is one worth considering. The home-grown video seems to be much more acceptable today to reach customers.
Just take a look at home delivery. Consumers are more likely to get used to "home delivery" services because of the home quarantine requirements for COVID-19 prevention. The demand for home delivery services will continue to thrive in the future. 
5. Embrace social responsibility
What defines a business is the way it connects and interacts with its customers. In ecommerce, generating customer confidence is essential and difficult. During times such as these, it might seem that supermarkets, food delivery companies, and healthcare firms will make the biggest difference to customers. Nevertheless, ask yourself, what resources does your company have that can serve society and make an impact on your customers? These might be some of your greatest assets when it comes to winning new business and helping society in this time of need.  
What you should do:
Give back to the community
Consider donating a portion of the purchase revenue to charity organisations. There are lots of causes to support at the moment — and customers will be especially loyal to brands who contribute to causes they believe in.
Share your knowledge
The current uncertainty surrounding business has led to everyone searching for professional support. For example, Google has reacted by publishing guidance notes for small businesses. This is with the hope that it may help smaller businesses through challenging times. Be generous with your expertise. We are all in the same boat, and your reputation will improve if you are seen to recognise this.
Communicate about the situation
Your customers and your people are your most important asset. Keep them updated with the actions you are taking to respond to COVID-19. Inform them about how you can support them and what precautions you are taking.
Forecasting the new normal
As with many aspects of the world's response to COVID-19, the real question is whether these trends represent 'new normals' or whether consumer behaviour will spring back to pre-virus. In the short term at least, the best approach may be to look to ride out the storm and maximise gains where capacity allows.
As the old saying goes, hope for the best but prepare for the worst. Plan for a long, drawn-out bottom and a slow, upward recovery. If you are ready for that, a better outcome will be a pleasant surprise.
---
smec Trends & Reports
To support you in times of uncertainty, even more, we created Google Ads reports. They provide you with trustworthy insights from various industries and valuable analyses enabling you to better understand how your market is changing so you can make better-informed decisions.