Subscribe to join thousands of other ecommerce experts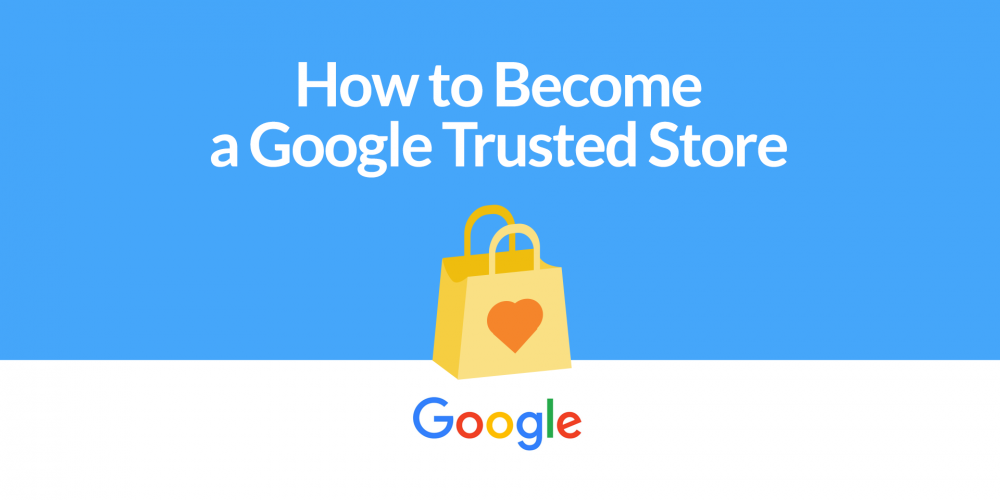 Contents
If your business has its universal reputation, such as Amazon or Macy's, you might easily say, "we don't need no stinking badges" and rely exclusively on your notoriety. Unfortunately, most of us don't have that level of authority and trust with strangers on the internet. Therefore, our online content and advertising need to convince customers that they can trust us. This is where the Google Trusted Store badge enters the stage.
Key Takeaways
The Google Trusted Store badge is a great way to build trust and attract customers after they clicked on your PLA.
It takes 90 days of monitoring by Google.
You need to fulfill several requirements when it comes to Customer Service and Technical integration.
Gaining Google accreditation reinforces your store's integrity in the digital ecosphere.
The Benefits of Google Certification
Regardless of the industry or product, trust badges reassure insecure customers and persuade them to spend their hard-earned dollars on essential products, such as an in-dash CD player with a remote control to save people from reaching an extra inch or two.
Your product listing ads, or PLAs, stand out from the pack of other listings when your business is authorised to display a Google Trusted Store Badge in all your online advertising. Google has gained an incredible amount of trust within a short time, and for good or ill, Google Trusted Store is the gold standard of trust badges.

So, we agreed: We like the idea of building trust so that customers can rely on us when ordering shape-shifting silicone wristbands. Google Trusted Store is an e-commerce certification, or little Google-coloured checkmark, that guarantees your shape-shifting wristband arrives within two weeks and doesn't arrive all bent out of shape. The badge also indicates that your company provides good customer service and that customers can receive free purchase protection from Google on orders of up to $1,000. This can seem a lot for wristbands but not very much if your customers order a $90,000 hot-air balloon ride to near-space more than 100,000 feet above sea level. Still, Google Trusted Store status is worthy of pursuing and is the absolute best trust badge to display on your site and in your online advertising.
Preparing Your Team to Meet Google's Service Standards
Your business must meet some strict requirements before you'll be awarded the golden checkmark. These include evidence that you provide swift, reliable shipping, meet minimum monthly order totals and provide a consistently outstanding user experience on your website. That's where most companies need help. Therefore, you might look for an external partner to help you meet the technical requirements of configuring your site for Google Trusted Store certification and monitoring your ongoing operations to ensure that you remain compliant. Below I'll show you what you need to do to get Google-ready.
The Basics of Google Certification
The basic requirements for earning a Google Trusted Store certification include having a Gmail account, an SSL security certificate, and a business that's based in the United States, United Kingdom, France, Germany, Australia, or Japan. Other requirements include:
API software-layer access
200 orders monthly and 600 orders during the 90-day assessment period
No restricted products sold on the site such as firearms, drugs, gambling services, pornography, escort services, and products made from endangered species
A support team that responds to complaints within one day
Capability of providing accurate shipping dates except for back-ordered products
Checkout pages are encrypted
Shopping cart pages can't be hosted on a separate website
No products that fall outside of Google's Merchant Guidelines page
A minimum of 90 percent of orders that ship within estimated shipping dates, which are limited to 14 days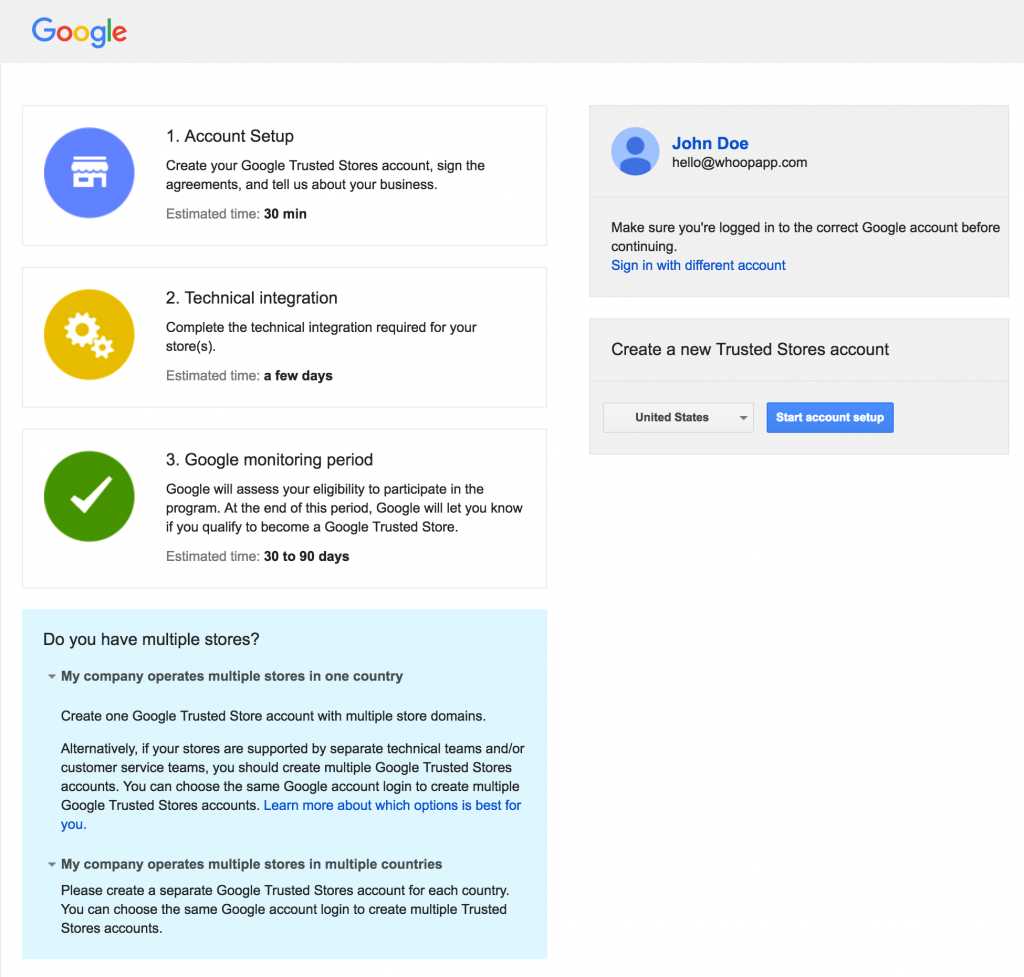 You'll need to apply for a Google account, download Google's Trusted Store software, and provide detailed online sales information. So, it might take some time to configure your site and meet all the technical requirements.
Technical Issues Involved in Becoming a Google Trusted Store
Google imposes a 90-day monitoring period where it's necessary to share business information with the company through your e-commerce software. That's one of the major reasons for delays in qualifying for certification. Your site might need major development work to ensure smooth integration and that the two snippets of code work on the major browsers. The code involves customer service performance and the Order Confirmation Module Code that relates to shipping speed. Other technical difficulties of qualifying for Google Trusted Store certification might include:
Converting document types for compatibility
Integrating through the API layer so that Google can monitor orders and shipping times
Managing complex shipping arrangements such as drop shipping and split shipping
Failing to respond to customer complaints quickly enough
Providing Terms of Service, Privacy Policy, and Return Policy page links
Data-syncing issues
Ensuring SSL security encryption of protected financial information
Speeding Custom Orders
It might be necessary to speed up your website's capabilities to configure special orders and orders for custom-made products. If you receive too many orders for the two-piece, custom-made pool cues that Jim Croce made famously, your shipping dates could fall outside the time limits and cause your percentage of on-time deliveries to drop below Google's standards.
Training Staff in Customer Service Standards
You're probably already providing a high level of customer service, but if your response times are slow or sketchy, you might need to retrain your customer service staff. Even if you qualify under Google's standards, each employee must know his or her responsibilities for providing outstanding customer service and user experiences. Google's opt-in purchase protection plan covers the following issues:
Shipping of incorrect items
Products that aren't delivered in the condition that's promised
Incorrect billing
Shipments that don't arrive in a timely fashion
Transaction returns aren't honoured
These issues must be addressed and resolved within one day after a customer seeks redress for one of the issues. At this point, Google will step in and help you to resolve the issue. When these issues occur, Google labels their escalations. These guidelines don't limit any other guarantees or promises that your company makes to customers., It's critical to provide the best customer service possible so that your company earns high marks in Google's business ratings. This information is useful for Google AdWords campaigns and Google's displays in SERPs.
---
Try the first and only tool specially designed for Google Shopping!

---
Trust Marks Offer Incalculable Benefits in Digital E-commerce
Trust marks do something that you can't do by yourself. They demonstrate reliability to the ever-increasing numbers of people who shop online for products and services. You might have the lowest prices, fastest shipping times, and most responsive customer service standards for delivering indispensable Snuggies to chilly consumers, yet it's challenging to convey that information to strangers who've just landed on your website or seen your product listing ad on a shopping site. Earning a Google certification not only shows that your business is trustworthy but also reassures customers that:
Shipping's fast and accurate.
They'll get great online experiences.
Customer service will respond quickly.
Products are covered by Google's free, optional $1,000 purchase protection.
Customers' voices, concerns, ratings, and reviews matter because Google publishes its Trusted Store Ratings on Google AdWords and Google Shopping.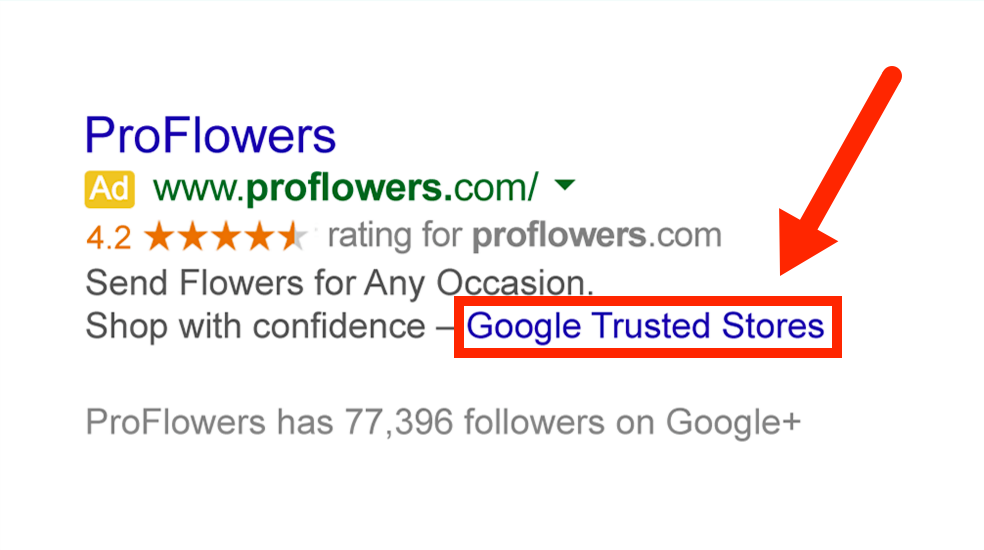 Conclusion
These protections might not seem to be world-shattering benefits in today's competitive marketing environment where price-shopping is common. However, many surveys have found that customers rate customer service and user experiences superior to price in making buying decisions. You probably fulfill most of Google's guidelines already because you want repeat business. Therefore, it makes sense to capitalise on this free trust mark. Gaining Google accreditation reinforces your store's integrity in the digital ecosphere where people worry about entrusting their information and money to virtual strangers. So don't hesitate and use that trust badge to supercharge your marketing of Snuggies, wristbands, pool cues, and thousands of other products!