Subscribe to join thousands of other ecommerce experts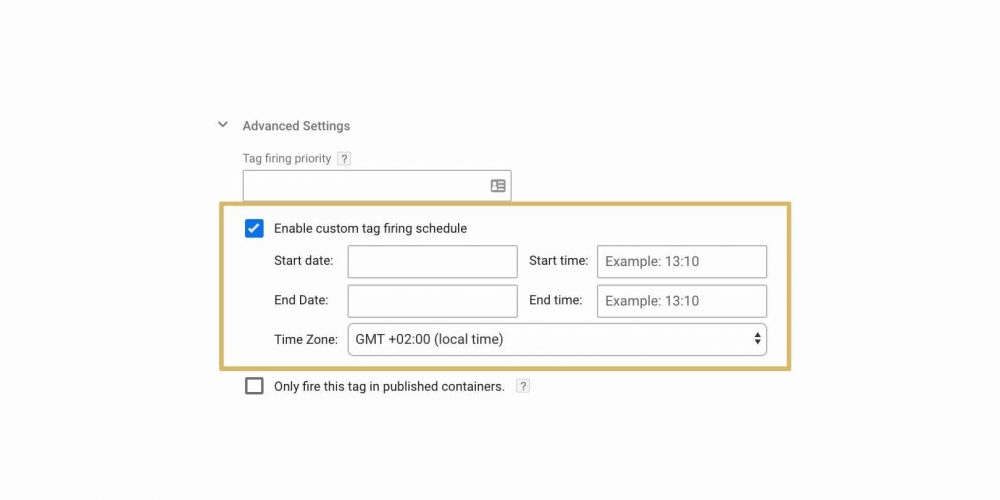 Let's focus on a question that I've been getting a lot lately: "Is it possible to serve scheduled elements via Google Tag Manager?". The question actually has a simple answer: Yes, it's absolutely possible, the function is just a little bit hidden – or rather, not that well known. You can find it in your Tag Configuration under the Advanced Settings: simply check the box next to "Enable custom tag firing schedule". For the Tag type, you can use "All pages" or various target pages, depending on your needs.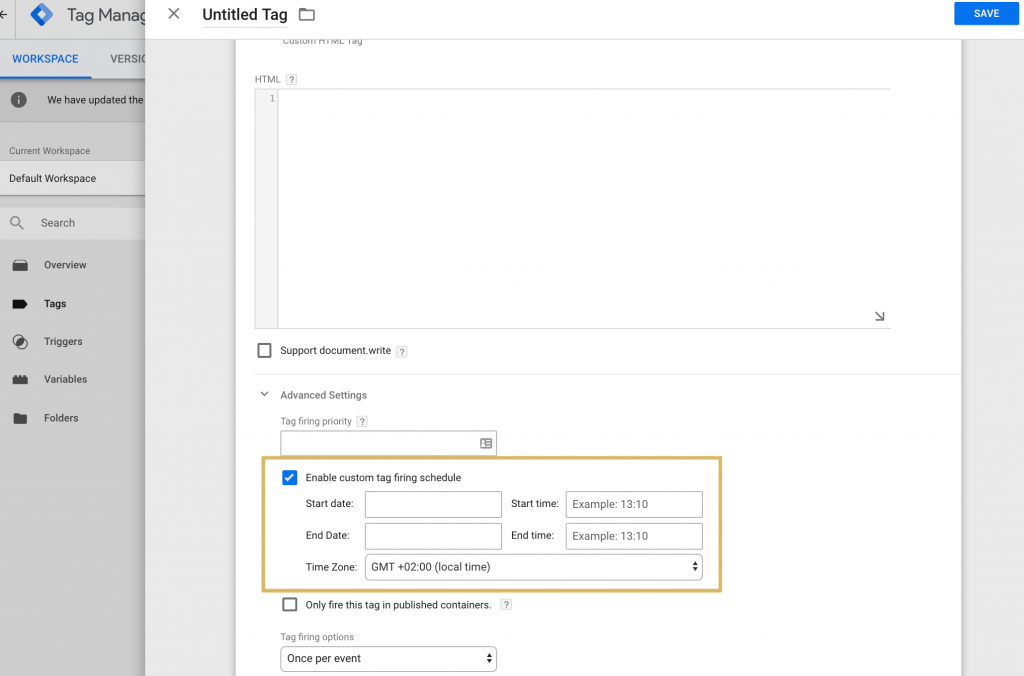 A glimpse inside Google Tag Manager: how to activate the Custom Tag Firing Schedule
Custom Tag Firing Schedule: Usage
There numerous ways to deploy the Custom Tag Firing Schedule in practice: you could use this feature, for example, to control notifications around an upcoming page relaunch. The effort required is minimal and you don't need to involve a web developer to make changes in your html code or content management system.
Another sample use case would be announcing that your online shop is temporarily unable to accept orders  This could be due to delays or outages from a payment provider, downtime in your own shop system, or because page loading time is unusually degraded. In painful cases like these, Tag Manager offers a fast solution.
Beyond that, you can use the Custom Tag Firing Schedule to promote contests or sales in exchange for newsletter signups, or notify users of changes to your privacy policy. The applications are only limited by your imagination.
Script example for the displaying a banner when, for example, your shop cannot accept new orders.
Plus, the code can easily be tested via the Console directly: as you can see, there are numerous possibilities for setting up the "firing schedule" – another reason to give Tag Manager a shot.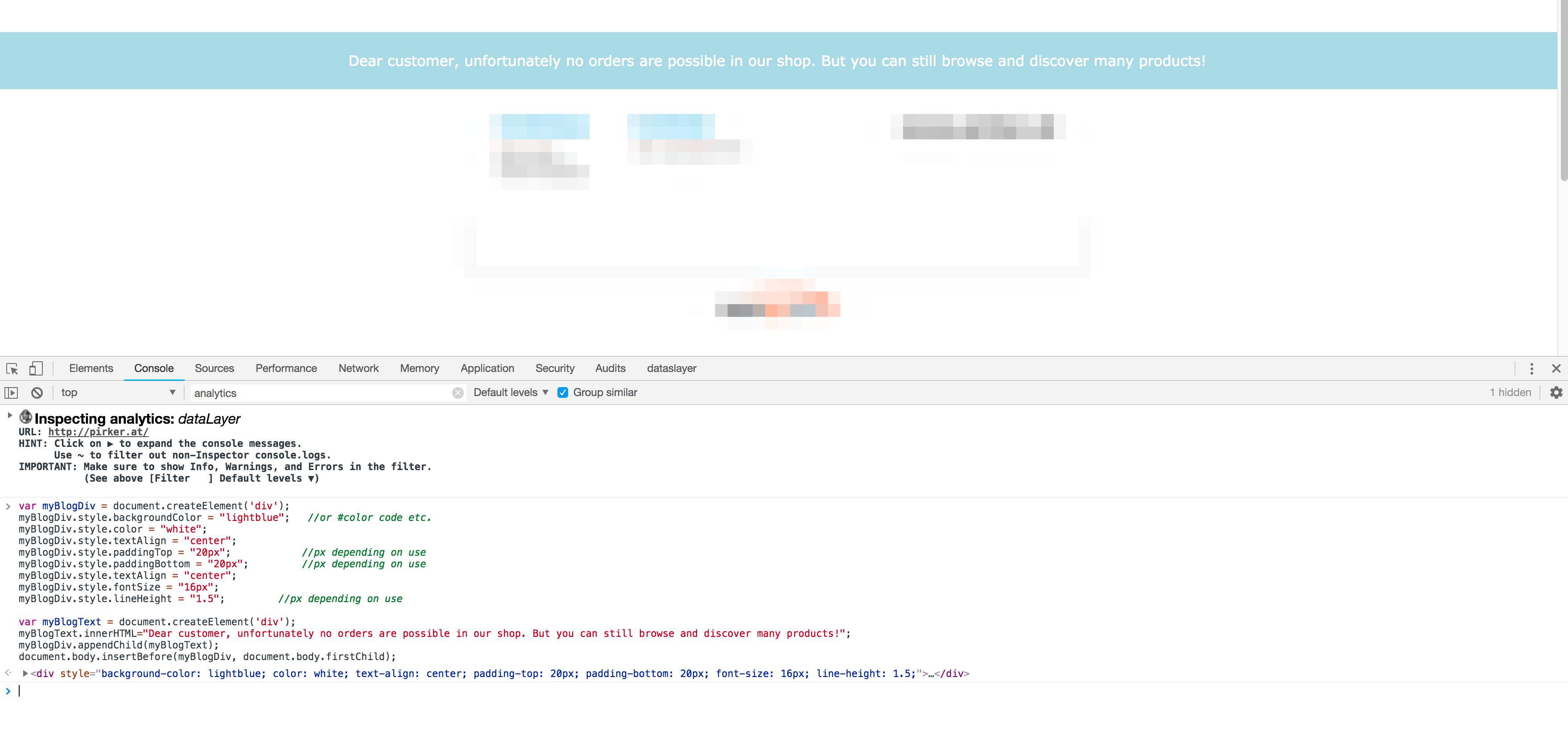 Information: No new orders can be processed at the moment
Afterthought: Google Tag Manager rocks
Anyone who manages an app, website, or online shop knows the problem: everything's going fine – you have some visitors, your order processes and marketing activities seem to work,  BUT you're still missing this last push or fine-tuning that would take you to the next level. To find these crucial areas of improvement, tools like Google Analytics are key. However, these analytical tools have limited functions and you can eventually arrive at a point where you simply don't know what to do next. So, what can you do if you want to analyze specific clicks, individual customer journeys, or a broken stage in your gaming app?
That's where the tag manager comes in – give it a shot.