Subscribe to join thousands of other ecommerce experts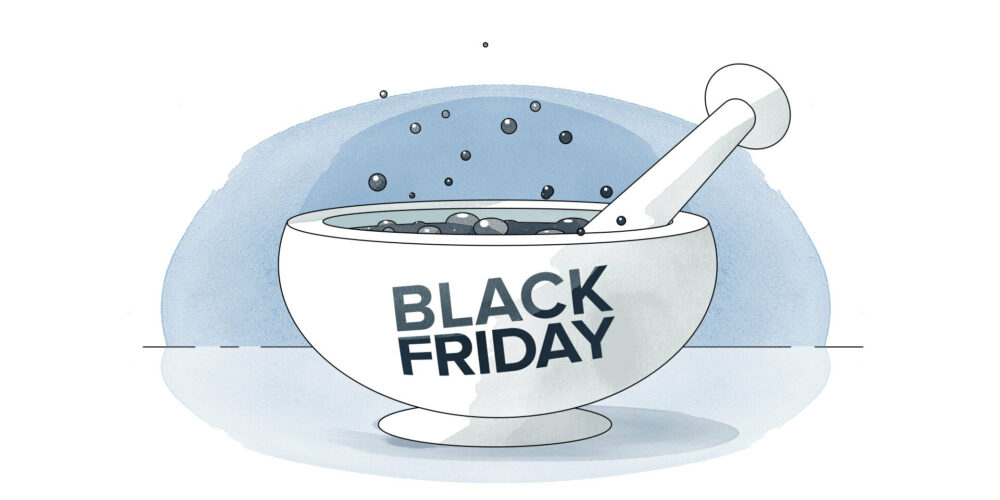 The holiday season is already around the corner with Black Friday and Cyber Monday being key holiday shopping days in ecommerce – for both retailers and shoppers alike. Particularly last year, with the global pandemic going on, the trend toward online shopping picked up the pace and will remain strong in the future. However, this year we can expect a natural shift towards in-store shopping activities again during peak holiday season. All the more reason for online retailers to be extra prepared and take a close look at their marketing strategies.

What will be covered in this blog article:
Black Friday & Cyber Monday 2021: Strategies for this year's holiday season
How this year's holiday season will look for ecommerce businesses and shoppers is yet to be determined. What has been observed over the recent years though, is that users' search intent starts earlier than it used to – flattening out the usually expected "peak" of the holiday shopping season leading up to Christmas. 
Users do their research during the build-up to the key shopping dates. They build their baskets and are essentially ready to purchase by the time Black Friday hits. Consequently, this development also shapes the way retailers have to prepare for the core holiday shopping days Black Friday (Black Friday Weekend), Cyber Monday and the general Christmas shopping season. Read on and learn how to master this intense but vital shopping phase of the year.
Strategy 1: Forecast holiday shopping trends & ensure strong supply chain
Given the highly volatile nature of ecommerce, forecasting is challenging, especially during peak shopping seasons. As last year's performance was beyond anything we had known before, forecasting demand, predicting price and performance results of different marketing channels for this year shouldn't be based on 2020 results. Taking logistics into consideration, forecasting becomes even more challenging. In particular, stock levels and deliveries are crucial topics to watch out for. For example, if you promote products you don't have in stock or can't deliver (at all), customer experience drops as you can't fulfill your promise. Therefore, plan ahead and be smart about the demand you can meet with the products and services you offer. Also, take into account performance results from previous years in addition to 2020 numbers to forecast potential trends.
Strategy 2: Effective omni-channel marketing & pricing strategy
Knowing when and how to reach your target audience is key to drive conversions and scale your business. The task seems straightforward but it's actually rather demanding and complex. The challenge is to assess and understand your customer base and future shoppers. Only then, are you able to know how and when to best appear on their radar with deals and promotions. The tricky thing here is that each marketing channel has its own strengths and weaknesses which you need to be aware of in order to know where to optimise. So, simply put: Combine strengths and outbalance weaknesses to unlock significant potential and excel at marketing activities. Understand your customers and align your marketing and pricing strategy accordingly.
Opportunities to power ecommerce holiday marketing strategies
Competing with giants on Black Friday and Cyber Monday is daunting but the keyword here is holiday readiness. The point is, with challenges come opportunities too – and by preparing your ecommerce store you can create real holiday magic. Here are three opportunities you should keep an eye out for: 
Opportunity 1: Capture new customers with upper funnel marketing activities
During the weeks prior to these core shopping days, upper funnel marketing efforts such as promotional banners on your website may pay off. The online shopping community has grown, particularly throughout last year. Try to capture them by getting their attention while they're hunting for the best Black Friday and Cyber Monday deals. Your goal is to convert these new customers into returning visitors in the long run – create new possibilities with upper funnel marketing.
Opportunity 2: Reach for low-hanging fruits during the Black Friday countdown and learn from it
The insights and high-quality data you gain from "low-hanging fruits" (certain product segments) can form the basis for more ambitious initiatives. Especially during the Black Friday season, you can capture high volumes of data and use it for future marketing projects. So, gather highly valuable insights and take advantage of them.

Opportunity 3: Capitalise on the power of automation to ramp up your (ecommerce) growth
Automation allows you to react to trends fast and predict more accurately – crucial requirements to power Black Friday and Cyber Monday promotions. In particular, when it comes to demand forecasting and price elasticity, automation can be a main driver to lead the ecommerce game during the holiday shopping frenzy. Get ready now and automate to beat the competition.
Tactical marketing strategies to maximise sales during Black Friday season
Gearing up for the shopping season requires you to think strategically. Your goal is to boost ecommerce sales during the biggest shopping days online which can be an intimidating task. Here's a list of Black Friday strategies to help you get ready for the Christmas shopping season.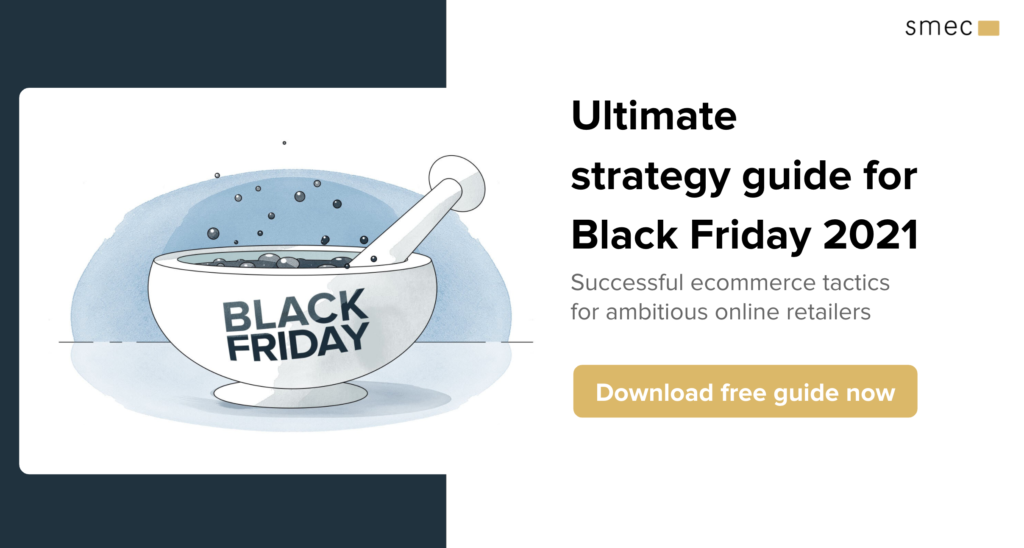 For more insights into strategic and tactical action items for the holiday season, check out our Black Friday hub!