Subscribe to join thousands of other ecommerce experts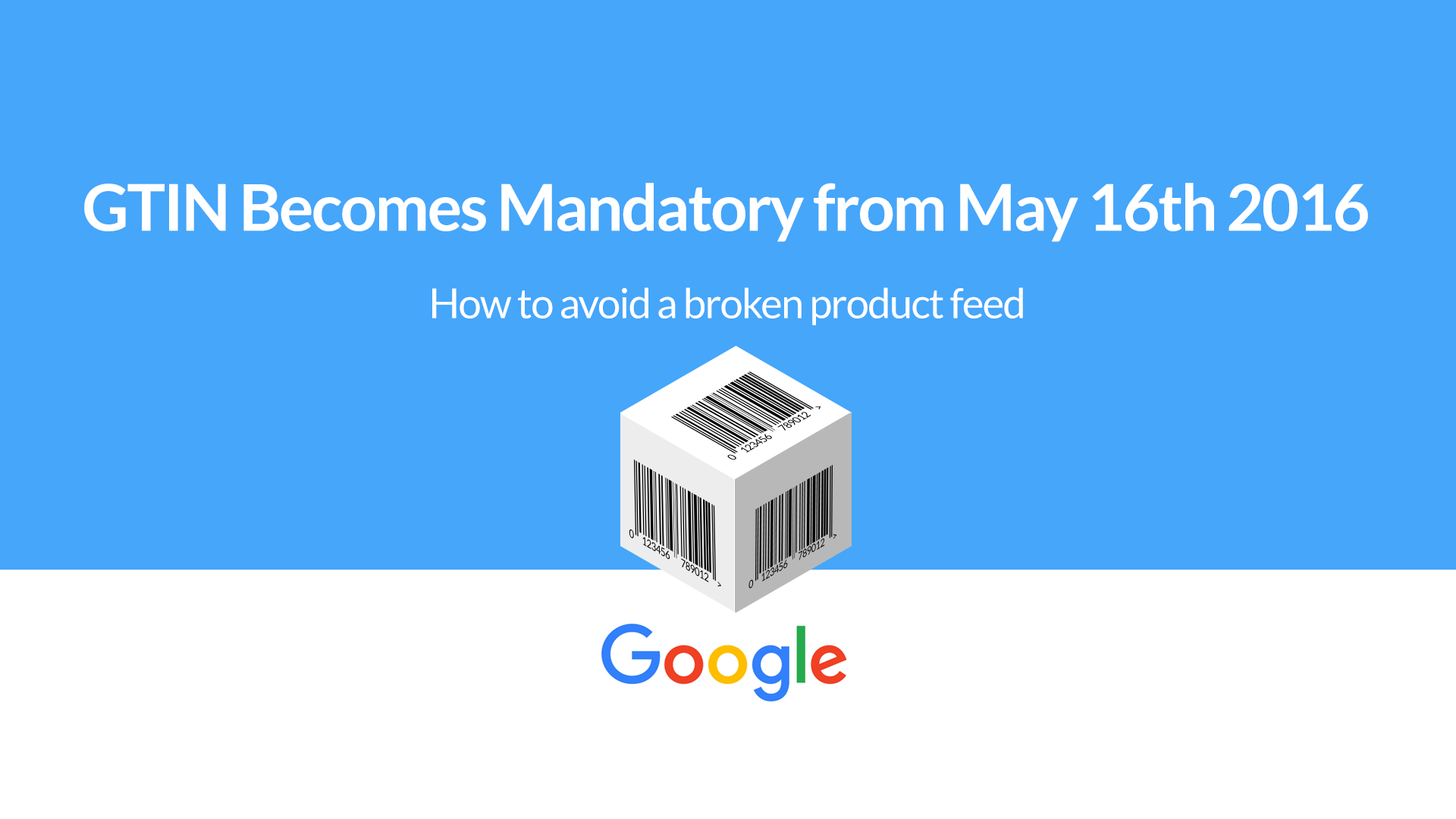 On May 16th 2016 Google makes a change with their GTIN (Global Trade Item Number) policy, by making the GTIN mandatory for all new and in-stock products that have GTINs assigned by the manufacturer. Be aware of that change and check your data feed if you are affected.
Tl;dr:
GTINs are required for all new, in-stock products that have GTINs assigned by the manufacturer from May, 16th 2016
Check the Diagnostics tab in your Merchant Center if you have any GTIN warnings 

in order to resolve them before your products get disapproved

Fix errors directly in your data feed
Why will the GTIN be mandatory?
The GTIN exactly identifies a product, by providing this GTIN Google is able to help boost the ad performance by adding valuable details about the product and serving the ad in a more relevant way to users, which can result in a rise of conversion rates by up to 20%. We made the experience that 9-12% of all product feeds have errors and one of the most common ones are missing or wrong GTINs. A valid feed is the essential thing for a working PLA campaign and you need to have an eye on your items. Note: if you sell a shirt in three colors and in the sizes S, M and L you will have 9 different GTINs!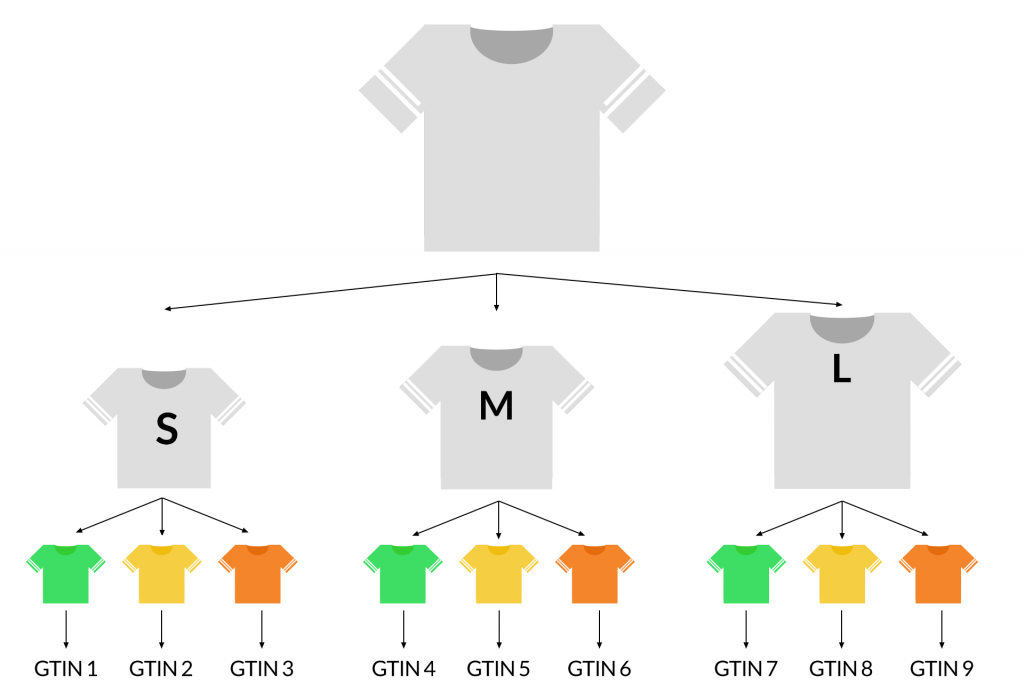 Am I affected by those product feed changes and where can I look it up?
As mentioned in our blogpost from September 2015 only some countries are affected by this changes so far. Google started the change in GTIN policy with 50 designated brands and by warning you with item-level warnings in the Diagnostics tab starting with 8th of February 2016.
GTINs getting mandatory
Starting with 16th of May 2016 Google, as mentioned before, will tighten those rules for all new, in-stock products that have GTINs assigned by the manufacturer.
Products with the availability status "preorder", condition "used" or custom/handmade/vintage products are not affected by this rule.
You can check your Merchant Center diagnostics tab if you have any item warnings.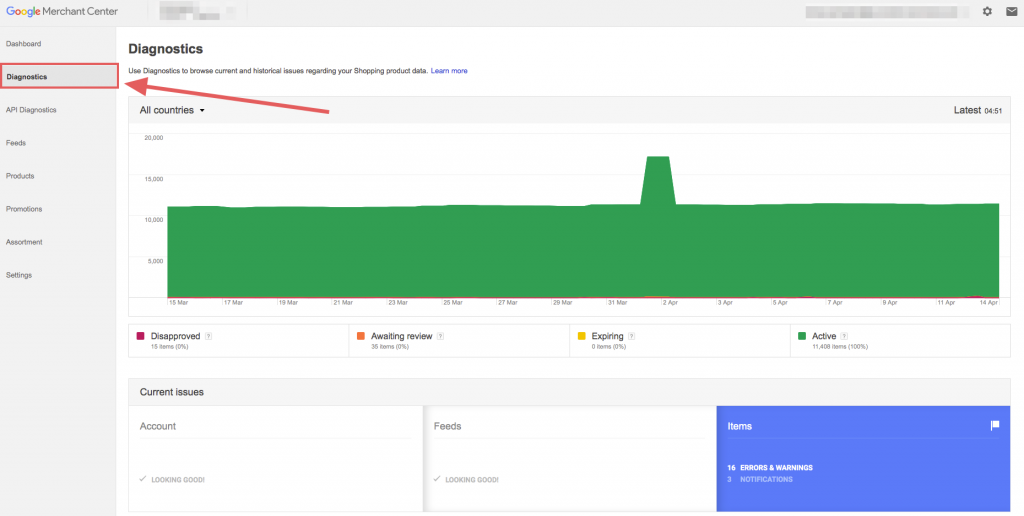 If you don't have any item warnings such as "Item requires a GTIN" or similar you don't have to be worried about the new GTIN requirements.

But if you have such item warnings, please follow the instructions of Google and figure out the right GTIN. Keep in mind: a working product feed is one of the most important requirements for your PLA campaign!
---
TRY Whoop! – the best tool for managing Google Shopping!

---
What happens if I don't resolve this issues?
Don't worry, your Merchant account will not get blocked. But your items will get disaproved on product level. Your items will be disapproved under following circumstances:
your item is a brand

the condition of the item is "new"

the item will be sold by several resellers

your item wil be offered in one of the affected countries (US, UK, DE, FR, BR, JP, AU, IT, NL, CH, ES and CZ)
How to fix it
To correct or add missing GTINs the only way is to edit your product data feed. Google gives you the following advice:
Each product has an individual GTIN which is a 12 or 13 digit number (printed below the barcode on your product)
You can find GTINs in bulk if you're using a warehouse management system
Make sure you're using the correct brand. For example many accessories are including the brand they are made for, so be sure to use the correct brand name. Otherwise your ads could be disapproved.
Do not use placeholders or use one GTIN for multiple or different products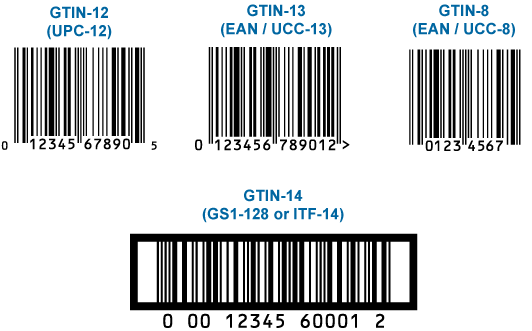 Conclusion
Use the Merchant Center diagnostics to identify items which have incorrect GTINs!
The deadline day is 16th of May 2016.
Avoid GTIN errors to keep your feed clean!
To fix or avoid error, correct your product data feed.
If you have questions or feedback, just drop us a line or leave a comment below!
[chimpmate]