Subscribe to join thousands of other ecommerce experts
Google's Merchant Promotions: Why and how-to
Do you know that there is an additional feature for Google Shopping Ads that really can boost your conversion rate? We are talking about Merchant Promotions for Google Shopping Ads.
As you know Shopping Ads are highly effective and often have a better performance than standard text ads. Especially because Shopping Ads target users who are already quite far in the buying decision process. It is not a brand new feature, Google introduced it in October 2014. But only a few retailers have been using it so far. However it's quite simple and a good addon in your PPC-stategy. We will show you the basics and what are the dos and donts using Merchant Promotions.
So what are Merchant Promotions and why should you use them?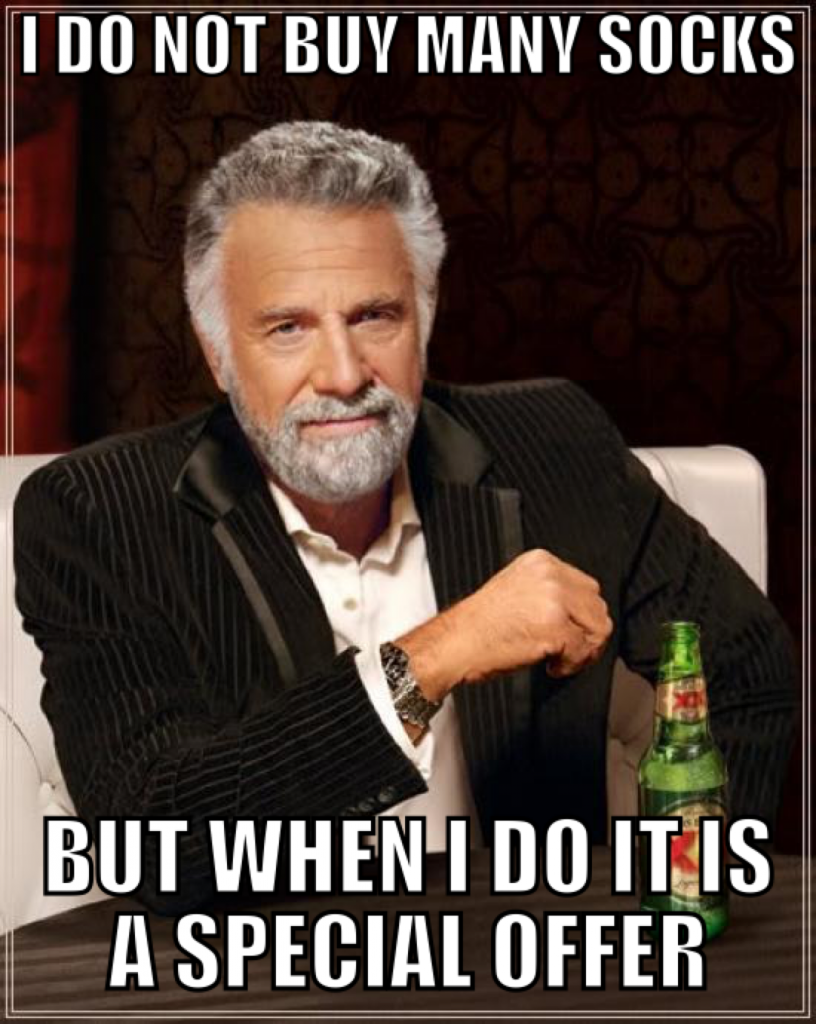 You are going to your favorite mall with the intention to buy some new pair of socks (you can never have enough socks!). So you're willing to buy them but you still need the final push because there a is not only one shop in the world who sells socks. But wait, in the shop window of this little shop next to you is a sign: "Socks on sale: Save 20% now!" Yeahh.. deal.
Ok let's go back to the real world, the online world. Long story short: Merchant promotions are the discount signs for Google Shopping Ads. Compare it to the offline shopping experience: Of course you're more attracted to special offers and discounts.
Google Merchant Promotions can:
help to distinguish your ads from others
encourage potential buyers
increase Click-Through-Rates and therefore the traffic of your PLAs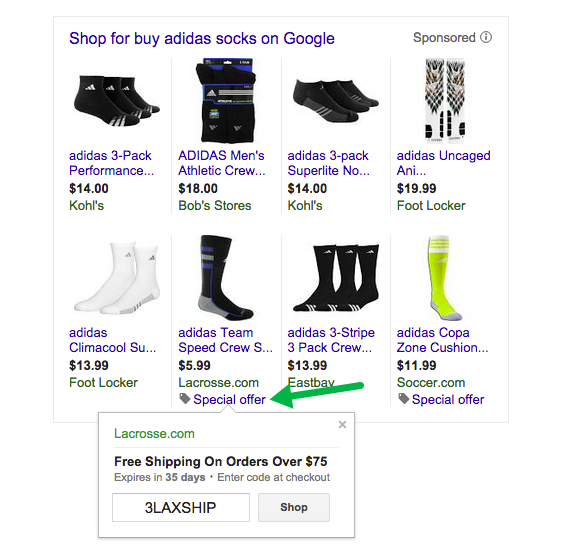 Getting started
So what do you need to start with Merchant Promotions?
There is no magic behind and the first two steps are quite easy.
Of course you need a Google Merchant Center account and a working product feed
Fill out the Merchant Promotions interest form. It will be manually reviewed by the Google team (1-2 days).
If you got approved by the Google team you have two possibilities to create promotions. We will describe both of them in a nutshell.
Important for both possibilities: If the promotion is product specific, you need to map the promotion_id to the applicable items in the Product feed.
Possibilty 1: +PROMOTION-Tool
Attention: Using the promotion tool ist quite easy but you can only set ONE discount for all products.
If you got approved you will find the menu item "PROMOTIONS". With this tool
You can easily create new promotions, it's almost self-explaining and if you got stuck you can always use the Google documentation which guide you through it.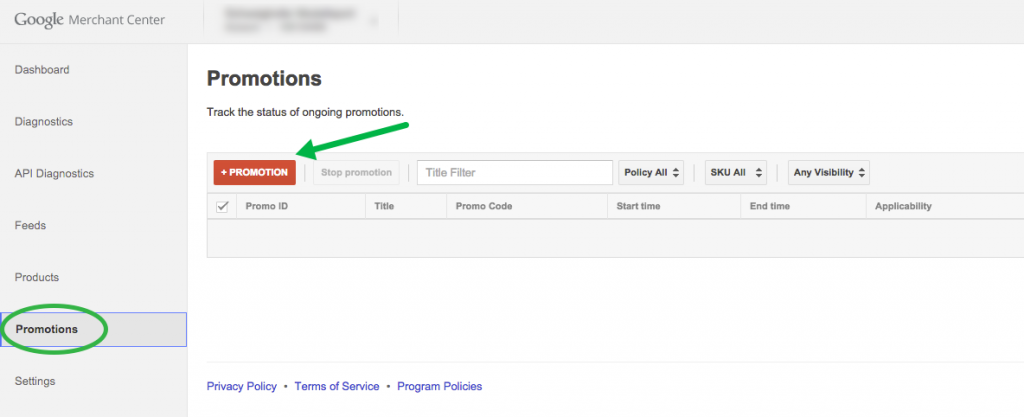 Possibilty 2: Using a feed (the real PPC-ninja method)
An average retailer with 1.000, 5.000 or 10.000 products usually won't give discounts on every single product. You can do it more specifically using a feed similar to your standard merchant center feed. This should be a XML file or tab delimited file that is uploaded into Google Merchant Center and can be made up of multiple entries.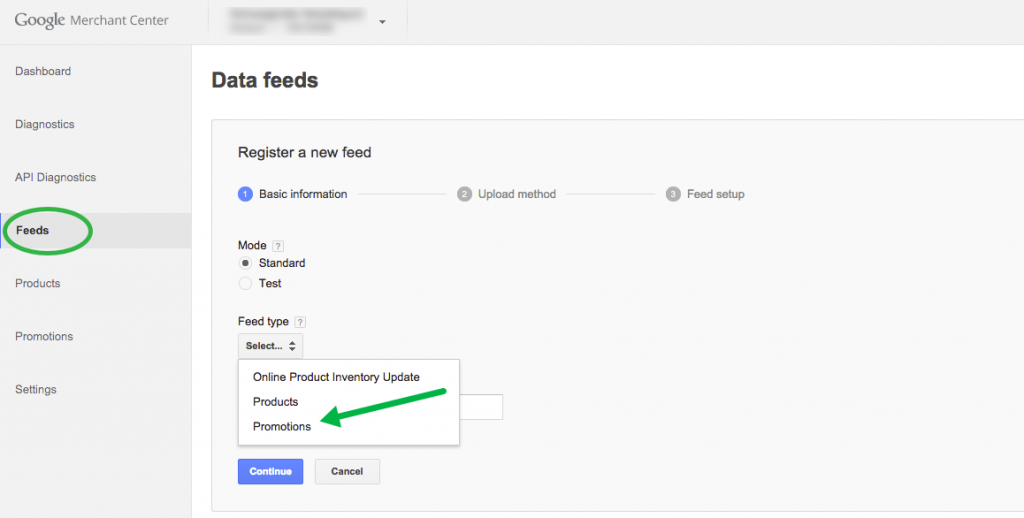 You have 6 required fields:
[promotion_id]
[product_applicability]
[offer_type]
[long_title]
[promotion_effective_dates]
[redemption_channel]

And 2 optional fields:
[promotion_display_dates]
[merchant_logo]
A detailed explanation also can be found in the Google documentation: https://support.google.com/merchants/answer/2906014
If you target specific products, you need to map products with your promotion_id. The advantage of it is that the promotion will only be shown at products mapped with the promotion_id. Of course you can group your promotions by discount, titles etc.
The final step is to upload your promotion feed and check whether the upload was successful. If there was an error it will be shown similar the merchant center feed errors. To fix it take a look at Google's Feed Formatting FAQ https://support.google.com/merchants/answer/3398330?hl=en&ref_topic=3398479.
Dos
Google restricted the types of promotion to ensure that the search results are not affected by discounts. So to be clear: the price shown on your Shopping Ad is always excluding the discount. The real price (price minus discount) is only shown in the webshop.
There are some general rules which Google emphasizes:
Promotions must be 6 months or shorter.
No redemption codes, dates, or other redemption information in the long title.
Do not restrict promotion redemption to a certain audience (i.e. military discounts, birthdays, first-time customers, PayPal users)
Receipt of free gifts must be displayed on one of the following locations: Cart page or Checkout page.
Avoid using acronyms and promotional/unnecessary text like "Get 5% off MSRP" or "BOGO Ski Pants" or "Independence Day Sale!"
Here you can see which types of promotions are allowed:
Discounts
$ Off or % Off → Must be at least $5 or 5%
x% Off. Maximum Discount $y
$x Off $50+. $y Off $100. $z Off $150
x% to y% Off → Floor discount must be stated
$x Cash Back or $x Cash Rebates → must be reflected at either landing page, cart or checkout
Free Gifts
Free item → Needs to describe the free gift. Note that samples are not allowed.
$x Gift Card on purchase → The title must clearly state the gift card value and the gift card must be from your own store.
Buy One Get One Free or Buy One Get 2nd x% Off.
Free Shipping
Free shipping or discounted shipping → Must have a valid redemption code.
Exception: Free shipping combined with a permissible promotion does not need a redemption code (E.g. Free shipping + 10% off).
Donts
If there are dos there sould be also donts. Take care, Google is really restrictive so better check it twice:
Types of promotions NOT allowed
Discounts:
Discounts must not be already reflected in the product landing page
Up to y% off → Must state the floor discount
x% Cash Back or Reward Points Back → cash back in percent not allowed or reward points
Exception: If combined with a permissible promotion
Overly Restrictive:
x% for first-time customers → too restrictive
All promotions restricted to a subset of users → overly restrictive
Also note…
No promotional, unnecessary, or irrelevant text (e.g. Buy more, save more. Usage of "Today Only" must be for one-day promotions).
Samples are not allowed
x% off now → Unnecessary text "now" is flashy and commanding
Is it worth it? Yes!
There is no question if it's worth it or not. Any kind of additional attention you generate will support your PPC strategy.
Merchant Promotions are no rocket science and the expenditure of time is not that much. Wordstream.com made a case study where they tested product promotions and the conversion increased by 36%, the CPA dropped by 25% and the ROAS also increased significant.
Now our question: Why do you or your clients are still using this feature? Or did you try it and the performance was too bad? Just leave us a comment or tweet us!