Subscribe to join thousands of other ecommerce experts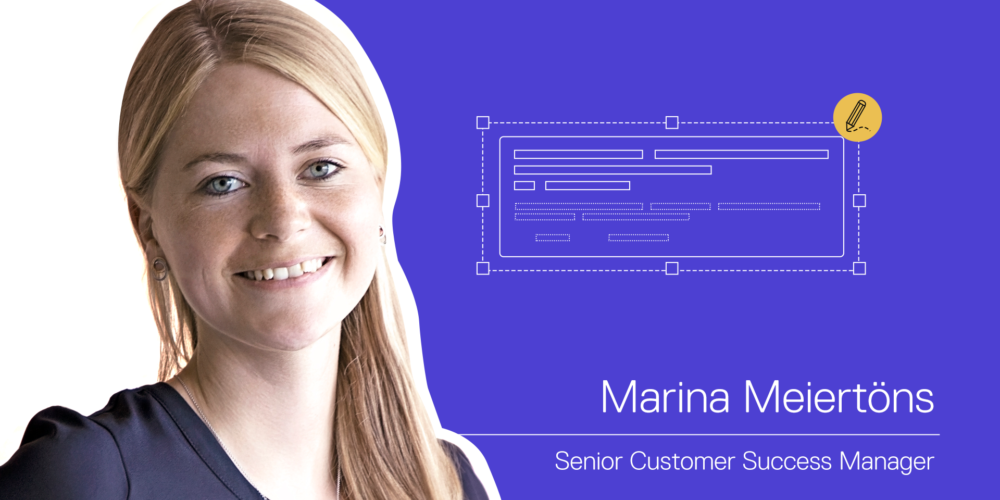 Online Marketers have a great selection of tools at their disposal. As there typically is no universal solution that fits the needs of every company, it is advised to thoroughly collect information about the tools and to assess the pros and cons of each. This is also crucial because the wrong tooling decision can result in inefficiency and unexplored potentials. That's why today I would like to invite you to join me when I take a critical look at Search Ads 360 (also referred to as SA360), a highly sought-after tool that is part of the Google Marketing Platform. I will explain to you what SA360 is, how the platform differs from Google Ads and how you can benefit from using it. 

We will talk about:
What is Search Ads 360?
Search Ads 360, formerly called DoubleClick Search, is a powerful search management platform. It aims to help advertisers save time, reduce complexity, increase transparency and make better decisions. How? By allowing them to manage and report on campaigns across multiple search engines (Google, Bing, Yahoo! or Baidu) and media channels – all through one interface. Instead of having to log into Google Ads and Microsoft Ads separately, they can manage them all through SA360. Search Ads 360 is, therefore, commonly used by companies with big and complex account setups as well as companies with a diverse channel strategy.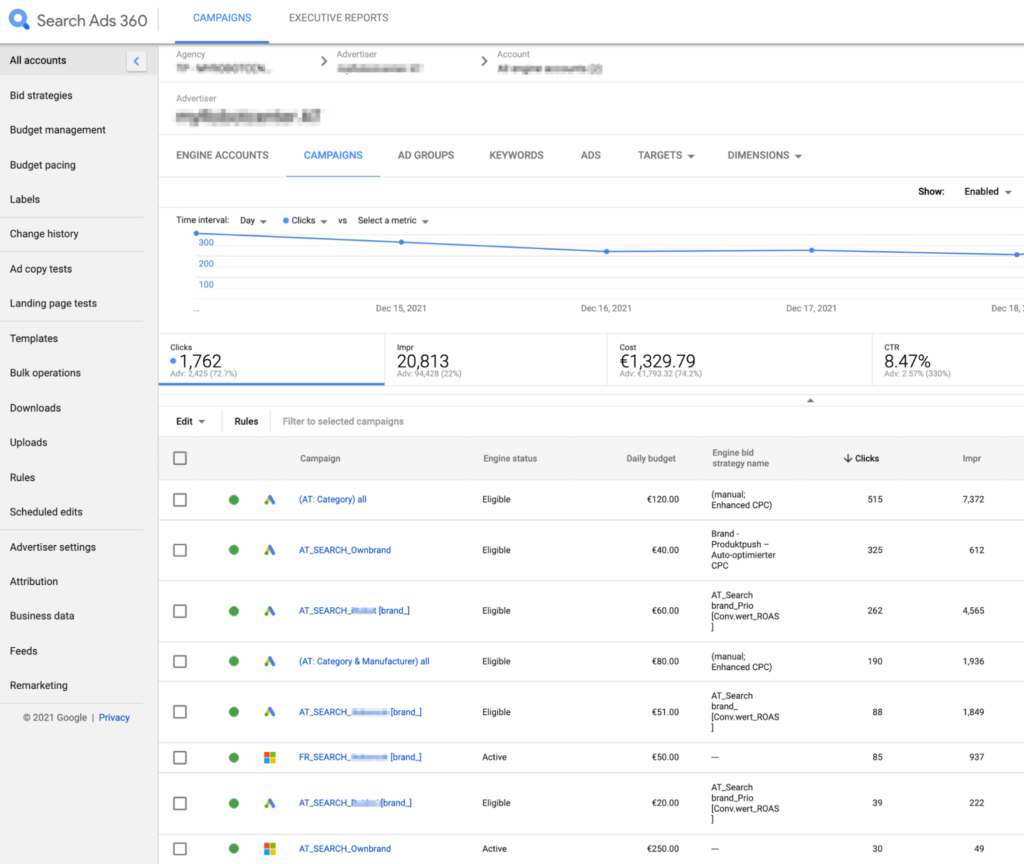 SA360 vs. Google Ads – Wherein lies the difference?
A very good question indeed. The main difference lies with the engines and channels you are able to reach. While Google Ads is limited to the Google Search Network and its search partners, Search Ads 360 campaigns span multiple search engines. Being able to not only manage the campaigns across channels and engines but to also steer diverse campaign reports from a central interface, makes SA360 the more powerful tool.
Here's an overview of Google Ads capabilities as compared to those of Search Ads 360:
| | |
| --- | --- |
| Search Ads 360 | Google Ads |
| Consolidates all major Search Engines in one interface | Advertisers are limited to optimizing only one engine account at a time. |
| Integrates paid social activities, specifically for attribution & reporting purposes | No integration of social possible |
| Enables advertisers to make multiple changes across different engines with just a few clicks | Advertisers will need to log into every engine account individually to adjust campaign settings or bids |
| Automated bidding is more robust than Google Ads as it offers the ability to set min/max ROAS & CPA constraints | Whilst Google Ads only requires 30 conversions per month to perform best, SA360 needs 20 Conversions per week to perform properly |
Search Ads 360 vs. Google Ads capabilities
But that's of course not all. In the following section, I would like to highlight four specific capabilities that make Search Ads 360 particularly interesting for advertisers.
Features for digital advertising success
1. Bid Strategies
Search Ads 360 provides an enhanced bidding algorithm that can be used across different accounts and engines. It gives you the possibility to:
set up custom Floodlight tags to factor in e.g. historic performance
adjust bids to a variety of goals e.g. conversions, revenue, position or clicks
access bid adjustment recommendations for location, device or remarketing
A/B test bid strategies to maximize potentials
leverage Google Ads traffic for Microsoft Ads to optimize performance
use 'Data Exclusion Events' to flexibly adjust which data not to use in bid calculations (e.g. after tagging issues or promotional periods)
Overall, Search Ads 360 bidding reduces the manual workload and helps advertisers meet their individual performance goals through a range of steering possibilities. 
2. Executive Reports
With Search Ads 360, advertisers are able to build powerful reports. Executive Reports integrate Google Ads, Analytics and Floodlight data, compiling it into intuitive charts and tables. Instead of pulling revenue and cost data from both Bing/Microsoft Advertising and Google to calculate e.g. the overall ROAS, a glance at the Executive Report suffices. Advertisers can even schedule the export to receive their daily reports straight to their email inbox.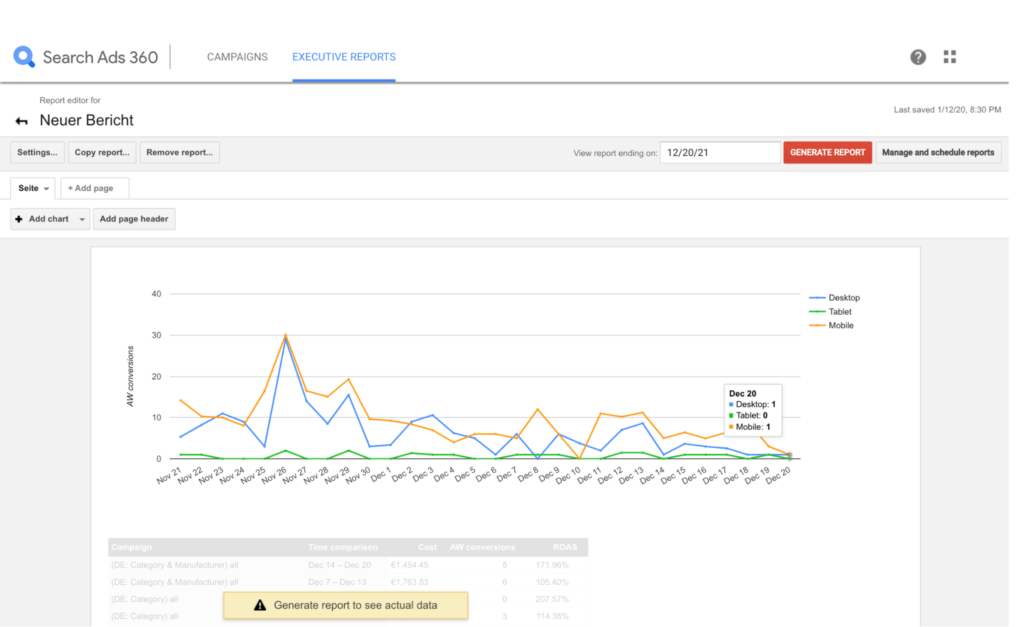 3. Automated Ad and Campaign Creation
"Ad builders" help advertisers create and maintain large search campaigns without complex spreadsheets. Accessible via the interface, they are a powerful tool to create ad copies in bulk using input from feeds and business data. "Inventory Management" – especially in combination with the smec's Search Ad Automation – is another feature that allows advertisers to scale campaign creation without compromising on ad quality. You can e.g. show up-to-date information about prizes or availability directly in your ad and only bid on keywords that you have in stock.
4. Custom Columns, Filters and Views
With the help of custom columns, advertisers can set up formulas to adjust data to your needs. They can e.g. sum up and weigh conversions or consider margins when calculating the revenue. You can find a helpful list of functions here. 
Filters and views are further tools to narrow down reports, tap into specific KPI analyses and share those insights across departments. This personalization allows reports to be utilized by all levels of the organization from entry level to top level management – for optimization efforts that go above and beyond.
Key Takeaways – Are they worth it?
Google Ads is a great platform for companies of all sizes, however, with Search Ads 360, Google offers another tool that might reap even greater results for certain advertisers. 
Search Ads 360 is the ideal platform for corporations who target multiple search engines and ad channels. It is a platform ideal for those who still wish to customize their campaigns and reports to their needs, while benefiting from best-in-class bidding technology. In the end though, the decision lies with you.
If you need further information about Search Ads 360 or wish to gain insights into how to optimize your digital ad strategy as a whole, feel free to reach out to us at any time. We wish you the best with your text ad campaigns.