Subscribe to join thousands of other ecommerce experts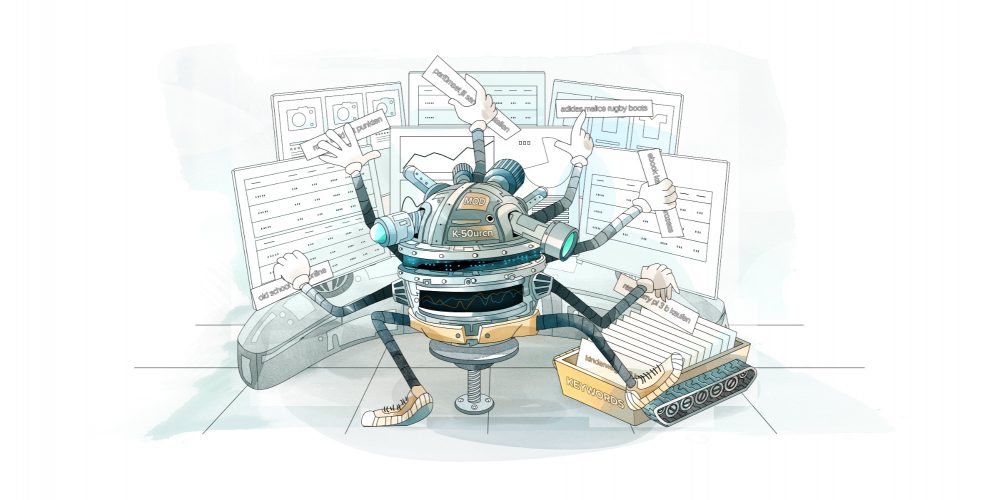 Life isn't easy – especially if you are a SEA marketer maintaining Search accounts on a daily basis. Of course, Google Shopping gets all the hype, all the love and thus – when it comes to allocating budgets – most likely a big chunk of the money as well.
While you despairingly travail hitting your performance goals, your colleague maintaining the Shopping account probably elaborated quite extensively on how the ROAS (Return on Advertising Spend) almost ten-folded with ease – never mind that you cover more than just the simple longtail with a miniscule slice of the Shopping budget. However, there is a silver lining for this misery, as I am about to show you a way around so that you are in a position to feast on the Shopping performance in order to give your Search accounts an uplift. Therefore, here is what a powerful Keyword Sourcing module can do for you.
The concept
For sure, you have spent hours browsing through search term reports. No matter whether it is Search or Shopping, with all their metrics they are vital for determining what actually runs well on your account and what's not. Also, they are not read by Search Marketers, because it is so much fun to read them, but because you can actually learn something from them and adapt your current campaigns to new findings. When talking about Search, one of those learnings is adding more top performing keywords.


Furthermore, you have probably found yourself in that situation that your existing keywords do not trigger your ads in the way you originally had in mind. So why not equipping your campaigns with keywords that exactly look like what your online store visitors previously were looking for in Google Search? Moreover, why not automate for that purpose, as this can be done rather easily? And that's the idea behind Keyword Sourcing, using insights from the Google Shopping search term report to enrich your Search campaigns and let the algorithm process that information.
The functionality
Keyword Sourcing is conducted in multiple steps and here is a quick summary of how it works:
The first step is to source your Shopping search terms, as described in the previous section of this article.
Next, we link search terms to your product feed. The system does the hard work and finds out whether a triggered search term can be aligned with one of the products in your feed.
Then the AdEngine filters the search terms based on performance requirements and a lookback window. The performance criteria can be defined based on the most common metrics such as clicks, impressions, cost, conversions, conversion value and ROAS. And there is even the possibility to use top performers only, as we can ditch all search terms that did not fulfill a certain ROAS and a predefined number of conversions in the last 30 days.
The last step is the magic you were waiting for: The filtered search terms are used to create ad groups and keywords based on them followed by processing them straight into your account. One advantage is that we cannot exclusively go longtail with Keyword Sourcing meaning that we link a certain product to a search term. With your search terms, we can also create ads that link directly to your onsite search. Our AdEngine is the vehicle for this process and updates your ad groups in accordance with the search terms on a daily basis. Furthermore, it does not matter when a product is no longer available in your feed or when the search term won't fulfill the performance criteria anymore, the AdEngine takes care of this – almost magic!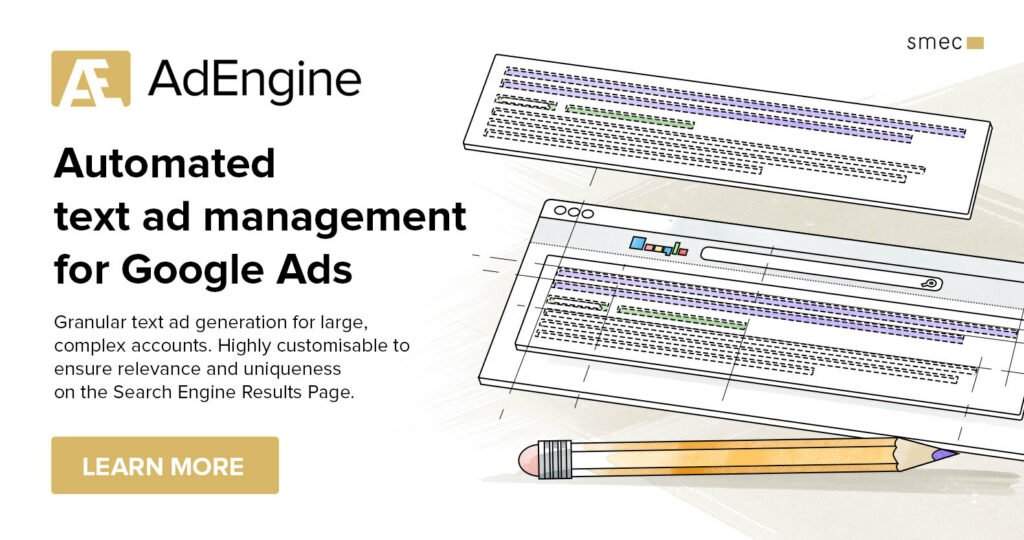 Even more possibilities
In addition, there is more we can do here. For this reason, we are going to take a look at two specific scenarios where Keyword Sourcing provides you with a bunch of new possibilities.
Scenario 1: Less is more – sometimes
The first scenario was already presented in the introduction of this article. Imagine that you manage a Search account, most probably it contains lots of campaigns and an excessive amount of ad groups. However, your gigantic array does not really help in your case, as your budget is so tight that you have no room to identify your top performing ad groups. By setting strict performance requirements, Keyword Sourcing allows you to generate ad groups based on highly relevant Shopping search terms only.
Therefore, it is a good solution for handling lots of accounts with limited budgets. I want to highlight this scenario because it happens quite often. Given these facts, Keyword Sourcing is a great start to increase the numbers in your Search accounts. Nevertheless, it is only a first step that should lead you to a higher advertising budget and result in even more possibilities.
Scenario 2: Shopping hero, Search zero
Keyword Sourcing can also be used as a quick start to Google Search. There is a significant number of stores relying on Google Shopping mainly, with little to no coverage in Search. These accounts include branding campaigns but almost nothing inventory based. Here, Keyword Sourcing provides a fast lane to advertise your products on Google Search based on the data you have collected in Shopping.
One final note
So, now you have seen – or read – why the Keyword Sourcing feature is so brilliant. I always find it fascinating how this simple yet smart idea can give you new advertising possibilities on Google Search. Moreover, Keyword Sourcing is no sorcery – pun intended – but it certainly feels a bit like magic in your account.