Subscribe to join thousands of other ecommerce experts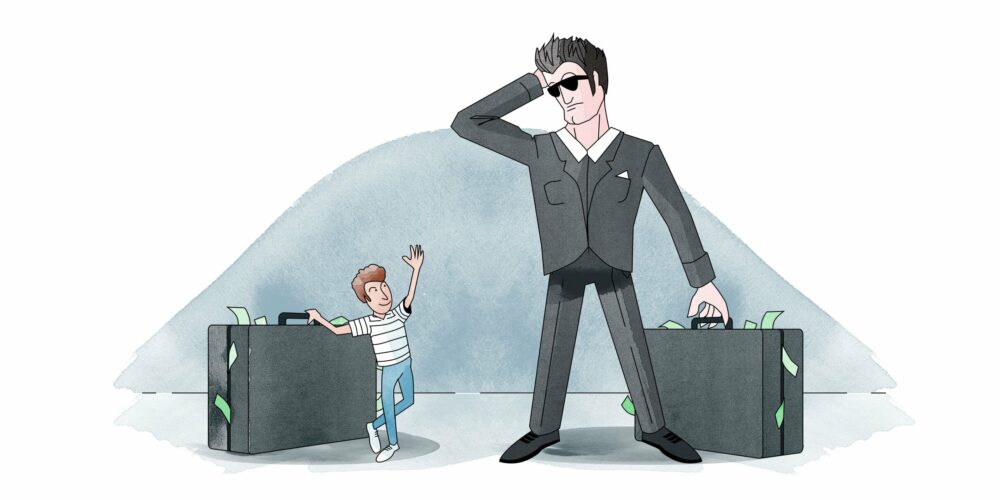 On April 21st, Google announced that it was going to bring free listings in the Google Shopping Tab. Originally, these listings wouldn't be included among Shopping results integrated into the main Google Search results page. But a further announcement on June 29th signalled that this would change — at least for the US. We expect both of these features to be rolled out globally over the course of this year.    
So, is this a big deal? The answer is a mixed bag, and not 100% clear. 
All other online shopping platforms offer organic and paid listings. Google will continue to sell Shopping ad space. Traditional PPC Shopping ads will remain the main means of product promotion on Google, and paid advertisers will have the advantage of appearing above the free listings. Arguably, Google is playing catch-up, or even going "back-to-the-future" by reinstating some of its long-gone Froogle functionality.
Now that some preliminary results have filtered in, it's time to look at what free listings likely means for the future of Google Shopping. Although it's hard to make a definitive prediction, our belief is that increased accessibility will lead to greater competition on Google Shopping, and more total listings — making the platform more relevant and more important to online sales. But that starts with understanding why Google made this change in the first place. 
Why did Google want this change?
On the face of it, this change seems daft — why provide something for free when people are willing to pay for it. Google cited the Coronavirus crisis as a factor in accelerating its plans — hoping to help lessen the impact on brick and mortar retailers who had to shut up shop. But there are longer-term reasons, and the plan had been in the pipeline for some time. 
Threats from Amazon
Shoppers are increasingly going directly to Amazon to begin shopping searches, and Amazon is busy building an ad business to exploit this traffic. This change to Google Shopping seems like a response. Although Google has always been a 'middleman' when it comes to ecommerce (forwarding searches with purchasing intent to other destinations), free product listings may be part of a strategic effort to transform the Shopping Tab into a destination in its own right. 
Bill Ready, head of Google Commerce, wants Shopping to evolve to be a place where consumers can find products from anywhere, whether they are sold by large or small merchants. A search for shoes could return listings from Nike or a neighbourhood shoe shop.
A long-term plan 
This offer is part of Google's ongoing ecommerce strategy, focused on its Surfaces program and Merchant Center (MC). Google first launched its new way for customers to explore products on mobile with Surfaces Across Google in clothing and accessories categories.
Google has now expanded its Merchant Center "Surfaces" program to include the Shopping tab. As a result, anyone opted into the Surfaces Across Google program in their MC will be eligible for free Shopping clicks.
For retailers, this change means free exposure to millions of potential customers. 
For shoppers, it means more visibility of more products from more stores.
Increased traffic from shoppers and more listings from retailers makes this a win-win for Google.
Are free product listings on Google Shopping a big deal?
This offer likely won't change things very much, particularly in the short-term. Long-term trends are harder to identify, but there is little reason to think that this upends the Google Shopping paradigm. Rather, it just gives ecommerce markets one more option when it comes to Google Shopping, and increases the accessibility of the platform. 
What will be the impact on Google Shopping?
It makes sense for Google to offer these clicks for free if you assume:
Free clicks are low volume 
Shopping Tab engagement is inherently valuable to Google 
Budgets will still be spent — just more fully utilised on the SERP.
There really shouldn't be impact on Shopping ads campaigns, even if the click share of the Shopping Tab is high — which is unlikely. No urgent action is really needed, you just need to opt in to get your free clicks. There is time to observe what is happening and then share what you find.
What are the preliminary results?
Since the launch of free listings, Google has recorded an increase in both clicks on the Shopping Tab and a lift in impressions on the Shopping Tab.
Clicks on Shopping Tab: 70% lift
Impressions on the Shopping Tab: 130%
This aligns with our predictions. It also supports the idea that longer-term, this shift will increase competition on Google Shopping and boost the platform's relevance in ecommerce. 
Increased competition over time 
Free listings are likely to increase Merchant Center adoption by brands. This might start with brands solely looking for free clicks. However, once on the platform, some of those brands will start paid campaigns. 
Ecommerce competition was always going to increase. The speculative question is whether or not access to free listings will result in brands engaging in paid advertising on Google that otherwise would not have done so. Ultimately, that is an impossible question to answer. But free listings, and the Surfaces programme more generally, are part of Google's strategy to expand their ecommerce importance. It seems wise to speculate that free listings will lead to increased competition on Google Shopping overtime. 
'Surfaces' might be more important than just free Shopping listings
If you want to look at long-term 'sea-changes', the entire 'Surfaces' program is a bigger deal than free listings within the Google Shopping Tab. Although consumers treat Google like an 'objective' information repository, as a marketer you know that it's more complicated than that. Google is an ads platform, a marketing tool, and communication channel for brands. What individuals see when they type in a search query isn't always the same — regardless of sponsored content. 
Surfaces represents one more step by Google to blur the line between 'search engine' and ecommerce platform. By 'surfacing' product listings within Google Search, Shopping, and Images — it's simply become more important for retailers to think about Google as an avenue for delivering product listings, as well as informational content. 
The biggest potential change comes down to how the public views Google. If people start to think of Google differently, it may dramatically change how they interact with it. There isn't a clear answer here, but it is clear that you should be using the Surfaces program in the meantime.  
4 things that will let you benefit from change 
As we've said, there isn't a lot to do right away. Opt into Surfaces Across Google and start taking advantage of free clicks. Then, just watch and wait. However, there are a few things worth trying to take full advantage of this new offering.
1. Get your entire product catalogue uploaded
Free listings means there is no need to prioritise which products go onto Google Shopping. Or rather, you target a selection of your catalogue at biddable listings and additionally target the remainder of your catalogue at the free surfaces. You still need to strategically think about bidding, but you might as well get all your listings online. That will also help you gather data about volumes for free clicks. 
2. Optimise your product listings
Applying SEO scrutiny to your Google Shopping product listings has always been important to CTR and listing for relevant search queries. However, more listings, and the possibility for organic (non-paid) listings, adds to the importance. Go back over your listings (product descriptions, landing pages and schema markups) and make sure they include critical keywords and as much detail as possible. 
3. Optimise your bids
Although you aren't competing against free product listings for advertising space, you are competing against them for conversions. It's also likely that free product listings will increase Merchant Center adoption, leading to increased competition for ad-buys long-term. Both of these outcomes mean that it is all the more important to optimise your bidding strategy.   
Product-level bidding has always been the key to maximising the effectiveness and efficiency of your paid Shopping campaigns. That means picking the right bid automation tools and providing them with essential strategic information. If you want to get into the details, get in touch.
The diagnosis: watch and wait
Although this is a big change as far as Google is concerned, it really doesn't impact the fundamentals of Shopping PPC on Google. We should, however, recognise that this will give small businesses and advertisers access to free traffic they didn't have before. And potentially giving Google a global-to-local advantage over Amazon as a consequence.
It is a smart marketing move from Google as it manages to cover three objectives:
Provide a counter to Amazon ecommerce dominance
Raise awareness for its Shopping offering to a potentially underserved audience
Provide an upsell path for retailers/brands to get used to Google Merchant Center and eventually move to paid advertising. 
The impact of the change at this stage is more PR than actual and we shouldn't drop everything or make any major efforts to measure its impact. Most importantly, we should definitely avoid any temptation to hype the free traffic possibilities. Let's see how this one pans out.