Subscribe to join thousands of other ecommerce experts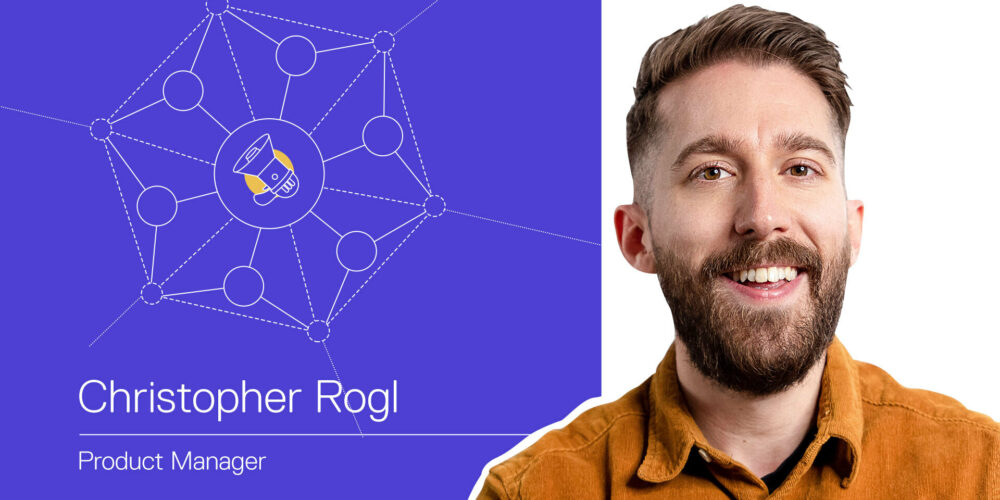 On November 2, 2021, Google announced the rollout of Performance Max Campaigns (PMax Campaigns) to all advertisers. Performance Max Campaigns is Google's latest Smart Campaign type. It is going to replace both Local Campaigns as well as Smart Shopping Campaigns some time next year.  In particular, PMax Campaigns will allow advertisers to automatically serve ads on YouTube, Search, Discover, Gmail, Maps as well as the Google Display network. A particularly interesting topic for retailers: Performance Max vs Smart Shopping.
Here is what we will talk about:
This is part 1 of a two part series. For more advanced information on how to successfully setup your Performance Max campaigns, check out part 2: Performance Max campaigns: Successful strategies for online retail
---
Update on Performance Max vs Smart Shopping [January 2022]:
On January 27, 2022 Google announced that they will automatically upgrade Smart Shopping and Local campaigns to Performance Max. What you need to know: 
You can still use existing Smart Shopping and Local campaigns until the upgrade to Performance Max is concluded. The automatic upgrade process to Performance Max will take place from July through September 2022:
Smart Shopping campaigns:

automatic

upgrade to Performance Max from July through September 

Local campaigns:

automatic upgrade to Performance Max from August through September
Before the automatic upgrade phase starts, advertisers can already upgrade their campaigns manually with a so called "one-click" tool in Google Ads. This will be possible starting in April (for Smart Shopping campaigns) and June 2022 (for Local campaigns). 
---
A pleasant surprise? Performance Max vs Smart Shopping
For many retailers who just got used to working with Smart Shopping this might have come as a surprise. Especially as the change is significant enough that it calls for a re-evaluation of ad strategies.
If you too are surprised by the announcement and now curious to learn more – read on. There is more to the topic than just Performance Max vs Smart Shopping.
You have never heard of Performance Max Campaigns? Don't worry. I will explain to you Performance Max Campaigns, their perks and disadvantages and who will benefit most from this new campaign type. I will also cover the topic of Performance Max vs Smart Shopping. However, I will not go through the actual setup of a PMax Campaign. Instead you can check out this excellent setup description here.
So, let's start with a closer look into Performance Max Campaigns to better understand what it is all about.
What are Performance Max Campaigns?
According to Google, Performance Max Campaigns "allow you to promote your products or services across the Google Network by creating one easy-to-manage campaign". This already suggests that the new campaign type will be a new "one-size fits all" approach to advertising. On the one hand, it will allow advertisers to reach large audiences more easily. On the other hand, it clearly reduces the effort for setups and campaign maintenance to a bare minimum. Merchants will probably also see an influx of additional traffic as PMax covers the entire Google network (search and display).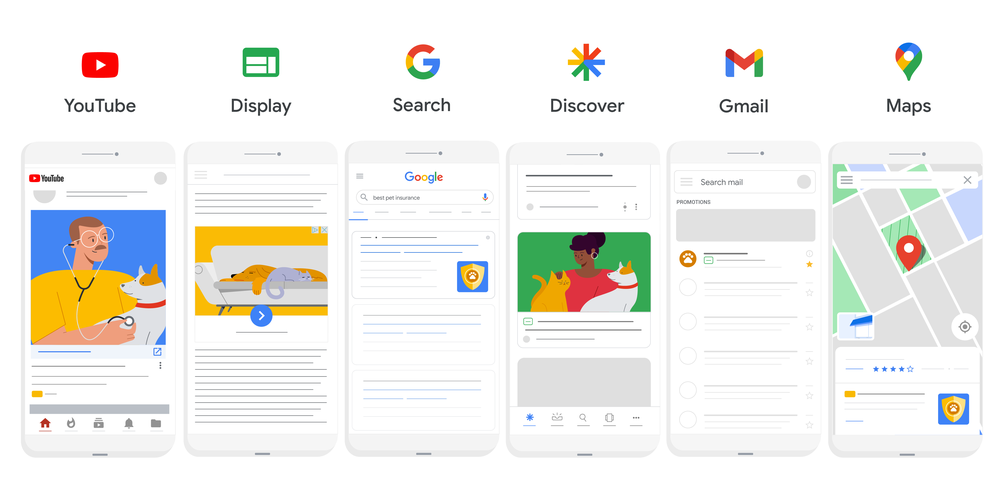 Limitations of Performance Max Campaigns
However, advertisers can expect certain drawbacks – even though we have yet to see which exactly. It looks like it will reduce possibilities to customise, monitor and steer campaigns based on individual goals and preferences. For example, it will be impossible to factor in margin data, stock information, seasonal information or other information on the item level. A no-go for many advertisers.
Performance Max vs Smart Shopping: What is the difference?
Many might have expected Smart Shopping Campaigns to be around for longer. Or they might have even expected an expansion of the campaign type. So, what are the differences between Smart Shopping Campaigns and PMax Campaigns and how significant are they?
What we currently know is that there are two main differences between Performance Max and Smart Shopping Campaigns:
This new format covers more campaign types: Performance Max Campaigns feature a broad range of different ad formats. This includes Display Ads, Text Ads, Shopping Ads etc. If you want to promote your offer across several channels in various forms, PMax could be for you.
Asset groups are the center of all activities and will replace ad and product groups: An "asset group" is a combination of various assets. It features text, images, logos, links to YouTube videos and more. Asset groups represent a certain "theme" or audience. They also connect to a particular "listing group" which represents a certain group of items. These listing groups can be based on single item IDs or brand, category, custom labels etc.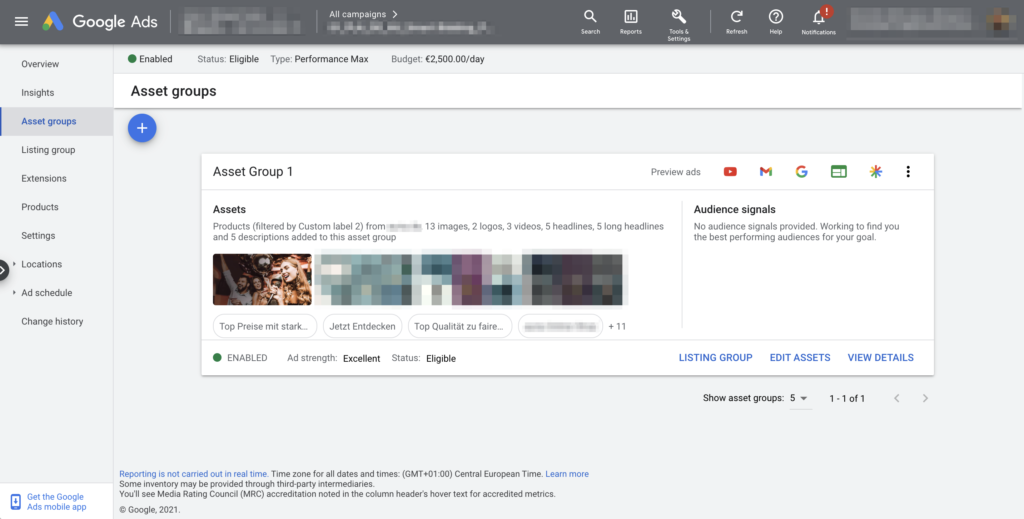 What's the impact of Performance Max on Smart Shopping campaigns?
The main impact will be:
Smart Shopping Campaigns and Local Campaigns will be replaced
You will be able to reach more audiences with one campaign type
Advertisers will need to find new ways to improve ecommerce performance
Regular campaign types (i.e. standard Shopping campaigns) will most likely no longer serve once Performance Max Campaigns become active. What does "most likely" mean here? Google confirmed that Standard Shopping will remain "for the foreseeable future".  However, according to Google, Performance Max will show if it drives better performance than existing campaigns. Since it is Google's new campaign type you can expect that it will be triggered for most queries. For Search campaigns, there will be an exemption: keyword-driven campaigns will take priority. Exact keywords will for now have higher priority and Google will serve ads from this campaign rather than from PMax.
Are PMax Campaigns right for me?
The decision for or against Performance Max Campaigns depends on your requirements:
ease of maintenance
control and customisation
transparency and insights
On the one hand, Performance Max Campaigns combine different ad formats.  This helps you achieve greater reach with minimum effort. On the other hand, PMax limits control and transparency. Even more than what we already saw with Smart Shopping campaigns. With PMax your campaigns will most likely become an even bigger "black box". Advertisers will therefore have to choose once again: control and transparency vs greater ease of operation and outreach.
With PMax, it looks like advertisers will neither have the possibility to set goals per channel nor to know how the individual channels are performing.
To sum it up: 
Transparency is important to you? You like using granular campaigns structures? Then PMax Campaigns will most likely not be the best option for you. 
If transparency is NOT your top goal and you wish your ads to appear on multiple channels with minimum effort due to e.g. scarce resources: You could give PMax a try.
We will see whether or not Performance Max Campaigns are a particularly great fit for smaller or bigger corporations. In the end, it will depend mostly on the factors mentioned above. No matter the size of your company: This new campaign type requires some rethinking about how you manage ad campaigns and resources.
What should I do now?
Here are our top recommendations on how to tackle the topic of Performance Max Campaigns: 
Rethink custom labels
Advertisers will have to consider that with Performance Max Campaigns, the use of custom labels will likely reap less success than in the past. Most retailers we work with currently have a campaign structure based on custom labels. This represents margin data, stock, seasonal information etc. Asset groups, however, are not intended to encourage product-based optimisation. You now can only apply custom labels to the whole asset group (instead of single products). This might actually do more harm than good and leave little room for bringing in this business critical information.
Evaluate reporting possibilities
The lack of reporting and optimisation options are another thing to consider. The consolidation of various campaign types into one means less customisation possibilities for the individual channels and fewer insights. Retailers will probably have to move on to different measures to optimise digital ad campaigns and arrange campaign management workflows.
Go beyond paid search
We also advise you to think beyond paid search. Start considering the following factors in strategic planning:
Optimise creatives: How can I create visually appealing assets for PMax Campaigns?
Core performance metric: ROAS vs Basket Margin vs CLV?
Price Competitiveness: How attractive are my prices?
Client profiles and audiences: How does the performance of target audiences differ?
Buyer intent and customer journey: What do people buy?
Assortment strategy: How do I forecast demand and optimise stock rotation?
These factors have a significant impact on ecommerce success as a whole.
Strategies for retailers
My colleague Mike Ryan dives deeper into the implications of Perfomance Max campaigns on online retailers and provides a hands-on framework to improve the setup of said campaigns. You can find his article here: Performance Max campaigns: Successful strategies for online retail 
Our conclusion on Performance Max vs Smart Shopping
The question remains why Google is moving in this direction. One reason might be that Google Ads management over time has become more and more complex. To encourage adoption and facilitate campaign management for users new to Google Ads, the introduction of Performance Max Campaigns is for sure a good move. It will help advertisers reach every channel with little effort, while the increase in adoption will help Google strengthen their position against big players like Amazon. 
It is definitely an interesting move and we are looking forward to new information about this particular campaign type. For now, the first reactions to the feature are mixed. We are curious to learn which impact the new campaign type will really have on performance. We will keep you updated.
Of course, if you want to test this new feature, we are more than happy to assist.
And one last tip for you!
If you like to dig even deeper into the topic make sure to check-out our free webinar where we talk about Performance Max and its consequences for online retailers.