Subscribe to join thousands of other ecommerce experts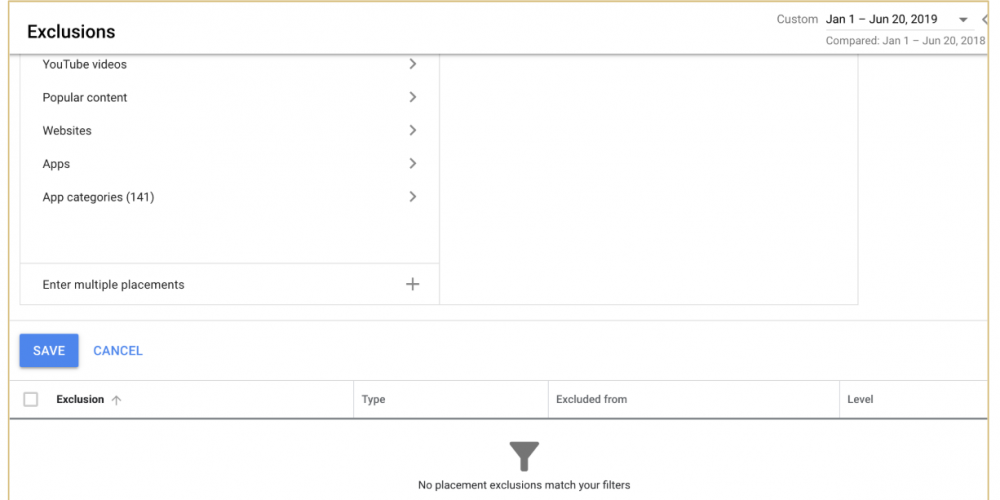 Attention: Smart Shopping campaigns are being sunset by Google. They are replaced by Performance Max campaigns in September 2022. To find out more about what will change for you as an online retailer, check out our dedicated PMax article: Performance Max campaigns: Successful strategies for online retail
Smart Shopping is a seemingly omnipresent topic in the PPC world these days and there's been quite a few ongoing discussions related to the campaign format's lack of transparency and reporting options. The relatively new campaign type aims to automatically deliver Shopping ads across networks (Search, Display, YouTube, Gmail) and combines standard Shopping with display remarketing campaigns. Until recently it wasn't really possible to get any insights into where ads were actually shown or to whom. Lack of data insight has been a legitimate reason for many PPClers to doubt the new format's effectiveness and value – you just have to trust Google's algorithm. We like data, we like analyzing it – and we like being able to react to it by adjusting settings or adapting the overall strategy if necessary. 

Smart Shopping placements reports with a little trick
Recently, our industry colleague Kirk Williams discovered that you can, in fact, get insights into Smart Shopping placements via Google Ads reports, and Martin Röttgerding followed up with his own insights, noting a relatively low share of impressions for display placements within Smart Shopping campaigns.

You can access placement reports in your Google Ads account via Reports > predefined reports (dimensions) > display/video > automatic placements (group) and then selecting your Smart Shopping campaign(s).

Note on placement exclusions: like Kirk stated, placement exclusions are still not possible on campaign level. You can select placements to exclude, but once you click save, you get an error message (there's a lengthy discussion on #ppchat regarding this topic, too). You can use a workaround on account level.

What we found: variations across verticals, better ROAS for display
Curious and spurred by our industry colleagues' findings, we decided to investigate this reporting option for our own clients, some of whom are currently testing Smart Shopping campaigns. We looked at six cases from various verticals over a 30-day period to get a feeling for how display placements would do in comparison with Shopping.
| | | | | | |
| --- | --- | --- | --- | --- | --- |
| | Impressions | Clicks | Cost | Conversions | Conv. Value |
| Case 1 | 15.96% | 12.58% | 18.22% | 9.41% | 21.89% |
| Case 2 | 56.07% | 69.29% | 39.69% | 53.83% | 49.54% |
| Case 3 | 22.05% | 34.91% | 24.52% | 25.71% | 31.75% |
| Case 4 | 38.69% | 57.68% | 49.98% | 53.08% | 56.98% |
| Case 5 | 3.67% | 4.66% | 0.92% | 1.71% | 1.49% |
| Case 6 | 30.76% | 26.70% | 23.36% | 22.69% | 24.06% |
As you can see in the table above, metrics seem to vary wildly across cases, with impression share ranging from below 4% to as much as 56% in one case. The importance of display placements on YouTube, mobile apps or web pages seems to be impacted by the merchant vertical, not by the use of Smart Shopping campaigns themselves or the account size. Merchant 4 for example gets a higher share of revenue and traffic from their placements – it is allocated in the fashion industry where they are used more often. Indeed, it seems these placements do not deliver as much traffic volume in verticals with a long conversion path (in our example furniture or agricultural supplies). In both segments the conversion path might be longer. Interesting: based on these numbers it shows that ROAS for those placements tends to be higher than for the Shopping ads within the Smart Shopping campaign.

Side note: We haven't noticed a negative effect on the dynamic remarketing campaigns yet.

What does this data tell us?
Of course we can't really go far with interpreting this data set. It is just a glimpse into a campaign format that otherwise stays a blackbox to us. Like our peers before us, we don't know if the data is complete, if it's even there on purpose – so please use this reporting option with caution. We can speculate that Google might open placement exclusions on campaign level soon, or give us more transparency in Smart Shopping reporting that will actually allow us to draw serious conclusions. Or it might just be a side effect of them opening up Discovery and YouTube for "regular" Shopping ads (this option can be deactivated, see screenshot below). What we do know is that we'll definitely keep a close eye on this in the near future and report back if we notice anything new.