Subscribe to join thousands of other ecommerce experts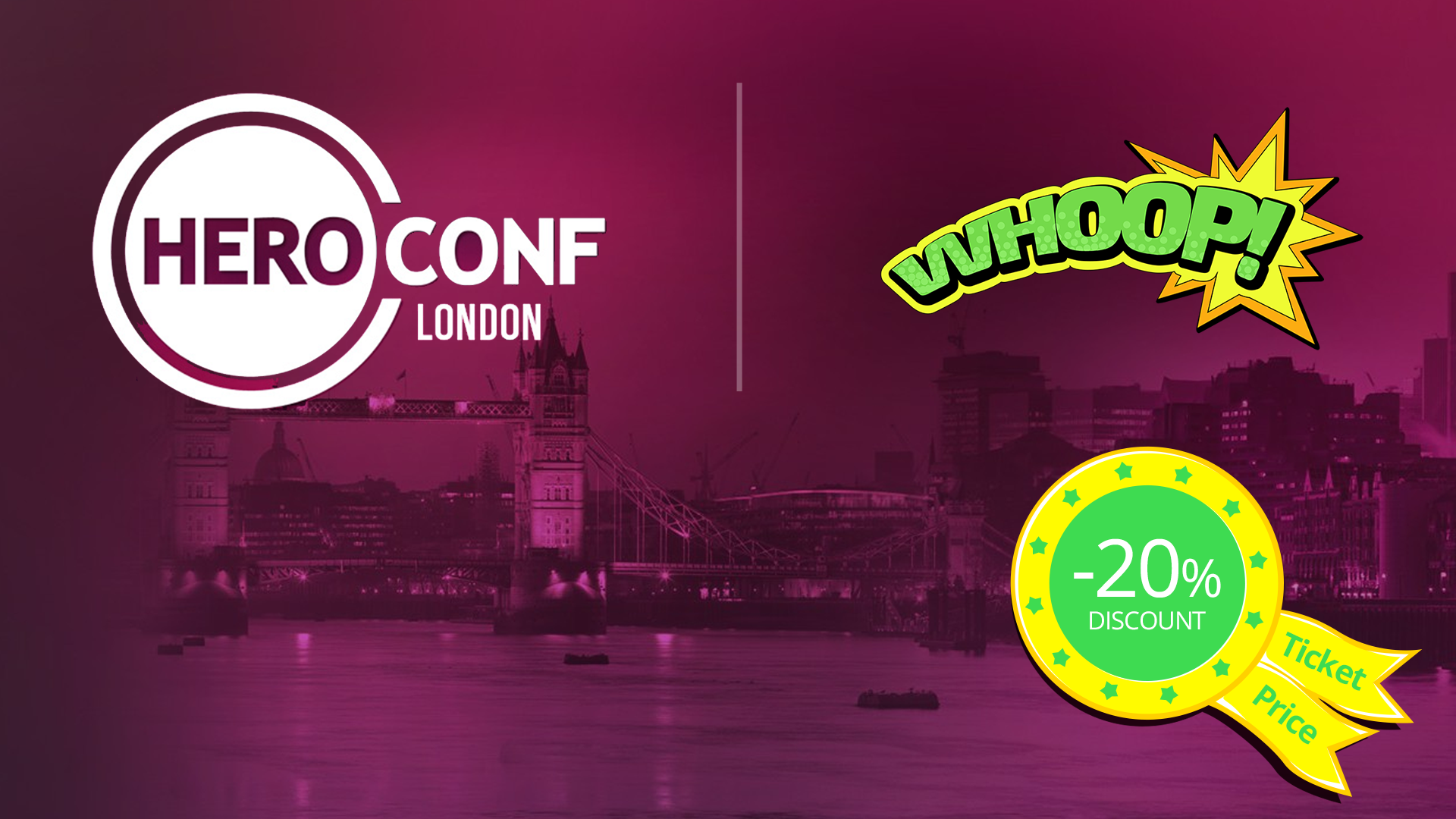 We are looking forward to the Hero Conf 2015 in London. And no, we won't use the saying "London calling" right now (BTW: The Clash is a great band).
Instead we can offer you a 20% discount on all Hero Conf 2015 tickets.
The Hero Conf 2015 starts at October the 28 and will end at 30th October. 3 Days of networking, 40 speakers and 45 sessions are waiting for you.
And that's how you get it (it's easy):
1. Register to our newsletter
2. Confirm your subscription (we use double opt-in)
3. You get the voucher in our final welcome mail or if you go back to this posting
We are really excited because all of the top-notch PPC-people from all over the world will join this event: Larry Kim, Kirk Williams aka "PPCKirk" or our friend and former Google evangelist Frederick Vallaeys and many more.
If you want to meet us in person, just drop us a line: Whoop!@HeroConf 2015
But now grab your discount!
Here it is: 20% discount for the upcoming Hero Conf 2015 in London
…and maybe you want to meet us: just drop us a line!
Update:  Sorry, voucher expired 🙁 But stay tuned and follow us to grab the next one!