Subscribe to join thousands of other ecommerce experts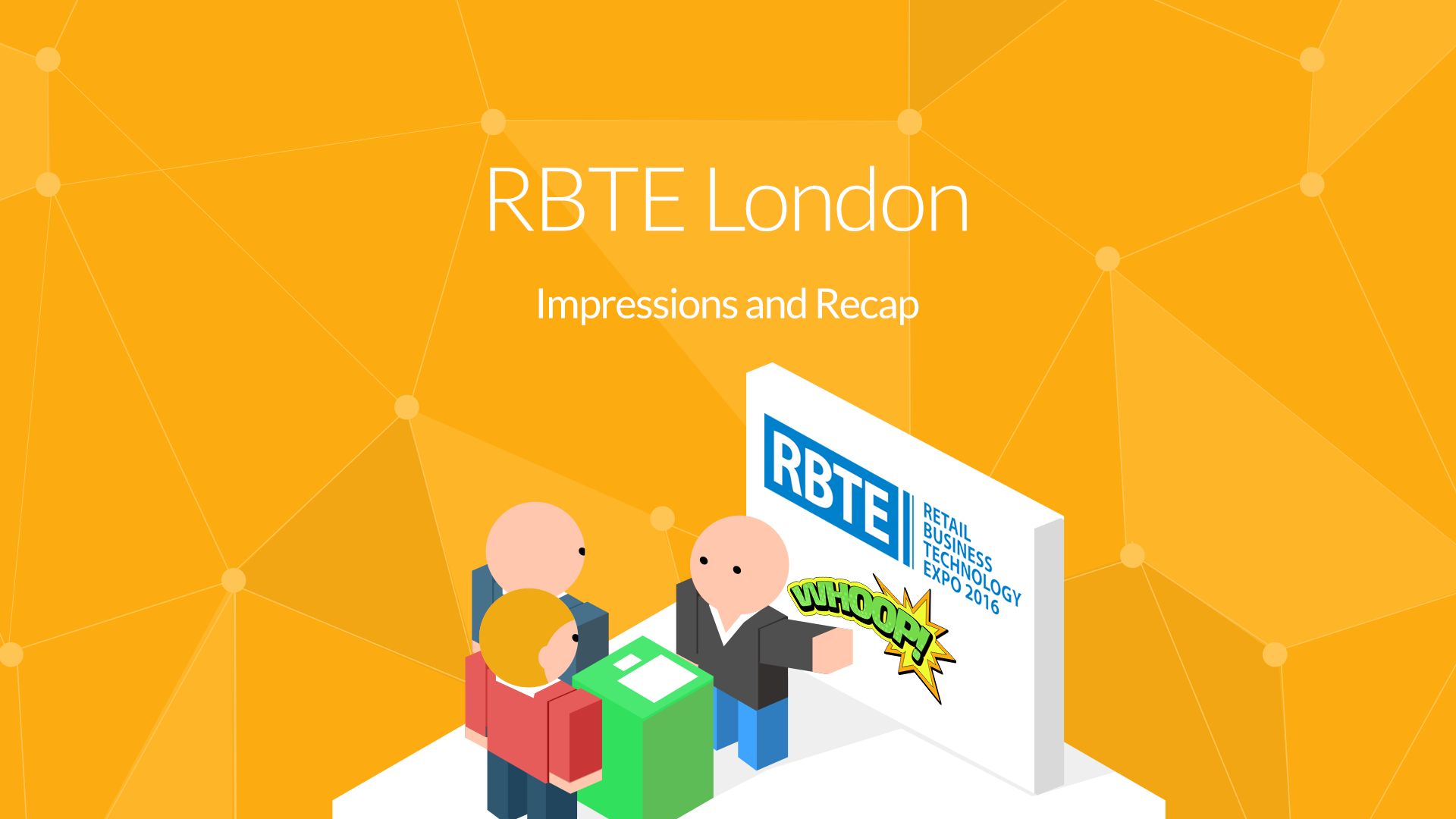 Think of an exhibition, where every technology provider you need for the retail business is there: From payments and security to ecommerce and logistics – that's the Retail Business Technology Expo, wich took place on 9th and 10th March in London. In the halls of the Olympia London over 350 exhibitors showed the newest technologies and developments in the field of retail technology to over 16.000 visitors. Additionally, over 190 speakers shared their insights about the retail business.
We had the stand 296 and like always we were equipped with tasty CakePops.
Hello from the @rbtexpo in #London Get a delicious CakePop at stand 296 🙂 #RBTE2016 pic.twitter.com/OfnCz5u7d2

— Whoop! (@whoop_app) March 9, 2016
  As you can see, we were not the only exhibitor 😉  
What a view 🙂 #RBTE2016 pic.twitter.com/5oSSmh1pi0 — Whoop! (@whoop_app) March 9, 2016
In four halls you could gain the latest knowledge in the whole range of the retail industry.
Jamie Peach, Head of SEO at House of Fraser, talked about "scaling and winning the long tail of natural search in retail."
Jamie Peach from @houseoffraser about the changes of the SERP @jamiepeach #RBTE2016 pic.twitter.com/ApwTeOOx2G

— Whoop! (@whoop_app) March 9, 2016
 

Laura Brown of IBM Marketing Cloud told us five trends in Online Marketing in 2016:
Customer acquisition on Social Networks
Using smart and powerful ads through retargeting
Marketing Automation
Videos as a source for great content and more revenue
And busting the myth of a marketing suite – there is not "the" one platform for all challenges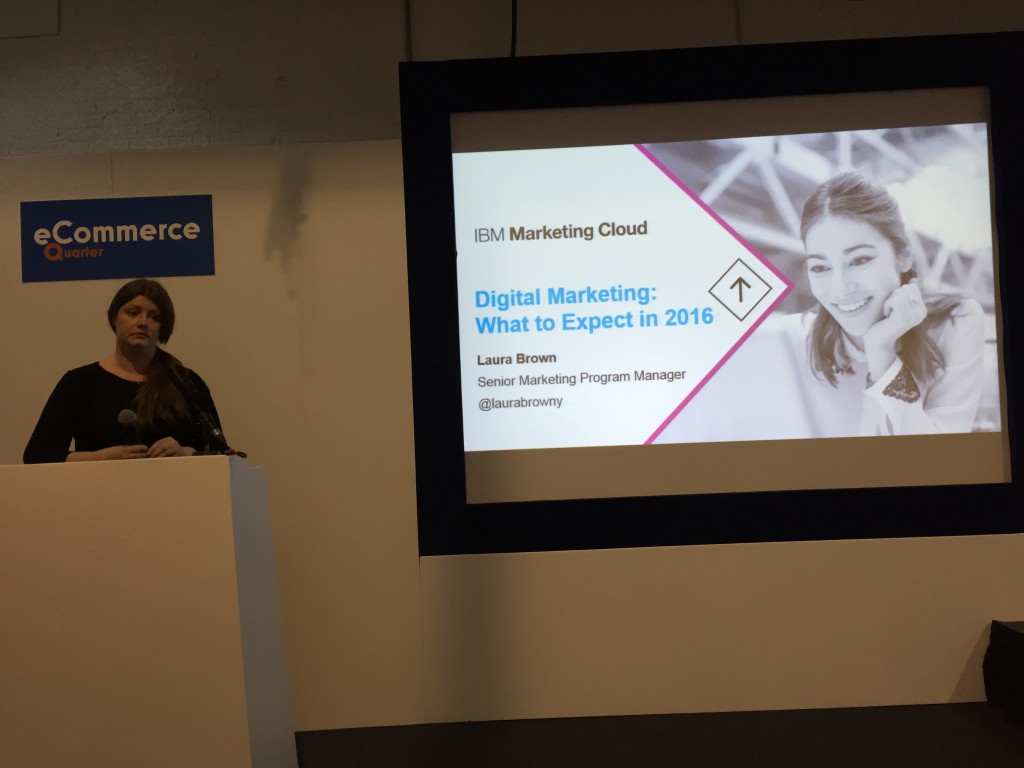 And she told us another thing to watch out for:  
"Google Shopping is something you should definitely have an eye on." @LauraBrowny from IBM Marketing Cloud @Silverpop #RBTE2016 — Whoop! (@whoop_app) March 9, 2016
Gareth Powell, Head of Web Analytics at the JD Williams Group, spoke about the new oil of the retail world: customer data.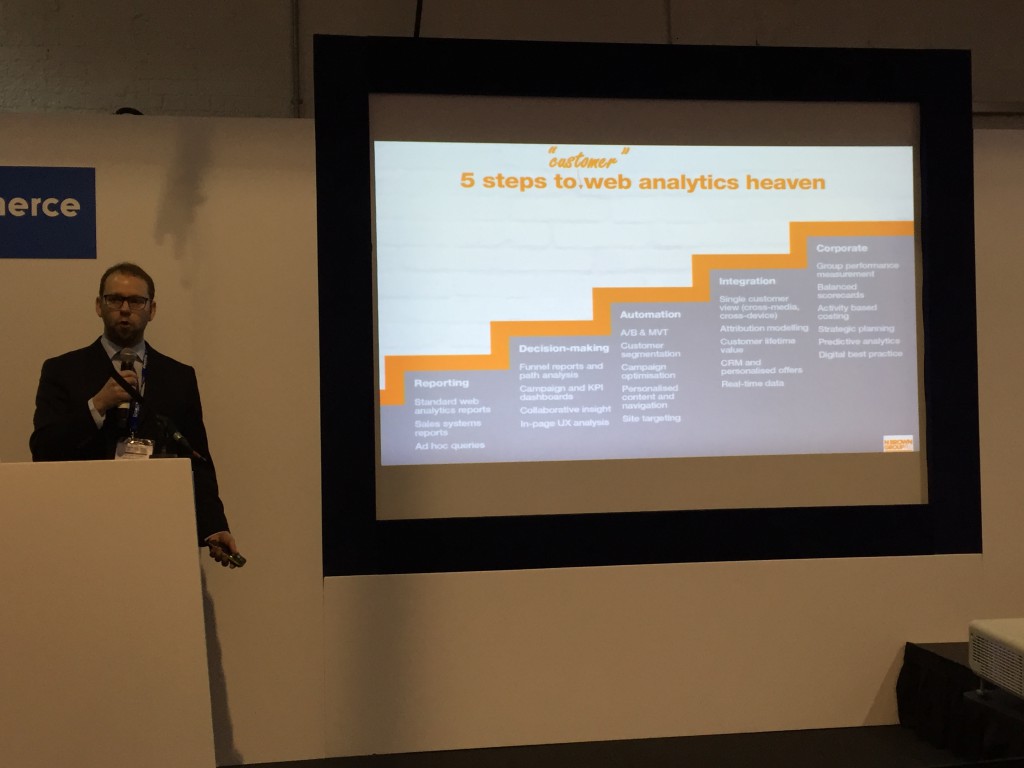 The goal of every online retailer is to build a profitable company. James Matthews of Ocado told us how to do that.
Profitability in #ecommerce: With product & service differentiation or scale & cost domination @jxmatthews #RBTE2016 pic.twitter.com/FqYEbAVoN9

— Whoop! (@whoop_app) March 10, 2016


James Hammersley of Good Growth shared 7 steps to becoming a growth organization:  
7 steps to becoming a growth organisation – James Hammersley of Good Growth #RBTE2016 #GrowthHacking #ecommerce #PPC pic.twitter.com/wjGOxamaE8 — Whoop! (@whoop_app) March 10, 2016
What did the visitors say?
Robert is responsible for the Business Development of Usabilla, a software for user feedback. In his words: "It's the coolest you have ever seen." Usabilla is a dutch company and after growing fast in the Netherlands, Robert and his team are now expanding to the UK. At the RBTE they are looking for new business opportunities and as you can see in the picture, things are going pretty well.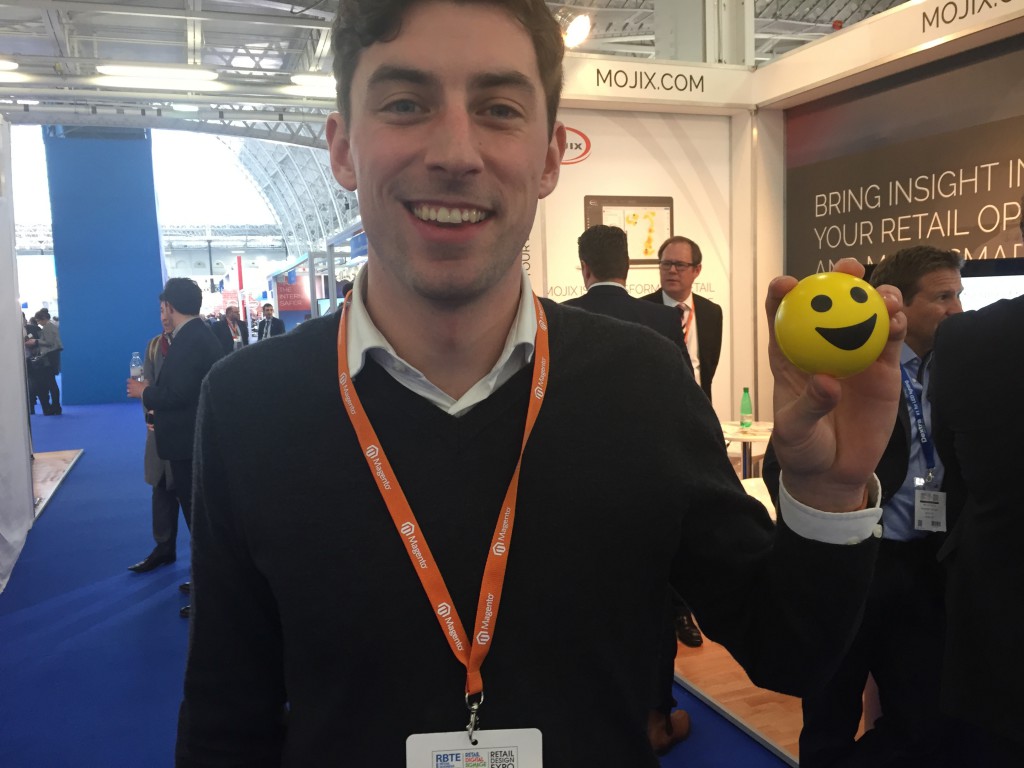 Georgia works as an Account Support Executive at the software company catalyst and is looking for new business partners at the RBTE. Her favorite place at the RBTE is the PayPal Lounge – "It's great that you can charge your phone there."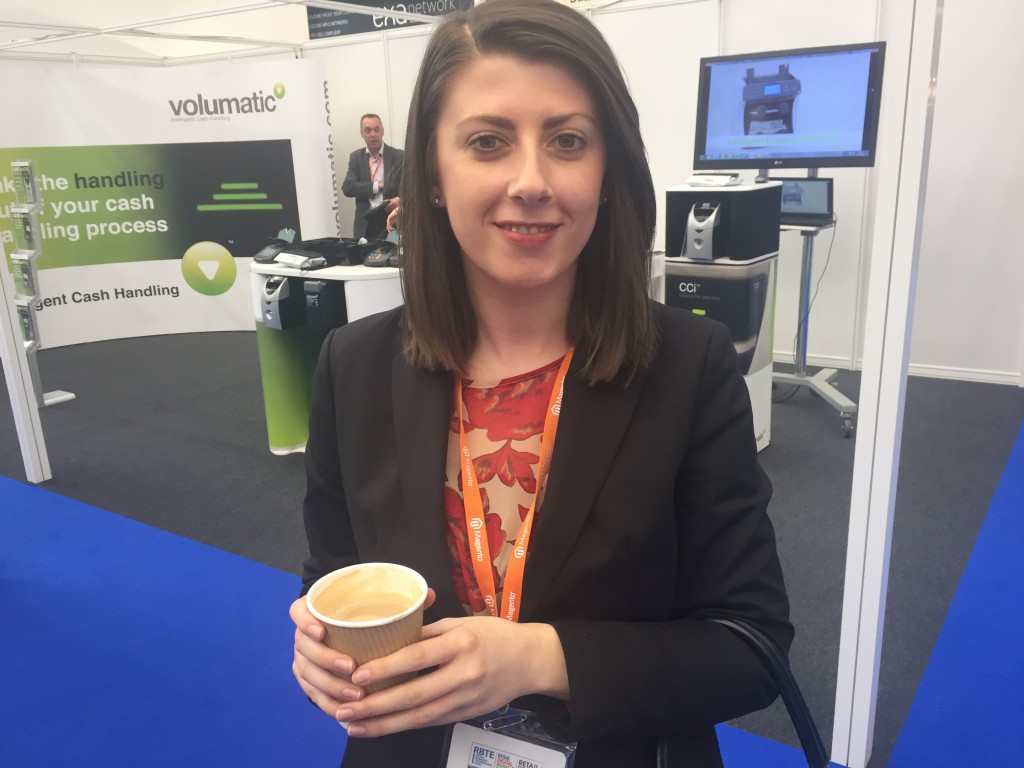 Alessandro came all the way from Italy to the RBTE. He is the CEO and Co-Founder of Wallin, a platform for digital signage. It was his first time at the RBTE and he came to see the latest technologies of the retail industry. "The RBTE is a great event. It's cool that here are so many exhibitors."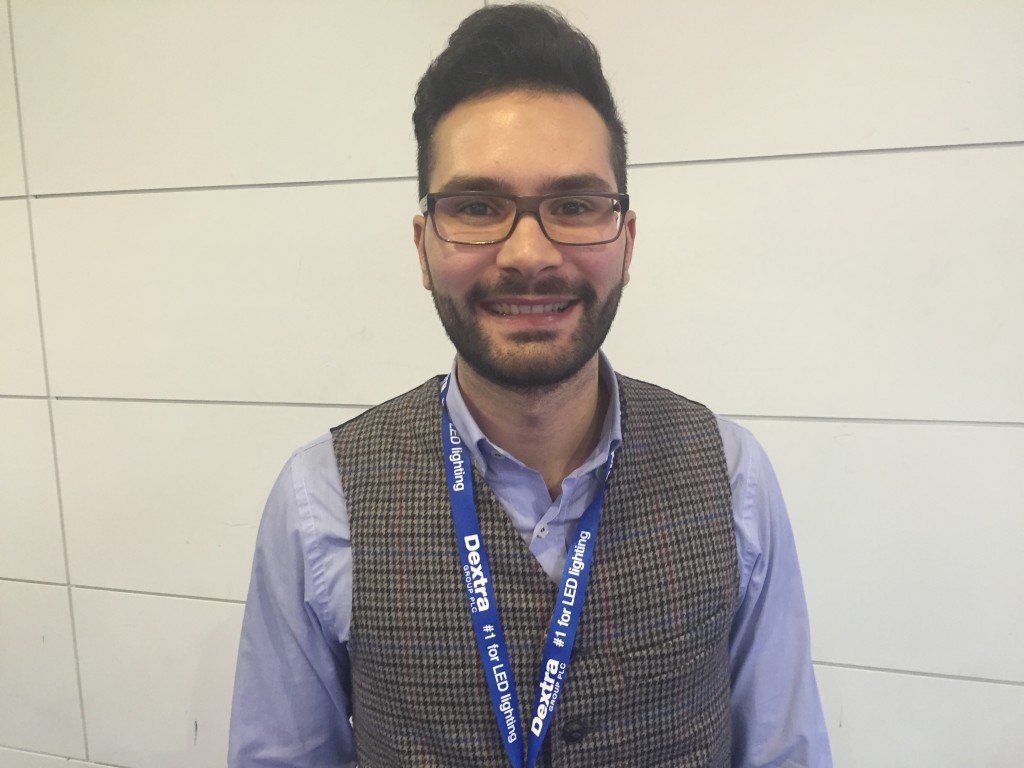 Marta is the Account Executive of Newtrade, a publishing company. It was her third time at the RBTE. She loves, that you can get in touch with big brands very easily.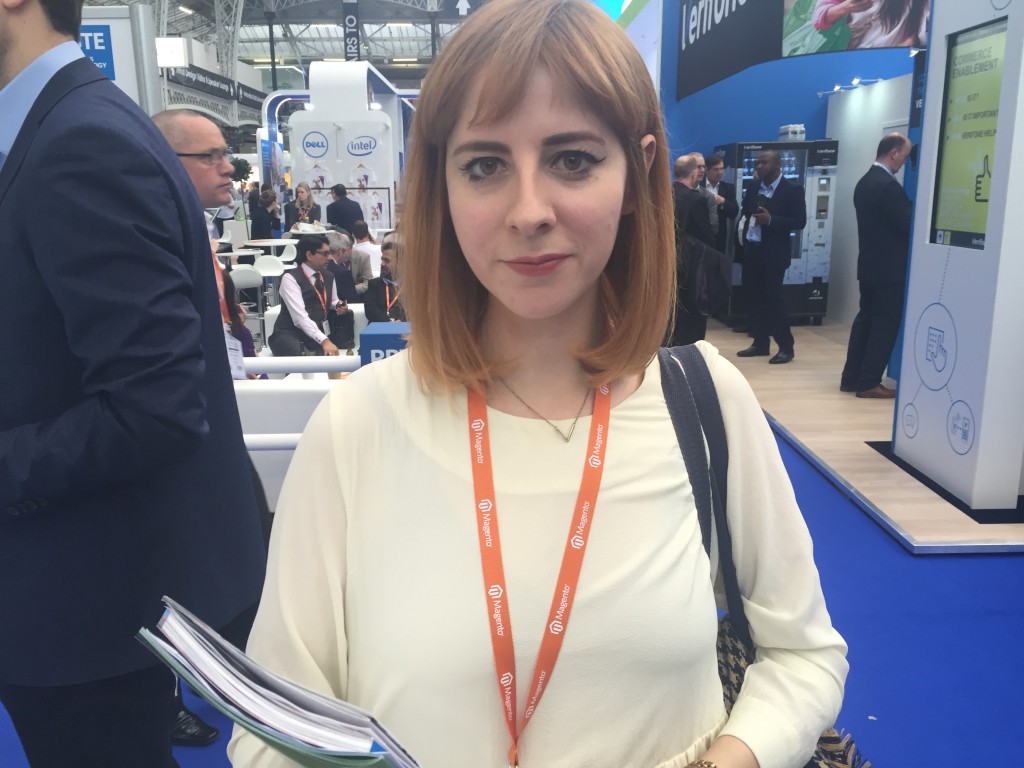 Impressions
We got a great read from James Hammersley of Good Growth. James, if you read this: From now on you will get as many Whoop-CakePops as you want 😉
Got a nice gift for our office library 🙂 @whoop_app #RBTE2016 #ecommerce #GrowthHacking pic.twitter.com/fswwhbap3t

— Armin Mandara (@theMandara) March 10, 2016
 

Also Google stopped by 🙂  
Alex Storey and Mus Jaffery from @google came by to say hello 🙂 #RBTE2016 #google @alexandervoura pic.twitter.com/6eIQ3Fbz8H — Whoop! (@whoop_app) March 10, 2016

The food-supply was awesome.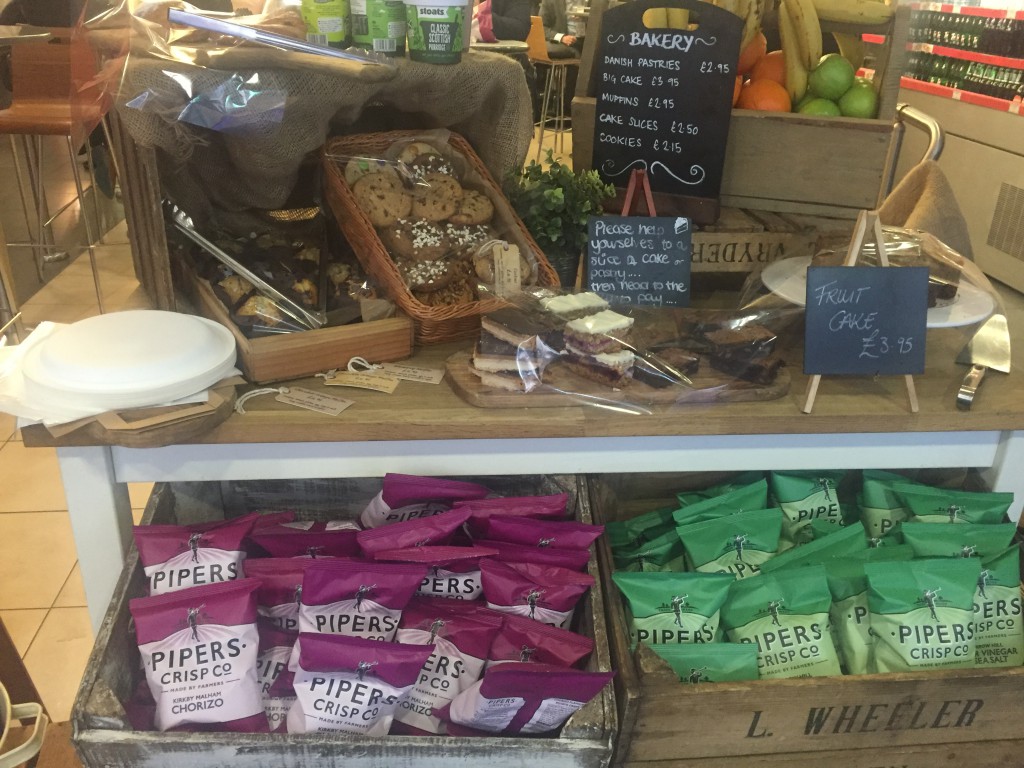 A quick game of table soccer 🙂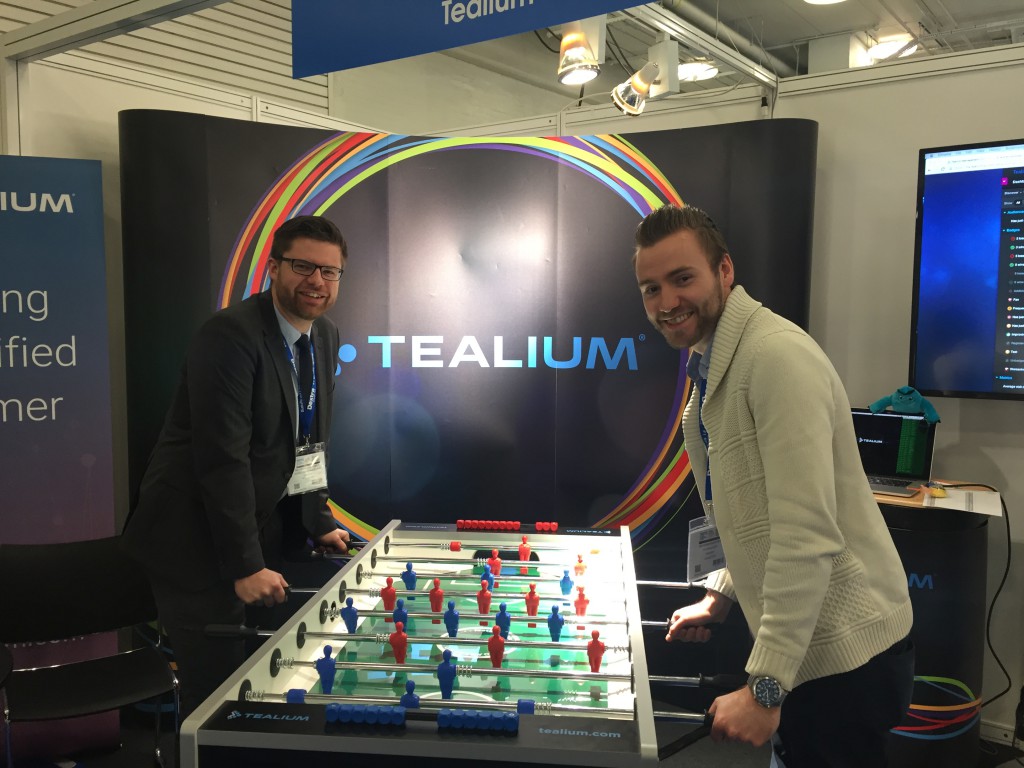 Simultaneously to the RBTE, the Retail Design Expo took place in the same venue.
Conclusion
We had two amazing days at the RBTE. The location was awesome, the event was well organized and the talks and panel discussions were very informative. Even the Hoff is clapping 😉
#RBTE2016 is now closed. Hope you all had an amazing time.
See you next year, April 19-20, Olympia London pic.twitter.com/GUc4yR8zhb

— RBTE (@rbtexpo) March 10, 2016
Follow us or subscribe our newsletter to get more insights and stories about Retail, Ecommerce and Google Shopping!