Subscribe to join thousands of other ecommerce experts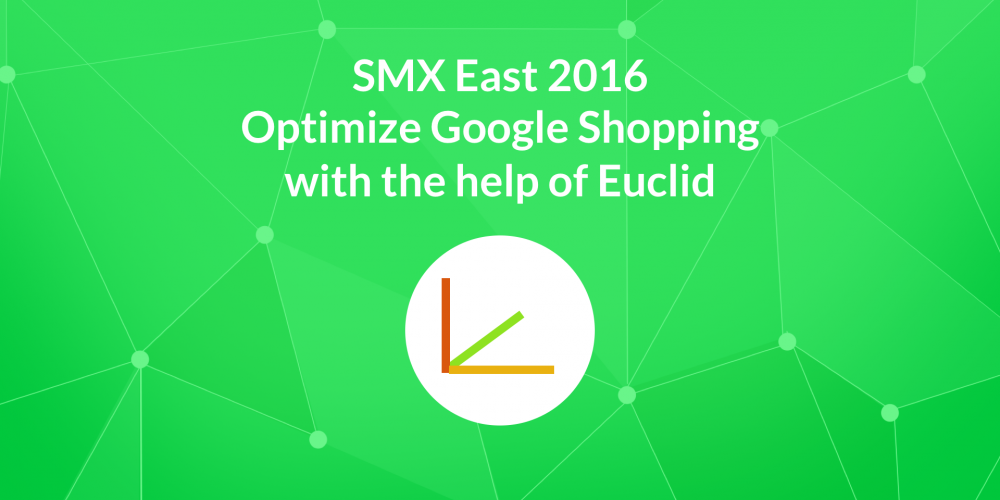 One of the world's largest Search Marketing Conference and Expo is over: The SMX East 2016 took place on September 27-29 in New York. We had a great time and listened to talks from digital marketers from all over the world, like Brad Geddes or Kirk Williams. Just one bad thing: there were not many talks about PLAs and Google Shopping.
proper campaign structure explained by chris. #smx #14a #smxeast pic.twitter.com/AZ54EEp8h4

— Whoop! (@whoop_app) September 27, 2016

We also had a talk (one of the few about Google Shopping) and were surprised by the great crowd. Unfortunately, our hall was quite small and cozy. Many people didn't have the chance to see what the Greek philosopher Euclid has to do with PPC. That's the reason why we want to share our presentation with all of you.
[slideshare id=66707189&doc=smxeast2016-optimizegoogleshoppingwiththehelpofeuclid-161004085751]
Optimizing Google Shopping with Euclid?
Well, Euclid was for sure no ancient PPC ninja. But he was one of the smartest guys on our planet and a pioneer in geometry. He explained complex logical problems and coherences of geometry. This is the reason why we took him as an example to explain some important principles you should consider if you (re)structure your Google Shopping account.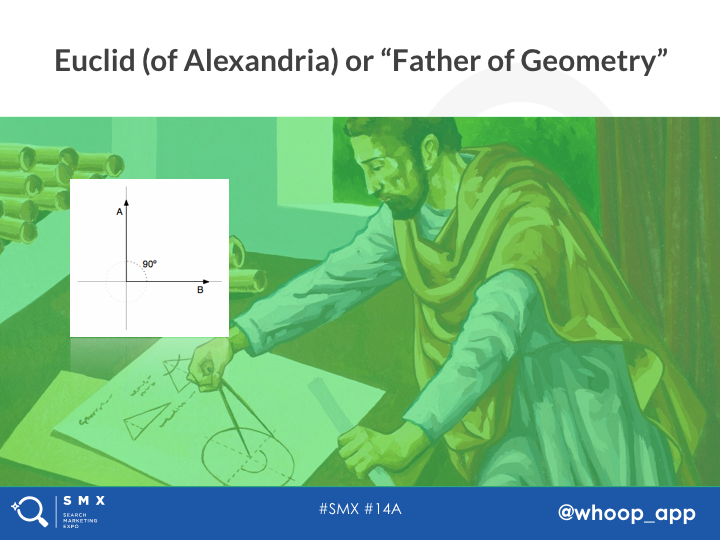 Open the black box Product Listing Ads
For many marketers, Google Shopping is still a black box. We often see accounts where marketers still use one single "all products" group to target the whole assortment with just one bid. If we caught you now with one hand in the cookie jar, you should check out the following presentation. Google Shopping veterans should check this awesome presentation too. Next to problems with product feeds, structuring PLA accounts is another hot topic.
What's inside:
1. Black-Box-Bidding
2. First Dimension (Product Targets)
3. Second Dimension (Devices)
4.Third Dimension (Query Types)
5. Moderate the Google Shopping autopilot
BTW: We added some super-secret-special-slides at the end 🙂  We'll show you how our advanced implementation works and how to choose the right priorities.