Subscribe to join thousands of other ecommerce experts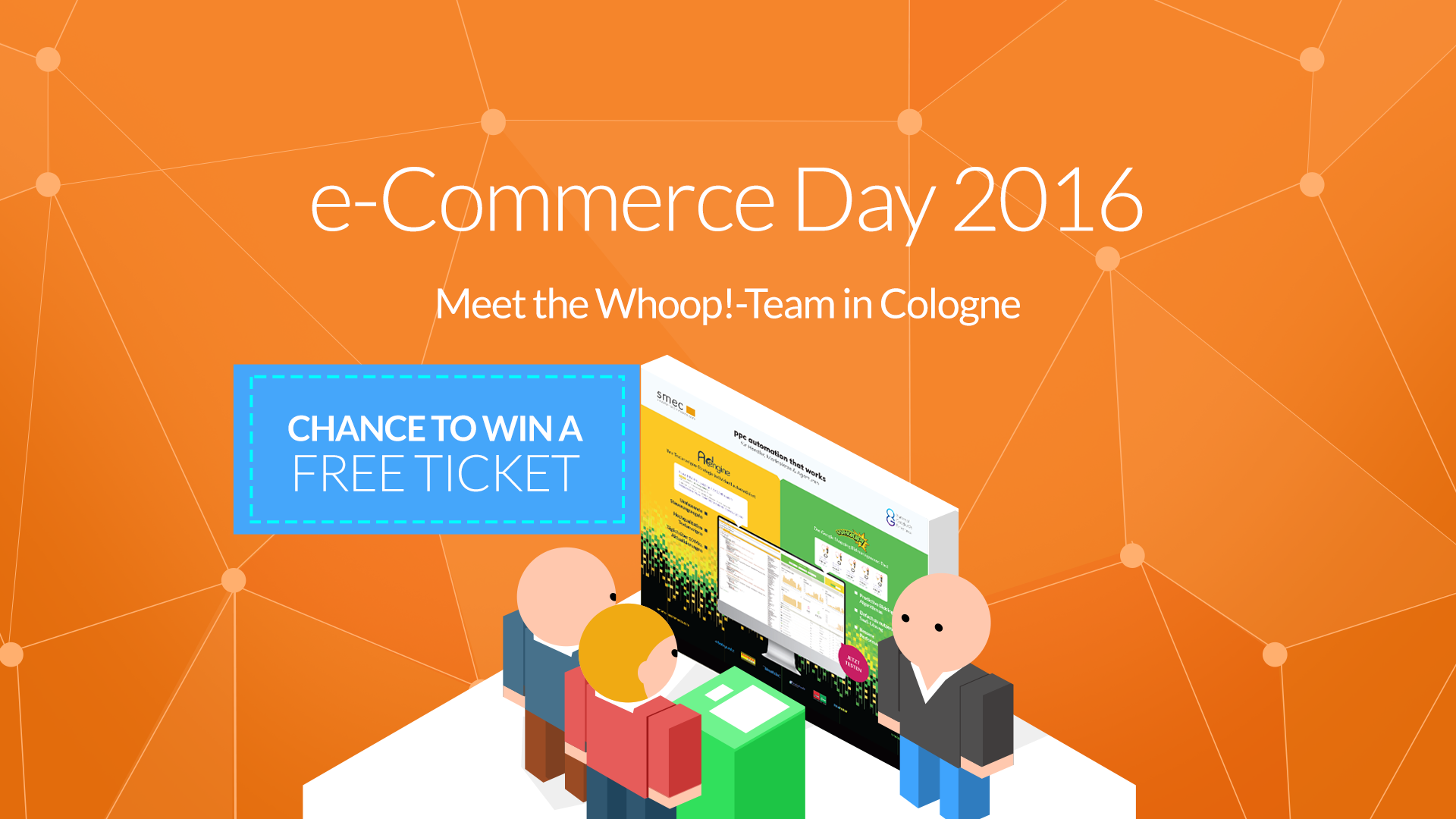 On 29th of April the e-Commerce Day 2016 will take place in Cologne, where you can meet the Whoop!-Team. Find out below how you can win tickets for the event.
Too long, didn't read version:
This years e-Commerce Day will take place on 29th of April 2016 in Cologne
Fill out the form on the bottom of the article to get the chance to win a ticket
Drop us an email at

[email protected]

to arrange an appointment with us
The e-Commerce Day is a great possibility to get to know the key players of the german e-Commerce industry. It is organized by Hitmeister, one of the biggest online shops in Germany. Over 1000 visitors will attend the event, which will take place at the RheinEnergieSTADION, the home stadium of the football club 1. FC Köln.
There will be over 30 talks about the whole range of e-Commerce. The talks include topics like conversion rate optimization, inbound marketing for online shops and big data in small and medium-sized enterprises.
One of our Google Shopping Experts, Christian Scharmüller, will give a talk about how to become a Google Shopping Ninja. Christian will show typical challenges when working with Google Shopping and how to master those challenges. The talk will start at 2:30 pm in lecture room 2.
Over 60 companies will come to the e-Commerce Day as an exhibitor. The exhibitor list includes companies like eBay, Fyndiq and Rakuten. Also we from Whoop! will be there – you can visit as at booth 19. If you want to meet us, write us an email at [email protected].
You should definitely pass by and join us.
Win Tickets
We are giving away free tickets for the e-Commerce Day 2016. Just fill out the form below and we will contact you, if you are one of the winners. All new subscribers are in the draw.
Good luck 🙂
[chimpmate]
Will you join the e-Commerce Day 2016? Just leave a comment!