Subscribe to join thousands of other ecommerce experts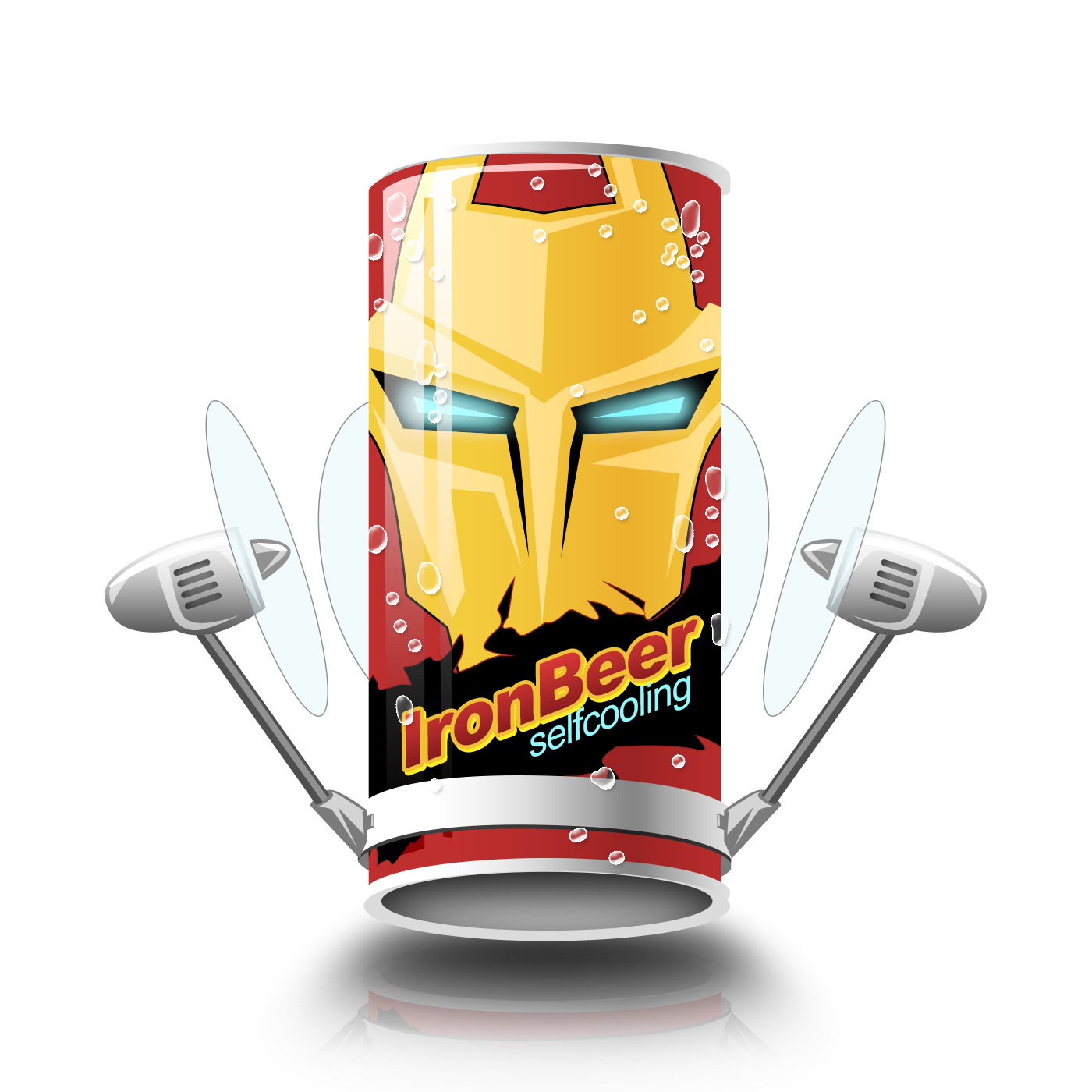 Google Shopping is really awesome and more and more retailers start using it. Google is steadily increasing the number of new features and possibilities. But even experienced users and PPC managers do not know every little secret and feature. We've compiled a list of little helpful "secrets" that can help you improve your performance. And what the heck does Iron Man to do with it?
1. Use at least 3 products per product group to get benchmark CPC, CTR and impression share data
If you create an ad group, Google automatically adds all your products in one main product group called "all products". Afterwards you are able to create subdivisions. If you want to use a structure based on item level be sure to form subdivisions that include at least 3 items or use an advanced structure via ad groups and advanced exclude mechanics.

The secret is that you'll get data and metrics for product groups ONLY if you use product groups containing at least 3 items. Of course there are also some other prerequisites to get benchmark and impression share data. First, your products have to face enough comparable competing products from other advertisers. Second, these products have to appear in enough auctions. And last, it takes benchmark and impression share data some time to appear in your account (about 1-2 days).
So despite not being able to get benchmark data on item ID level you can get near that data on ID level if you make clever use of your product groups.
2. Individual search queries for each of your products with bid-by-item strategy
As you know, Shopping ads are also triggered by search queries, much like text ads, but without the need for keywords. You can take a look at these search queries in the "Dimensions" tab  –>  "View: Search terms". Using a bid-by-item strategy makes it possible to get individual search queries for each of your products. Using this information can help you improve your other text ad based campaigns, feed optimization, optimization of campaign structure or your overall marketing strategy.
This way, you can let the market – the Google users – do the hard keyword research work for you and then use those search terms as keywords for your text ads. If you use a bid-by-item strategy you will get laser-targeted keywords for every product with sufficient clicks and conversions. You can get your hands on this data via AdWords scripts or using the Adwords API.
3. Get even better reports with brand categories and custom labels
You are probably used to looking at your Shopping ad performance via the product groups tab, where you will get the performance data based on the subdivisions of your inventory that you defined when setting up the shopping campaign. For example, if you subdivide your inventory via brands, you will get the performance data aggregated on brand level, losing the opportunity to view performance on category level via the product groups tab.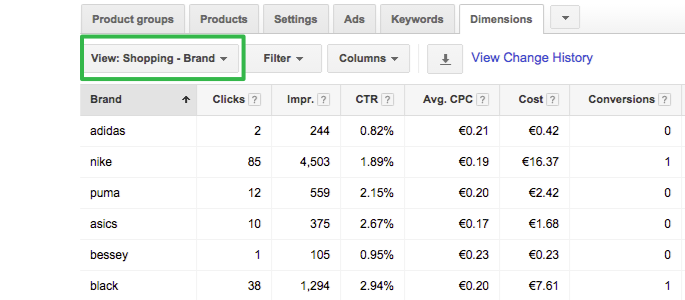 But: Google actually saves all your data on the item ID level. You will find these aggregations via the Dimensions tab –> Shopping and selecting category (the Google product category), product type (your own category) and brand. You are then able to view your shopping data on different aggregation levels and even based on custom labels, as you will see in the next tip.
4. Use custom labels to get more insights into your product inventory
Custom labels in Google Shopping are a great way to filter products you would like to put into a special campaign for certain events or based on augmented data. An example: Summer is coming and you want to promote your seasonal product "Self Chilling Beer Can in Iron Man Design" (Isn't that awesome?) by setting higher bids. You are probably going to use a custom label to distinguish this and other products for your Summer campaign from the rest of your products.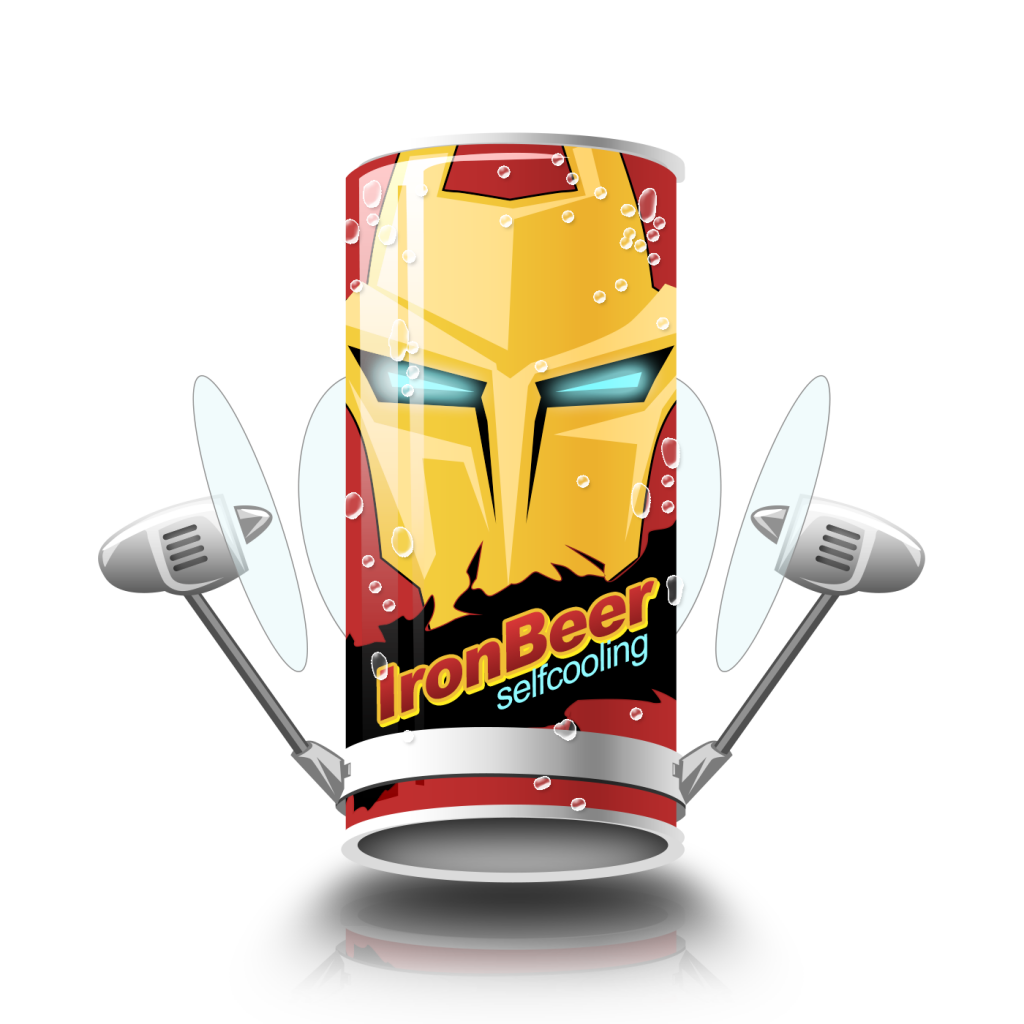 Custom Labels are not only useful for targeting reasons. One – not widely known – big advantage is that the performance of custom labeled products is always saved chronologically. That means the label is recorded at the time of the ad impression. Now you can easily identify how products performed when they were tagged with a specific label.
This gives you even more background information on how to improve your performance. Another example: You can label a product that is currently has the best price in the target country with "Best Price". You are then able to analyze the impact of the label "Best Price" on your product's performance. You will find the report via Dimensions > Shopping > MC-ID (or Channel, StoreID, Channel Exclusivity) where you can add your custom labels as columns to the report. You can also use any other report, add the columns and aggregate it yourself with a spreadsheet, but this usually takes more time and that means less time for drinking your iron man cooled beer 🙂

5. Use Auction Insights
Comparing your own performance with that of your auction competitors is one of the most important things you should do when analyzing your overall performance. By using Auction Insights you are able to compare your performance with other advertisers who are also fighting for ad space for products like yours. Based on this data you can see if you are losing to a competitor and maybe as a result change your strategy, bids and budget.
It's an awesome feature, but Google manages to hide it quite well. You can find it in your AdWords account by clicking on a single campaign, afterwards on "Details" and choosing "Auction Insights" in the dropdown menu.

Conclusion
These little secrets can have a huge impact on your shopping performance and help you find the right bidding strategy. Especially using custom labels for enhancing your insights is more than worth it.
If you have any questions about it feel free to leave a comment below or tweet us!