Google Shopping Product Feed: All Mandatory Attributes at a Glance
Quiz question: How many different attributes can a Google Shopping Feed have? The answer is 46. That's close to  42 which is the ultimate answer to everything. Do you need them all? Definitely not. But for a working Product Feed you need at least 11 of them.
Most of them are NOT mandatory, but you need at least ten attributes for a working Shopping Feed. Don't misunderstand me: Usually, it's better to use more than the mandatory attributes. But you need at LEAST 11. We wrapped these attributes into a SlideShare presentation to make things easier for you.
[slideshare id=64502318&doc=basicattributesslidedeck-v0-160729072935]
What's inside?
First, you'll get an overview and some basics about the Product Feed. It is important to understand why the Product Feed is the "heart" of your Shopping campaigns. Therefore we'll give you also some hints which format you can use and compare them. Each format has individual advantages and disadvantages.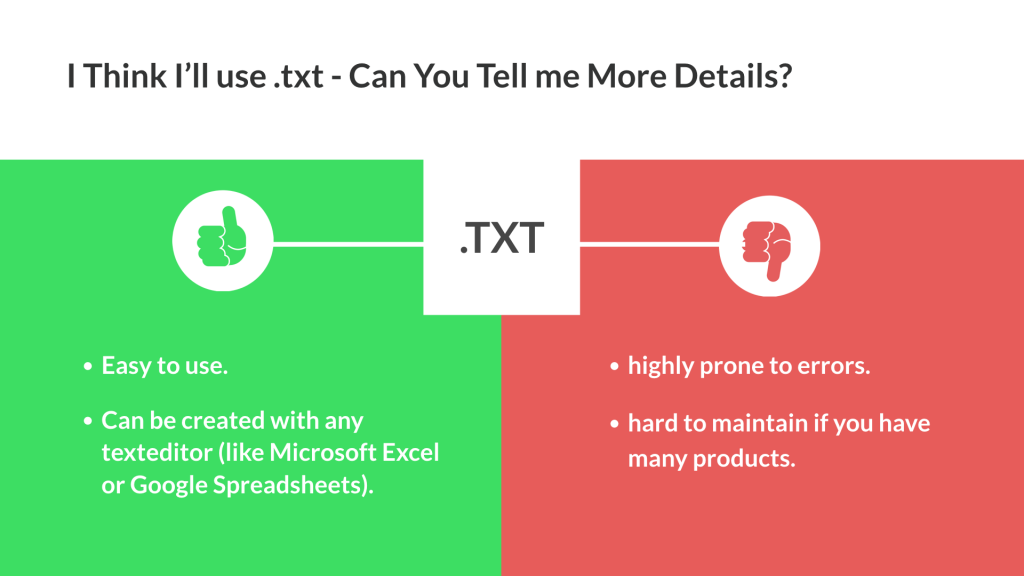 Many people (especially Google Shopping newbies) are also looking for examples how a Product Feed "looks" like. Well, you may say "A Feed is just a huge file filled with data" but people are curious and some may better understand coherencies if they see how a feed looks like. That's the reason we also include a lot of examples.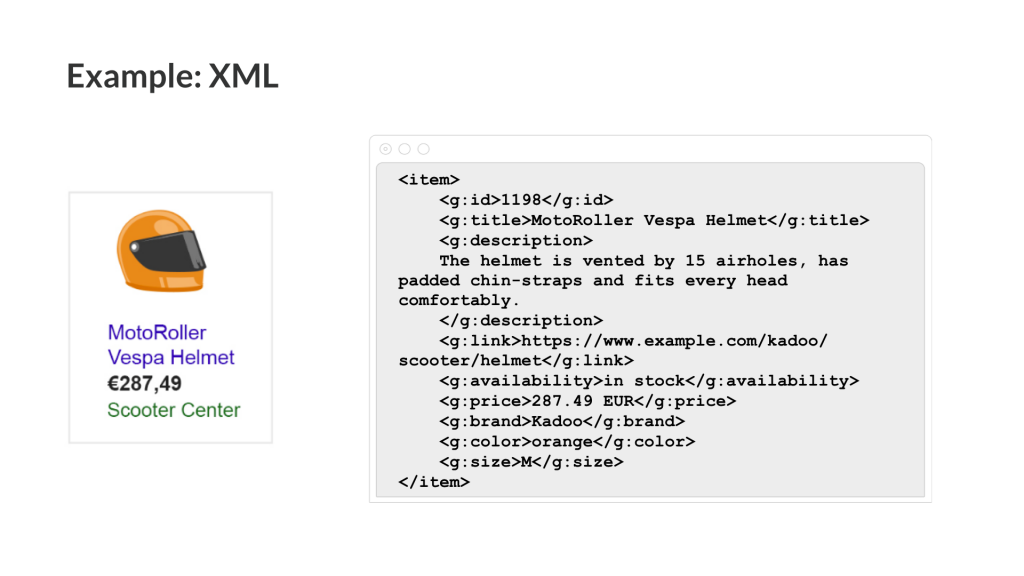 All mandatory attributes
There are a lot of exceptions or country specifications for most of the attributes. For example, if your website is multilingual, you need to use one single feed for each language. This is really crucial for countries with more than one official language (e.g. Canada or Switzerland). To make sure you won't miss it, we also included all possible exceptions for each attribute.
And this is how we do it inside the presentation:
1. A detailed description of each attribute and for what it is used:
2. Formal constraints (is it just text or a number, length etc.) and a complete example for all available feed formats: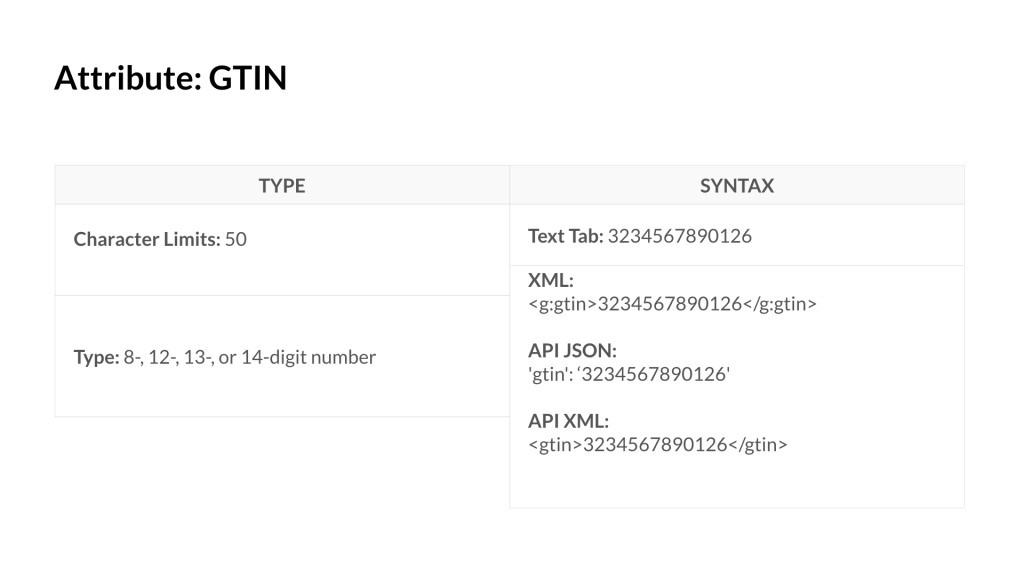 3. Exceptions and country specification: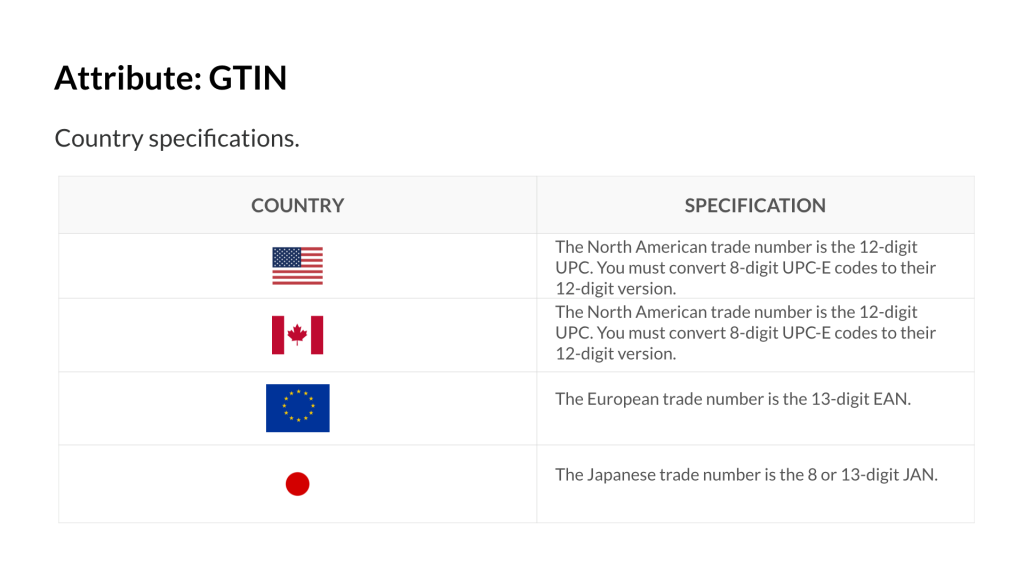 The Product Feed is the beating heart of your PLA campaign
Your Product Data Feed is the beating heart of your Google Shopping campaign. You always need to cast an eye on it. Google does often change (or add) attributes or the feed specifications. Better check your feed twice. Or better three times. Therefore you'll have different possibilities which I described here.
Broken Product Feeds are still one of the main reasons for problems with Shopping campaigns. Remember: If you use a tool to manage your campaigns or bids, the feed is the cornerstone for every adjustment you will make.
---
Try the first and only tool specially designed for Google Shopping!

---
There will be more!
This presentation is just a glimpse of the next version of our upcoming Google Shopping Compendium. We will add detailed explanations and a complete overview of all attributes of the Google Shopping Product Feed to the already existing content.
Have fun with the presentation and share the knowledge!