Subscribe to join thousands of other ecommerce experts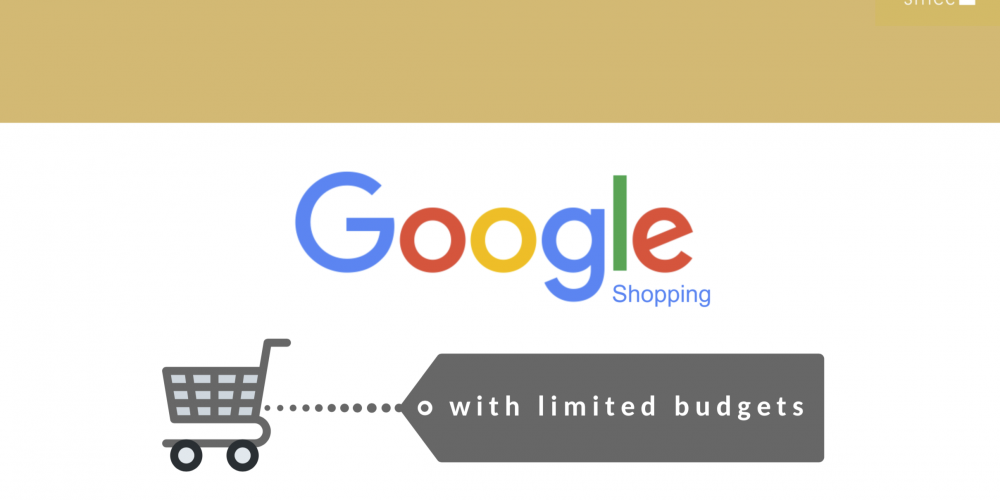 Limited budgets are always a constraint for sustainable growth in a Google Ads campaign. They limit the number of auctions you can participate in and reduce your opportunities to get valuable traffic and potential new conversions. Learn how you can manage your account best and thrive at Google Shopping with a limited budget.
Now that we are approaching Black Friday and Christmas holidays it is important to review the status of our Google Shopping accounts. We need to exploit the full potential that this period offers to all merchants. Our marketing strategy is prepared. We have the data feed ready with all the promotional data. Furthermore, we have assigned the appropriate bids for each product. Thereafter, we activate our campaigns and all of a sudden realise that we have forgotten a very important detail. We forgot to set an appropriate budget. For many merchants, the possibility of maintaining a completely open budget is illusory, as nobody wants to miss the opportunities offered on these dates. So, what should we do in those cases, where the budget is strict?
1. Control cost drivers
The answer is quite straightforward. We must find and control all our cost drivers. A first step could be to use smec's budget eaters script. It helps you to identify those campaign segments that consume an important part of your budget. Once you identify these products, you only need to reduce your bids by 15% or 20% – depending on their total cost and the amount of products affected. If you use our Shopping Ad Automation tool, the procedure is simple. You only need to adjust your bidding behaviour or set a higher ROAS value for the product segment identified. If you still manage manual campaigns you would have to adjust your bids directly in each affected product group, or directly at campaign level. However, this is not enough to ensure that your budget will not reach its limit after a couple of hours.
After adjusting the main cost factor – your bids –, you can then proceed to investigate other dimensions of your Google Shopping campaigns. A good place to start are your device modifiers. Their impact on the cost structure is significant, yet simple to manage. Depending on the structure of your account, you can use the modifiers directly at campaign level or ad group level. I personally recommend using the modifiers at ad group level to avoid reducing the traffic segments with good performance. Furthermore, make sure to focus on those ad groups that generate more than 20% of the total cost on each device. If you are a Shopping Ad Automation user with a device split, you will only need to adjust the bidding behaviour and ROAS value in the general strategy.
2. Negative keywords, bid modifiers and generic traffic
Furthermore, the holiday season usually brings a significant increase in traffic. Most consumers across different industries tend to search continuously for the products of choice in the weeks before Black Friday. Naturally, this generates a significant increase in cost that negatively impacts your budget. To avoid this harmful effect on your budget, we recommend a continuous examination of negative keywords. It is common – during these dates – to fall in generic traffic which usually does not generate a high conversion value. 
A good method to identify negative keywords is to calculate your conversion rate and then divide 100 by this value. As a result, you will have the number of clicks necessary to achieve a conversion, i.e. 35 clicks. Once you have this value, you just need to check your search terms report and filter by clicks higher than this value, and conversions lower than 1 (or 0.1 in case of special attribution models such as DDA). This will leave you with those search terms that do not bring value to your account. They can be added as negative keywords. Just be sure to save these terms as exact matches.
Finally, you could also adjust bid modifiers in locations and the ad schedule. However, there is no general rule on how to act here, as it varies from industry to industry. In principle, you should use negative bid modifiers in locations where you do not offer delivery – to avoid unnecessary traffic – or in places where your competitors traditionally have greater branding i.e. a higher share of physical stores.
Regarding the ad schedule, it is worth to make sure that you show your ads in times when your customers usually look for your products. If you are a B2B store, it would be worth to show ads only during office hours. Additionally, it makes sense to have negative bid modifiers in the specific hours that usually do not generate conversion volume. You can identify these segments by reviewing your Google Ads reports – filtering by days of the week for the last 90 days. This will help you to better visualise those time spans when you do not generate value.
3. Final recommendation
The following is a piece of advice we always communicate to our clients. Instead of setting an ad schedule per day, you could split the same day in periods of 4 hours (6 in total). This simple but powerful change will help you identify trends within working days. Furthermore, you can set more specific bid modifiers in highly profitable or expensive time periods, that will increase your overall account efficiency.