Subscribe to join thousands of other ecommerce experts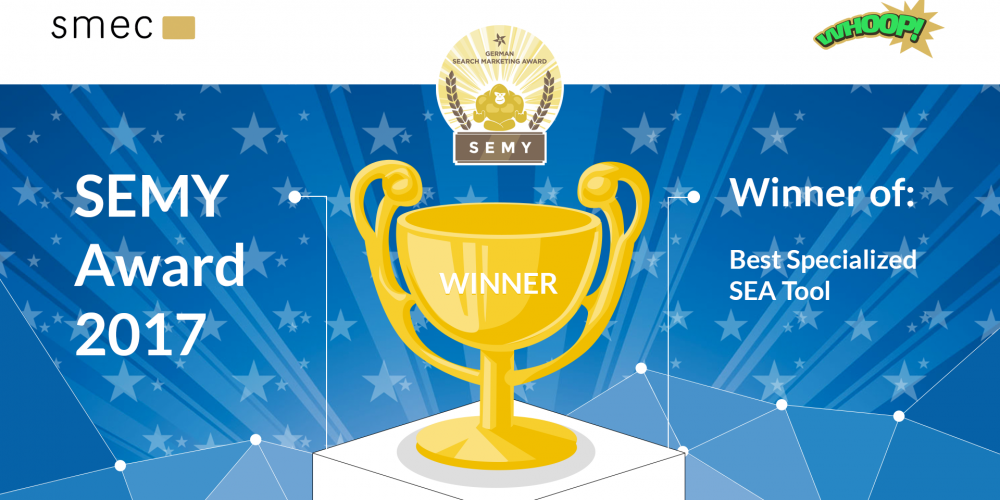 We're happy to announce that we won Best Specialized SEA Tool at yesterday's SEMY Awards Ceremony in Munich.
For the third time in a row, the German Search Marketing Award, SEMY, brought together the best of the best in the industry to honor outstanding achievements in the categories SEO, SEA and online marketing personality.
Best Specialized SEA Tool
The category "Best Specialized SEA Tool" focused on specialized software whose features provide the greatest benefit to the users. Winning the award for this category makes us especially happy because it feels like reaping the fruit of years of hard labor.
We have been working with international retailers since the founding of our company (smec) in 2007 and Whoop! is the logical consequence of our customer-focused sense for innovation.
We're extremely proud to be able to provide one of the best PPC tools worldwide to our growing base of customers and will continue to work hard on further developing both our tools.
Winning the award also comes at a special time for us as smec is nearing its ten year anniversary and we currently count almost 100 employees from 16 countries worldwide.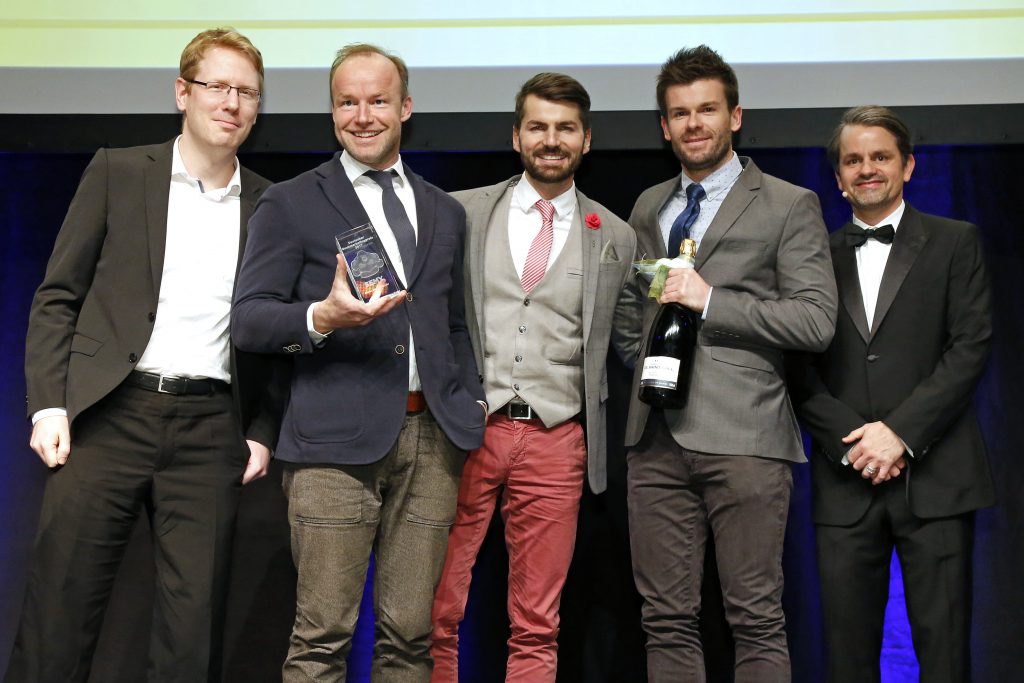 CEO Jan Radantisch, who collected the award at the ceremony:
"I am very happy about winning the SEMY. It's proof of Whoop!'s international success and also shows the continually increasing demand for our Google AdWords automation tool AdEngine. Our founding idea of 2007 – intelligent software for product centered ads – is still highly relevant. Thanks to 100 smec employees for their hard work!"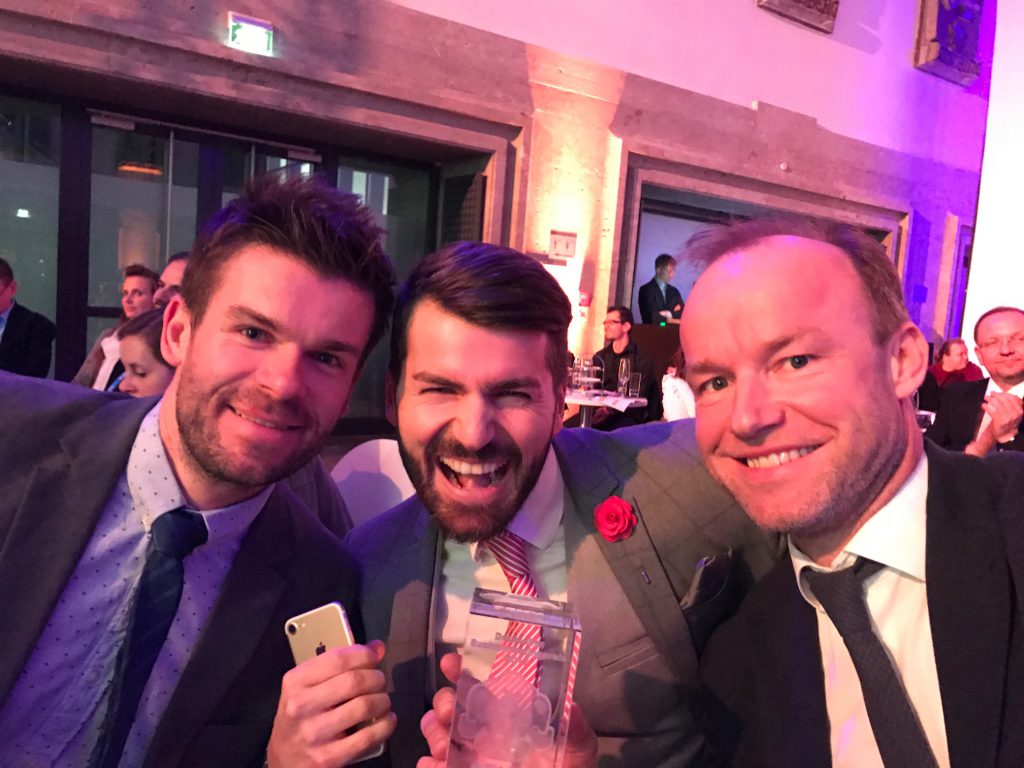 Thanks to all customers and users!
Without our customers and users, Whoop! wouldn't be as successful as it is. We are listing. And we combine our tremendous know-how about PPC and retail with the feedback and needs from our customers. Thanks to all customers for being part of this awesome journey!