Subscribe to join thousands of other ecommerce experts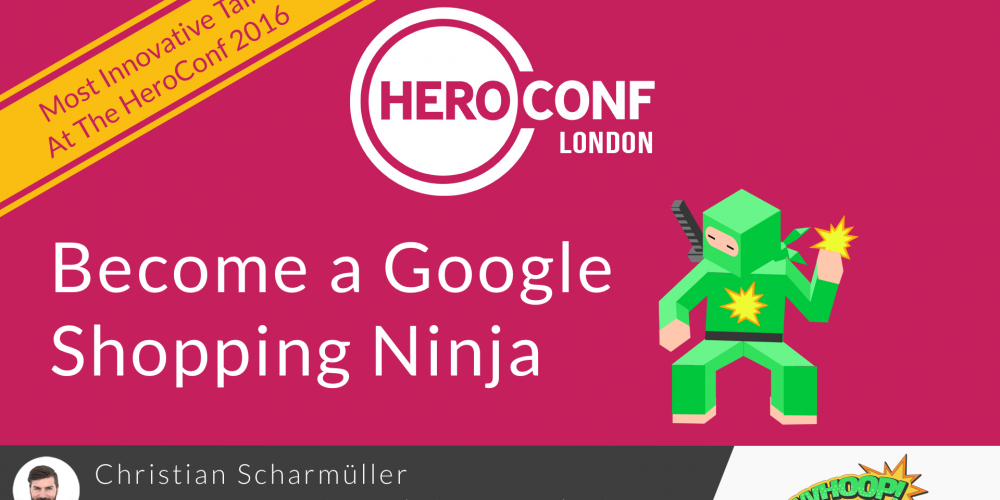 In October 2016, HeroConf London once again attracted an amazing crowd of digital marketing enthusiasts. Carried away by the unique atmosphere of this event, our team engaged in discussions, analyzed PPC trends with leading industry experts and delivered an outstanding presentation. The topic: "How To Become A Google Shopping Ninja". The crowd: amazing. The result: "Most Innovative" talk of the event.
Learning the way of the (well dressed) google shopping ninja with Christian Scharmüller @whoop_app #heroconf.Predicting CR is a game changer pic.twitter.com/F5i4n8iJCn

— Robert Bridgens (@PPCRobReflect) October 25, 2016
Christian Scharmüller rocked the stage with deep insights about Google Shopping and presented 7 Ninja-tips about how to maximize Google Shopping performance. His talk focused on the Ninja Power of Advanced Campaign Structuring using implicit and explicit Query Sculpting. On top, he showed how to use Custom Labels for advanced insights of your Google Shopping campaign and how you can find out which bidding strategy works best for your account.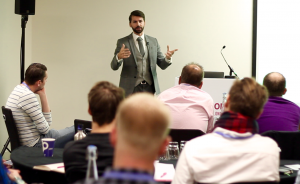 Structuring your Google Shopping campaigns
One major problem for PPC marketers is bidding. Of course, you can set several bids and hope for the best. But that's not Ninja-like. Why just set random bids if you could boost the campaign performance with just a few simple hacks?
"Stop the Google autopilot – use the full potential of AdWords and Shopping!" (Christian Scharmüller)
One reason why you should think about a new account structure and adjust your bidding strategy is, that Google Shopping works completely different compared to AdWords. Based on an analysis of hundreds Google Shopping accounts, the Whoop!-team found out that Shopping queries have proven characteristics which help you to set up highly advanced and product-centric campaigns. The big advantage is: you will really know which SKUs work best on which device. This enables you to place optimized bids.
PPC Hero and HeroConf certified
Awesome! #heroconf #PPC #mostinnovativetalk pic.twitter.com/rZWM0wKzvP

— Whoop! (@whoop_app) October 25, 2016
Not only the audience was impressed by this talk. Well-known industry experts like Google Alumni Frederick Vallaeys congratulated, as well as Ann Stanley. If you did not have the chance to see and hear our talk at the HeroConf, you can still download the whole slide deck here. Note: We also made a great video of Christians talk.