Subscribe to join thousands of other ecommerce experts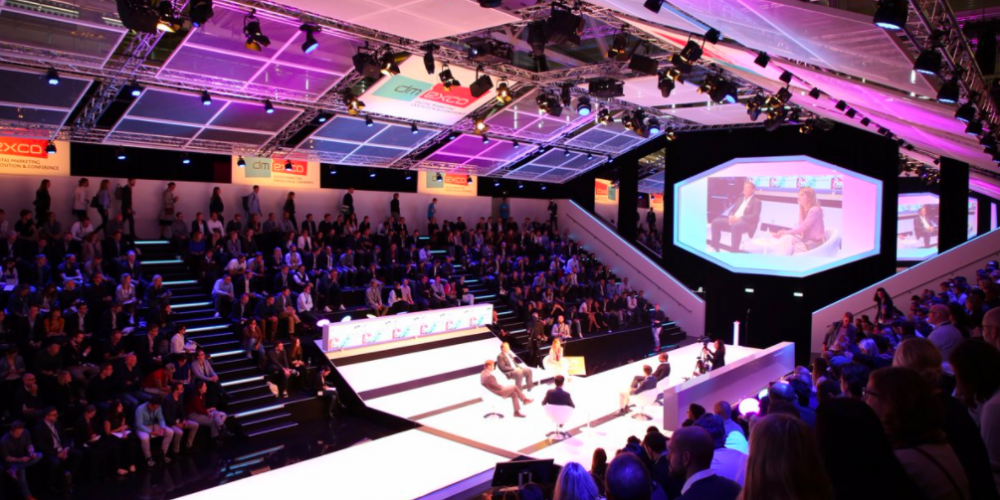 Few conferences attract such a diverse crowd of ecommerce and digital marketing enthusiasts as dmexco does — a global business and innovation platform for representatives of the digital economy. It highlights industry trends and future business opportunities, while offering visionaries, marketers, and media professionals the chance to share their know-how and insights.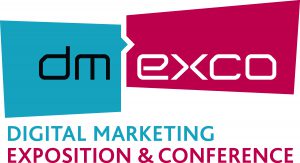 dmexco is a must-attend event for all digital marketers: Not only can attendees browse offerings of 1,000+ exhibitors, but also select from numerous talks and intense discussions. Given the outstanding conference quality of last year, it was an easy decision for Smarter Ecommerce whether or not to fly to Cologne: On Tuesday, a team of 11 smecies packed their bags and flew to Germany for an amazing digital adventure. On board were Jan Radanitsch, Christian Scharmüller, Oliver Majuntke, Oliver Greifenstein, Irene Ehrengruber, Daniel Prillinger, Florian Hochmuth, Melanie Koch, Kristina Ahrer, Alexander Voura, and Karin Schallauer — a strong blend of Whoop! and AdEngine experts who ensured that all questions were met with thoughtful and competent answers! True to dmexco's motto, "It's all about the consumer".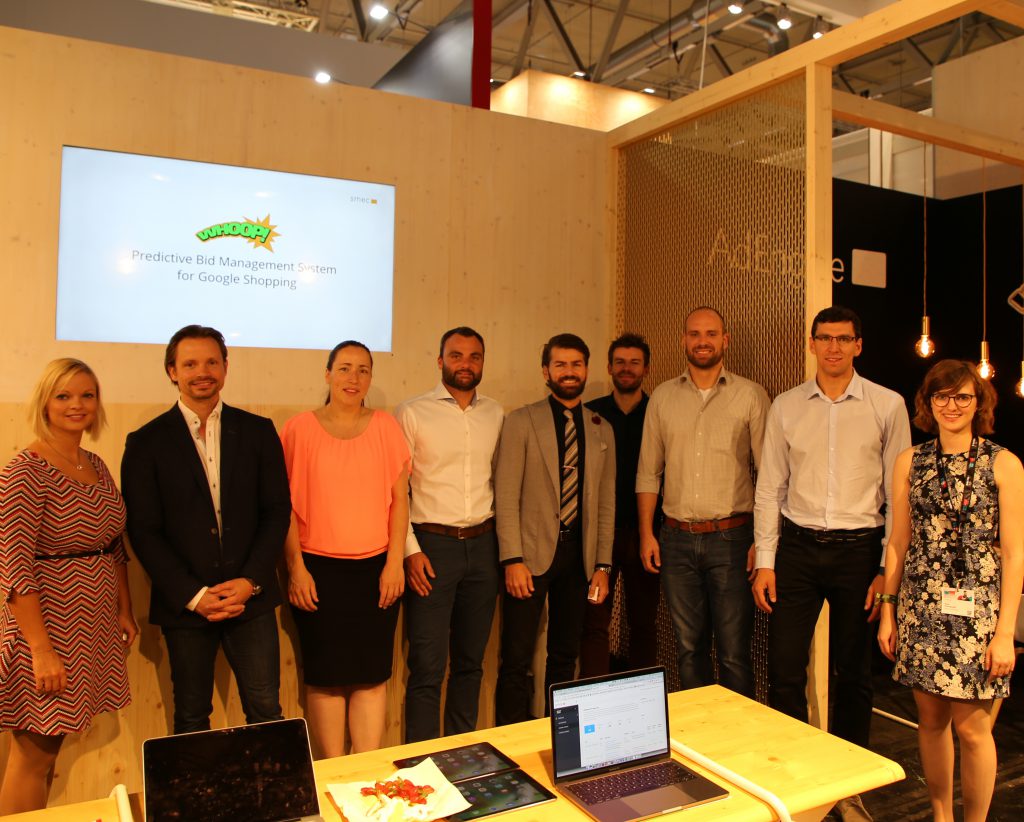 dmexco Insights
Digital innovations have come to dominate our daily lives: cars are becoming self-driving, smart kitchens have started to enhance cooking experiences, consumer behavior is continuously analyzed, virtual reality is feeding on and into our emotions, and marketing is adapting to ever-changing promotion channels. Digital is here to stay — and dmexco talks provided amazing insights into this 'digiconomy' trend:
Renowned dmexco speakers included Torsten Ahlers, CEO of Otto Group Media; Sonja Moosburger, Head of Digital Transformation at the MediaMarktSaturn Retail Group; Shenda Loughnane, Global Strategy Director of iProspect; Nigel Morris, Chief Strategy and Innovation Officer at the Dentsu Aegis Network; Dan Wright, Head of International for Advertising at Amazon; Claudia Willvonseder, Global Marketing Manager of IKEA; Tim Ringel, CEO of Reprise Media; and Dave Ward, Head of New Technology, Innovation and Connected Home at Dixons Carphone.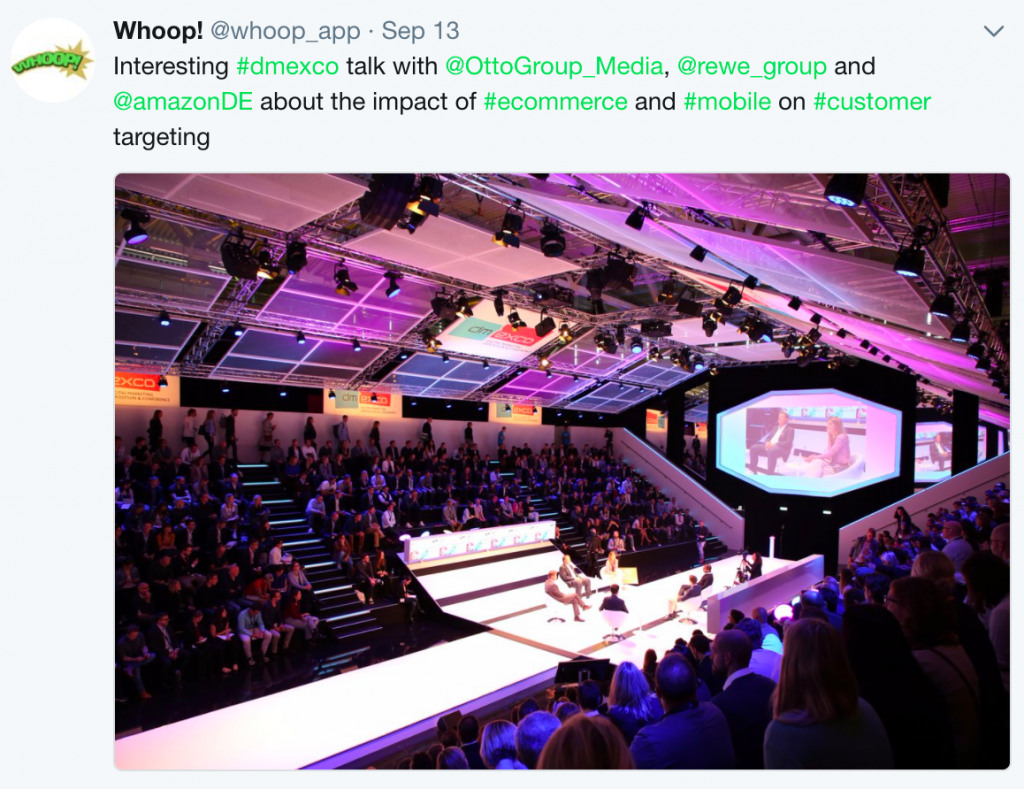 Key learnings from their speeches include:
AI will slowly but surely transform our daily lives
Shifting your business to digital requires an innovative and agile mindset
AI devices which consumers can interact with are transforming advertising
Ecommerce and mobile enable & require new ways to connect with customers
Cross-channel consumer behavior data has become a key asset for retailers
AI does not replace humanity — it helps and supports our society
Agencies need to adapt to the new digital needs of clients
Demographic diversity and openness foster creativity and innovation
As you can see from these glimpses, dmexco focused not only on ecommerce and digital marketing but also offered interesting insights into topics like artificial intelligence and machine learning – key trajectories of the 21st century! For all of you who did not have a chance to attend dmexco this year, the Great Day for PPC Automation poses an amazing opportunity to discuss the impact of AI on digital marketing!
Since dmexco provided such a huge platform for leading PPC and AdWords experts to share their know-how and experiences, we grabbed a speaker slot to make our own contribution.  On Thursday, Oliver Greifenstein guided a crowd of highly motivated AdWords experts through a discussion of how to "Achieve 100% Query Coverage for Your Clients: Every Search, Every Time". Using scripts, the hands-on session explored how to explore implicit keyword sources and qualify search queries to efficiently create highly relevant text ads. Interested in what he had to say? Contact Oliver to request script access!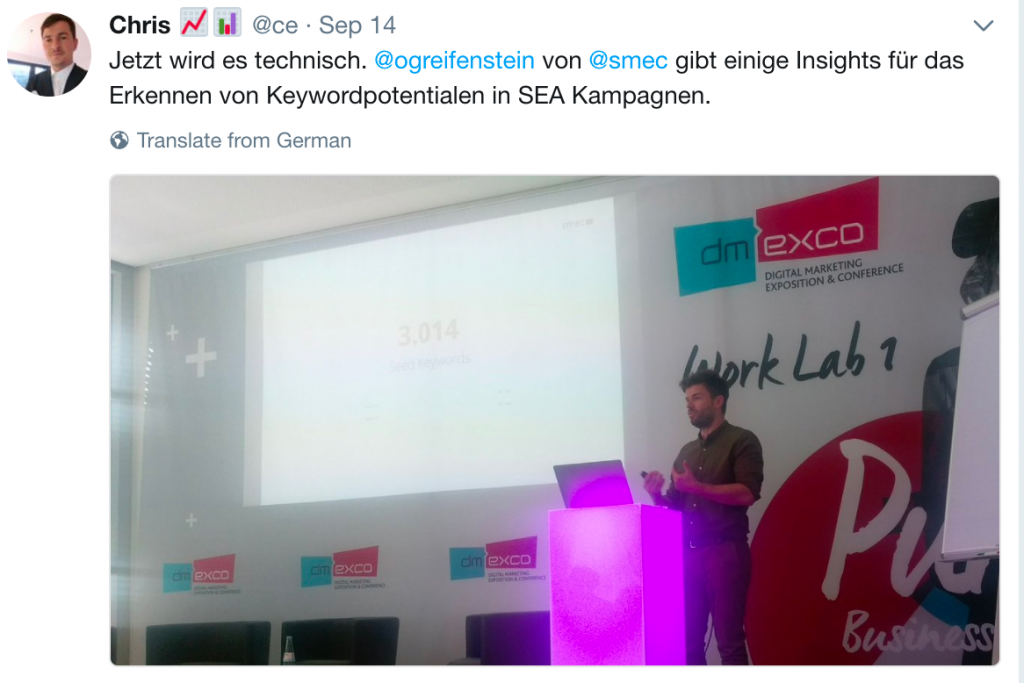 Of course, scripts have their limitations as well, so that's why Oliver also discussed the advantages of AdWords APIs: Almost no restrictions in terms of reporting, creation, and management functionalities!
Talk conclusion:
using implicit keyword sources is key to covering consumer search behavior
up-to-date coverage of search behavior leads to increased business efficiency
scripts are an effective AdWords tool, but are subject to scale limitations
APIs allow for scalable integration with inventory data
Overall, Oliver's talk was quite representative of the whole dmexco experience: informative and a great success! We had the opportunity to network with agencies, and greet our business partners — plus all those interested in learning more about AdWords and our tech solutions.
We hope you enjoyed dmexco 2017 and would like to invite you to the Great Day for PPC Automation on October 18th in Linz. You will be able to gather insights from the best of the best — Check out the agenda or contact us for further information!
————————————————-
"The Internet of Things will pave the way for the decade of predictive advertising. On demand services are expected everywhere. New sensor driven content enables new ways of user centric marketing and user generated marketing. Smart marketing will connect social data to online devices. New media models will evolve from connected wearable tech and IoT systems." – dmexco.com
————————————————-