Subscribe to join thousands of other ecommerce experts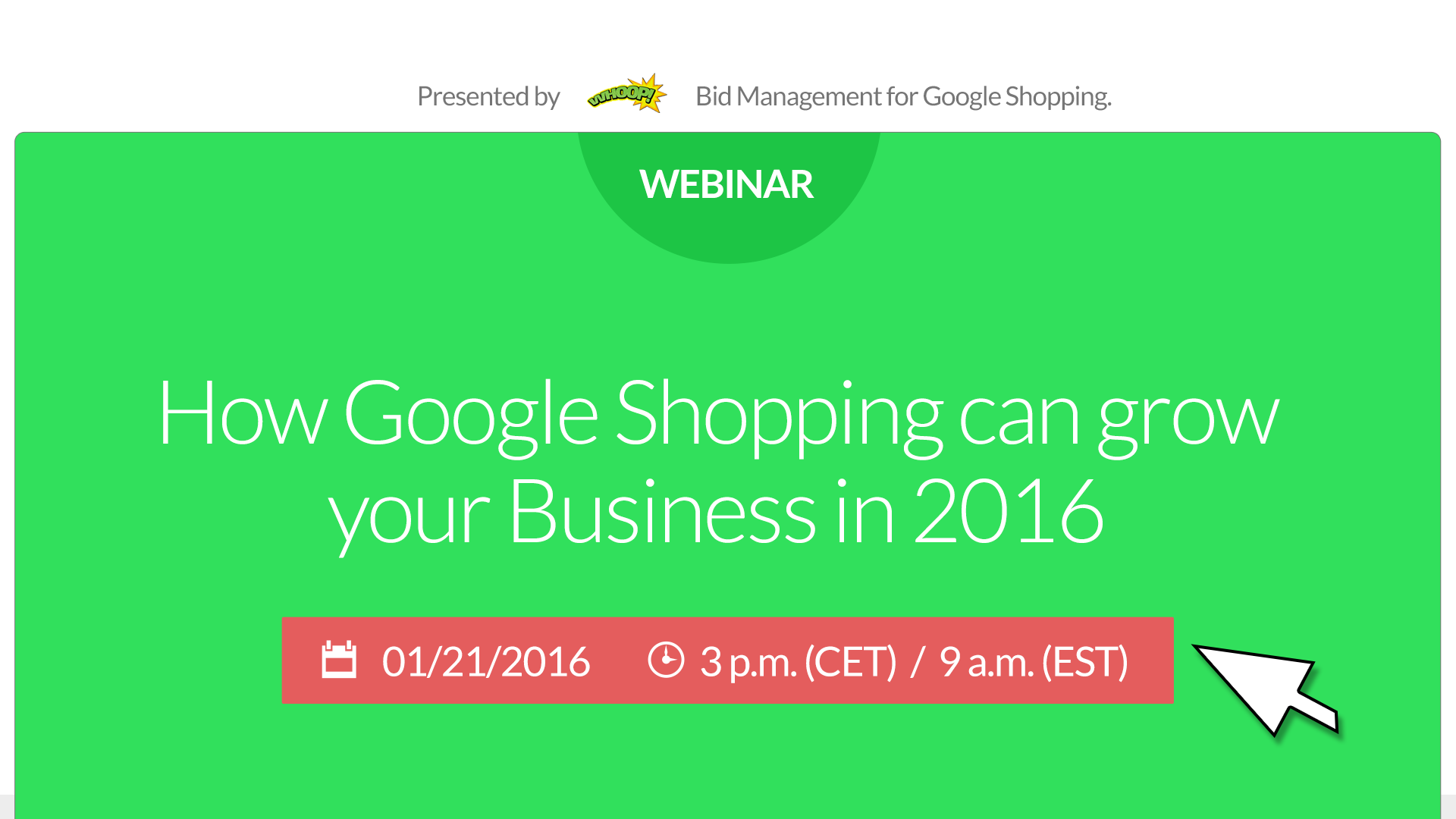 The new year started and we welcome it with a new webinar. Google Shopping is a great channel to boost your sales (yes, it has been proven: here, here and here).
You started a online retail business? Or you think about a great channel especially made for retailers? Or you just want to have all important information regarding Google Shopping at a glance? Great! We will support you! It doesn't matter if you are a retailer, agency or a PPC-enthusiast.
What is this Google Shopping webinar about?
Google Shopping is a  channel for promoting products online. By showing relevant product informations like product image, price and description in the search engine result page, Google Shopping is beneficial for both retailers and customers.
In this Webinar our Google Shopping expert Reinhard Einwagner will show you the basics of Google Shopping and how it can help you promoting your products on Google. He will also show you typical problems which marketers have to face when working with Google Shopping. Finally you will see how Whoop!, a Bid-Management-Software for Google Shopping, can help you solving these problems and bring your results to a whole new level.
When and how much is it?
Date and time:
January 21 2016 at 3 p.m. (CET) / 9 a.m. (EST)
Costs:
It's free!
Sounds Great! Where Can I Register?
It's easy, just click the button below and register on our website:
I want free Google Shopping knowledge
Share this post and follow us to get the latest news about Google Shopping!