Subscribe to join thousands of other ecommerce experts
How smec analyses your potential for the AdEngine
If you are a merchant searching for an automated text ad solution, then you should definitely have our AdEngine on your shortlist. However, every tool acquisition comes down to one consideration that – albeit its importance – many tool providers fail to respond to: What measurable benefit can this tool actually generate for me? Well, no problem for smec to answer that question, as we simply let the data speak – and here is how we do it.

Step 1: What do you want to advertise?
Every day, our powerhouse – the AdEngine – generates thousands of AdGroups and myriads of keywords for our clients. It lifts heavy weight and therefore allows to tackle more than just midtail (generic ads), brand and longtail (product-specific ads). The AdEngine really shines in terms of midtail combinations with attributes (e. g. material, size, color) and/or brand, which spawn AdGroups and keywords on a massive scale. Also, they offer room for creativity and many possibilities to extend your sales funnel and – most importantly – CANNOT be covered by Google Shopping. Another promising generic approach is advertising product lines, which might be covered in a separate article soon.

If you already use Whoop! and therefore advertise on Google Shopping, you might consider creating keywords based on your Google Shopping search query report, which the AdEngine's Keyword Sourcing Module can do for you.

As you see, anything goes. Make up your mind and think about what combinations you would like to advertise with the AdEngine. The more sure you are, the quicker we can provide you with actual results.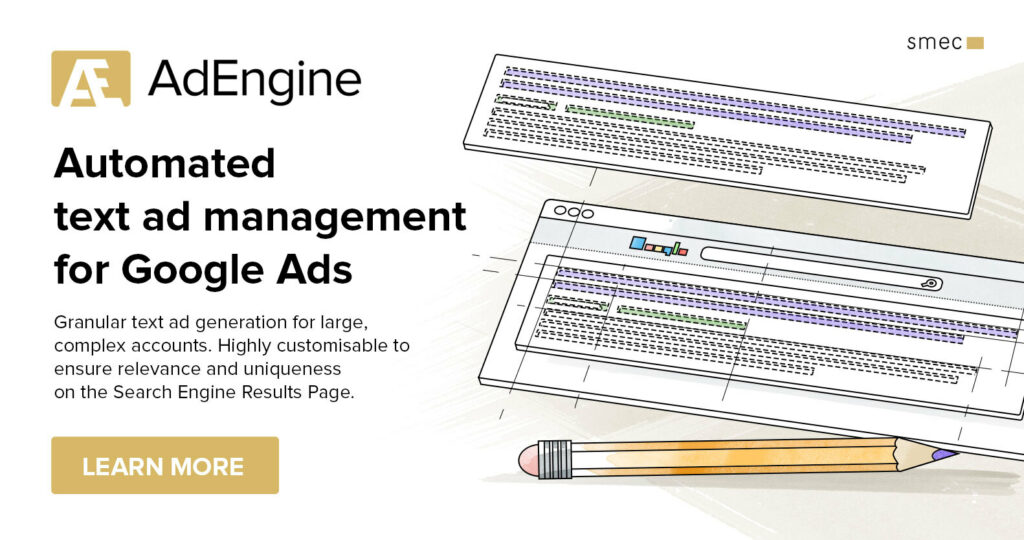 Step 2: Let's do the math!
Now, let's dive into the rabbit hole of your data – for this purpose we use the powerful Apache Spark engine that is able to rapidly handle big chunks of data with ease while offering neat functions for data exploration. In our potential analysis, we often deal with colossal product feeds and search term reports comprising millions of entries – Spark is able to process the data within the blink of an eye.

To show you an example: If we assume you opted for category color and size combinations as well as for Keyword Sourcing: First, we read your product feed with Spark and then use the AdEngine's algorithm to create every possible keyword combination between different values (categories, colors and sizes) in your feed. For Keyword Sourcing, we fetch the search query report from your account via the API in Spark and use the AdEngine's logic for generating keywords based on it.

Alright, so we now have the keywords the AdEngine can generate for you – and for sure you want to find out if some of the keywords are already in your Google Ads account. For this purpose, we use the keyword performance report of your account, as it contains the full amount of keywords (in your account) enabling us to calculate the overlap.

We are then able to calculate the final result giving us the amount of keywords we can generate for you that do not exist in your account yet. When it comes to analysing your company's potential, our result is one of the most important metrics but in order to give you the full picture, we deliver even more useful numbers and data like the full keyword list generated by the AdEngine, the overlap with your existing keywords and the number of existing keywords in your account.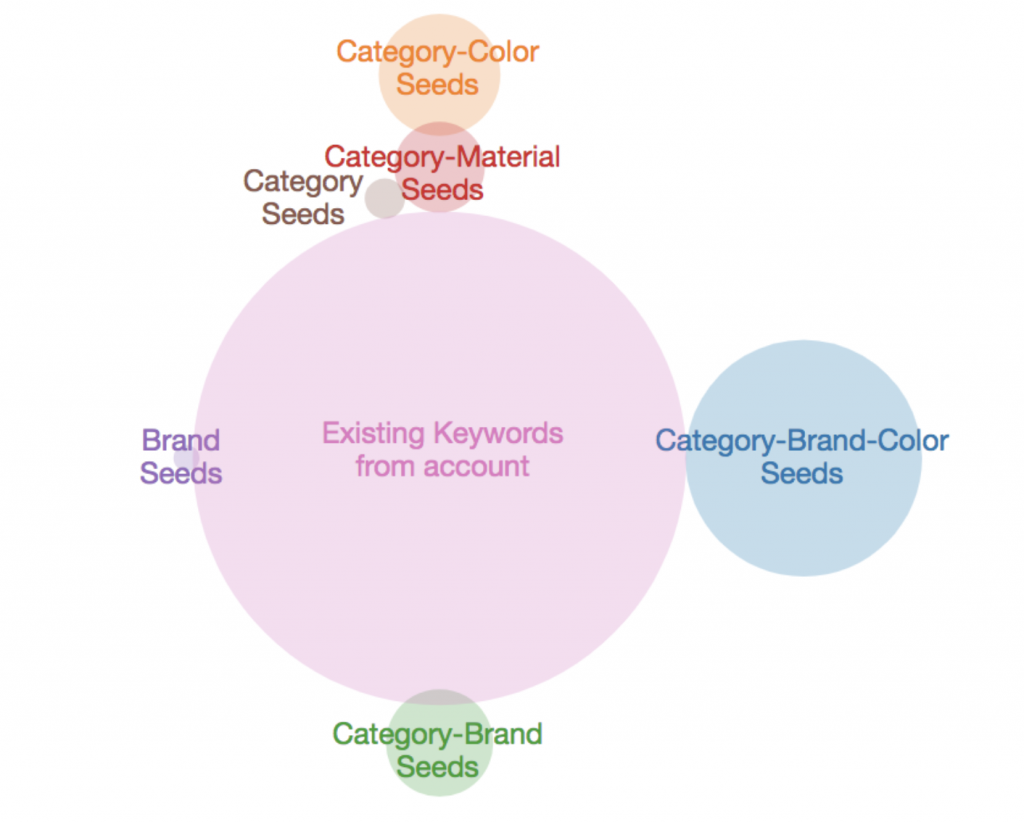 Step 3: The moment of truth
In fact, all clients have their individual goals regarding what they want to achieve with our AdEngine – the data we provide is going to help you a lot to actually find out if our solution can meet your expectations. Just as always, we deliver precise, unbiased numbers right to your desk and will assist you in interpreting the data. As a result, you always stay in control and have the means to decide whether our tool is worth its price. We simply let the data speak, as it is the right source for creating a better story.

For more information, please see the case study about our client engelhorn.