Subscribe to join thousands of other ecommerce experts
Expanded Text Ads: New Deadline
The hype was real when Google announced the Expanded Text Ads: It was the biggest change since Google launched AdWords in 2000. Now you have a lot more space and much more characters to write ads. The main reason was that Google reacted on the mobile-first trend and Expanded Text Ads are just the logical consequence. It's not only that they are looking much better than the "old" ones. Users get more relevant information with a headline with up to 30 characters and an 80 characters description.

But there were also critical comments about it and some marketers question the success which was promised by Google. Laura Collins from Periscopix wrote in a first recap in July:
"Some clients have even seen worse CTR from Expanded Text Ads, which is a real surprise — not dramatically worse, but it's still worth bearing in mind that they may not necessarily have a positive impact on your account."
PPC marketers had time until the end of October 2016 to adjust their old ads to the new format. But Google now changed its mind. Maybe because Google realized that it takes time – not only for adapting existing ads – but also to establish a whole new ad format.
Google also expanded the deadline of Expanded Text Ads
I'm sorry for the following bad joke in advance but it just perfectly fits 🙂  – Google expanded the deadline for switching to Expanded Text Ads. You now have time until January 31, 2017, to make the transition to Expanded Text Ads. Google also says that you should "experiment with the expanded text ads" until the old format will be scrubbed.
All differences of Expanded Text Ads at a glance
Headlines
Before: One 25-character headline
After: Two 30 character headlines
Description Line
Before: Two 35-character description lines
After: One 80-character description line
Display URL
Before: Manually entered display URL. If there is a mismatch between the Display URL and landing page your ad will be disapproved.
After: Automatic extraction from the final URL.
How does it look?
The change might not be that obvious, but just look at the additional amount of information: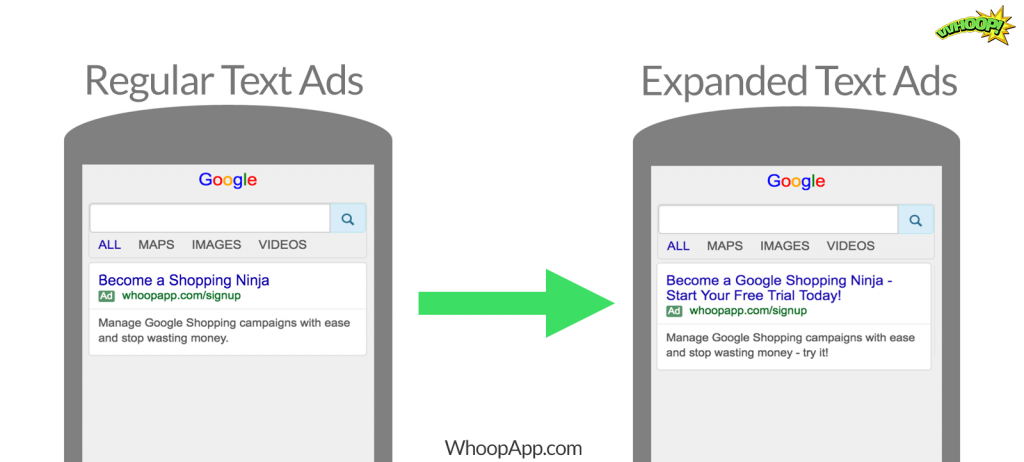 Pro tip: You can already automate it
Our colleagues from the AdEngine-team already adjusted their Text Ad generation and management tool. If you're one of the happy users, you won't have any trouble. The AdEngine is the perfect tool if you want to automate your individual Text Ad strategy.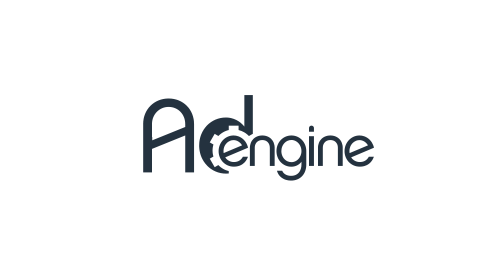 What's your experience with Expanded Text Ads?
We're really curious how your experience with Expanded Text Ads is. Do you have any problems? Or did you see a difference  in the performance? Just leave a comment below!