Subscribe to join thousands of other ecommerce experts
Responsive search ads and expanded text ads: differences & recommendations
Everyone knows Google likes to test new ad formats or change existing ones. In 2016, for example, they introduced expanded text ads; this year, they added a third headline and a second description line to them.  At around the same time, Google launched an entirely new ad format called responsive search ads. While these ads are more high-maintenance and writing ad copy for them takes some effort, they also have better analysis options.
New text ads: almost twice as much space
The new text ad format is available in all accounts by now. Before, your headlines and description accumulated to 140 characters – now, you get 270 characters to put even more relevant information about your products and services into your ad copy.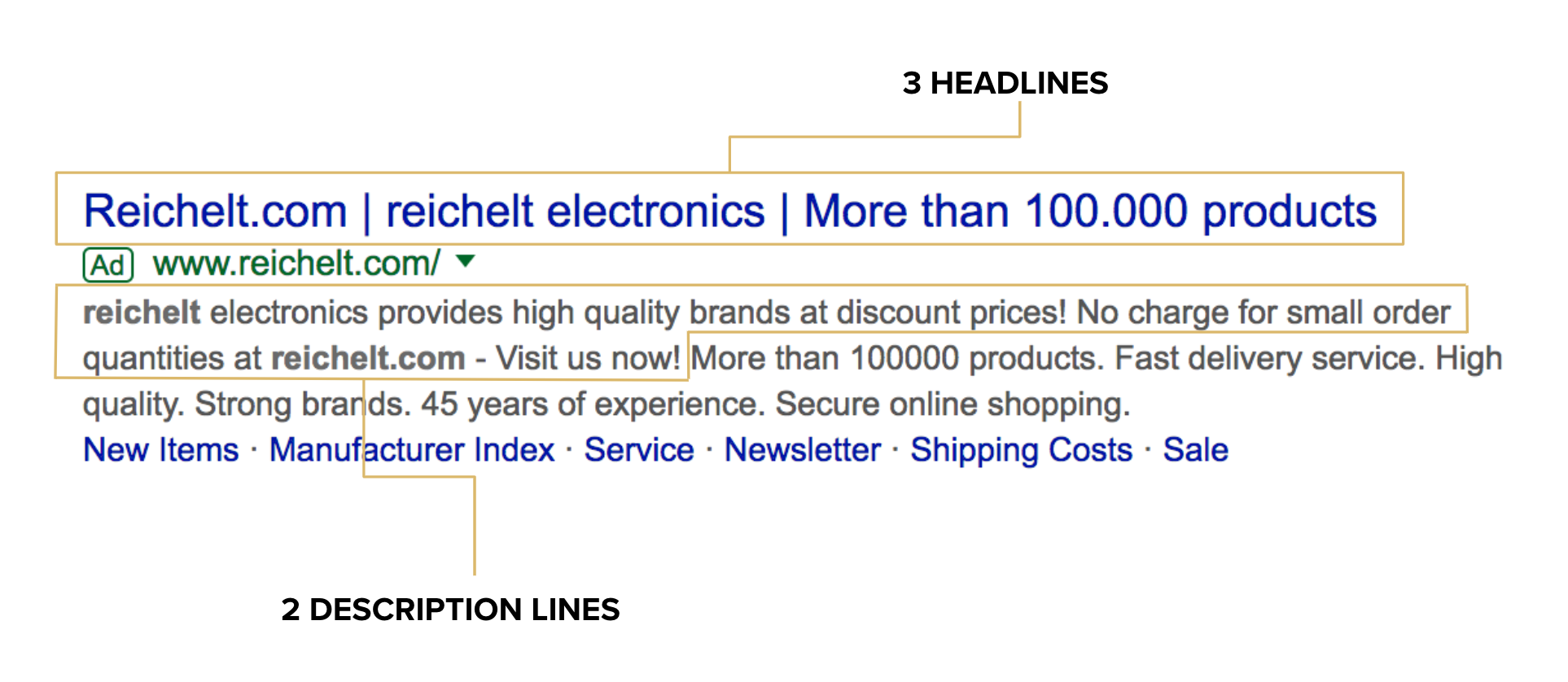 Important to know: the third headline does not always show, so it's best not to use it for writing your most important call to action but rather stick to "nice to have" information.
A little problematic here is the fact that there's no proper way to analyse the third headline separately – e.g. it's impossible to see if the third headline actually gets served or not. This means that there's no valid way of knowing if using the additional space actually influences KPIs like click rate or conversion rate. Making a hard switch and comparing before and after might give you a general idea, but no clear stats, because even if you switch all your ads to the new format, that doesn't necessarily mean the additional characters will be shown in the ad.
Responsive Search Ads
Responsive search ads are the more exciting format, at least to me – but they are also less controllable. Similar to smart display ads, the final ad is comprised of multiple text parts and it is mostly up to the Google algorithm which combination ends up showing on the SERP. That way, Google is testing variations and will work out over time which combinations work best in terms of performance KPIs. There is one aspect you are able to control: Google lets you "pin" headlines to certain positions, e.g. if you pin a headline to position 1 it will always be shown in the first position. You can add 3-15 headlines and 2-4 description lines in total.
Tip: since the order of headlines and description lines is random (unless you activated the pinning function) you should make sure that your ad copy makes sense in all kinds of combinations. If you use the full amount of available assets this means quite a bit of work on the one hand, but on the other hand, Google has more room to experiment and determine the best possible combinations.
Create responsive search ads in the Google Ads interface
Responsive search ads can be added in the "ads & extensions" tab in your Google Ads account. The entry form looks similar to the one you get for normal text ads – except for the possibility to add a lot more content.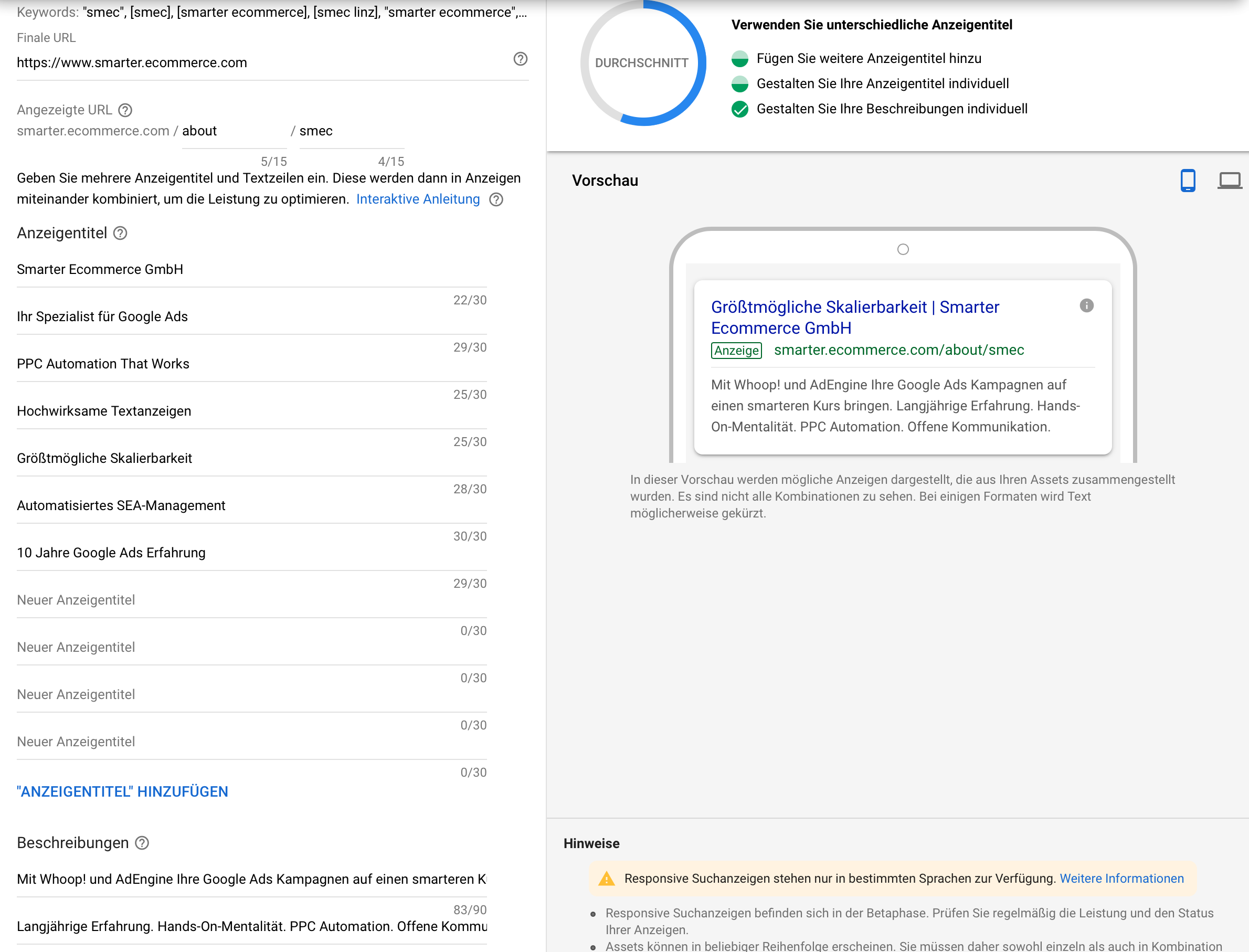 Options for evaluation
You can get details for every responsive search ad by clicking on "view asset details" below each ad in the list. This leads you to an overview of all assets and impressions different combinations have achieved.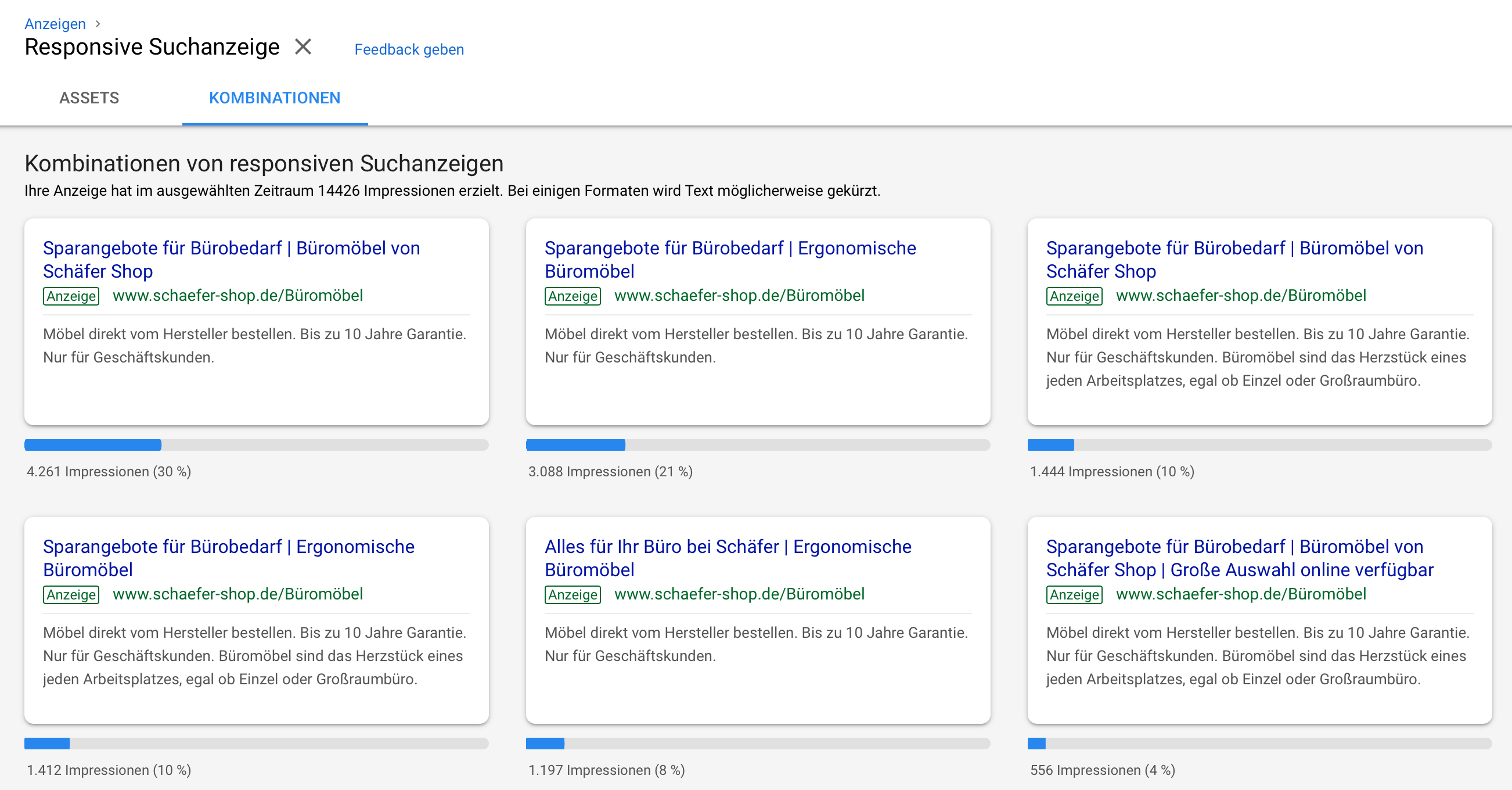 In our example, you can see that the asset combinations with only two headlines (ergo: like the "old" text ad format) have generated the most impressions. It may not be a perfect interface (would be nice to also get some insights about CTR etc.), but it is interesting to see the difference between 2 headline and 3 headline ads, which incidentally corresponds to what we've seen and heard in other accounts and from various people in the industry. Does this mean that Google will keep picking the 2 headline variants because the algorithm has come to the conclusion that these are better? Or will they show the third headline more often in the future and are still in "testing mode", since it's a fairly new format? We'll definitely come back to this topic in the new year.
New RSA features:
Continuous changes and improvements to the format indicate how important RSA are to Google at the moment.
Headlines are being suggested while you're editing the ads (only in English at the moment, more languages are planned)

Ad copy from ads in the same ad group is suggested while editing

Ad strength update: the KPI introduced by Google this year is being updated in real time in the future. The more ad titles you add and the more diverse they are, the stronger your ads seem to be


Switch to the new text ads fast and watch your KPIs
At the moment, text ads with three headlines and two descriptions are not displayed as much as the old format (based on gut feeling and observations) and responsive search ads don't show the third headline a lot either (if anyone noticed different behavior, please let us know), but that can change soon. For text ads, the switch to the new format is relatively easy and we recommend doing it sooner than later – because after all, your ads do stand a chance of being displayed in full length, and you do not want to fall behind your competition. After adding the third headline and second description, we recommend keeping an eye on KPIs more diligently for a while.
An automation tool like the AdEngine can help you with transitioning your text ads.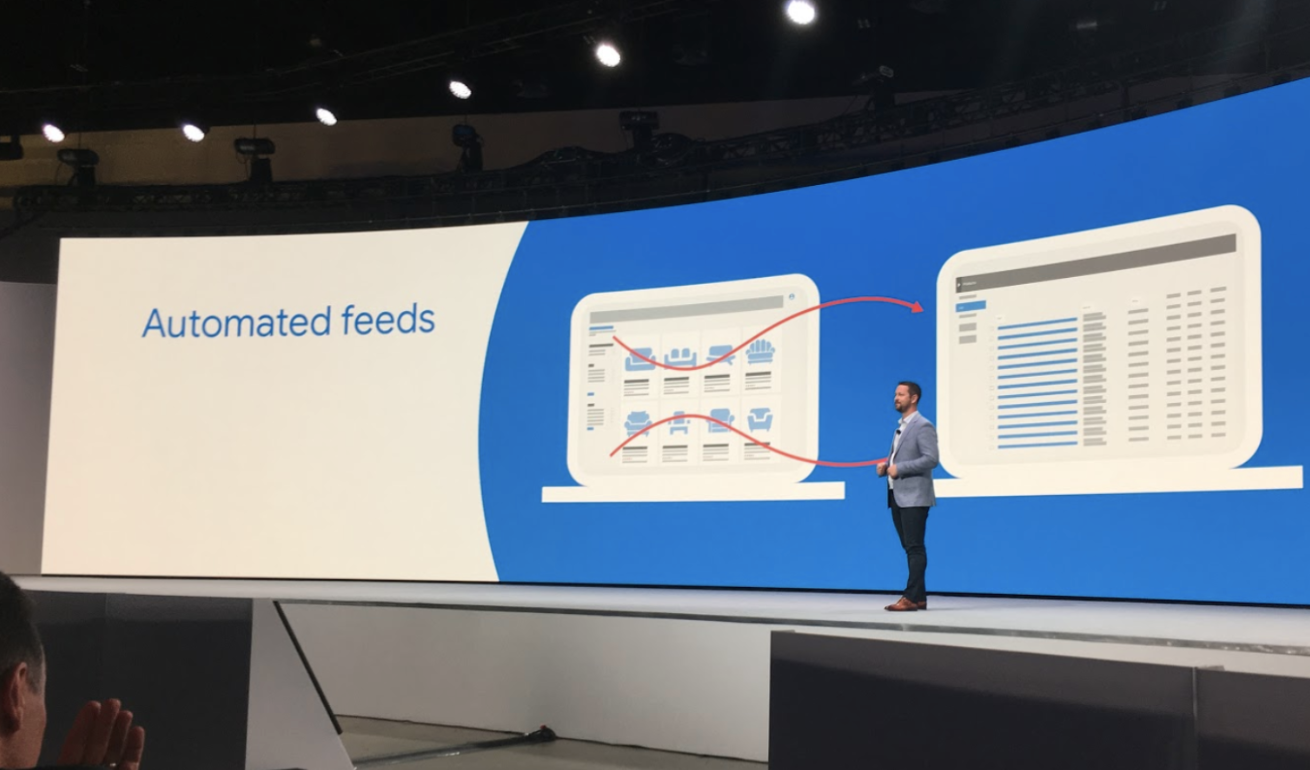 Seeing how Google is working hard on improving RSAs, you can tell ads that rely heavily on machine learning will be the format of the future. In line with that development, Google presented Automated Feeds at Google Marketing Live in San José earlier this year. We talked to product managers, and they all seem to be leaning heavily towards RSA. We think that as soon as Google is able to generate automated feeds with high, consistent quality, this can also be a push forward for RSA.
Like I said before, the topic will keep us busy for a while and this is definitely not the last we've written about it.