Subscribe to join thousands of other ecommerce experts
Win the Whoop! Google Shopping Tournament 2016
In this blog post series, we are going to share our Google Shopping knowledge using a football tournament as example. For instance, you will learn about delayed conversions and (mobile) bid modifiers.
Tl;dr:
• Whoop! started the Whoop! Google Shopping Tournament 2016
• Build up or refresh your Google Shopping knowledge with interesting football data
• Win a jersey of your choice at the Whoop! Google Shopping Tournament 2016
• Draw and rules explained in this blogpost
Google Shopping Tournament: The draw
For the Whoop! Google Shopping Tournament 2016, the competing countries are Austria, England, Germany and Switzerland. We chose this four countries, because they are part of the 23 countries where Google Shopping is available. Have a look at our Google Shopping Compendium for more details about all 23 countries. In the draw, Germany is seeded number 1 and England number 2, according to the latest FIFA Ranking.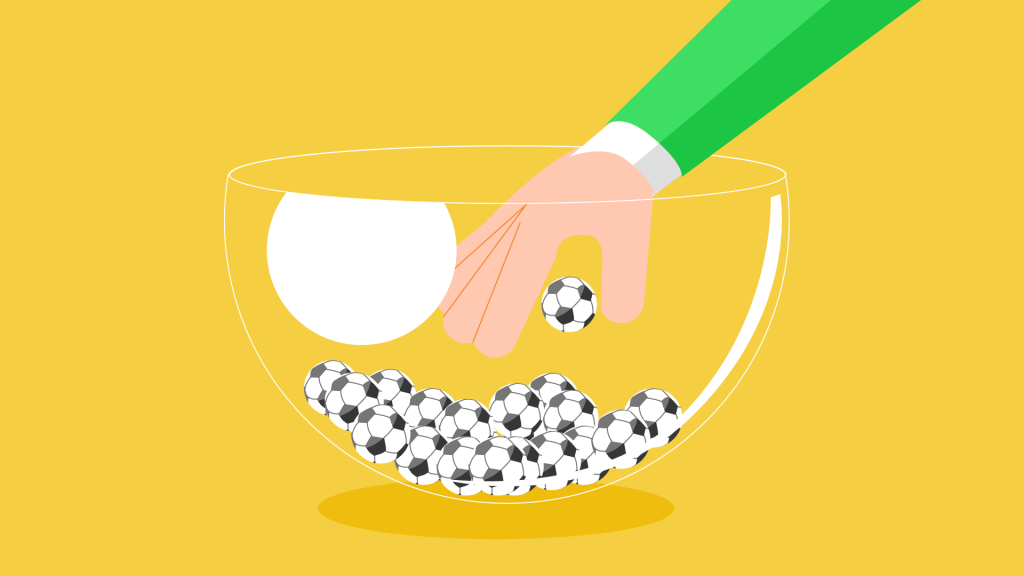 First, Switzerland was drawn to compete against Germany. Next, Austria was drawn to play England. You can see the final draw depicted below: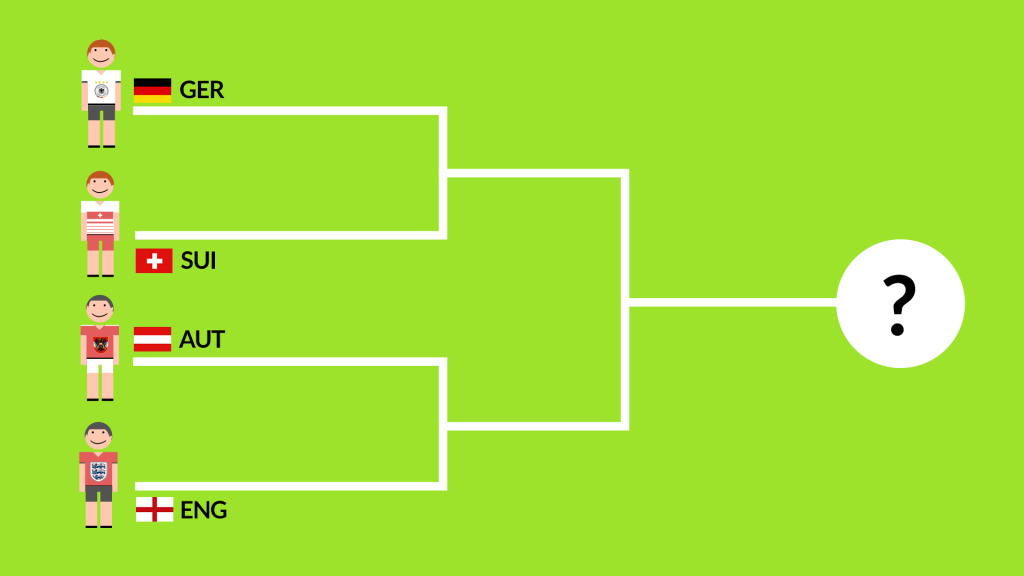 The rules
The semifinals are played with respect to the following rules:
We will compare each countries performance in its own market. (E.g. The performance of team Switzerland will be measured only in Switzerland)
The baseline are 14 days before 25th May.
Semifinal is played from 25th May to 7th of June.
The better relative development of conversions for the teams' jersey in its own market win. (E.g. Team Germany could have 15 % more conversions in the semifinal compared to the baseline while Switzerland could have an increase of 12 %. In this case, Germany would advance to the final)
---
Try the first and only tool specially designed for Google Shopping!

---
The final will have different rules to guarantee a winner in regular time. This is necessary to award the winner of the jersey in time. The final is played on these rules:
There will be three goals, the team with better performance in each device sector gets the goal:
o The first goal is scored by performance uplift for tablet devices.
o The second goal is scored by performance uplift for desktop devices.
o Third and final goal is scored by performance uplift for mobile devices.
Thus, the final score will be 2:1 or 3:0.
The competition – win your jersey!
If you want to win a jersey of a team of your choice, please fill in the form and predict the winner of our Google Shopping Tournament. The jersey winner will be drawn from all correct predictions and published on our Google Shopping Blog on the 1st July, 2016.

Are you as thrilled as us to start this exciting Tournament? We can't wait to see the winner of the tournament and the winner of the jersey!
We will continue this series on 8th of June, when we take a look at the standings. Stay tuned for more interesting news from our "Whoop!" Data Science department!