Subscribe to join thousands of other ecommerce experts
15 Years Of Google AdWords
Did you notice? Google AdWords celebrates its 15th birthday! To be honest we were quite busy with the Hero Conf London that we almost missed it. But the service every advertiser feels connected to deserves a better appreciation. Happy Birthday!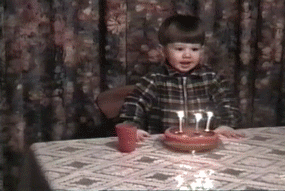 Celebrate With The History Of AdWords
For celebrating the 15th birthday Google made a really beautiful infographic with tons of facts and data. Did you know that AdWords started just with 350 advertisers? Today there are over 1.2 Million! It is still evolving and the PPC market is still growing and Google tries to complete the shift to mobile.  $59 billions of revenue is created by advertising (Source: Google 2014) which is almost 95% of Google's total revenue. You'll find more interesting facts in the infographic below.
Checkt it out and enjoy!

Source: http://adwords.blogspot.co.at/2015/10/happy-15th-birthday-adwords.html