Subscribe to join thousands of other ecommerce experts
Attract Local Shoppers with AdWords Location Extensions
Google says that 4 in 5 consumers use search engines to find local information. So clearly you have an advantage over other retailers when using any kind of locational information in your ads as consumers prefer and are more likely to act on them. That way potential customers see at one glance where they can get your products and how far away they are.
Tl;dr
4 in 5 consumers use search engines to find local information
Use location extensions to get more foot traffic in your store
For using location extensions you need to have a Google My Business account and link it to your AdWords Account
Location targeting helps you focus your advertising on the areas where your shops are at, and restrict it in areas where you don't
If you want to attract local shoppers there are some features in Google AdWords and Google Shopping that can be useful for you. For Google Shopping there is something called local inventory ads as you might already know from our previous blog post.
If you want to bring more foot traffic into your store by using Google AdWords you should definitely use location extensions.


How to setup Google AdWords location extensions
Google AdWords location extensions are available since 2009. Since then Google released every few years upgrades of that feature.
As of 2014 you need to have a Google My Business account that contains one or more locations of your store(s) and other relevant information and link it with your AdWords account in order to add a location extension.
Just with linking these two accounts you already enable location extensions for all of your campaigns. With this, the location and other information will automatically appear with your ads on every device and they'll also be eligible to show as ads on the map itself.
Furthermore, if there are more than one of your store locations close to a customer, your ad will show with multiple extensions on mobile devices. That way the customer can choose which location is more convenient for them.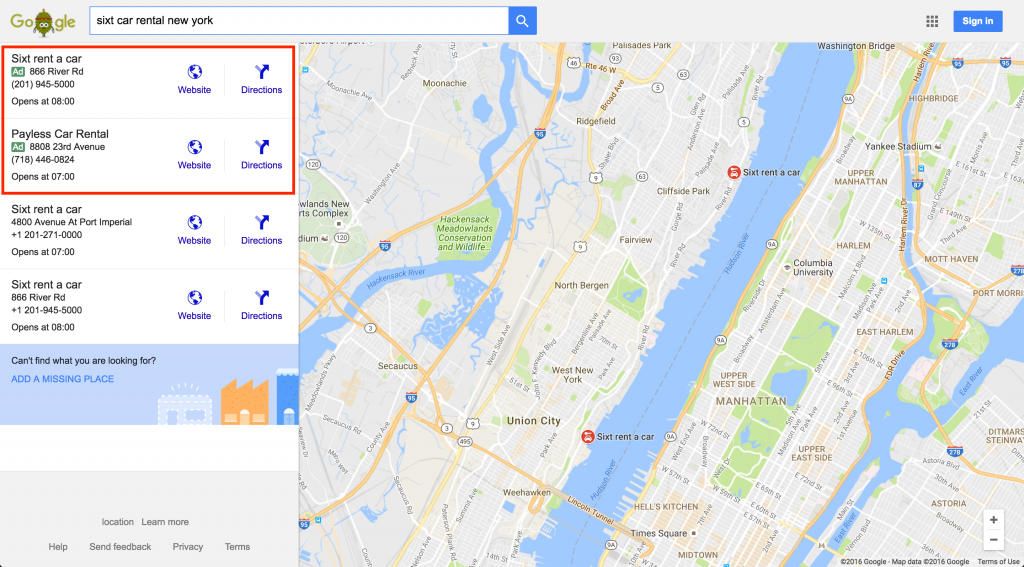 Get more strategic with location targeting
Regardless of how many extensions you are using in your ads, it will not make much sense if your ad doesn't show in the right places. For example, for a person located in California, a location extension for a shop in New York will not be relevant. But for a person that walks down the street of your shop and is looking for products that you sell or are similar to yours it will definitely be relevant.

With location targeting you can target countries, areas within a country, a radius around a location, or location groups that your shop(s) is at. Furthermore, you can set a certain percentage that you are willing to pay more for a click of a potential customer close to that area or decrease it with a negative percentage to restrict that area.
---
Try the first and only tool specially designed for Google Shopping!

---
That way you make sure that your ads are showing primarily for people in the chosen area which could help increase your return on advertising spend (ROAS). Just be careful with setting up location targets. As soon as you set one you need to set all the location you want your ads to be shown. Like in the picture above: if you do not set a location target for the United Kingdom your ads will just be shown in Birmingham and Edinburgh (doesn't matter if you define a bid adjustment or not) and nowhere else.
Pro-tip:
With the tab "Dimension" in Google AdWords you can view the distance report. It tells you where your customers have been when they saw your ad, which helps you to find the best radius to target.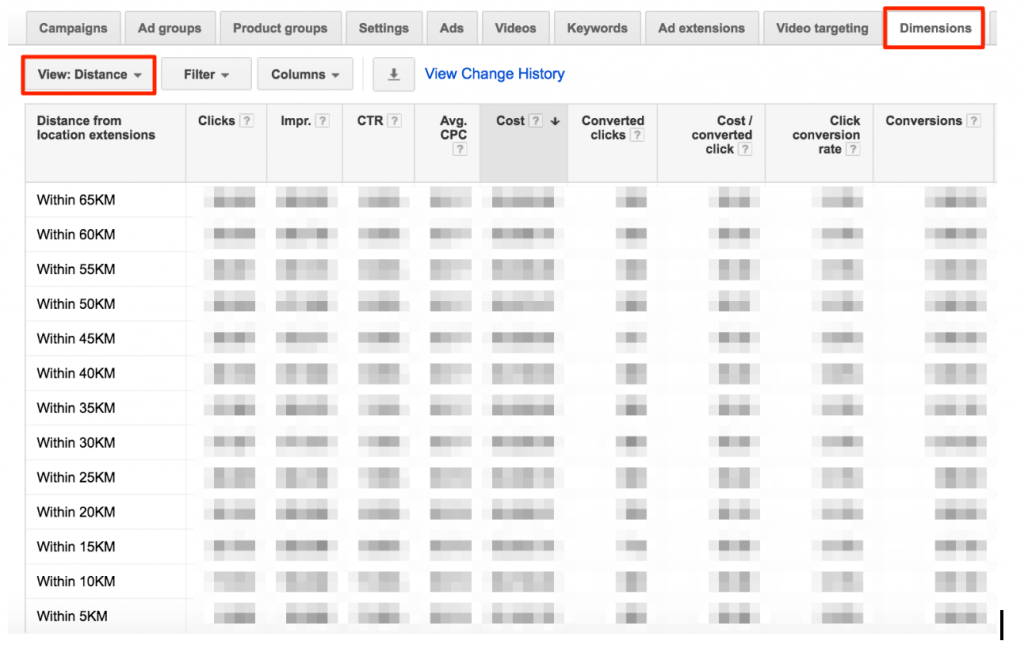 If you still are not sure about using location extensions, Google did a study on customers local search which you can find here: Understanding Consumers' Local Search Behavior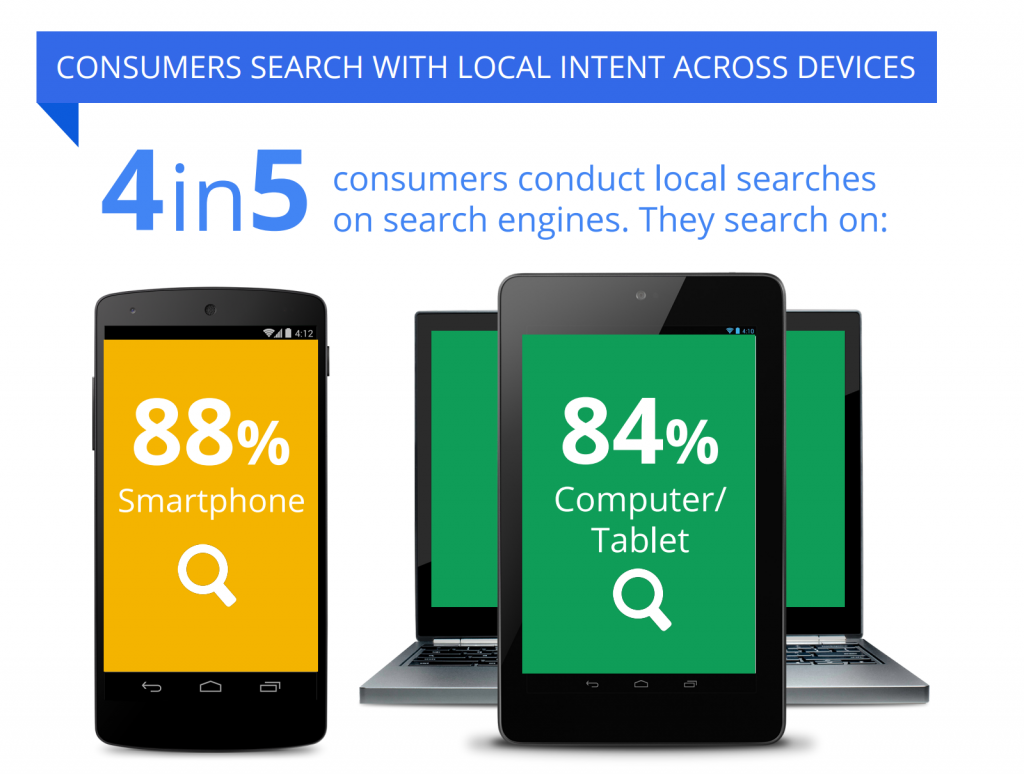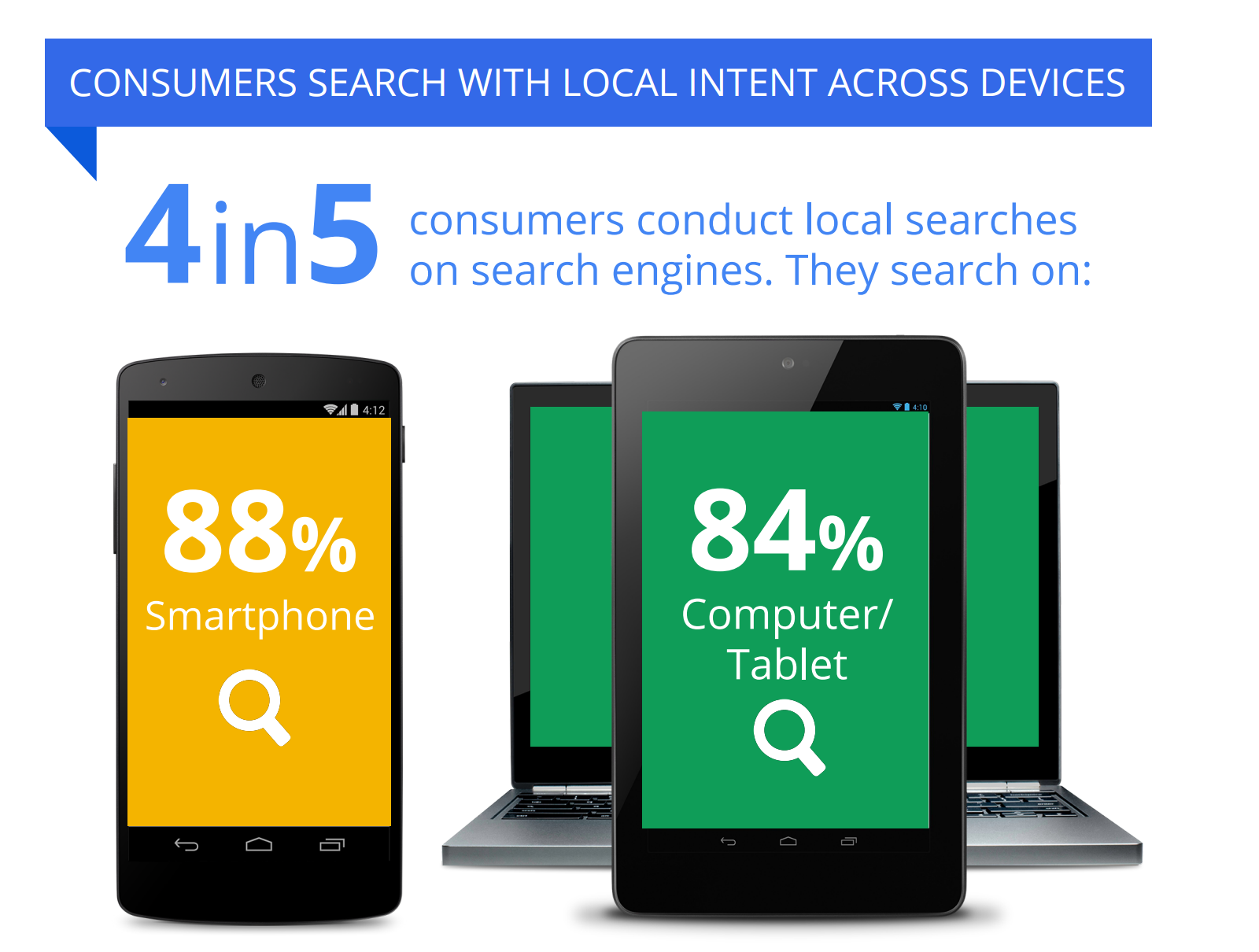 Conclusion
You see that it is proven that locational information is important especially if you want to draw customers in your store. Finally, we can say that extensions of any kind already help you to stick out of the other paid ads so it definitely gives you an advantage over your competitors.