Subscribe to join thousands of other ecommerce experts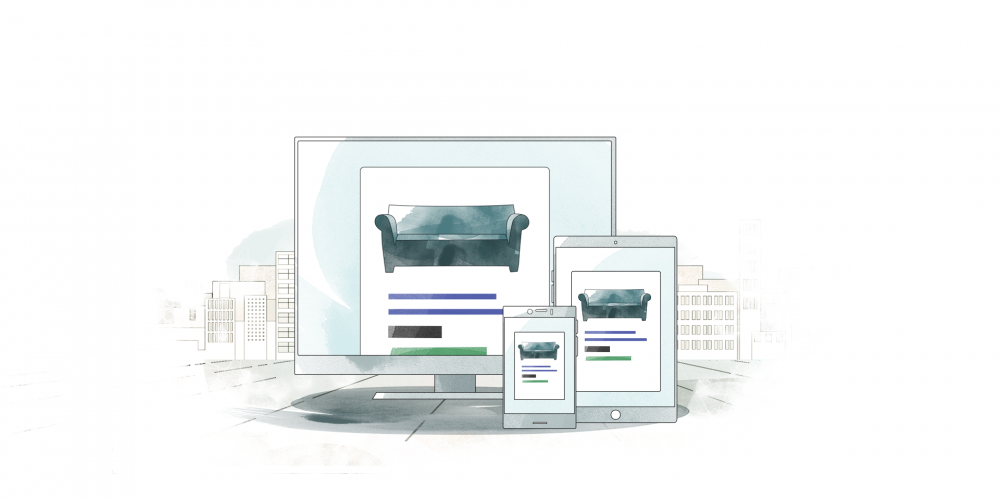 The question whether or not to segment PPC campaigns by devices has caused heated discussions among digital marketers. The concept of splitting campaigns per device has been around since 2016 when Google started to allow PPC managers to set device bid adjustments of -100% for every single device. But why are opinions so split over this topic?
Device Campaign Splits: The Pros & Cons
Some think that bid adjustments alone can do the job and there is no need to bother with the extra effort that comes with campaign splits. After all, you will have to analyze and manage three campaigns instead of just one. At the same time you end up dividing your data: all of your click and conversion data will be split, which can make it a lot harder to make informed bidding decisions in smaller accounts.
Nevertheless, for most retailers it is crucial to treat devices differently because mobile, desktop and tablet differ regarding performance, order values and user behavior. The most prominent example is the smartphone crowd: not only does mobile traffic tend to be particularly high on weekends, but people also use mobile for research before converting offline or on other devices. This results in a high number of non-converting clicks on mobile.
Device Click Share (Merkle Digital Marketing Report Q1 2020)
Another disadvantage of relying on just one campaign is that it's (almost) impossible to manage modifiers on the product level. First of all, you would have to have one ad group per product. Secondly, you would have to manage device adjustments for each ad group without a clear overview of the change history. Having granular, device-specific campaigns is no less complex (unless you get help from machine learning technology). But when done properly, the upside is tremendous – device splits allow you to achieve maximum bidding accuracy and efficiency by adjusting bids according to the conversion potential of individual SKUs and the performance of the specific device.

Best-Practice: Device Campaign Splits with item-bids
Release of Inheritance Feature
For many of our Whoop! users, having a device unaware campaign only signifies a lower level of control and efficiency than necessary. Campaigns can easily be split via the Whoop! dashboard, allowing our algorithm to adjust bids even more precisely than ever before. Simply go to your settings and select 'Bid Management Status'. There are several split options to choose from: (1) per device, (2) for mobile / tablet and desktop, or (3) for desktop / tablet and mobile.New Whoop! users have the possibility to apply device splits from the get-go. Our customer success managers will help you make the right setup choices.
The predictive bidding algorithm will adjust bids on the item-level no matter which option you go for, while the dashboard provides a KPI and bid strategy overview for each of the device campaigns. What's more, the 'inheritance feature' now provides an additional leverage: Advanced Bid Strategies (ABS) can automatically be copied from the target country, added to the device-specific campaigns and kept aligned with changes made on target country level. If you do not want to inherit the ABS, you can simply decide not to — The choice is yours. The advantage of setting ABS on device-campaign-level is clear: you can define specific segment targets to take into account the performance on the respective device. One of your product types sells extremely well on mobile? You want to exclude single items from auctions on tablet? You want to boost impressions for a certain brand on desktop only? Your boss expects a higher return from mobile? All of this and much more is possible with device-specific ABS.
You are not using Whoop! yet? No problem: you can either set them up manually or contact us:
Are Device Campaign Splits right for you?
In the end it's no simple "yes/no" decision and everybody has to factor in the pros and cons for their business. Device campaign splits should be considered by every performance-oriented PPC manager but it's not the perfect solution for each and every online shop. Don't split your campaigns if the effort and complexity of scaling outweighs the financial advantage. Do split your campaigns if you have the right strategy and toolset.
If you need help deciding if device splits are a valid approach for your business, or if you struggle with the manual effort of setting up and managing device campaign splits, contact us! At Smarter Ecommerce we combine more than 10 years of Google Ads know-how with proven machine learning power for long-term Google Shopping success.