Subscribe to join thousands of other ecommerce experts
How social distancing changes ecommerce habits
We are now nearly two months into the COVID-19 lockdown and, while much is still unknown, we are seeing trends that may point to the "new normal". However, how we evaluate the impact of these trends will depend on our individual businesses and markets. How we react to them will impact the future of our businesses. Faced with change on this scale, many companies would naturally focus on defensive moves. But let's be optimistic: there are many emerging opportunities to be found in the changing ecommerce habits.
If you understand what's happening, you can take strategic actions.
Working with our clients, we have noticed trends. Here, we have set out the key transformations in ecommerce habits we have been able to identify and look to provide you with advice on what to do next. Ultimately, this is an open discussion, and we would encourage you to leave comments. If you want live updates, check out our smec Market Observer.
1. Volatility and new areas of interest
Ecommerce has been at the centre of retail changes. Some online retailers have been struggling to keep up with sometimes 20x more demand while maintaining inventory levels. How long will that be sustainable? Retailers that are benefiting from this boom in conversion rates are going to keep it up for as long as they can. But you should prepare for change in ecommerce habits.
Volatile demand has impacted different product categories in different ways. But there are a few trends that stand out:
There is a surge in home fitness products as gyms are forced to close.
Fashion products have experienced a decline in sales.
Many companies have implemented a work-from-home policy, driving demand for computer monitors, keyboards and office chairs.
Most travel has been halted, causing declines in the luggage and suitcases, briefcase, and camera categories.
Garden and home goods are being purchased at higher rates.
Formal apparel categories including Bridal and Men's Suits are in decline as many couples are forced to cancel or delay their weddings.
As of 31st March, nearly nine in ten (86%) of UK-based marketers were delaying or reviewing their ad campaigns, up from 55% on 16th March. Organisations are trying to adapt to changing demands and shift their focus to delivering digital-only products and content. According to Econsultancy, compared to 18% a few weeks ago, 62% of marketers are now stating their marketing strategies have changed in light of COVID-19.
But advertisers are continuing to spend. Average European Google Ads cost-per-click increased by nearly 4% between the end of April and the 10th of May — based on year-over-year numbers. There are industry differences, with spikes in musical instruments and IT equipment, for example, and declines in travel and hotels. The average numbers are still down compared to February, but CPC upticks show competition and market interest.
What to do:
PPC and advertising rethink
On the plus side, if you have the money and the inventory, there is less competition for advertisers committed to running campaigns. It's still worth refreshing campaigns to avoid running outdated ads that aren't relevant to the current situation. Checking your wording and sentiment on campaigns to match the current environment is definitely worthwhile.
Tactics will need to be adapted to this new world and while a great detail of historical sales trend analysis data will be useless now, situation analysis will be even more important. Consider retaining investment in analytics, online marketing and online content so that you can remain competitive.
Watch your automated bidding. Algorithms 'learn' from historical data, and unprecedented circumstances will throw them off. That doesn't mean automation software has become less useful — it simply means that you need to make sure you're in control.
Set ROAS figures and segment your campaigns.
Use custom labels to maximise control over bidding direction.
Make sure that you align overarching advertising strategy with business goals and logistical realities — don't advertise products you don't have in stock or can't deliver.
Place strict budget limits and regularly review outcomes.
Having data over the last few weeks is better than flying blind. Rapidly changing customer behaviour and increasing uncertainty calls brand awareness campaigns into question. If cash flow is a problem, it may be best to focus on the bottom of the funnel.

Understand your own supply chains
You cannot sell what you haven't got. As weeks move into months, you will no doubt come across more supply chain issues — particularly if there are flare ups in autumn. Again, according to Econsultancy, 44% of companies already claim that they have experienced an impact on their supply chain.
It's worth considering how you can build resilience into your fulfilment operations so business can continue — reducing dependency on any single point of failure. More simply, just make sure to align your advertising strategy with these logistical realities.
2. Buying at home to be at home
More than a third of the planet's population is under some form of restriction. Habits are changing, and the longer this goes on, or the more often we go through waves of rolling lockdowns, this will just become the way we do things.
Buying in bulk
The one major change in ecommerce habits due to the uncertainty caused by COVID-19 has been the tendency to stockpile. Most indications are that this will subside once confidence in availability is established — and that seems to be borne out by experience in Italy and Spain. However, as lockdowns are eased and then tightened, it will be interesting to see whether behaviour goes back to the bulk-buying model and consequent rationing and prioritisation.
Hobbies
As more people are forced to either work from home or be isolated there, hobby purchases are increasing. For example, sales of musical instruments appear to be shifting to online from offline. With many more musicians being created during lockdown, net-new-growth is taking place that will likely be mirrored in many other sectors — gardening being another natural candidate.
What to do:
Look at your data for emerging patterns. You might find that some people are buying certain products together. You might find that existing customers are now buying other products in your portfolio which they didn't before — a prime case for bundling offers.
The new normal of people staying home, watching TV, playing video games, or reading books has created opportunities to offer customers new experiences from the comfort of home. Try reaching out to customers with more in-depth digital activities that customers can participate in from home. For example, expert Q&As, how-to workshops and exclusive sessions. Some of these could become revenue generating in their own right.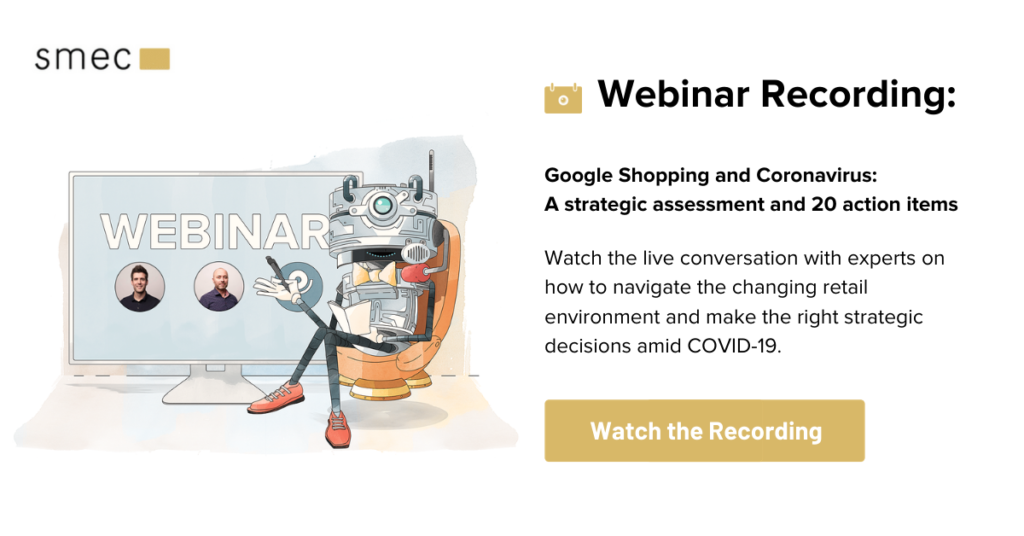 3. Community spirit and the online high-street
There seems to be a correlation between the emotions social distancing has created and the way people spend. Facing a real threat, consumers are more willing to support their vulnerable neighbours and community members. This is further reinforced by social distancing, which seems to have created a need to strengthen bonds.
Customers online are also now 'window shopping' more. Likely, this has to do with increased free time, an inability to shop in stores and the significant variability in delivery times — people click on an ad, realize that it will only ship in 4 weeks, and then don't convert. Either way, people are treating online stores more like the high-street we are accustomed to walking down. That makes visibility all the more important.
What to do:
While gift experience programs have seen their sales plunge, they will undoubtedly rebound substantially as we look to make connections with friends and neighbours. But the value of purchasing gifts may increase. Looking at the gift potential for your portfolio, or rearranging it to be so, may be a worthwhile effort.
Engaging with your customers and wider community could not only be good for your brand but also the morale of your own people. Look to support local or important-to-you charities by offering discounts or expertise. Showing a "we are all in this together" spirit is never a bad move.
Lastly, although online 'window shopping' can decrease overall ROAS by decreasing CVR, it does present interesting opportunities to find new customers. If you have the budget, you can focus on top-of-funnel ads, e.g. Sponsored Brand posts on Amazon. Then follow up on shopping cart abandonment with promotional offerings and targeted email campaigns — particularly if that abandonment occurred on your own website.
It's also valuable to focus your ad spend on products you have the ability to deliver quickly. In the current moment, having in-demand products in stock and the ability to fulfil those orders within a week is a competitive advantage in and of itself.
Will change be permanent?
While the world is trying to come to terms with the effects of COVID-19, behaviour is changing and shoppers are increasingly moving online. Ecommerce vendors are in a good position to capitalise on this, but only if they are able to align products, inventory, supply chain and advertising to changing behaviour.
It's hard to tell what the long-term impacts of COVID-19 will be on the economy. But it's unlikely that things will ever go back to exactly the way they were. However, this isn't all that different in and of itself. If there is a defining feature of the modern world, it's constant change. We are currently just going through a period of accelerated transformation.
The key for businesses looking to turn disruption into an advantage will be detailed study and flexibility. To pick up what behaviours may be sticking, keep an eye on how different countries react as the virus recedes. Just like it came on as a wave, the effects will recede at different rates. Countries that recover earlier will give you an opportunity to see what might happen in your most important geographies.
In these uncertain times, there are still opportunities. Buying patterns will change as a result of COVID-19, the best we can do is follow the market closely and look for opportunities as they emerge. And wash our hands…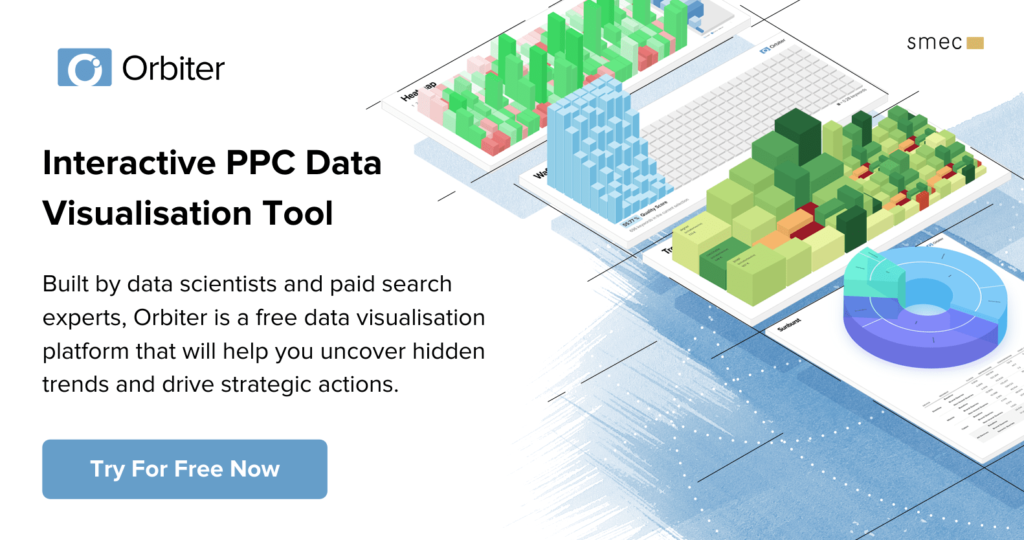 smec Market Observer
To support you in times of unprecedented change even more, we created the smec Market Observer. It provides you with trustworthy PPC data from various industries and valuable analyses enabling you to better understand how your market is changing so you can make better-informed decisions.