Subscribe to join thousands of other ecommerce experts
PPC Adventures Part 6: Common E-Commerce Mistakes
Let's start with the next part of the E-commerce chapter of this blog series. I already covered the fundamentals of E-commerce and I also have shown you some E-commerce trends and best practices for online shops. Now it's time to tell you more about common E-commerce mistakes.
Tl;dr
Common mistake are:
Choosing the wrong E-commerce platform and shopping cart
Not providing a secure online shop
Not giving each marketing channel a chance
Bad shop design
No responsive and mobile friendly online shop
No SEO strategy
Building up an online shop is hard work and can also be frustrating. No matter how much work you put in, small details can sabotage your efforts and hard work. Mistakes can happen to anyone of us, but if you deal with this topic before, you can avoid many of them. For the most common mistakes, I will also tell you how to fix them.
Mistake 1: Choosing the wrong E-Commerce shopping cart
You think you have an appropriate E-commerce platform for your online shop? Your selected shopping cart is the one that suits the best to your online shop? Many shop owners don't think enough about this topic. When you choose your platform and shopping cart, you have to do your research – don't just pick the first platform and cart you think will work for you.
When you are looking for the right platform, there are lots of factors that can weigh into this decision. The essential ones are:
pricing

scalability

flexibility

support
When you have chosen the right platform, you should focus on the appropriate shopping cart. Ask yourself if the cart is easy to use for customers or if they need to go through a big learning curve to use it.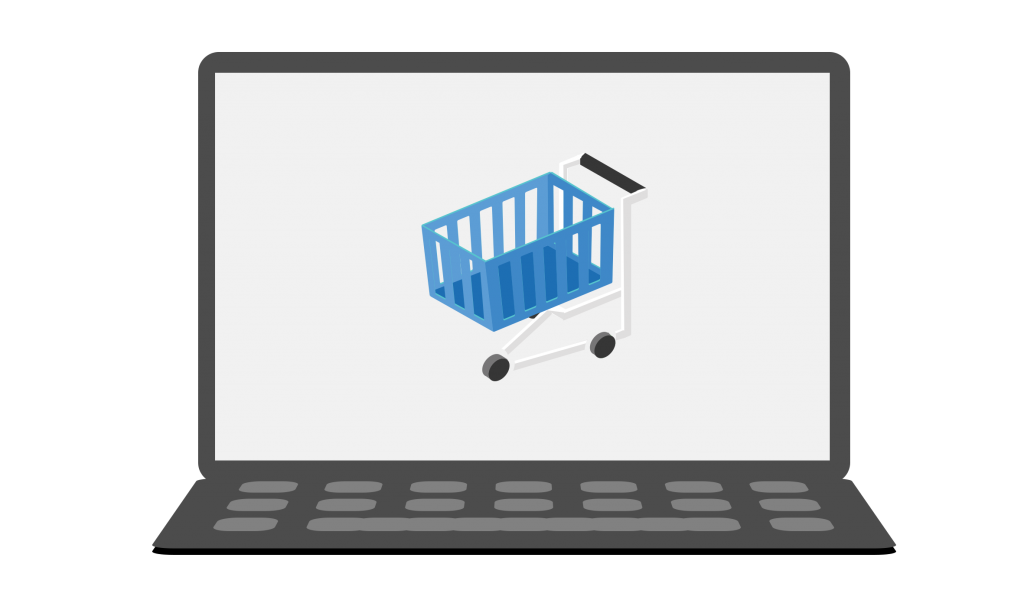 Of course, there are also some factors you should pay attention to when you finally make a decision. Think about
the feature requirements,

functionality needs,

integration requirements,

budget,

design and theme needs,

and the customizability.
You think you found an appropriate shopping cart and platform? Don't forget to read the customer reviews to make sure those others are happy with this solution. Often you can also take a free demo or trial of the platform and the cart – this might help you to find out if both may or may not be a good fit for you and your business needs.
Mistake 2: Not providing a secure online shop
Do you buy something from an online shop, you have doubts about the security? I'm quite sure you don't – and so won't other customers. Especially smaller shops tend to fall short of having clear trust indicators for customers. How can you make sure your shop is secure for your customers?
Well, you know HTTPS? The S in here stands for Secure which is part of the Secure Sockets Layer. You remember when I told you about this in PPC Adventure Part 3? The computer networking protocol SSL is a security technology, which is used to authenticate business transactions.
Customers need to trust you and your online shop. SSL helps you to encrypt the communication between your customers and your platform. SSL uses a combination of public-key and symmetric key encryption to secure the connection between those two parts.
Try to get your personal digital SSL certificate. It guarantees the authenticity of your website and shows your customer, that you protect sensitive data. And don't be scared – you can get this certification quick and within budget.
How else can you provide a secure online shop to your customers? When you are picking a service provider, you should take a provider, which is preferably verified through industry certifications and is always ensuring that their service providers secure their own data with https.
Mistake 3:
You don't give each marketing channel a fair shot
You think, one marketing channel is enough for your online shop? That's one thing many new online retailers are thinking. Of course, there are lots of marketing channels you can use and as an online retailer you have do spend much time, energy and money for as much marketing channels as you can – if not, you might make one of the biggest mistakes you can do.
One friend of mine often complains about the time he has to spend for social paid ads. But search engine marketing (SEM), Facebook Ads, influencer outreach and Instagram marketing are worth the effort. If you think that your effort doesn't pay off, you should track and analyze the channels. But don't give up! Sometimes it might just take more time and you to spend a bit more money to find the audience that fits best to you.
Maybe you are just using the wrong marketing channels for your audience. Change your ad design and make sure that you know which audience you want to reach. As said before, it takes time and patience to find out, which channel and which audience are appropriate for your online shop. To figure out the right channel, you should focus one channel after another and not each at the same time – take your time and you will see that the effort will pay off.
Mistake 4: Having a bad design
As a shop owner, you try to make your online shop customer friendly, scalable, flexible – but some might forget, that the online shop also has to fit the eye of the customers. The most annoying thing are colors which don't match and the overview of your main page is sloppy and slaying.
When you set up your online shop, you should never forget about the design – it's the first thing your customers see and will keep in their minds. A good design can also build up trust with the users. The design tries to convince the customers to buy something and so your shop has to appeal and attract customers.
Your color palette should be well thought and can go a long way to enhance the user experience. Use complementary colors to create balance and harmony at your site. How can you make the reading easier for the customers?  Use contrasting colors for the text and background, but always be careful with vibrant colors – they create emotion and shouldn't be used too much.
Also, your graphics and product images should be chosen correctly, because "a picture can speak a thousand words" – BUT misusing or overusing graphics and design elements might make your site slower. You always have to be careful when it comes to the speed of your online shop.
Mistake 5: Not having a responsive and mobile friendly online shop
Do you remember when I was talking about mobile commerce as a trend in E-commerce? Well, mobile commerce is getting more important for online retailers (that' no secret). This means you need to have a responsive and mobile friendly online shop. There's no discussion about it. Have you been thinking about a mobile version of your online shop before?
When I go through online shops with my phone, I often spot online shop which do not care about a responsive and mobile friendly user experience. For me as a user it's hard to enjoy shopping in these shops – and to be honest, I would leave the page and search for another one.
---
Try the first and only tool specially designed for Google Shopping!

---
Chris Belew, CEO from Apptive also approves, that more and more people are doing their research and shopping on mobile devices. About 57 percent of consumers will not recommend a business with a poorly designed mobile site and will go to a competitor's site – exactly what I told you before.
What can you learn from this? It's important to understand that mobile optimized does not just mean, that the desktop version looks good on the phone – you need a well thought out plan that helps you to keep your customers at your mobile version of the online shop.
Mistake 6:
Not having a SEO strategy
One of the most common mistakes in E-commerce is not doing any search engine optimization – SEO. If you have read all of my Adventures before, you might have recognized, that SEO is a topic I haven't covered before. Don't be scared – I will write about this topic more detailed in a later part of this blog series because it's quite essential for retailers.
SEO is necessary and might be one of the most powerful ways to boost your online shop. But what exactly is SEO? Search engine optimization is a strategy, technique, and tactic, which is used to increase the amount of the visitors of your website. This happens by obtaining a high-ranked placement in the search results page of a search engine such as Google and Bing.
The keyword research is one of the foundational tactics of SEO. It's the simple art of understanding the terminology of your potential customers, which they are using to find the products you're selling. SEO is not the hardest thing to learn, but it's not easy either. It can also take a while to show success but in the end, it will help your business to grow.
Conclusion
Building a business is hard work and there are many mistakes that might happen while building it up. After reading this blog article you have a brief overview about common E-commerce mistakes – but please remember: There are lots of other mistakes that can happen!
As a shop owner and online retailer, you should regularly take some time to take a look at your store and maybe check some best practice examples on other websites. What are your experiences with common E-commerce mistakes? I would be happy if you share them with me 🙂  
Series overview: