Subscribe to join thousands of other ecommerce experts
PPC Adventures Part 5: E-Commerce Trends And Best Practice Online Shops
You thought my journey is over, now that I have the AdWords Certification? I can calm you down, the PPC Adventure will go on 🙂  Do you remember when I told you the basics about E-commerce? This week I'm going to tell you more about E-commerce trends and show you two best practice online shops. E-commerce is a rapidly changing topic and as a retailer, you should always be up to date.
Tl;dr
E-commerce market will grow about 12 percent per year until 2019
Trend 1: Omnichannel
Trend 2: Social Commerce
Trend 3: Mobile Commerce
Trend 4: Big data and predictive analysis
Trend 5: Same day delivery
Best practice online shops – Drink for Good & Craft Beer Hound
A study from the Statista.com says, that the E-commerce market will grow about 12 percent per year until 2019. Specific sectors, such as apparel and electronic will increase the most. Of course, every retailer tries to be the best and therefore there is a heightened competition among the companies.
There are a lot of opportunities and especially trends a retailer can follow to get a piece of the cake. But what exactly are those trends? And isn't it hard to follow a trend in times everything is changing constantly? In the next few paragraphs, I will tell you more about trends that already exist and those, that will become more important in a not so far time. 
Trend 1: Omnichannel
Today, retailers are active across multiple channels. Sometimes they use those channels even simultaneously. Omnichannel is a multichannel approach to sales that provides the customer with a seamless shopping experience whether the customer is shopping online from a desktop or a mobile device, by telephone or in a store.
When it comes to omnichannel, it's important to distinguish the omnichannel user experience from the multichannel user experience. Note: All omnichannel experiences will use multiple channels, but not all multichannel experiences are omnichannel. Sounds a bit cloudy? I will try to describe it to you in an easier way. 
We talk about multichannel user experience when a business has a website, a blog and social media channels like Facebook, Twitter or Instagram. Those companies just use these channels to get in contact with their customers and they don't focus on the experience. In this case, the customers mostly have a lack of experience. The omnichannel user experience aims for each platform and device a customer might use to interact with the business.
Companies that use the omnichannel technique align their messaging, goals, objective and design across each channel and device. An example for this is when customers are in a store and they access via mobile to the retailers website. The website should give you the same experience as in the store. According to Google, 85% of online shoppers start a purchase on one device and finish it on another. Compared to single-channel-shoppers, multi-channel-shoppers will spend over 3 times more and they also shop more often.
Trend 2: Social Commerce
The second trend I would like to cover is social commerce. Social commerce is a kind of E-commerce which uses social networks to assist in buying and selling products. How can you sell products via social media? Social Media uses user ratings, referrals, online communities and social advertising to bring their products to the customers.
Although social commerce is still in its infancy, it is also becoming more and more important in 2016. No matter if you are a small business or a major retail brand, social commerce will help you to increase the retail traffic. Which social networks can you use for social commerce? Well, Facebook is already standard for online retailers but also Twitter and Pinterest are platforms retailers can or should use.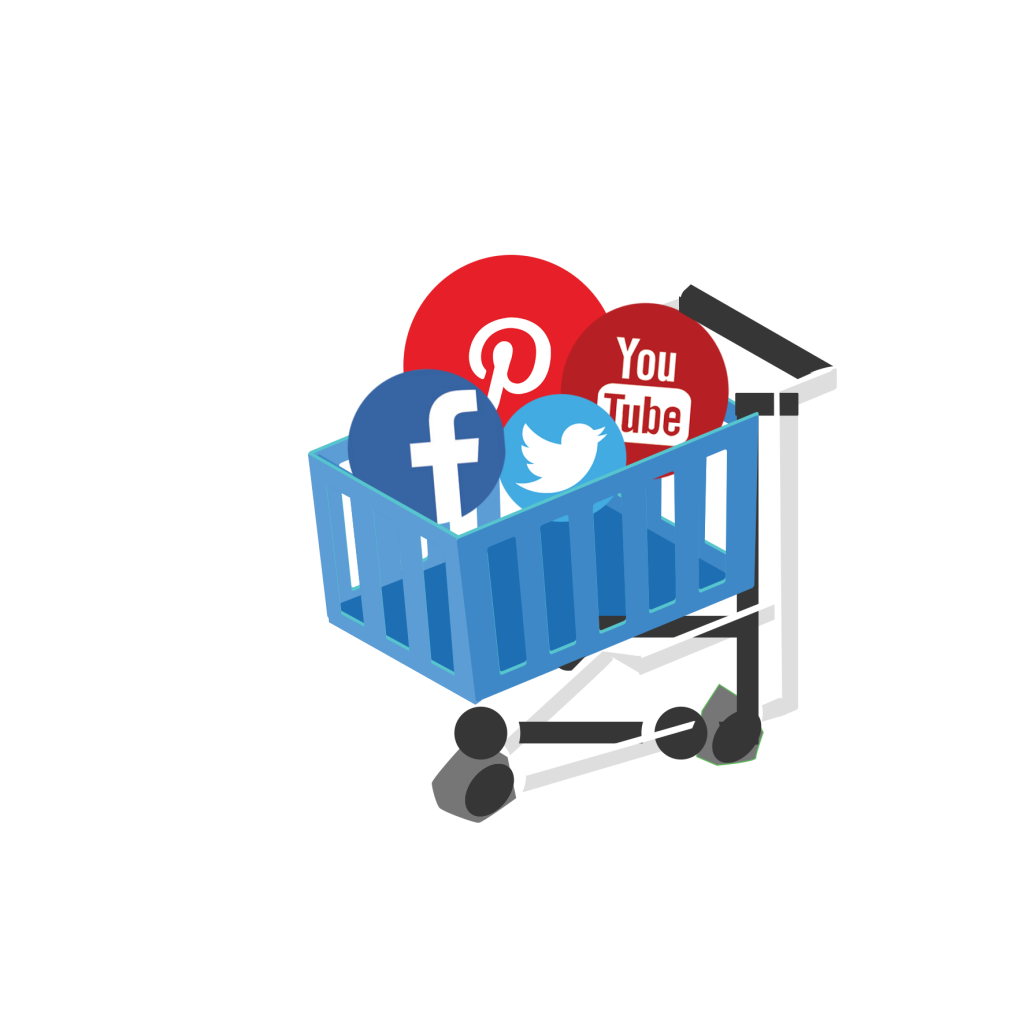 Mashable grouped social commerce into the following seven species:
Peer-to-peer sales platforms
Peer-to-peer sales platforms are community-based marketplaces, where individuals communicate and sell directly to other shoppers – e.g. eBay, Etsy
Social network-driven sales
Social network-drive sales are driven by referrals from established social networks, or take place on the networks themselves – e.g. Facebook, Pinterest, Twitter
Group buying
Products and services are offered at a reduced rate if enough buyers agree to make the purchase – e.g. Groupon, LivingSocial
Peer recommendations
Sites that aggregate product or service reviews, recommend products based on others' purchasing history, and/or reward individuals for sharing products and purchases with friends through social networks – e.g. Amazon, Yelp
User-curated shopping
Shopping-focused sites where users create and share lists of products and services for others to shop from – e.g. The Fancy, Svpply
Participatory commerce
Consumers become involved directly in the production process through voting, funding and collaboratively designing products – e.g. Threadless, Kickstarter
Social shopping
Sites that attempt to replicate shopping offline with friends by including chat and forum features for exchanging advice and opinions – e.g. Motilo
Trend 3: Mobile Commerce
According to Criteo, the mobile share of global E-commerce transaction was over 40% by the end of 2015. Mobile access and transactions are expected to grow up to 70% percent within the next two years and smartphone revenues will definitely overtake desktop revenues. This leads to the conclusion, that more and more shop owners will have to switch to mobile versions for the online shops.
When it comes to mobile commerce, there are several things you have to pay attention to. The first thing is, that you have to include a payment that is optimized for mobile devices – otherwise, the customers might have problems with their payments. You also have to consider the loading times, user experience and especially the responsive design.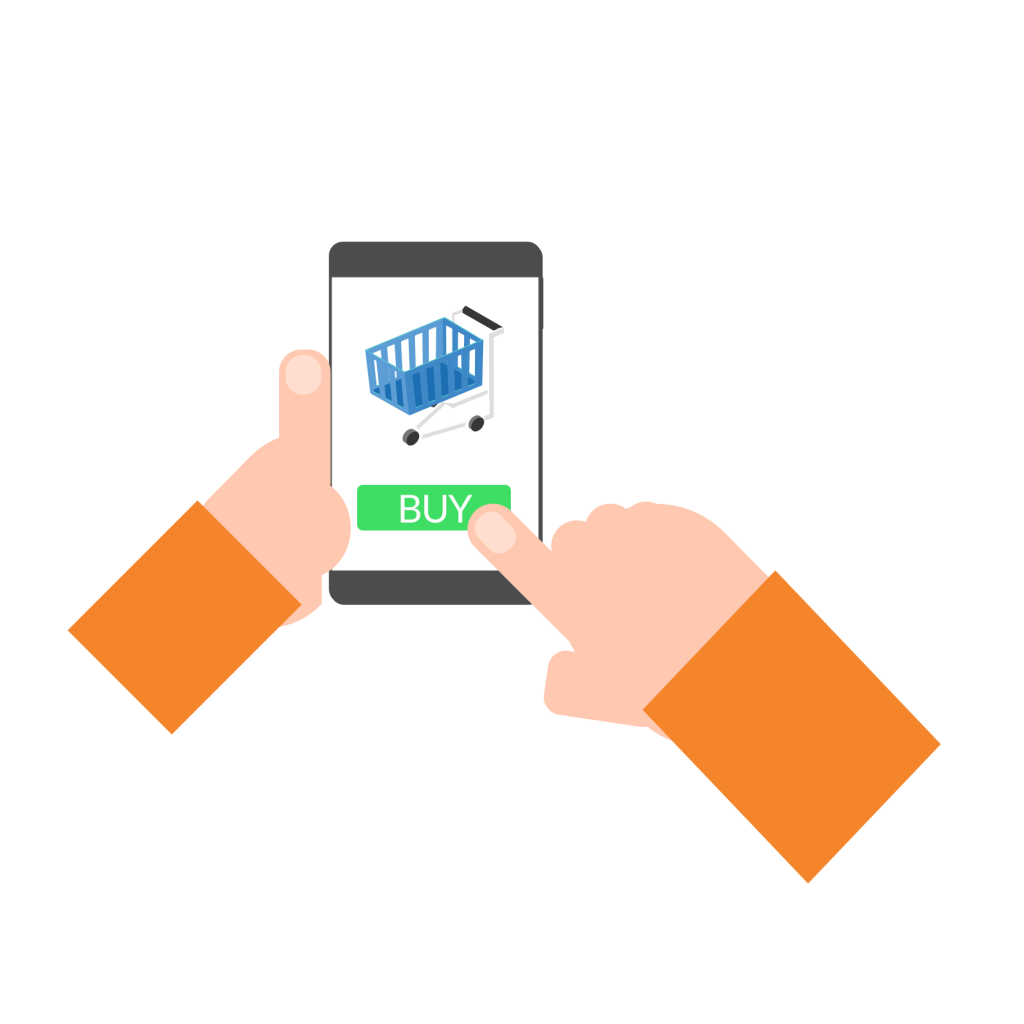 When your mobile store doesn't perform well or is not optimized for mobile, the customers might decide to go to another online shop and in the worst case, they won't visit your online shop again. If there are no problems with the mobile version of your shop and you want your customers to come back, you can integrate loyalty programs and rewards when they use the mobile payment – e.g. 10 points for each purchase.
Trend 4: Big Data And Predictive Analysis 
The next big thing when it comes to trends in E-commerce is Big Data and Predictive Analysis. Big Data is a term to describe the exponential growth and availability of data. Every one of us produces a lot of data every single day, but why is big data relevant for a business? More data is leading to more accurate analyses. More specific analyses are leading to more confident decision making. Better decisions can help you to reduce costs or risks and can lead to greater operational efficiencies.
Retailers who started using Big Data, show a 60% average increase in business margins and a 1% improvement in labor productivity. And how can Predictive Analytics help your business? When you have such a huge amount of data, Predictive Analytics can help you to manage and analyze that information.
Predictive Analytics allow you to analyze, discover and act on data. First, you have to collect information and learn from the past. After this, you are able to uncover trends and make accurate predictions. Retailers that use Predictive Analytics came up with 73% higher sales than those who have never done it.
Did you known that Whoop! is a Predictive Bid Management Tool for Google Shopping? Whoop! predicts the sales potential for all your products with the help of a self-learning Predictive Bidding algorithm that is specially designed for Google Shopping.
Trend 5: Same Day Delivery
What do you think, when you order something from an online shop and wait for your order to arrive? I always hope that it will be shipped as soon as possible or that it will arrive earlier than it is announced. I'm quite sure, that you also want your order to arrive as fast as possible.
Convenience and timely delivery play a huge role in the decision-making process of a customer. Long delivery times, such as 5-7 days, are one of the main factors, why customers decide to buy the product (or a similar one) in another online shop or a brick and mortar.
Amazon Prime Now launched the delivery method "same day delivery" earlier this year. Faster delivery will be a very important trend, not just in 2016. If you have a delivery method, that can deliver the product to the customers in the shortest amount of time, it will help you to extend the customer lifetime value and they will come back to your online shop.
Best Practice Online Shops
Following a trend is one thing, but as a retailer, you also have to make a good first impression to your customers. I'm quite sure you have been on a website your first thought was: Where the heck am I here? But: you can learn from poorly designed websites. In this part of my blog post, I will show you two best practice online shops – Drink for Good and Craft Beer Hound.
Drink for Good
Drink for Good is an online shop, where you can buy "cause" bottles. Cause Bottles are made of 100% recycled aluminum and the lids and bottles are both BPA-free. Drink for Good follows three principles:
COLLABORATE with a diverse group of artists to gain unique perspectives on design and inspiration.
CREATE sustainable and distinct products that dramatically reduce waste.
COMMIT to making a positive difference by partnering with various charitable organizations around the world.
Why is Drink for Good a best practice for an online shop? The first thing, that caught my eye, was the mix of the name, products and unique selling proposition (USP). Those three things fit perfectly together. What's the USP? "Drink for Good – The only cause bottles you need." It's a well-done consideration with a nearly perfect implementation.
The website itself is fresh and friendly. The desktop version is a bit minimalistic but has eye-catching colors and – in my opinion – a creative design. The online shop also works on mobile devices and the responsive design is done very well too. All in all, it's one of my favorite online shops and I can warmly recommend you to visit this online shop to let you inspire from it.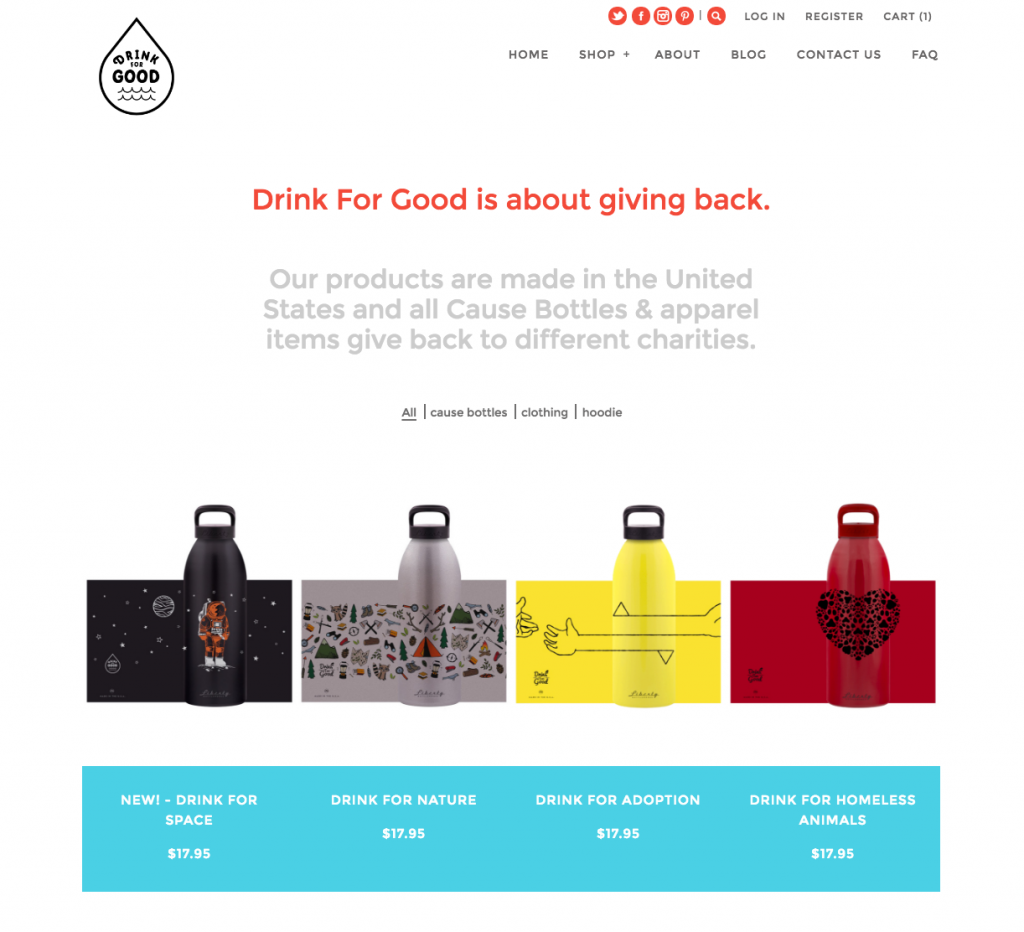 Craft Beer Hound
What is Craft Beer Hound? They are beer lovers. Their mission is to find and design unique gifts and gadget for beer lovers. Many of their items are designed and assembled in their own workshop. They work together with small businesses who focus on quality just like them.
"We believe that our store should reflect the attention to craftsmanship that is exemplified by craft beer brewers."
Why is this a best practice online shop for me? That's easy to say – it's the complete package that makes it to a best practice example. You have a name that's not hard to remember, it's a funny idea and the website is personalized.
How is it personalized? They have a "Brewsletter Sign up" and when users subscribe, they also get a free Craft Beer Hound sticker. The online shop also works well in the mobile version and is, as Drink for Good, responsive. I also like the design of the website – it fit's to the idea of the shop.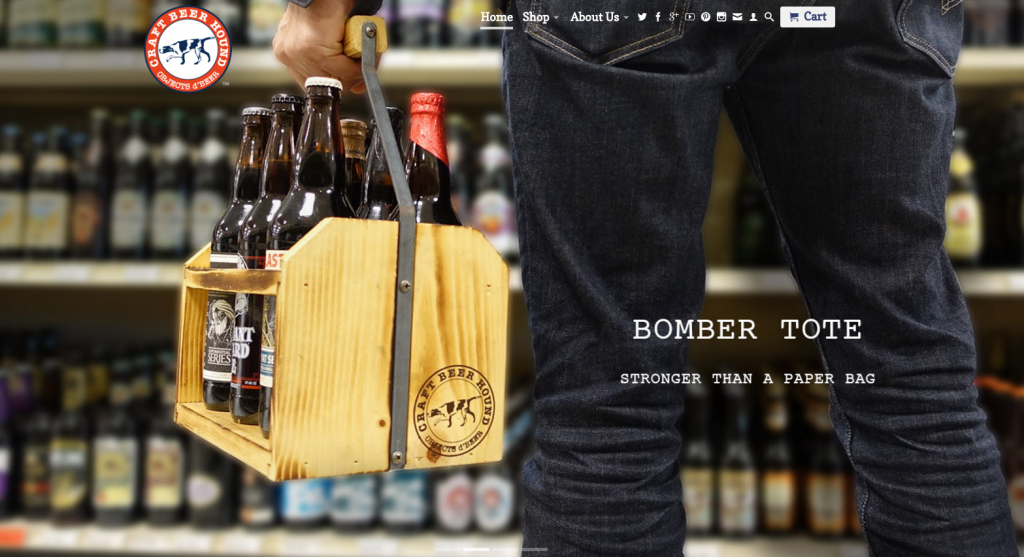 Now you may ask yourself, why I didn't take ASOS and other well-known brands as a best practice. I wanted to give you a little insight in smaller shops that are also doing great work. You also know a best practice online shop? Just let me know – I am happy to discover new things too and would love to get a message from you 🙂
Series overview: