Subscribe to join thousands of other ecommerce experts
Searchmetrics.com: study about Shopping Ads (PLAs) and Text Ads (AdWords)
Maybe you already read it in the news or in some blogs:
Last week searchmetrics.com released a study which focused on a comparison of text ads and Shopping Ads (PLAs). Most of the headlines were that amazon.com is the visibility-winner in AdWords (text ads) and ebay.com at Shopping Ads. We will spare you with the detailed top ten list, because most of the companies are the common top players in the US market. If you're still interested just take a look on your own: http://www.searchmetrics.com/knowledge-base/google-shopping-vs-adwords-study/
Too long; didn't read version:
searchmetrics.com published a study where you will find the leaders of Google Adwords and also Google Shopping
Google Shopping has increased by 118 % alone in  2014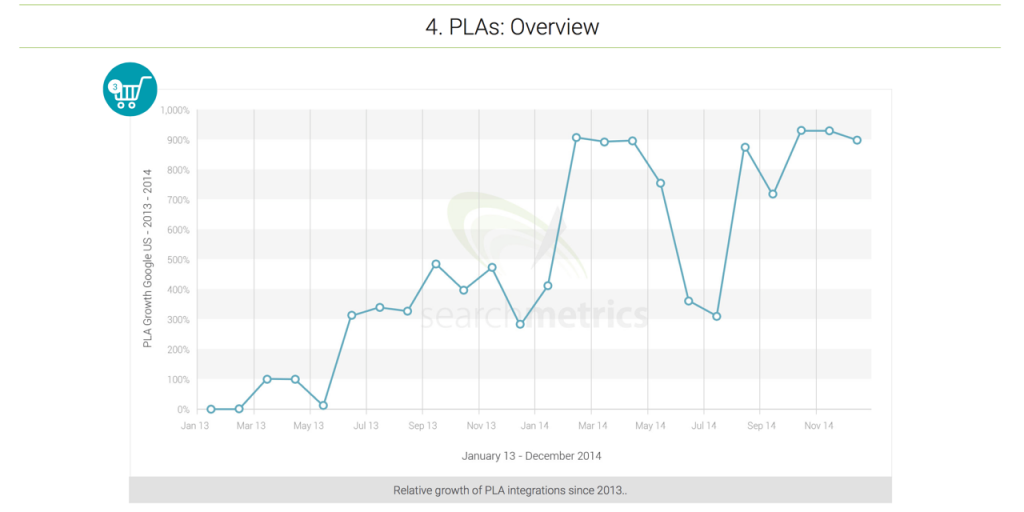 Our comment
We agree with all these facts in the report because it approves our and many other analysts opinion. If you look at the study from the perspective of a retailer there is only one conclusion: If you're an online retailer you should use Shopping Ads, if you provide services of course the only possibility are the good old text ads. Google Shopping is growing really fast (searchmetrics.com also emphasizes that Shopping Ads have increased by +118% only in 2014).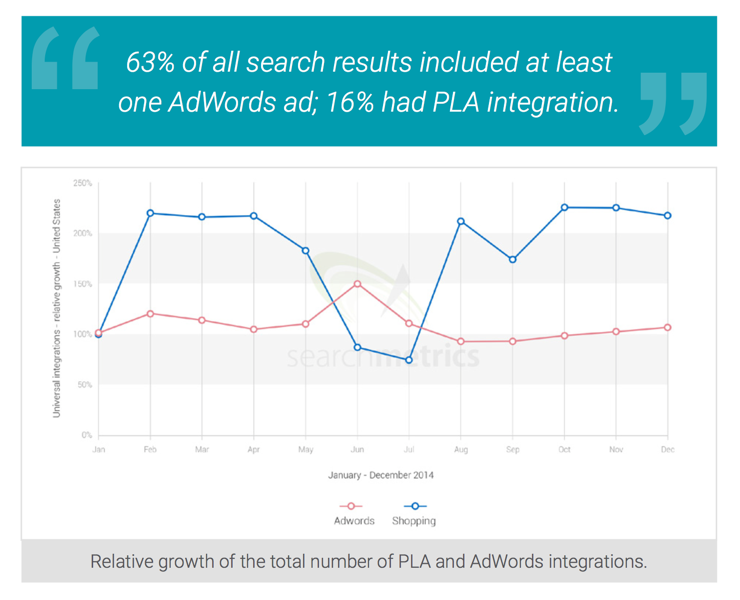 Another fact that we can confirm: Shopping Ads cost slightly more than text ads, but they also have a higher CTR and mostly a better conversion rate.
The weakest goes to the wall. So better start thinking about your advertising strategy!