Subscribe to join thousands of other ecommerce experts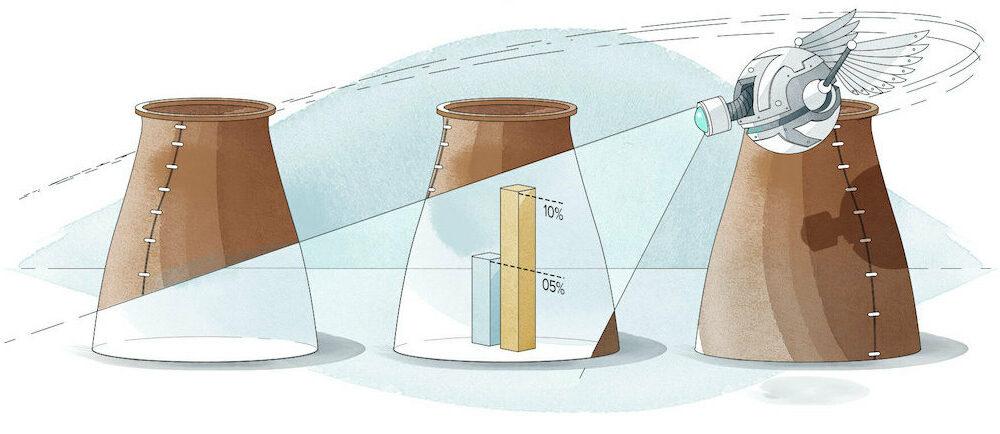 Google's changes to the search terms report (STR), which came into effect early September 2020, led to a wave of discussion. At that time, the impact this update would have on your account was unclear – and some implications may continue to remain concealed.

Briefly summarised, the search terms report has been a powerful tool for you to use in order to identify areas for improvement, especially when allocating budget and understanding the search behaviour of your potential customers.
We all used to take advantage of the information revealed by the STR to make better informed strategic decisions – now these insights are being withheld by Google.
Changes to the search terms report and its aftermath
What changed
With the updated search terms report, limitations were being dragged along, not to advertisers' amusement, that's for sure. Introducing this change to the STR inevitably resulted in reduced insights into search queries which also limits you now in the way you optimise campaigns. Before Google updated the search terms report, you were able to see where you spent your money and based on that derived actions. In other words, you were able to identify where to optimise or push more actively and where to save expenses.
The status quo
There's no clear and transparent communication revolving around this matter. For example, Google neither discloses specifics regarding the limitations the update brought upon us nor provides guidance on how to cope with it (e.g. Google doesn't share details about the search volume threshold to be met in order for search terms to be displayed in the STR).
Reasoning behind makes sense, but…
Unsurprisingly, in response to this announcement, various assumptions and opinions were shared, questioning Google's intentions and the resulting consequences for advertisers.
One rather vague yet somehow legitimate reason Google mentioned in order to justify the change in the STR was closely tied to keeping data protection and user privacy standards at a high level – this should be a priority across tech-savvy companies anyway.

Some also debated whether or not Google's decision to update the STR was actually based on strategic motives pursuing a strongly money-driven goal. What became evident rather quickly was that the loss of valuable data created huge concerns among paid search managers and the like – soon after the update was introduced, advertisers reported losing 20 – 30% of their budget's visibility. That said, there has been an evident loss of transparency and control – you're being left in the dark.
How to shed light on the search terms report?
Being left in the dark isn't something you feel comfortable with…neither do we! To us, it's a feeling of losing control accompanied by a lack of understanding of what's going on. Well, here we are. You're being deprived of the control you had over your account and the data you had at hand. You know less about which search queries bring you customers and/or generate costs. Hence, you are not able to leverage your budget as efficiently as you used to because you simply don't know anymore where to optimise. But apart from that, you also might not even understand to what extent the search terms report update affected your account and the information that comes with it.
To help you shed some light on what seems to be lost in the darkness, we've created a script for you. It helps you understand the scope and impact of the search terms report update on your account and delivers easily digestible results – despite the apparent limitations from Google.
Introducing: Search Query Illuminator
A script to understand the scope of the changes to the search terms report and monitor future developments
What the Search Query Illuminator script is & why you should use it:
The Search Query Illuminator – a Google Ads script – provides clarity about the percentage of unknown search queries that bring you customers and/or generate costs. It reads relevant metrics (impressions, clicks, conversions and costs) from your Google Ads account, compares them (the comparative period can be adjusted) and outputs the result in the form of charts – quite handy and easy for you to read.

Note: Being able to adjust the comparative period can be specifically helpful when analysing huge accounts. Why? The comparative period you're looking at might take into account quite an extensive amount of data to be processed by the script. Therefore, the processing of data and running the script takes some time. To circumvent this, you could run the Search Query Illuminator script on shorter comparative periods. Another benefit of this capability is that you can use it for the future in order to monitor potentially upcoming changes to the STR.
Now, let's take a closer look at which insights the Search Query Illuminator script delivers.

Clearly, this example shows us that the level of transparency has been reduced. There's no way of knowing from which search queries conversions came from, or which search queries generated costs. All of it remains unknown. BUT what we know more about now is the actual scope of the lost visibility! For example, this analysis indicates that 25% of costs and 45% of conversions were generated by unknown search terms whereas, before the update, the degree of invisibility was at 8% and 28%, respectively.
Quite shocking, right? Now, brace yourself, there's more.
Having conducted a comprehensive analysis across the accounts we service, we discovered that in some accounts the loss of visibility even doubled due to the changes made to the STR!
If you now also want to learn more about how the changes made to the STR affected your account, simply download the Search Query Illuminator script. To know how to run it, read on – we've created a step-by-step guide for you to download.
Disclaimer: This script is GDPR-compliant meaning that we don't have access to your data nor will we store it.
Wrap-up
Google's search terms report update introduced in September 2020 resulted in lost visibility and control. Hence, deriving actions based on the insights you get from the STR and understanding what's going on in your account proved to be pretty difficult. However, the easy-to-use Search Query Illuminator script can help you comprehend the scope and impact of the search terms report update on your account. By running it on your Google Ads account, you gain more clarity about how many customers and/or how much costs you can actually attribute to unknown search queries.

If you're in need for further scripts, feel free to check out our Google Ads scripts – they're incredibly practical, easy to use and free! Give it a go and browse through.
---
Search terms report changes: Impact on Keyword Sourcing?

After having conducted an in-depth analysis to evaluate the impact of the STR update on the Keyword Source module we offer – enhancing your text ads by tapping the potential of your Shopping queries –, we can confirm that there's been little to no impact on its functionality.