Subscribe to join thousands of other ecommerce experts
How to maintain a PPC presence with a reduced marketing budget
As the pandemic and its impact on the economy continue to unfold, one thing becomes clear — commerce is about to become more competitive than ever. As social distancing restrictions continue and consumer needs shift in accordance, online awareness and selling are now the only way for many companies to meet customer demands.
Yet, at the same time, budgets are being tightened. Businesses suffering from a loss of sales, or simply concerned by long-term uncertainty are tightening their belts. The high ongoing expense of PPC budgets — both Search and Shopping — can place them squarely in the firing line.
PPC managers face a conundrum — how to do more with less?
If you've found yourself in a situation where you need to retain online visibility and sales on a shoe-string PPC budget, we have put together a priority list to help. Let's get started.
1. Target towards success
While analysing and consistently evaluating your most successful PPC strategies has always mattered, it's now crucial that every penny you spend here hits the bullseye. In other words, data is about to become more valuable than ever.
Firstly, you should turn to your existing data to determine past conversion rates, buying trends, and any areas where your efforts have previously fallen down. This alone can give you some idea of the direction you should be taking with your future campaigns. Bear in mind, too, that consumer needs are shifting in keeping with this uncertain economic landscape. As income losses take their toll, customers certainly seem to be leaning more towards essential items, a trend that you're only liable to notice if you keep an eye on the stats you have coming in right now. Pay attention, especially, to whether your high-tag luxury items are still selling, and if not, where consumers are spending instead.
With this harvest of information, you have everything you need to target PPC campaigns that achieve the highest possible click-through rates regardless of the current climate. Then, all you have to do to ensure results on even your reduced PPC budget is focus on key considerations such as:
Structuring ad bids per findings.
Removing irrelevant searches.
Optimising the ad score of low performing products.
Organising your campaign into relevant ad groups.
Defining the best time of day to display your ads.
The good news is that each of these should have played a key role in your PPC spending even before the pandemic. Now, tailoring these focuses on your situation could lead to success even in the face of cuts and an increasingly competitive landscape.

2. Always keep logistics in mind
Businesses of all shapes and sizes are having to deal with fast-changing logistics and the challenges these bring. Online attention, in particular, is in the process of increasing, while many companies cope with reduced workforces and even supply chain problems. The result? An inability to fulfil the same orders in the same ways as you once did.
While it might not seem like this relates to your PPC in itself, it does pose the question of what exactly you should be advertising right now. After all, there's no use spending money on pay per click efforts for orders or products that you're unable to supply. In fact, winning such spots on Google ads right now will only lead to disillusionment, complaints, and the impression that you aren't coping with current affairs. None of which are going to help your bottom line.
The good news, at least for you, is that you aren't the only company dealing with these issues. Even ecommerce giant Amazon has struggled to such an extent that, until recently, it's focused its entire FBA (fulfilment by Amazon) logistical network on shipping only essential items. As of March, 250,000 merchants were no longer able to fulfill their products through Amazon. Not only has this left Amazon primarily out of the ecommerce race, but it's also led to an influx in third-party suppliers winning buy box places for orders they can fulfil themselves.
What does this teach you?
Whether you're on Amazon or not, this shifting seller landscape brings home one pressing point — simply advertising products that you're able to deliver is a competitive advantage right now. It'll undoubtedly help you to stand out above even leading competitors struggling to achieve the same.
With this in mind, create the best possible logistical PPC backing by making sure to:
Bid low on poorly performing products.
Use delivery data to determine your best products in the moment.
Use promotions to make up for any shortfalls — if you want details on Advanced Bid Strategies and promotions, check out our blog 'How to make the most of sale and price & price range'.
Use Merchant Center Promotions if operating on Google Shopping to increase awareness.
Continually reassess PPC campaigns in light of company changes.
Not only will these efforts prove your market advantage, but they'll also help you to avoid falling in the Amazon trap, or making promises that you can't fulfil to consumers who are desperately relying on their online orders at the moment.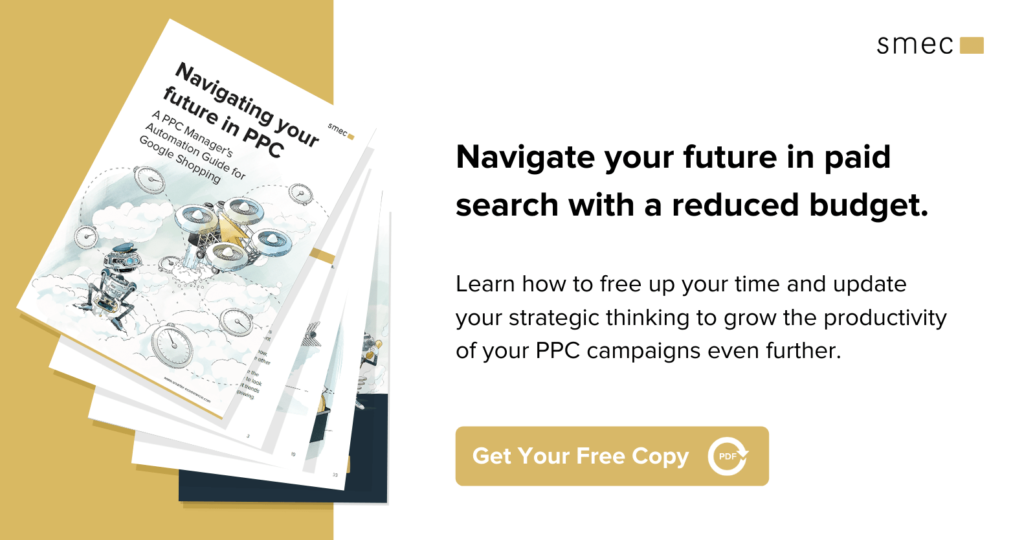 3. Optimise your remaining bids
Given that you have less money to spend on PPC right now, the chances are that you're also desperate to gain maximum value from every bid you place. Luckily, this is a goal you've likely always worked towards, but, as with everything else, bid optimisation has changed of late. Most notably, your current focuses here should revolve around:
Getting granular with PPC bidding by considering everything from geo-locations through to pandemic-led price clusters for your products can work optimisation wonders. That's because each of these tailored focuses ensures you know both what to bid, and how to ensure those efforts have the most possible impact if they land.
Bid automation tools have been increasing in importance to PPC over the last few years. You are likely already using some form of automation, but if you aren't, now could be a good time to invest. However, it is worth noting that AI/ML algorithms will be just as confused by the current unprecedented circumstances as we all are. You still need these tools in order to be able to focus on strategic decision-making. But make sure that you are in the driving seat — this is good advice for using automation tools at any time.
Custom labels are a standard Google Shopping feature that allow you to enrich bidding strategies by segmenting your product catalogue based on attributes that you can set yourself. This allows you to flexibly include strategic information to better guide bidding and campaign decisions.
When partnered with bid automation, custom labels provide a critical asset for strategically aligning automation algorithms with business goals and your strategic direction. In more manual settings, they simply make it easier to review and target your campaigns. No matter how they are being used, you need to take your custom label choices seriously and deploy them wherever possible.
Enhanced broad match bidding for search
Companies on compromised budgets are mostly cutting out broad match bidding right now to double down on the search terms that they know work. But, if you can stretch your PPC budget this far, it's another sure way to optimise your Google text ad campaigns. This is especially the case when you pair broad matches from Google keyword planner with negative keywords. That way, you can ensure that your search items appear in all relevant searches that are most likely to lead to click-throughs.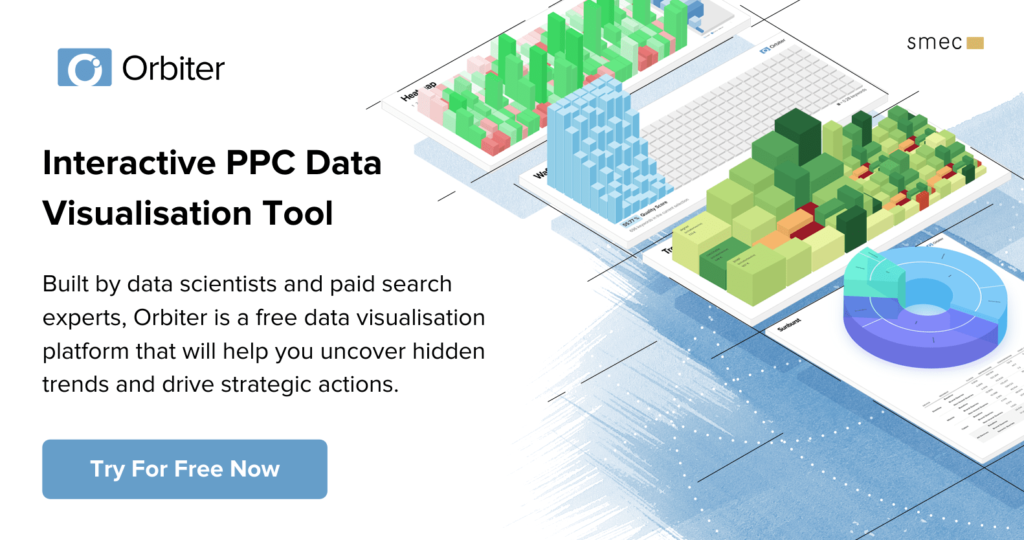 4. Finding the light at the end of your reduced PPC budget
It's challenging to look on the bright side when everything, including your marketing or PPC budget, is under fire, but there is hope amidst even your reduced PPC efforts. Marketing is a critical component of successfully surviving a market downturn, a point that numerous studies have highlighted. Even if forced to tackle the current situation on a reduced PPC budget, by focusing on optimising and targeting your efforts, you play a critical role in your organisation's path-way to success.
Think about it: targeting, tailoring, and optimising are skills that are each guaranteed to help you move forward. Whether you implement automated bidding software or simply continue targeting ads towards your best-selling products, these lessons alone could help you stand tall in this potentially changing ecommerce market. Simply consider what's best for your business, and how you can implement it in the here and now for results that both get you through and boost your processes later.
smec Market Observer
Understanding changes in ad spend and performance is crucial for mastering challenging times. To support you, we created the smec Market Observer. Learn more about the weekly PPC trends and market analysis across different industries to make better-informed decisions.