How to reboot your 2020 PPC strategy to match unfolding events
2020 will be remembered as a watershed year. PPC probably won't play a big role in the history books, but that doesn't mean it won't be impacted by the change going on around us. Although it might seem minor in the context of the global health crisis, PPC strategies can actually play a large role in the economic recovery and health of many businesses.
The increased dependence that social distancing has placed on ecommerce to the economy at large makes PPC a critical channel to connect brands with consumers. The dual challenge of decreased marketing budgets in the short-term, and a longer-term growth in online advertising competition demands a reaction. Changes to search trends, purchasing patterns and supply chains compound the urgency.
Does this apply to you?
Whatever your PPC strategy for 2020 may have been, it's time for a change. But certain industries have been impacted more than others. A CPC shift of +/- 20% (although noteworthy) is far less impactful than a drop of over 100% or an increase of nearly 1,000%.
Beyond CPC changes, there are a few general factors that indicate a real need to take strategic realignment seriously. These include businesses that:
Rely on heavily impacted countries as a part of a supply chain.
Cannot sell all goods due to shortages.
Have closed segments of the business.
Have seen rapid strategy changes from competitors.
Are in a position to fill a hole a competitor left behind.
Have seen a rapid change in who their competitors are.
Have seen significant growth/decline due to changes in product or service demands.
Sell Niche or luxury products.
Sell in more than one country.
Have seen changes in buying patterns on a regional level.
Need a more ecommerce-forward strategy.
Have the infrastructure required to expand globally.
For brands that align with one or more of these categories, the changes necessary will be large. Here, we will detail the general advice we are giving all of our clients. We are going to focus on retail, but the guidance holds true for most businesses. Without further ado, let's get started.
Step 1: Start with your business goals, supply chain and fulfilment
Supply chain disruption was a defining characteristic of the early lockdown — and continues to be a challenge. Brands need to match fluctuating customer demand while stabilising production and fulfilment. Your ability to manage these factors (and predict changes) will have a significant impact on the strategic business goals available to you at this time.
Emphasise clear lines of communication across your business and watch customer trends to prepare for shifts in demand. Cross-check your stocks levels and supply chain for products that might be in demand in the near future as lockdowns begin to relax. For example, slowly start to test certain categories like outdoor activities.
There's no point in sinking your marketing budget into promoting items that you can't fulfil or can't retain in stock. You need to start and finish your planning by thinking about logistics realities, and any strategic changes your business may be undergoing.
Pro tip: Don't count on the tracking algorithms you currently have in place to carry you, either: research indicates that something as monumental as a pandemic can nullify even the best-crafted supply chain management resources.
Step 2: Analyse changes to your customer buying behaviour and keywords
How people respond to a pandemic can shift buying behaviour in strange and often illogical ways. That impacts keywords, channels and purchasing patterns.
New channels
People are watching more YouTube. Ad traffic on that platform jumped up 14% during the early lockdown period — whereas standard Google Search ad impressions declined. If you aren't listing YouTube ads, now would be a good time to start.
This shift towards social platforms also highlights the value of exploring ad options on more standard social media. For example, looking into Instagram Shopping, or selling products directly through Facebook.
New keywords
COVID-19 has dominated search trends recently. Google had originally banned the use of COVID-19 (and related terms) in PPC campaigns. However, they have now relaxed this policy. Depending on your product catalogue, "coronavirus" may have become incorporated into how consumers are searching for your product.
More broadly, changes in buying patterns and expansion onto new ecommerce channels require a refresh of your keyword lists. Make sure that you go back to the basics and review your keywords. For businesses with the budget to experiment, now may be the time to do so.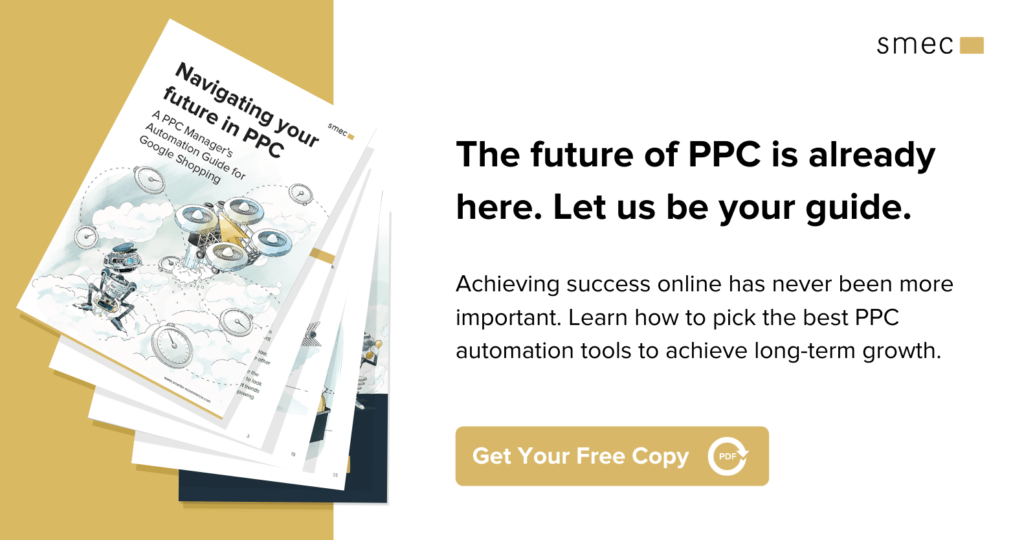 Step 3: Geographically target your PPC spend
If your business sells to multiple countries or continents, you may see buying trends that differ from one to the next. If you don't currently have a global footprint, keeping an eye on the varying impact from one country to another can help you predict how events will unfold in your most important geographies.
This might also be a good opportunity to expand your reach into new territories — although, this is obviously not applicable to every business, and likely depends on which of the three broad strategic categories you currently fall into.
Step 4: Make sure you are in the driver's seat
The AI/ML algorithms that guide PPC automation tools are likely to be just as confused by unfolding events as you are. As developers of PPC bidding software, we understand the intricacies here better than most. However, this doesn't mean that you should throw out your automation tools. It just means that you need PPC strategy tools that you can control.
For example, product-level bidding is still the best way to optimise your Google Shopping bidding strategy, and would be impossible to effectively execute manually. But you need the ability to set guidelines regarding ROAS and maximum spending in order to align the outcomes generated by automation with your business goals. Check out our blog on how PPC bid automation is responding to the pandemic.
Step 5: Think long-term
It's important to recognise that life may never go back to quite the way it once was. Changes to the economy and our society have been put into motion, and they will have a lasting impact.
Our recommendation is to confront this transformation head-on. Address the short-term requirements to stay afloat, but do not lose sight of your long-term goals. While it's impossible to know exactly what the future will look like, many of the changes that COVID-19 is accelerating (remote workflows and ecommerce dominance) were already underway. The fact that you already had a PPC strategy for 2020 means that you are in a position to accommodate that change.
The online world is about to get more competitive — make sure you have the best tools for the job, think long-term, and stay flexible.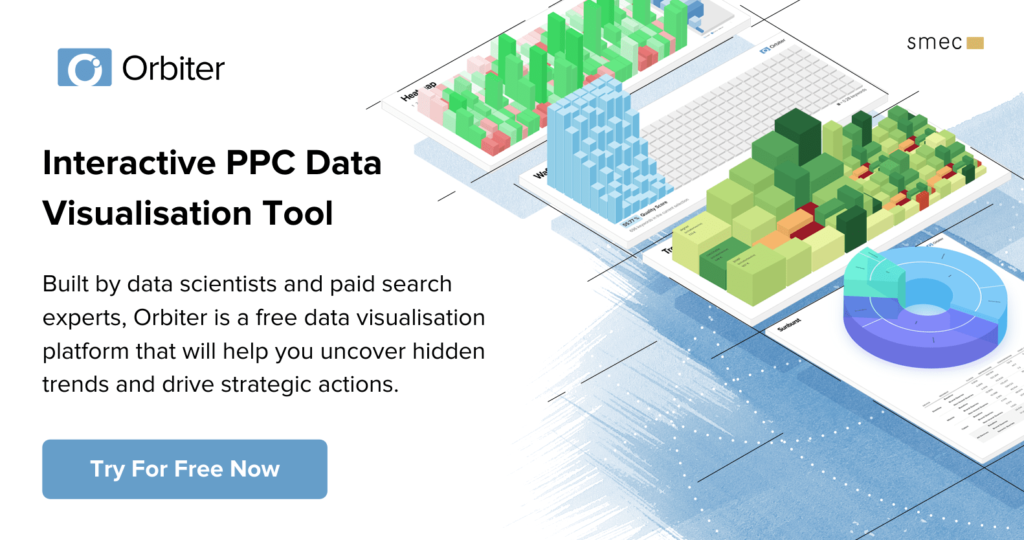 An Open Offer to Online Retail Marketers
Now is not the time for smec to be pitching our products and trying to sell our services.
Instead, we'd like to offer you our help. If you are trying to make sense of the new PPC strategy landscape, we are here for you.
Our team of experts can help you make sense of a rapidly changing environment and share actionable insights to help ensure your future.
So, if you're looking to make your most critical strategic decisions, let us help.
Our commitment is that there is no sales pitch behind this form – we're here for you.