Subscribe to join thousands of other ecommerce experts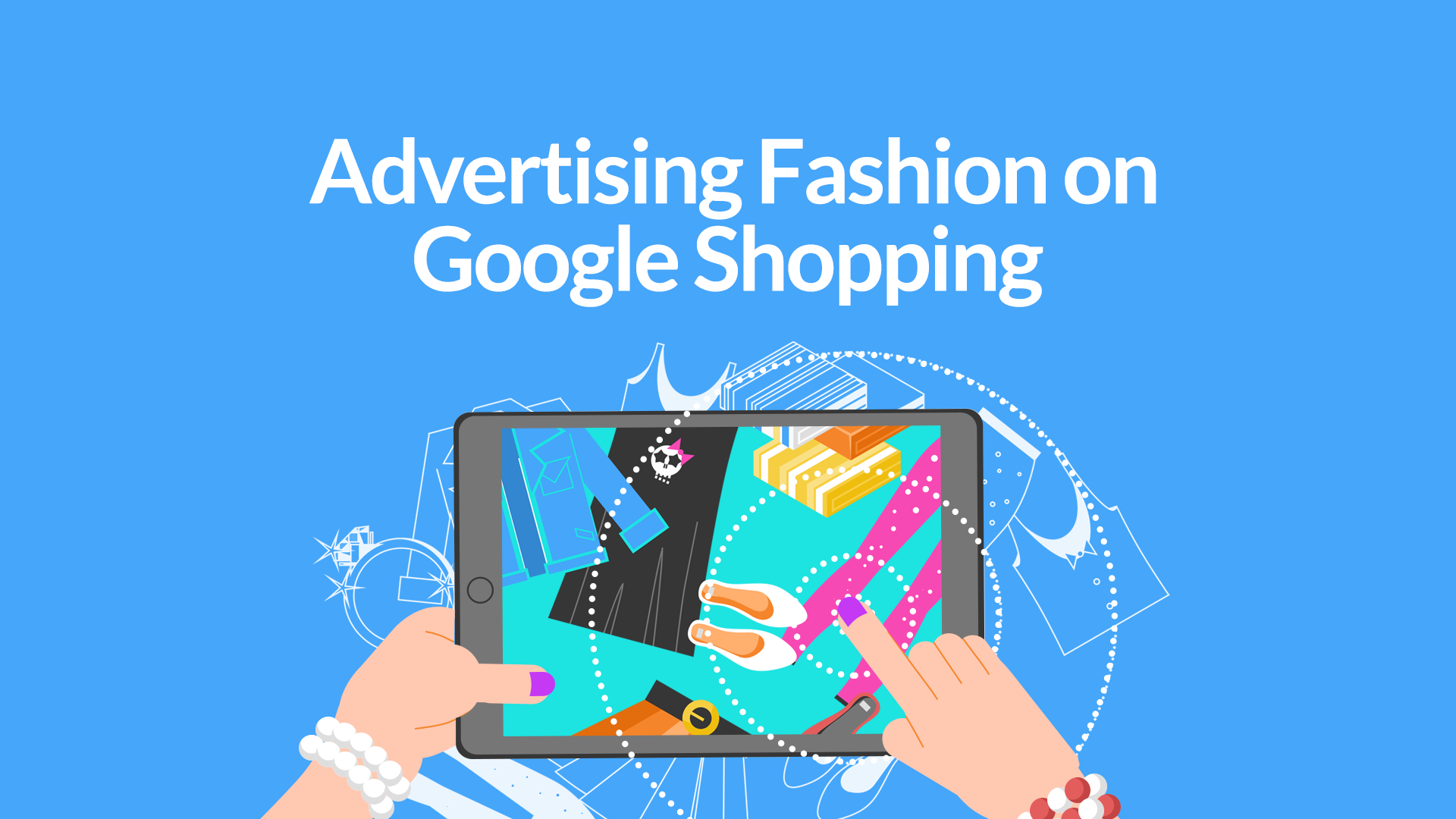 The fashion and apparel retail industry, despite some high profile market exits, has experienced stable growth rates over recent years. According to the NPD Group Inc, US fashion sales experienced their largest growth rate since 2013 last year. Despite recent store closures from the likes of Tom Tailor, Ralph Lauren, and Macy's, growth rates are solid due to the continuous rise of ecommerce. Companies which decided early on to focus on ecommerce (or even better: mcommerce) are at an advantage now when advertising fashion.
Advertising Fashion: Turning Digital
In order to achieve success, fashion retailers need to stay competitive and distinctive in a time when shoppers constantly switch between shopping channels. The internet is no longer just a trend platform influencing what people want to wear: it has become a major sales channel replacing brick-and-mortar stores. Who wouldn't prefer shopping anytime, anywhere, across product groups, all while avoiding stuffy fitting rooms with bad lighting?
Ecommerce in the UK alone increased by 17.8 percent in 2016. The most frequent categories purchased online are books, electronics, household equipment and—you guessed it—fashion items. Similarly, ecommerce in Austria is growing rapidly and so is the willingness of Austrian consumers to buy goods online. Last year, online sales per capita hit roughly 885 Euros. Especially popular among Austrian online shoppers: fashion. About 70 percent of women and one in two men avoid going to physical clothing stores (see: Ecommerce News Europe). It can thus be said that fashion retailers who focus on brick-and-mortar sales only and fail to create a compelling online sales strategy will find it hard to compete. They simply can't address people around the globe right at the exact moment when they are browsing for a certain product. This is even worse given that we live in a time when search engine visibility and superior user experience across devices has become a must to survive.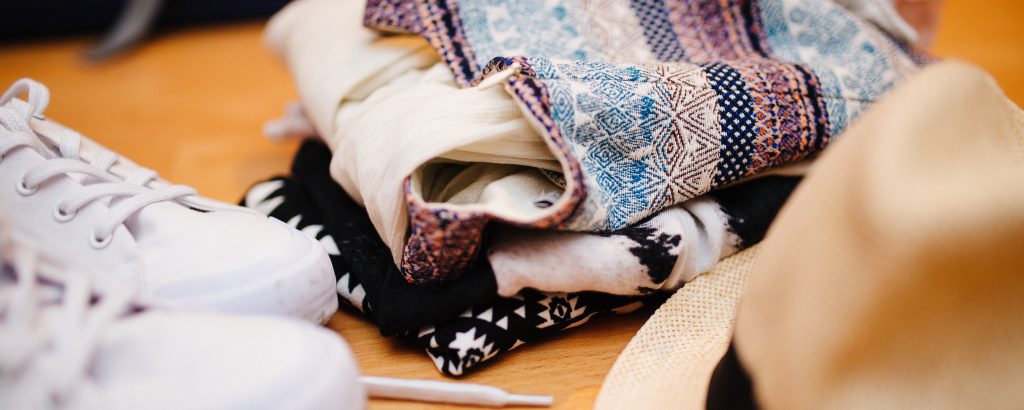 Reaching the right audience
But that's not all: it is all about catching those clients who are already further down the sales funnel. How? Generally, buying intent can be guessed based on the sophistication of search queries. You are looking for people who browse for highly specific products instead of typing in queries for whole product categories. But be aware: paid search competition over these potential buyers is tough!
Nevertheless, for advertising fashion, Google Shopping ads are essential to secure your piece of the cake, since PLAs produce 30% higher conversion rates and 17% higher revenue per click rates than comparable text ads (See: Merkle Digital Report 2017/Q2). Google Shopping ads allow you to target people around the world who look for what you offer — across demographics and in real time! In this regard, it does not matter whether you sell top-notch athleisure wear or expensive designer outfits. Plus: with Google Shopping you can also target the growing number of mobile shoppers without having to set up your own mobile application.
At Smarter Ecommerce, we work closely together with Google to ensure we can provide our clients with the best possible bid management solution for Google Shopping — always up-to-date and closely aligned with Google's developments.
"Whoop! meets Google's highest standards for qualification, training, and customer service and is characterized by exceptional competence and deep expertise. We work closely with Whoop! and look forward to further cooperation."
Daniele Esposito, Strategic Partner Management DACH, Google
Fashion Industry Challenges
From our experience at Smarter Ecommerce, we can say that the apparel industry is characterized by some peculiarities which need to be taken into account when setting up or optimizing Google Shopping campaigns. Overall, fashion is an industry where Whoop! clients experience some of the most outstanding performance uplifts. Due to their especially large assortment sizes, apparel retailers find it hard to manually manage bids for each item in the catalogue.
But large assortments aren't the only challenge: when advertising fashion, retailers also have to deal with strong seasonalities. Products in the catalogue change frequently based on trends and seasons, making it much more exhausting to keep the feed and the corresponding item bids up-to-date. You may also want to change bids and react on conversion values if there is a promotion period, a drop in prices, or an increase in the rate of return.
As of this month, around 200 apparel shops signed up to use Whoop! to boost their Google Shopping campaign efficiency. These retailers benefit from accurate performance predictions on the item level, as well as from the option to act on unique custom labels. Together with Whoop!'s Advanced Bid Strategies, custom labels help retailers who are advertising fashion to define special strategies depending on stock availabilities, margins, rate of returns, or seasonalities.
"Whoop! works great! We're really pleased with the performance across all of our accounts!"
Claudio Köhler, Senior Online Marketing Manager at limango GmbH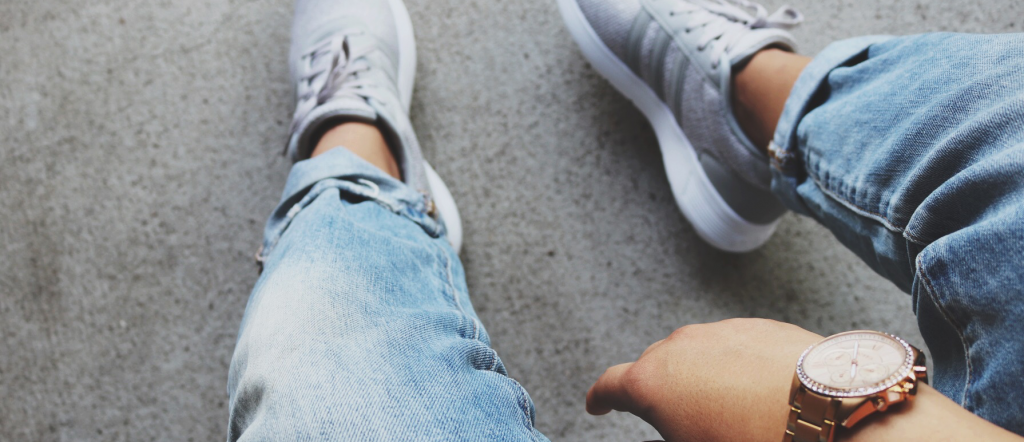 Successful with Whoop!
In addition to limango, Nixon, JONES Fashion, and gant.de, prominent Whoop! users include Witt Weiden, Baby-Walz, geomix, and adidas TR. The Witt Group is one of the leading mail-order clothing distributors for the 50+ demographic, active across 12 countries with eight brands. With more than 160,000 products, Witt Weiden is the beating heart of the Witt Group.
"Earlier, manually adjusting bids for our 160,000-plus products, we were unable to fully exhaust the potential of Google Shopping. With Whoop! our conversions have increased by about 23% and our Shopping ads reach more potential customers than ever before."
Christina Fischer, Online Marketing Department Manager, Witt Weiden
Another great example: baby-walz! With over 30,000 products available in six countries, baby-walz is one of Europe's leading providers of baby fashion and accessories. Whoop! automates their item bidding, thus reducing the daily workload of their online marketers.
"Whoop! delivers great added value in the management of our shopping campaigns. I can recommend Whoop! to anyone who would like to exploit the full potential of Google Shopping."
Philip Neumann, Senior Manager SEA at baby-walz
Small and medium-sized businesses need to get in the game too: geomix manages an online shop with around 3,000 products. While not exclusively encompassing fashion items, the online shop still focuses heavily on jerseys, soccer cleats, training clothes and fan gear. A particularly fascinating Google Shopping challenge geomix faces is that, depending on the performance of soccer teams, demand for their fan articles fluctuates dramatically. And you know what? There is another really cool brand which fits this description: adidas TR. Ever since their agency iProspect implemented our bid management tool, adidas has seen an increase in the Google Shopping performance efficiency.
Conclusion
A comprehensive ecommerce and online marketing strategy across media channels is essential to target modern shoppers when advertising fashion. Assessing the profitability of different devices and target countries via Google Shopping allows you to optimize your investments. Google Shopping is a great advertising channel for fashion retailers who want to tackle the large number of online shoppers browsing for fashion items every day. It grants them the opportunity to be present across devices, countries and demographics, while reacting to seasonalities, availabilities, trends, return rates, and margins to get the most out of their media budget. If you feel that your catalogue is too complex to manually adjust item bids on a daily basis — why not try Whoop!? Join the in-crowd and boost your campaign efficiency with our predictive bid management solution: no risks and no long-term contracts!