Subscribe to join thousands of other ecommerce experts
Google Introduced Shopping Ads on Image Search
On Monday, May 16, 2016, Google announced that Google Shopping Ads are now available in the Image search.
According to internal studies, Google says that most of the users have two important questions when they see product images¹:
What's the price of this?' and 'Where can I buy it?
Showing ads in the image search is just the logical consequence to take advantage of the visual presence of Shopping Ads. On mobile, you can even use the predefined tags (see image below) to swipe through images. Depending on your selected tags, the appropriate ad will be shown.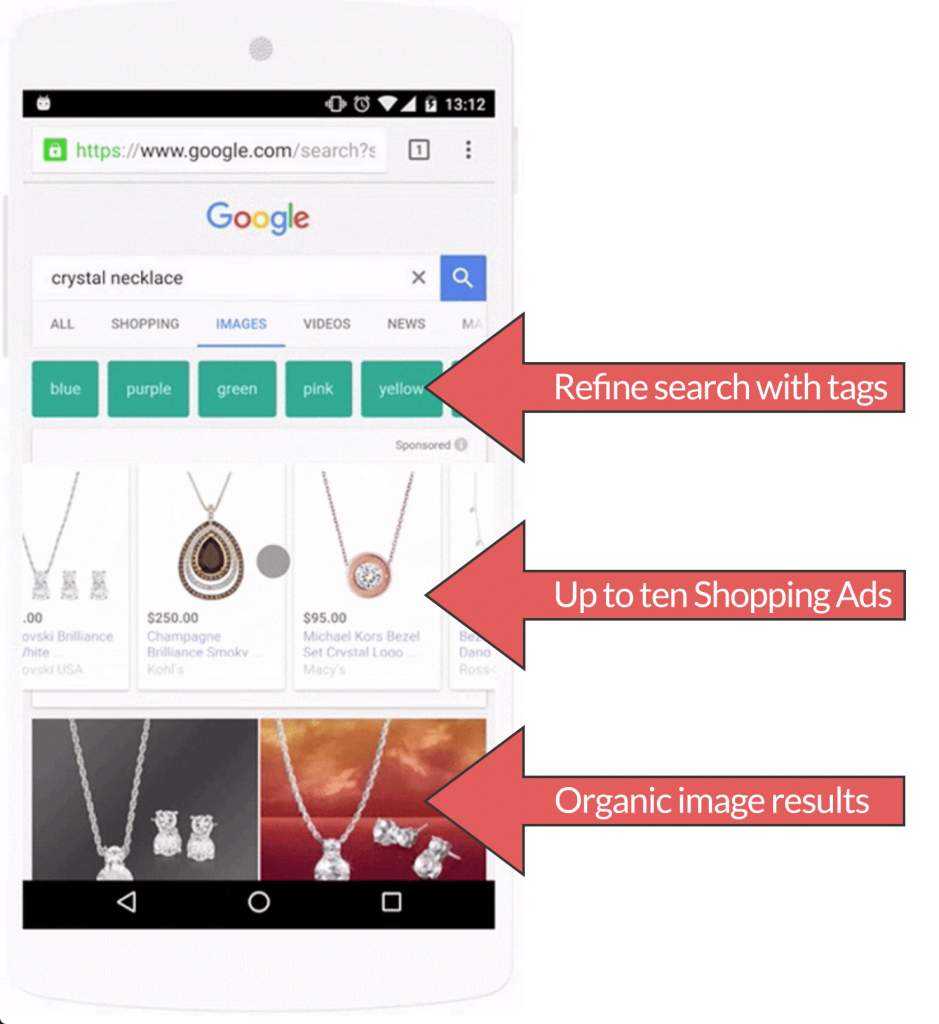 The main reason why Google started it first on mobile is²:
It comes as little surprise to many of us, but mobile's share of online retail purchases continues to grow. In 2016, 34% of online retail purchases in the US happen on mobile.
To be honest, I don't believe that Google was surprised that mobile is still growing (are you?). Especially because Shopping Ads are working great on mobile. People react more on visuals than on text and get emotionally triggered by product images.
How does it work?
If users browse Google Images, ads will appear according to the related search term. As a marketer or retailer who is using Shopping, you just get an additional ad space. This feature will be part of the Google Search Network. As a marketer, you don't have to do any extra clicks. Note: currently only mobile devices are supported. Up to ten ads are shown and users can easily swipe through them. Like always, this feature is first published in the US. Additionally, it seems like that is still in beta (as usual) and not every user sees these ads.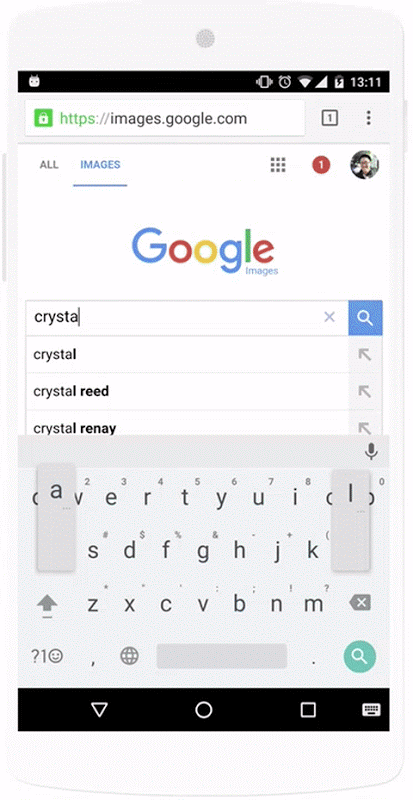 Conclusion
After Google made Shoppings Ads available for YouTube and introducing the Knowledge Panel, Google further confirms the effort to push Shopping in all their channels and platforms. With building and refining Google Shopping (e.g. the buy button on mobile),  PLAs getting more than an advertising medium. Shopping will be soon an own ecosystem, where the whole conversion process happens. If you can buy your stuff right after you googled it, why should you make the detour with Amazon? Ok, maybe because of additional services. But many other retailers also offer similar services like overnight shipping etc. Like I just wrote many times before: There is no question IF retailers should use Google Shopping, there should be the question why NOT. The weakest goes to the wall. Don't be that guy!
---
Try the first and only tool especially designed for Google Shopping!

---
Source:
1: Google/Purchased Digital Diary: How Consumers Solve Their Needs in the Moment, May 2016, Smartphone users = 1000. Search and purchase on smartphones weekly = 736. Shopping features include the following: Engage with advertisements or messages from a business (click, watch, etc.) Check product availability online or instore, Read reviews from other shoppers and experts, Watch online videos about the product or service, Look at product images for the product or service, Use discounts or offers for a product or service, Contact a store about a product or service, View store locations on a map.
2: Google Data, Aggregated, anonymized data from Google Analytics for US retailers, U.S., April 2016.