Subscribe to join thousands of other ecommerce experts
Google Launched Shopping Insights
Just one day before Marty McFly finally arrived, Google launched a new tool called "Shopping Insights". With Shopping Insights (which is still beta) Google wants to give retailers the possibility to figure out what their customers are looking for.
Too long; didn't read version: 
• Google launched Shopping Insights
• Shopping Insights is Google Trends for retailers
• Local shopping trends are in focus
• Online retailers can find local product hotspots to adjust their strategy
Well, of course there is already the AdWords Keyword Planer which helps you finding current search trends and new Keywords, but Shopping Insights goes one step further. Also it is more an decision making tool to adjust your strategy than a concrete AdWords helper.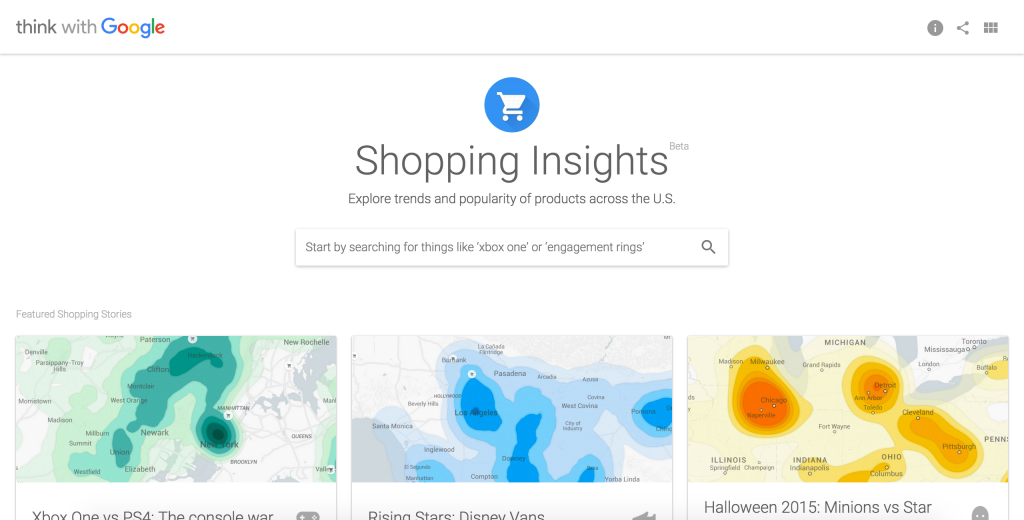 Google Trends for Shopping?
Google says this is primarily for retailers who also have retail stores, but with the gearing of online- and offline shopping (like Local Inventory Ads) online retailers can benefit the same way as offline-only shops. Shopping Insights reminds us of Google Trends with the only difference that is made for (and focused on) retailers.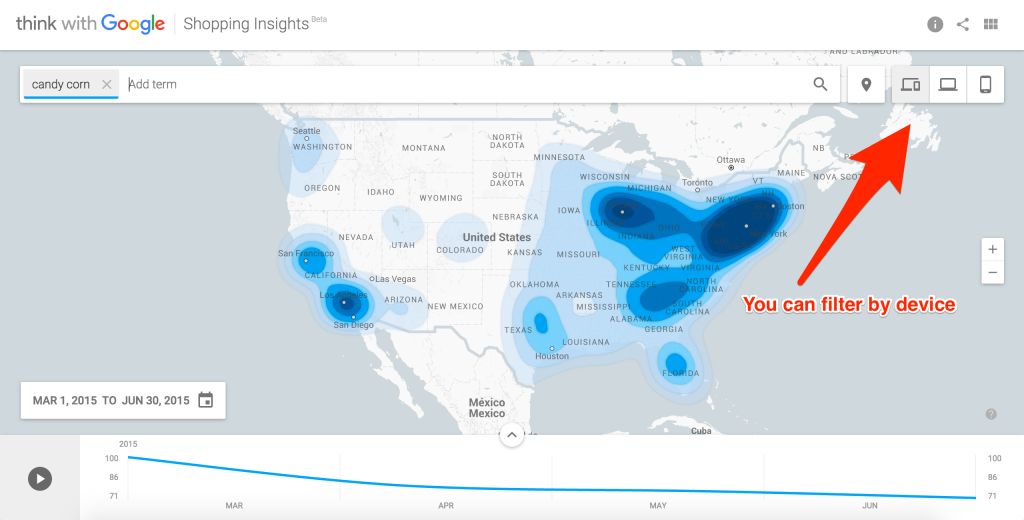 How does it work
Long story short: Google fired up its number crunching machine and just aggregates the existing data of several sources:
The Shopping Insights tool estimates popularity and trends for a given product by aggregating keyword data from the millions of searches consumers are doing to shop for that product. Further, you can see data for every city available for targeting in AdWords, and compare mobile to desktop patterns to better serve customers near your stores.
How to use it
Go to https://shopping.thinkwithgoogle.com/ and just enter a specific product or category. There are some interesting examples on the landing page which show some interesting insights and proof that Shopping Insights might be a quite powerful tool for analyzing trends.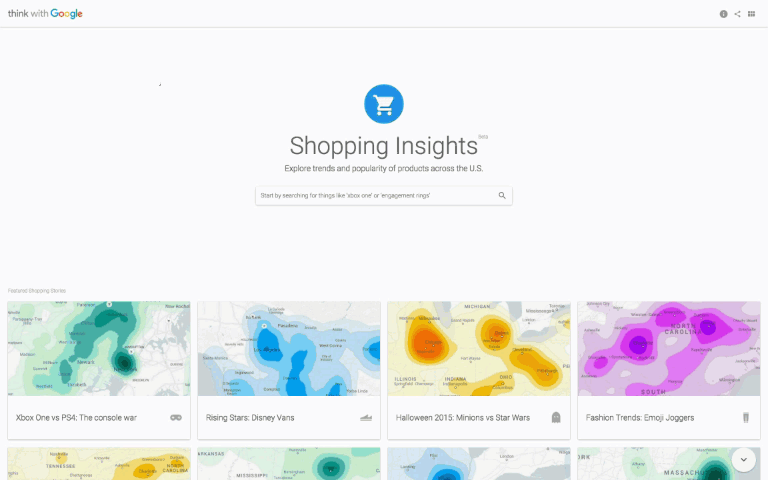 Maybe The Real Highlight: Monthly Top Products Leaderboard
If you look at the last example which is almost hidden in the down right corner, you'll find maybe the secret star of Shopping Insights: There is a leaderboard of all top products for every month. Similar to the recent launched Assortment Report Feature you get information what were the top products customers searched for. Of course less detailed than in the Assortment Report, but The Leaderboard gives you a brief overview on all top products and search terms.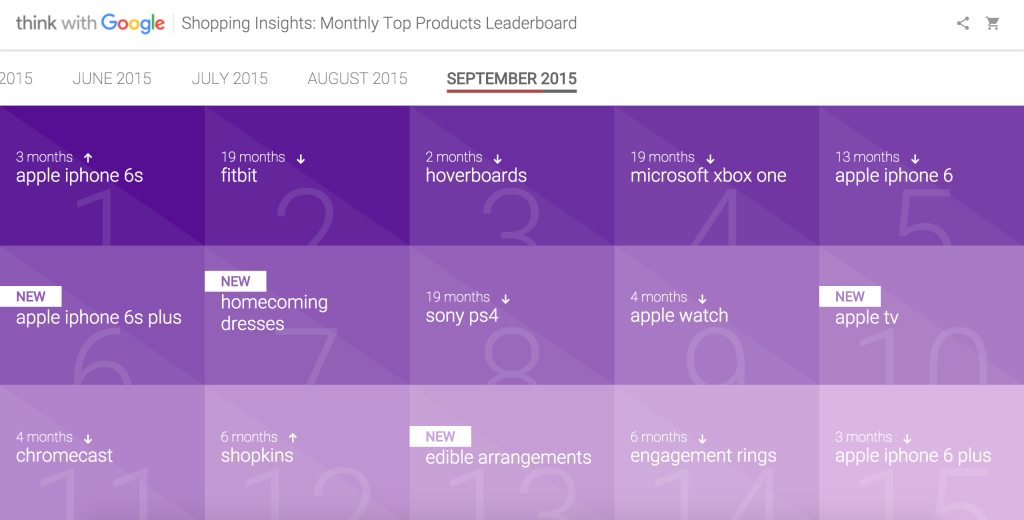 Conclusion
Google Shopping Insights is a great and beautiful designed tool for understanding trends. Especially for retailers it can be a nice supplement when thinking about a new marketing strategy. There is a strong focus on retailers and comparing local shopping trends. Google mentioned that this tool is especially for offline retailers, but you can also use it as an online-only retailer to focus your campaign on product hotspots. We are curious about how this Tool will be expanded in the future.
In the meantime try out Shopping Insights by yourself: Google Shopping Insights (beta)
Note: The Shopping Insights beta is currently only available in the U.S. and covers about 5000 popular products on Google Shopping between April 01, 2014 to September 30, 2015. Google promises fresh updates and more and more insights with upcoming updates.
Source: http://adwords.blogspot.co.at/2015/10/shopping-insights-what-are-people-shopping-for-near-your-stores.html