Subscribe to join thousands of other ecommerce experts
Local Inventory Ads: What Are They And How Can Retailers Use Them?
For a while now, Google has offered retailers the possibility to make their local stores and inventory accessible to people who shop online. With an extension shown as part of the Shopping ads, the potential customer can see if there is a nearby store and/or if the product he is looking for is in stock.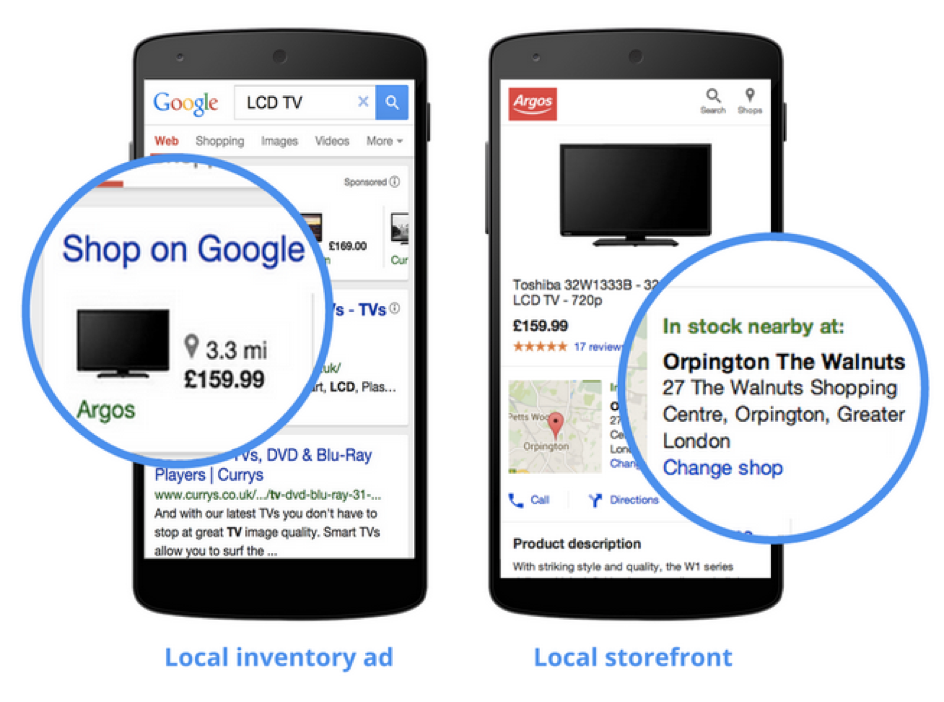 Why is this extension interesting for retailers?
On the one hand, you give your customers the opportunity to check the availability of the item in your local store at first sight. This is important because 83% percent of shoppers would be more likely to visit a store if they were able check the availability of an item online beforehand (source). Your customer can also purchase the product directly in the nearest store, e.g. if items on the online shop go out of stock. On the other hand, you can promote products which are only sold in the store.
With local inventory ads retailers are able to drive foot traffic and sales by showing local product availability, price and store information to shoppers in the area.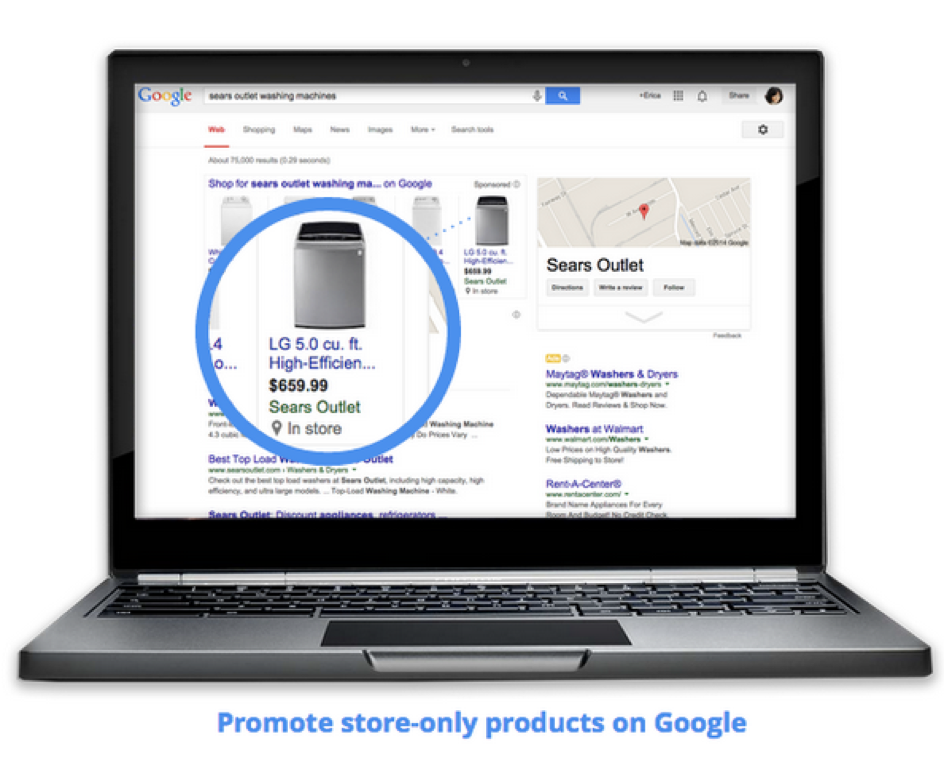 How to use local inventory ads?
Besides the usage restrictions, which are shown below, you have another few steps to consider before you are able to use local inventory ads. You have to set up 4 different feeds to use local inventory ads:
• Standard product feed: The standard product feed is the one that you already have if you
use Google Shopping ads.
• Business information feed: If you have not previously set up a Google My Business account then you have to do it now. The feed you will upload there contains information about your local stores – e.g. their locations and so on.
• Local products feed: The local products feed lists all products that are available in any physical store.
• Local product inventory feed: This feed is connected to the local products feed and Google My Business information and is needed to identify a particular item in a particular store. It contains information about the availability, price and other stationary shop specific information.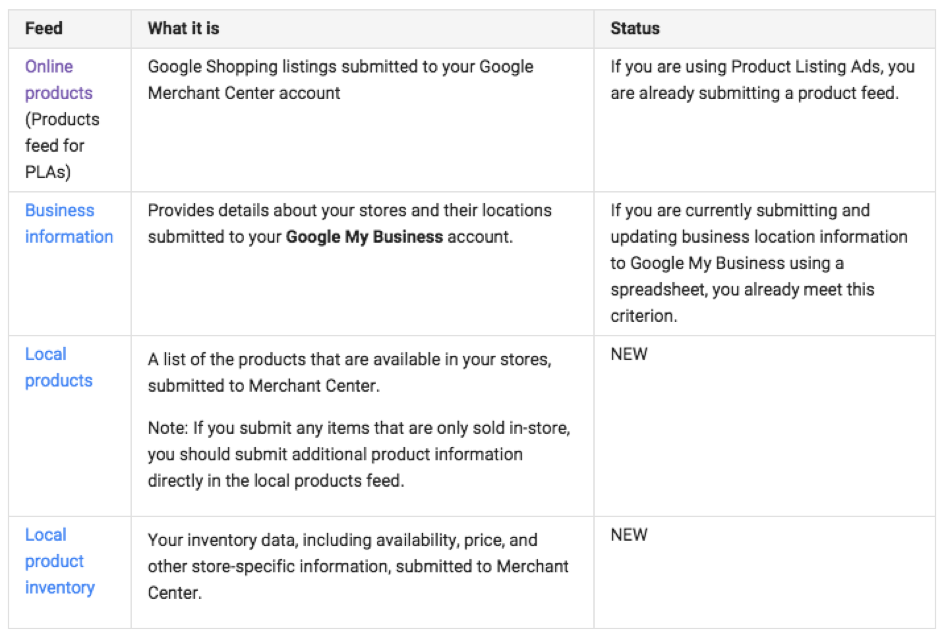 Additionally, you have to consider that these four feeds have to match each other. Only then can you provide valid information for your customers.
Restrictions for Use
To get the opportunity to use local inventory ads you have to be a retailer in US, UK, DE, FR, JP or AU and you need to contact your Google AdWords representative first to confirm your eligibility. So if you are capable to provide those feeds reach out to your Google AdWords representative and try it.