Subscribe to join thousands of other ecommerce experts
Inside Whoop! Interview with Data Scientist Thomas Otzasek
Today you get to know our Data Scientist Thomas Otzasek. He has a huge Know-how and experience in the field of Data Science, especially Machine Learning, Statistics and Visualisation. Thomas created the automated machine learning part of Whoop! and he already published two books and is blogging for Whoop!.
Let's start with an easy question: What was your intention to join the Whoop!-Team?
Of course, topics like machine learning and visualization met my interests. I liked the idea of a startup within an already existing company. I wanted to be part of the growth of Whoop! and to create something from scratch.
How does a typical day in the Whoop!-Office looks like for you?
The biggest advantage of my profession is the variability – every day is different. For instance, model development could be mixed with the conceptualization of some visualizations or content creation for the Whoop!-Blog. Other days are spent on challenging data wrangling or ad-hoc analysis of customer data to derive business decisions.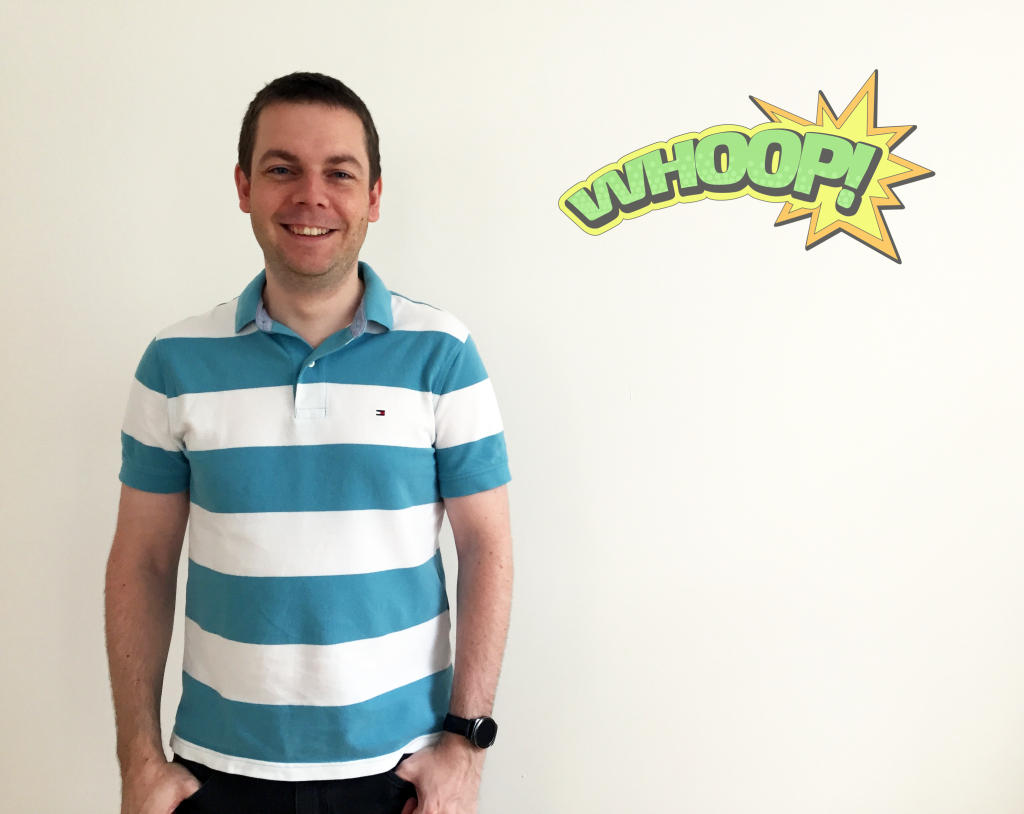 What are the challenges you have to face every day as Data Scientist?
There are too many interesting topics!
And what do you like most about being a part of the Whoop!-Team?
The Whoop!-Team consists of highly motivated people who are fun to work with. It's fascinating how the team has grown over the last year!
The Whoop!-Team is constantly growing. What's the ONE profession that you bring to the Team?
A statistical mindset.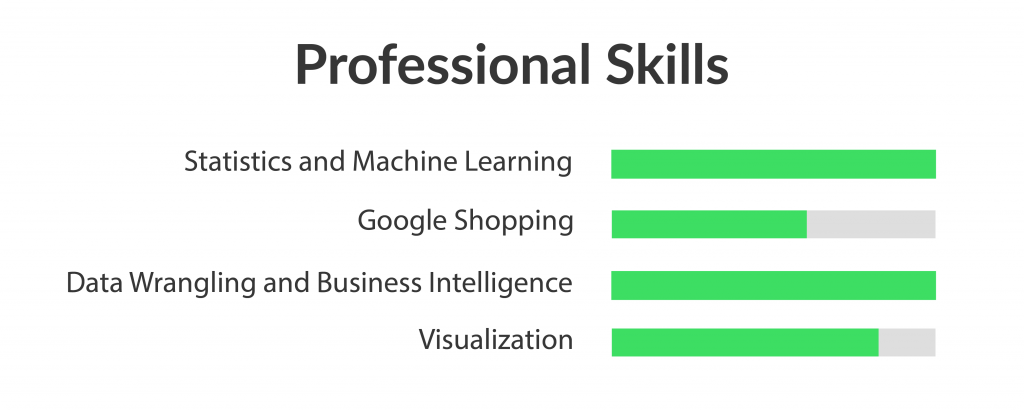 What was/will be your personal highlight in the last/next few weeks?
My professional highlight was and still is watching the growth of each team member as well as watching the growth of Whoop!. My personal highlight will be the birth of my son.
What do you think: Why is Data Science important for PPC?
Data Science – especially Machine Learning – can save a lot of time. Without it, it would be impossible to optimize the long tail in the way Whoop! does it. Fully automated item wise predictions for millions of products every day are just not manageable manually.
Everyone needs some time out, especially after so many questions. How and where do you reload your energy during your after work?
I relax spending time with my family and traveling. I'm also a huge hockey fan and like watching games from our local team, Black Wings Linz.
What would you recommend for somebody who would like to work in your position? (Books, Blogs etc.)
I really like the book "Storytelling with data" from Cole Nussbaumer Knaflic and can recommend it to everyone, she also has a great blog: http://www.storytellingwithdata.com/ Furthermore, I'm a fan of Nathan Yau's books and his website http://www.flowingdata.com